Did you know that you can use vinegar for something else other than using it in your kitchen?
Let's take your garden for a bit. Everything you do in there makes you feel peaceful and awesome, right?
It would be bad if something happens to it. You are always thinking of ways to improve something or protect everything from bugs and insects.
I think this is where the vinegar will find its best use.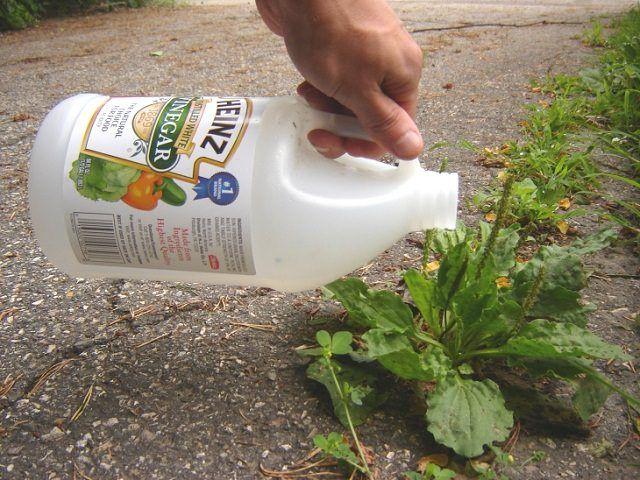 Why not using commercial products?
That's a good question. You can still use them if you want. I'm not trying to force your hand here, but think it like this.
All those pesticides and other commercial products cost lot of money. They are loaded with harmful chemicals that could endanger our health.
The big concentration of these commercial products could give us hard times digesting it.
So, how can I Use Vinegar in My Beautiful Garden?
These 12 ways will revolutionize the way you are protecting and take care of your garden.
Vinegar:
Removes Fruit Flies
Repeals Weeds
Fights Fungus
Deters Cats and Pests
Eliminates Ants
Extends the Life of Cut Flowers
Eliminates Garden Insects
Removes Rust from Garden Tools
Cleanses Clay Pots
Destroys Snails
Refreshes the Plants
Now, go get this inexpensive product that can do it all. Use vinegar in your garden and you won't have any bigger issues.
Don't forget to share this with all of your friends.
Source: GoHealthyFood