Look what we have here. A healthy dessert.
Finally!
Did I tell you how hard was for me to avoid eating dessert?
I was always searching for my cake after a meal. Instead, I ate an apple.
Or some other fruit.
Few weeks later, I didn't even know the meaning of the word cake.
I started exploring these healthy dessert recipes. I found many of them.
Some of them weren't that healthy and I ditched them right away.
If you follow me, you know that I'm a big fan of coconut.
I love combining it in my smoothies, healthy snacks and desserts.
Shortly said, I can't live without it.
I could eat only coconut and pineapple until the rest of my life.
But, I can't do that. I need the other benefits found in other healthy foods.
This time I will show you a Lemon Coconut Pudding Recipe I found recently.
It's delicious.
Or as Barney Stinson says it: It's Legend… waiiiiiit for iiiit….
You don't need to spend much time preparing this recipe.
That's one of the best things if you love to cook.
You just need a few ingredients, few cooking tips and you are good to go.
Let me first tell you the ingredients and then the tips.
Here is what you need:
     2 Cups young coconut
     ½ teaspoon lemon extract
     1 teaspoon vanilla
     ½ teaspoon almond extract
     1 ½ tablespoons lemon juice
     2 drops stevia
     ½ teaspoon raw honey (for balance)
     1 pinch sea salt
     1 cup water
     1 cup ice cubes
Instructions:
     Combine all ingredients in a blender (except the ice cubes)
     Continue to blend until it is smooth
     Taste and adjust the sweetness (I leave it as it is without sugar)
     Add the ice cubes and blend again
     Continue to blend until creamy and cool
     Serve
This recipe is for enough for 6 servings
Easy huh?
It's like making a morning smoothie.
I promised earlier that I would share some interesting tips for this recipe.
You would like to let everyone know about this.
They are good because you will keep them in mind every time you will cook with the same ingredients.
Here we go:
     This recipe requires the meat from the young green coconuts
     If they are tough to find you can always use canned coconut meat
     When you select the green coconut, opt for the one that is heavy and don't have a "swishy sound" when you shake it
     Always choose lemons with bright, yellow color
     Pick heavy lemons with thick-skinned
     Always choose Raw, Unfiltered, 100% pure HONEY
     It should be from a trusted source
I know you are eager to go and make this dessert, but let me share something else with you.
It's really short and helpful I promise!
Why do you need to welcome coconut in your life?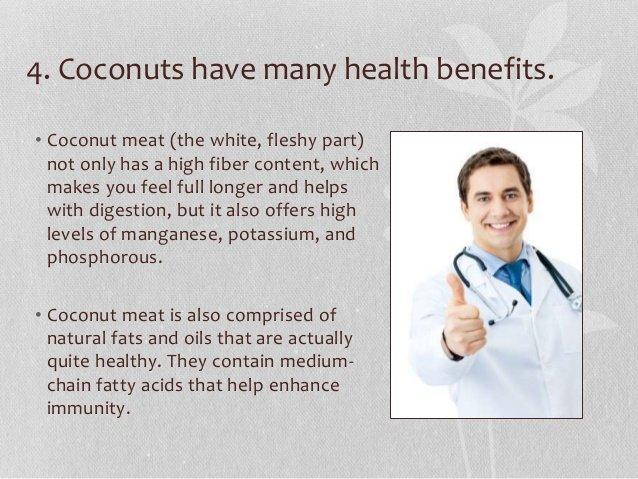 I think you are fully equipped now.
…Dary! That's it. This recipe is LEGENDARY!
You are free to go and make this recipe now!
Don't forget to invite your friends and let them know what you've made for dessert.
Source: Eat Local Grown