Halloween is getting close and celebrities are preparing their masks trying to amaze everyone or shock everyone. This year Hailey Bieber asked from her fans ideas for her Halloween costume. In her IG story, the model wrote: "Give me ideas for Haloween!!!!"
After this story, the 22-years old model was criticised by her followers. "Aren't u a Christian?" one wrote to her. Apparently, people branded her a "fake Christian", but Hailey wasn't having it.
Bieber's wife, who was raised as an Evangelical Christian, responded harshly: "I'm a Christian. Do you have any idea what that means historically? It means I redefine everything in culture."
After this, she echoed the words of Nathan Finochio, a teaching pastor at the Hillsong church in New York City. Trying to show everyone that her faith and Halloween were not in competition, she wrote:
"Pagan Feast of Winter Solstice? Oh that's now JESUS BIRTHDAY. Pagan Feast of spring Planting? Oh that's now EASTER WEEKEND. Pagan Celtic Festival involving dressing up and warding off evil spirits? Oh now it's All Saints Day and we celebrate the VICTORIOUS CHURCH THAT HAS OVERCOME BY THE BLOOD OF THE LAMB!!! CANDY PLEASE!!!"
She continued: "I'm not afraid of the world. I'm not afraid of any devil or demon or incantation. They are terrified of me. Halloween is now MY HOLIDAY and I am claiming all candy for the glory of God and the celebration of the Saints. What now? I'll dress up however I like! My favourite characters, pop culture stuff, whatever. It's my party and you're invited. I'm alive today and a Saint tomorrow. Give me candy."
And, at the bottom of the story, she tagged Finochio. He is a worship leader and songwriter for the band the Royal Royal. Hailey showed him support by sharing his words.
Justin and Hailey's children will celebrate Halloween too.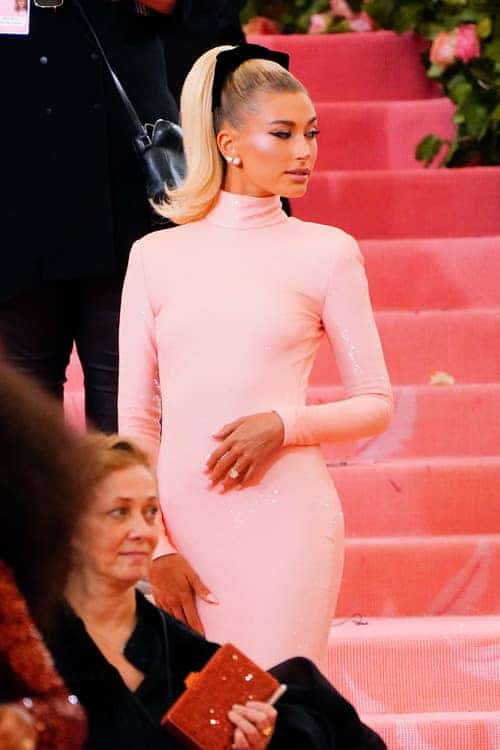 Moreover, the model even responded to one fan who called her 'FAKE CHRISTIAN' saying: "Our kids are gonna celebrate too."
Despite Hailey's criticism, all around the world, Christians are divided and have strong opposing opinions regarding the celebration for Halloween. Although Halloween comes in part from a Christian tradition, many Christian groups want nothing to do with the holiday because of its pagan elements.
Some groups are also disturbed by the origins of the holiday, as it is a common belief that the Samhain festival was a celebration of a devil-like god of the dead called Samhain. However, most evidence suggests this is not the case.
What do you think? Should the celebration of Halloween be held against Christians? Will you celebrate Halloween?