If there is one day of the year that you simply must treat yourself to a good mani, it's on Valentine's Day.
But, with all the preparations and everyday responsibilities you might have forgotten to book an appointment at the beauty salon. Now, you are left with your own Valentine's manicure.
Don't worry. You can still have a lovely Valentine's Day nails even without going to the salon.
You'll simply have to do them yourself.
Luckily for you, I'll show you how you can do it.
Just choose your favorite nail art from our list and follow the simple instructions. You'll have your nails looking absolutely lovable in no time.
Girly and Gilded Mix & Match
Tutorial via chalkboardnails.com
Super-Sweet Nail
Tutorial via gilltypleasure.com
Pink glitter
Tutorial via bornineightytwo.com
Heart Tipped Mani
Tutorial via yesmissy.com
Anniversary Heart Design
Tutorial via nailartgallery.nailsmag.com
Sailor Stripes Nail Art
Tutorial via maryammaquillage.com
Through the Pink Glass Valentine's Day nails
Tutorial via sonailicious.com
Valentine's Day Nails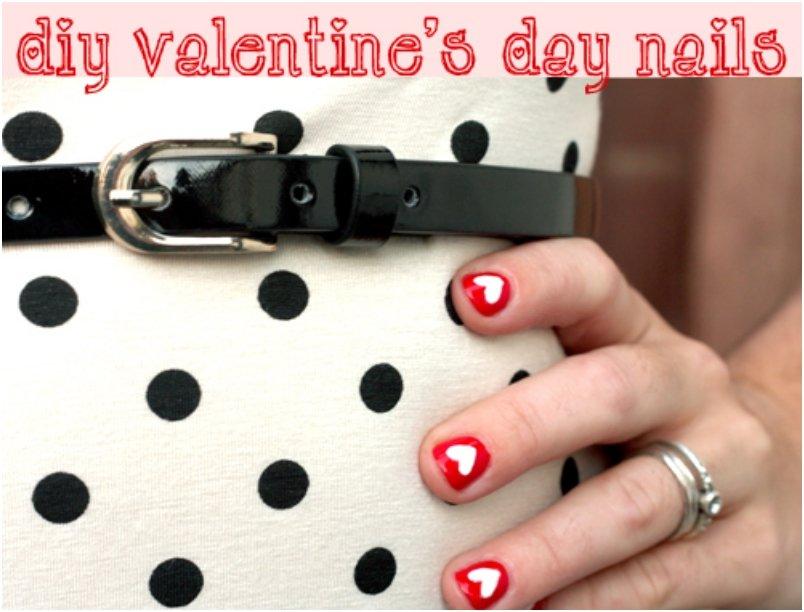 Tutorial via julieannart.com
Spotted Heart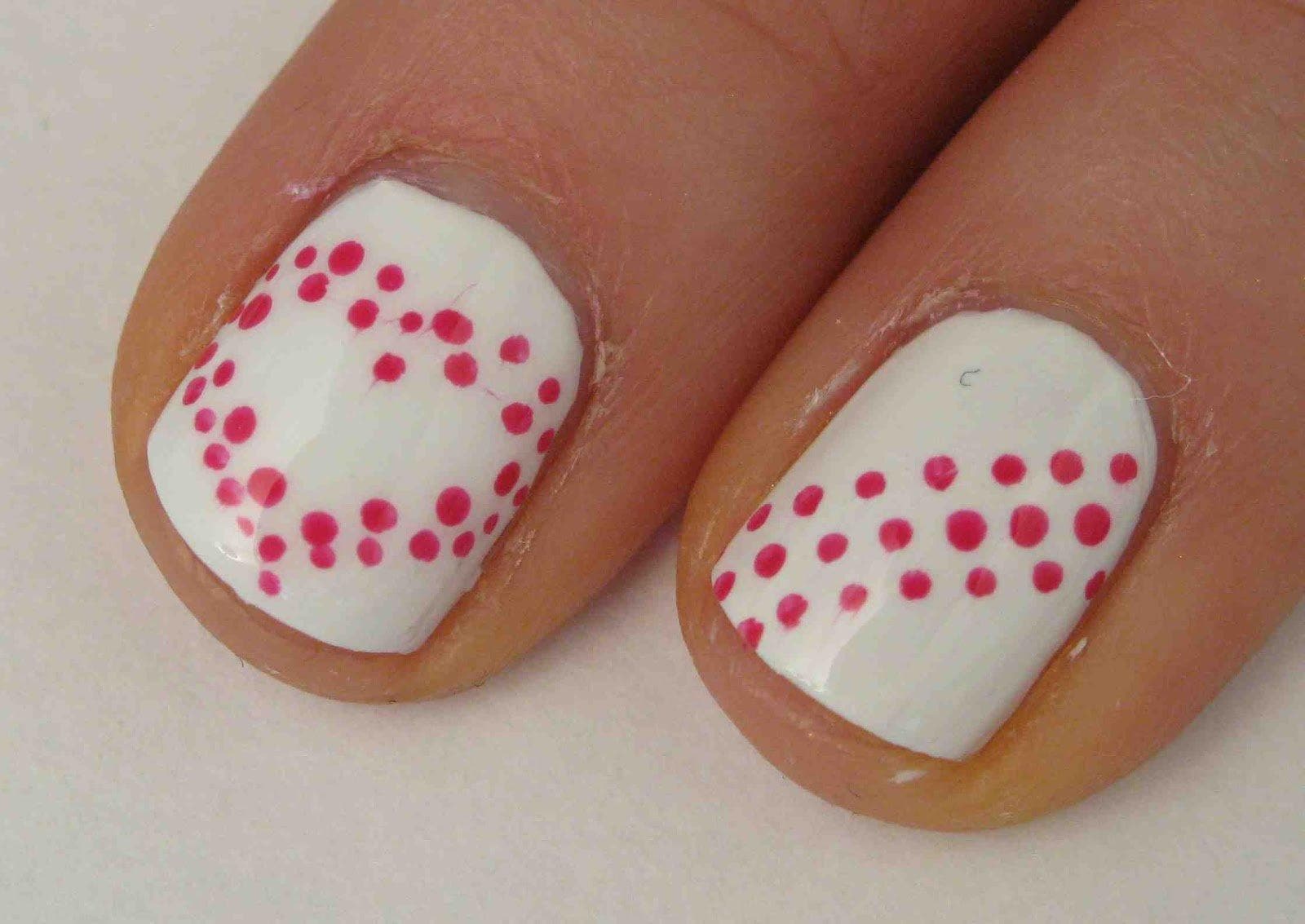 Tutorial via youtube.com
Valentine/Chevron/Ombre Nails
Tutorial via jennabethday.com
V-Day Dots
Tutorial via polishyoupretty.com
Heart & Bow Nails for Valentine's Day
Tutorial via small-good-things.com
Pink Heart Nails
Tutorial via thecraftyninja.com
Love Hearts Nails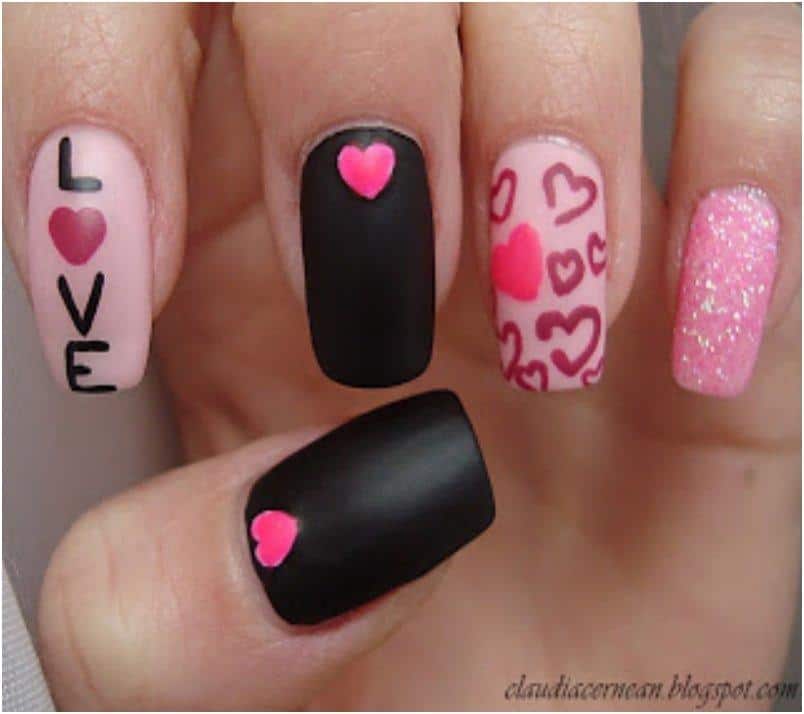 Tutorial via claudiacernean.blogspot.com
Heartbeat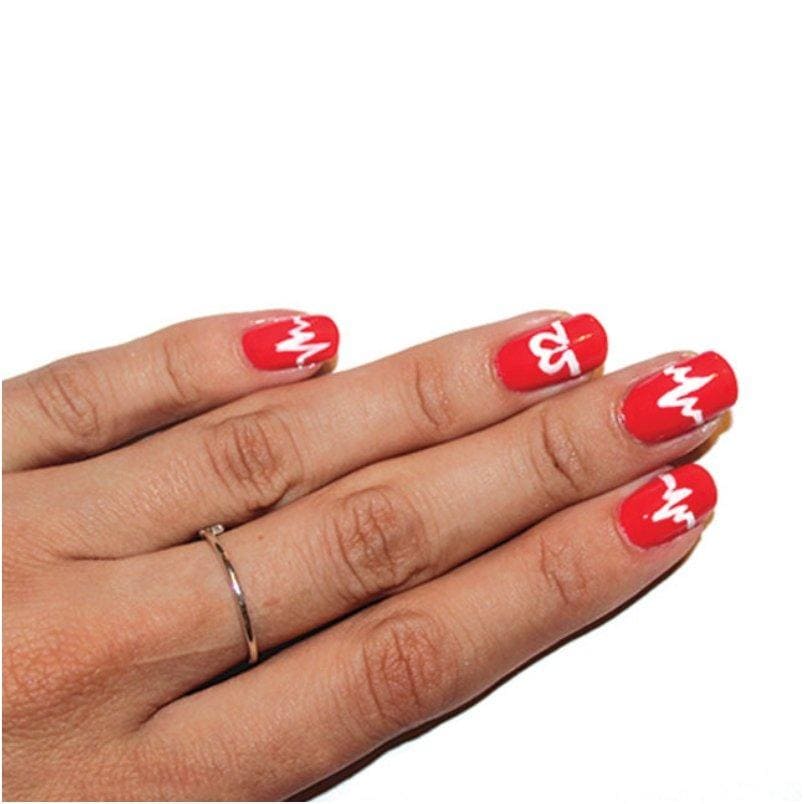 Tutorial via makeup.com
Conversation Hearts
Tutorial via lacqueredlawyer.com
Love You Crystal Nails
Tutorial via lovemaegan.com
Gray And White Valentines Nails
Tutorial via curlymade.blogspot.pt
Heart Bookmark Nails
Tutorial via mintedstrawberry.blogspot.com
Chevron Valentine Heart
Tutorial via popsugar.com.au
Now you can have a happy Valentine's Day with love always be at your fingertips.
Liked this post? Share it with your friends using the buttons below.