Gorgeous hair is literally at your fingertips with the right products. If you've ever wondered how models and celebs get such healthy-looking, no-hair-out-place looks, it's not only their stylists that bring the magic: it's also the hair care products they use. With so many options to choose from, it seems overwhelming to narrow down the essentials, but a few well-chosen styling tools and hair care products will give you the ability to create everyday looks as well as more glamorous styles. Here are seven must-have hair products that are worth splurging on because you deserve more than the obvious shampoo and conditioner in your lineup of hair products.
Pro Curling Wand with Attachments
If you curl your hair often and like to change up your hairstyles on the reg, do yourself a favor and go for the wand with multiple barrel sizes that you can switch out. Even better, choose a high-quality wand that uses ceramic tourmaline technology.
Why It's Worth It: You are investing in your hair. Ceramic heats up quickly and evenly—and glides through strands without pulling on your hair, reducing the possibility of breakage or damage. Tourmaline helps smooth hair, seals in moisture, fights frizz, and adds shine. Tourmaline-infused ceramic barrel attachments are a winning combination that will give you countless looks to play with.
Color Extender
Avoid the dreaded brassiness that inevitably will creep into your once-perfect professionally colored blonde hair by investing in a purple shampoo and conditioner. Go with professional formulas that will protect, moisturize, and keep brassy tones at bay. Choose a toning purple shampoo that will last through several washes and pair it with a daily blonde shampoo that you can use on the days you aren't toning.
Why It's Worth It: If you spend a chunk of money at the salon to get your ideal shade of blonde hair, you also need to invest in a purple shampoo and conditioner that will help you maintain your cool and bright blonde tones until your next salon visit. Say "no" to brassy tones with great products.
Killer Hairspray
If you've yet to find a hairspray that does what it promises, keep searching for a formula that will hold your final style in place. Session stylists count on a maximum-hold hairspray to keep models' hair perfectly in place. You should have access to an extra-strong hairspray too if that's the hold you desire. Find one from a professional haircare brand you can count on.
Why It's Worth It: A high-quality hair spray that guarantees your hair will stay in place all day takes the pressure off worrying whether it's going to go flat after an hour or so. Find a product that not only provides instant hold and dries quickly, but that also provides UV and thermal protection.
Glossing Spray
If you've ever wondered why celebrities on the red carpet have sleek and shiny hair, they often use a glossing spray to prep their hair for heat styling, or as a final touch to their finished style. To get weightless, healthy shine, you need a great glossing spray in your arsenal of hair products.
Why It's Worth It: An anti-humectant glossing spray will fight frizz, smooth flyaways, add high glossy shine, and protect and strengthen hair. You can have runway hair too with the right products!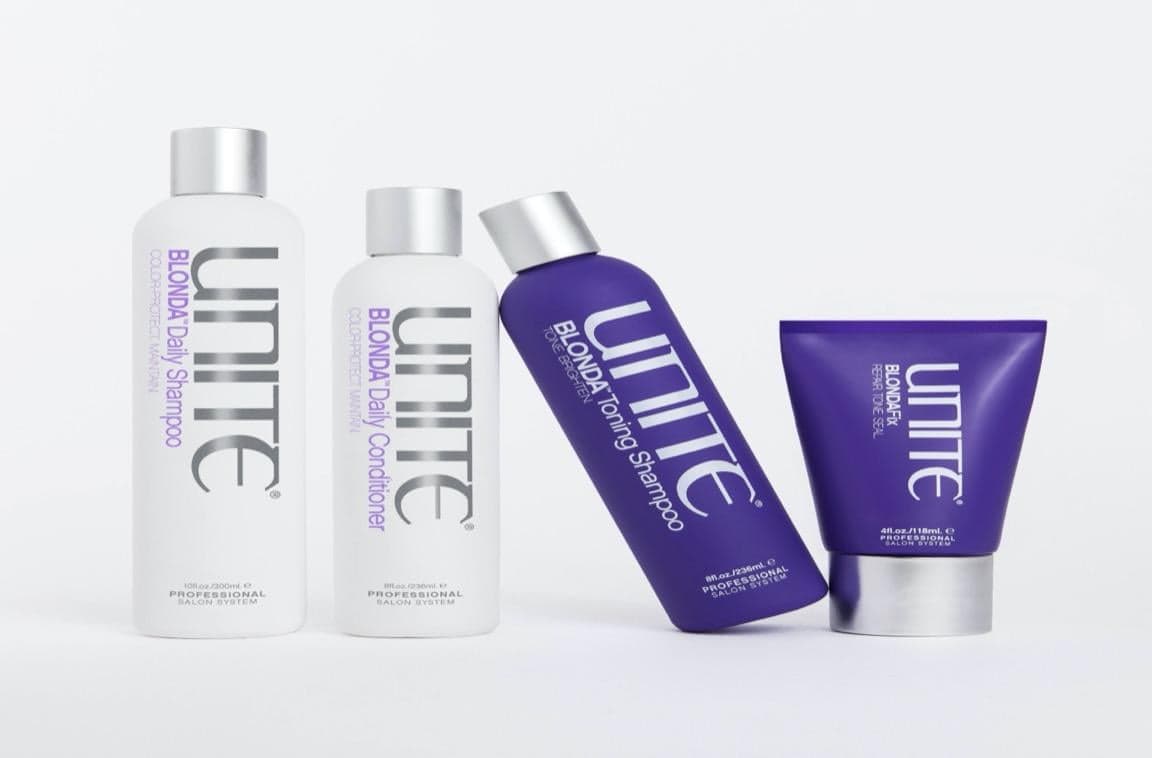 Conditioning Mask
Your hair needs extra love, especially if it's dry and processed. Sometimes you need more than a purple conditioner to help restore your hair back to its natural glory. A hydrating hair mask is the heavy hitter you need. If you're a fan of regular face masks for your skin, you'll definitely appreciate what a hair mask can do for your strands.
Why It's Worth It: Your hair will be nourished from roots to ends and you'll enjoy long-lasting softness, shine, and manageability. A rich conditioning mask with shea butter, castor bean oil, and amino acids will strengthen, moisturize, add shine, and repair your hair. It only takes 10 minutes or so to do a mask and it's totally worth it.
Volumizing Spray
Whether your hair is straight or curly, a volumizing spray is a wise styling product to have on hand. It enhances hair's texture and gives it a boost of weightless volume. Not very many of us can get away without using some type of styling product. To increase the effect of volumizing spray, use a curling wand or flat iron.
Why It's Worth It: If you have fine hair, you may find a volumizing spray especially beneficial. Apply to damp hair and style your hair as usual and see if you don't notice a difference in the quality of your hair's texture.
Leave-In Detangler Spray
All hair types benefit from a detangler spray, especially chemically treated hair. Consider it your go-to hair prep after you get out of the shower. It will instantly detangle your locks, and your hair will feel softer and ready for the next step in your routine.
Why It's Worth It: An excellent leave-in detangler will also seal the cuticle, offer heat and UV protection, and provide the perfect balance of moisture and proteins to your hair. See? A great leave-in detangler does more than just detangle your strands!
About UNITE Hair
With 40-plus professional hair care products in their collection, UNITE Hair delivers on its commitment to provide high-performing, easy-to-use products developed for stylists with their clients in mind. UNITE Hair also offers a comprehensive educational program that goes beyond the chair. The brand's premium hair care systems are available on their website and in salons throughout the world. From versatile styling and finishing products to purple shampoo and conditioner for blonde hair, UNITE Hair's products are popular among celebrity stylists, their clients, and high-profile salons. Some of UNITE Hair's systems include the 7SECONDS™, BOOSTA™, and BLONDA™ systems. Achieve your desired look with UNITE Hair's versatile products.
Find out more about UNITE Hair and browse their products at Unitehair.com