Wanting to show our patriotism on Independence Day, we tend to decorate our homes and yards with everything that comes in red, white and blue and we even start wearing the patriotic color pattern.
Still, some want to be more subtle in their celebrations, so doing your nails in a patriotic pattern is a nice alternative. Unfortunately, with all the preparations for the holiday, you might not be able to visit the salon and get that dazzling red, white and blue nail art.
In that case, you'll just have to do your own nails, and there are plenty of easy ways to make them look absolutely fabulous.
Now, with these 16 step-by-step tutorials you can finally have that eye catching holiday inspired manicure you always admired, but never got to have.
Red, Blue And Rhinestone Stars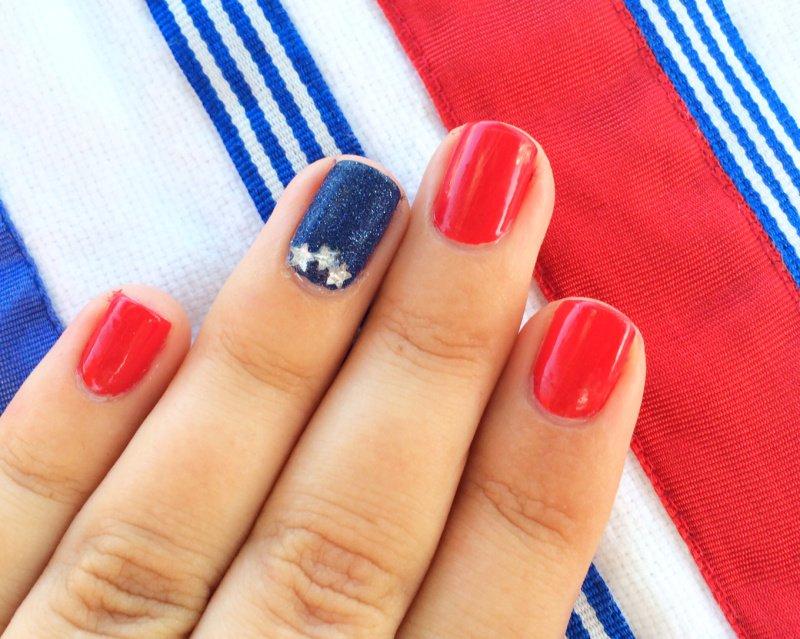 Tutorial via fancyfingerguns.wordpress.com
Patriotic Stencil Glitter Stars
Tutorial via emismanis.wordpress.com
Red Glittered Stars On Blue Base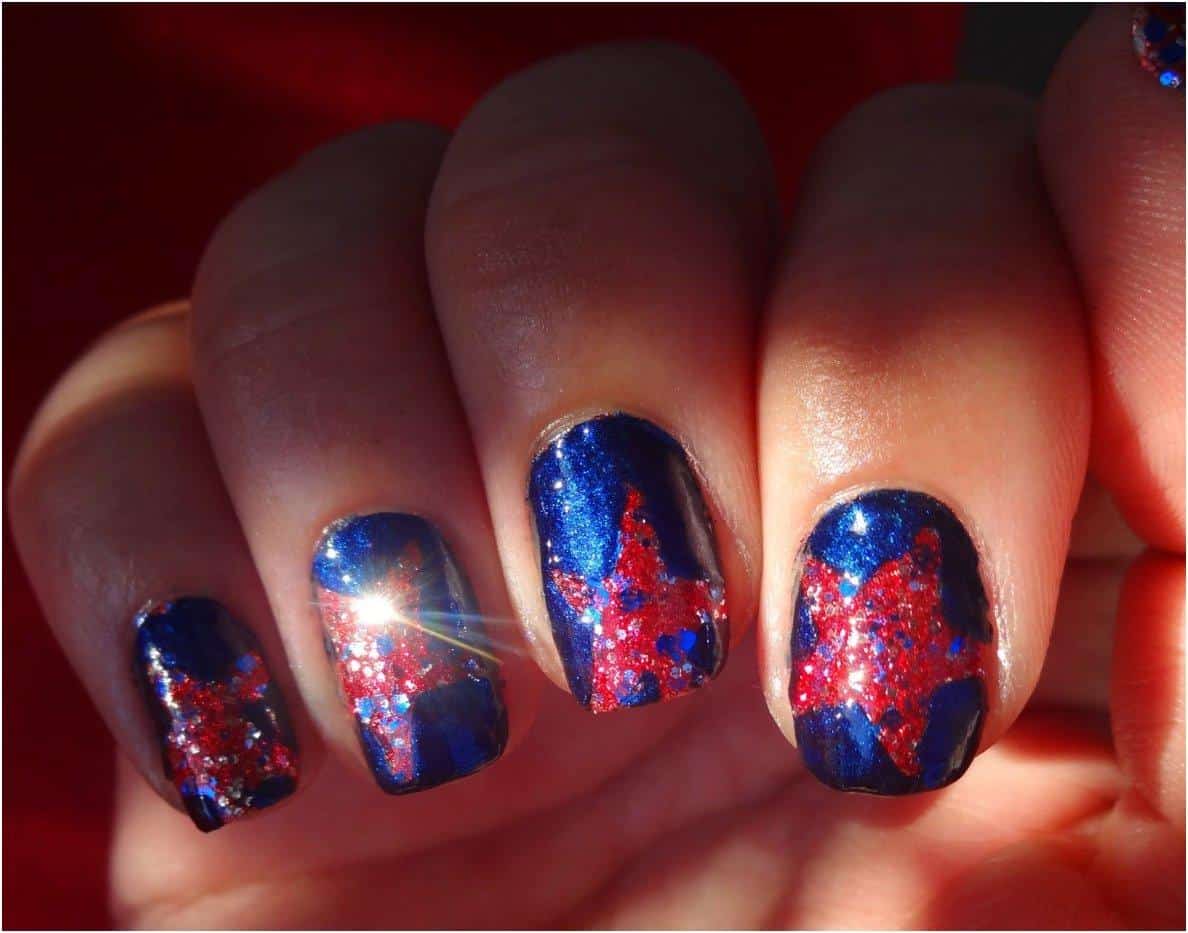 Tutorial via lacqueredlawyer.com
Red And Blue Lines On White Base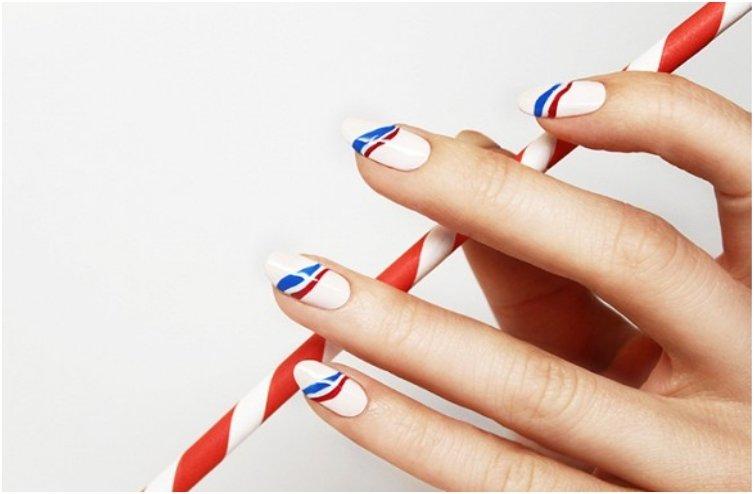 Tutorial via byrdie.com
Subtle Patriotic Touches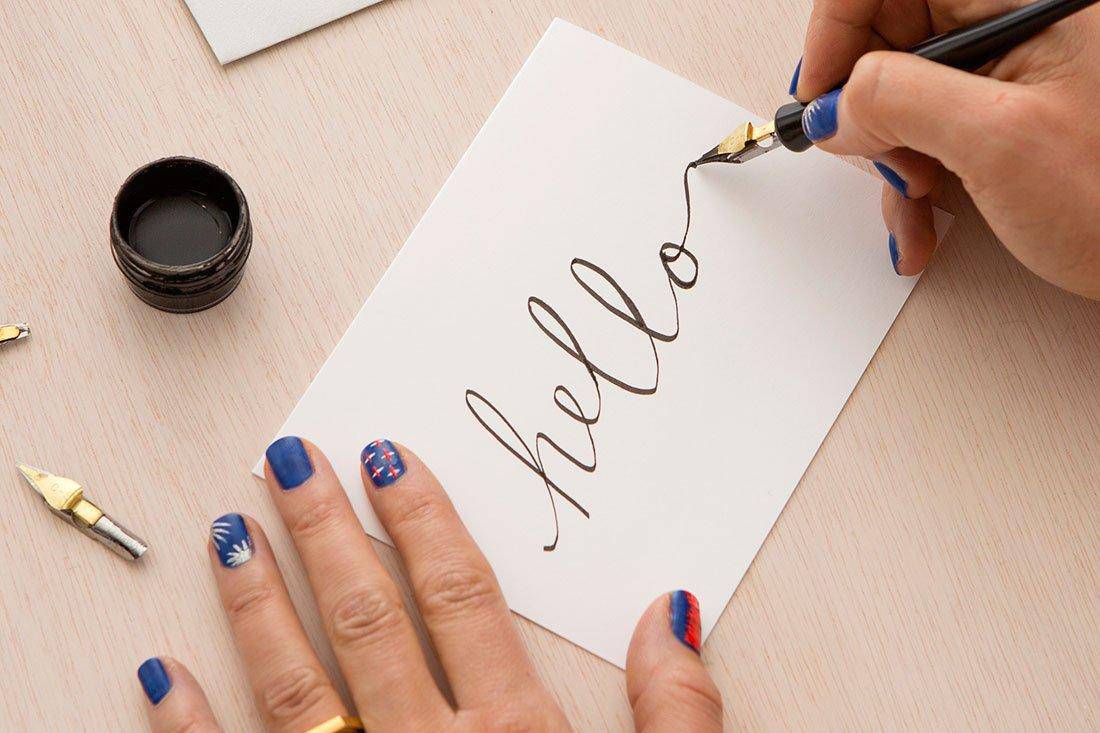 Tutorial via brit.co
Patriotic Splatter
Tutorial via spellboundnails.blogspot.com
Ombre-Gradient Patriotic Nails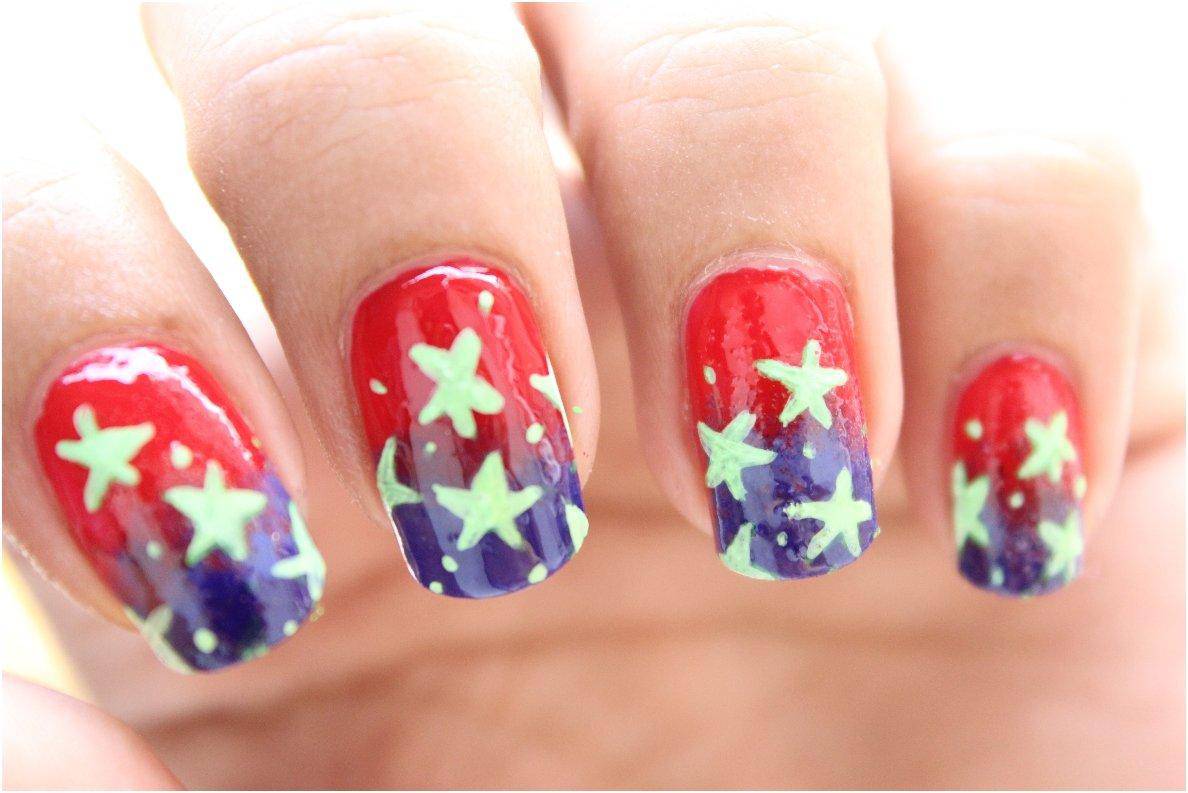 Tutorial via superwowchannels.com
Stars and Stripes Nail Art
Tutorial via hotbeautyhealth.com
Easy Patriotic Nails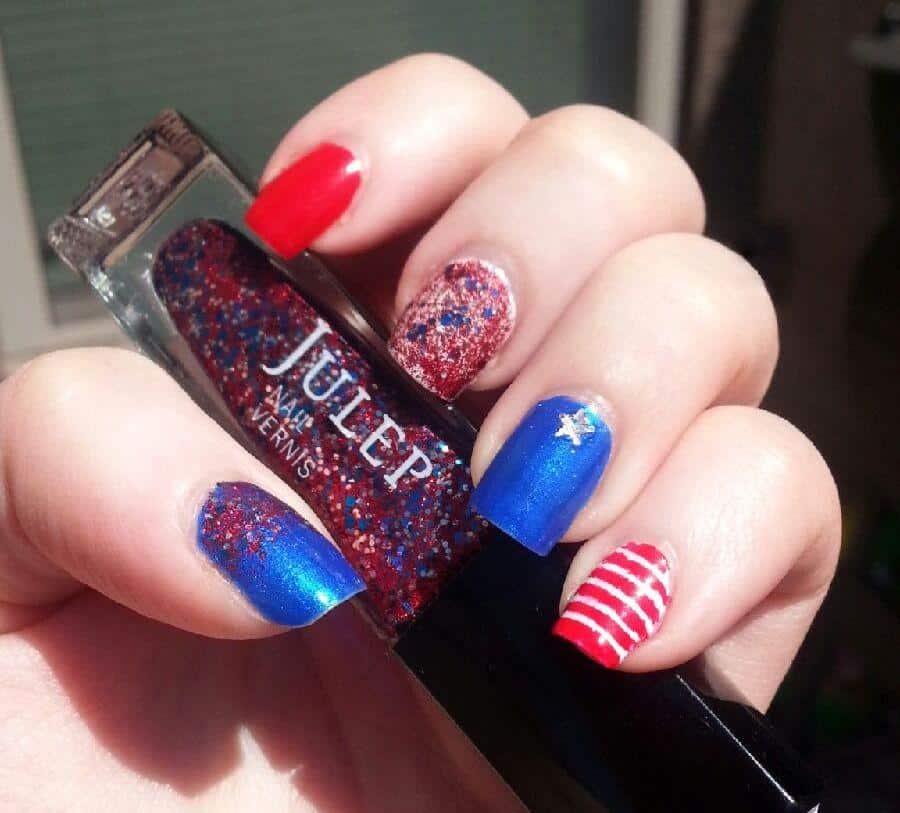 Tutorial via  akniegirl.blogspot.com
Tip Tie Dye Nails
Tutorial via lovemaegan.com
Red And White Stars And Stripes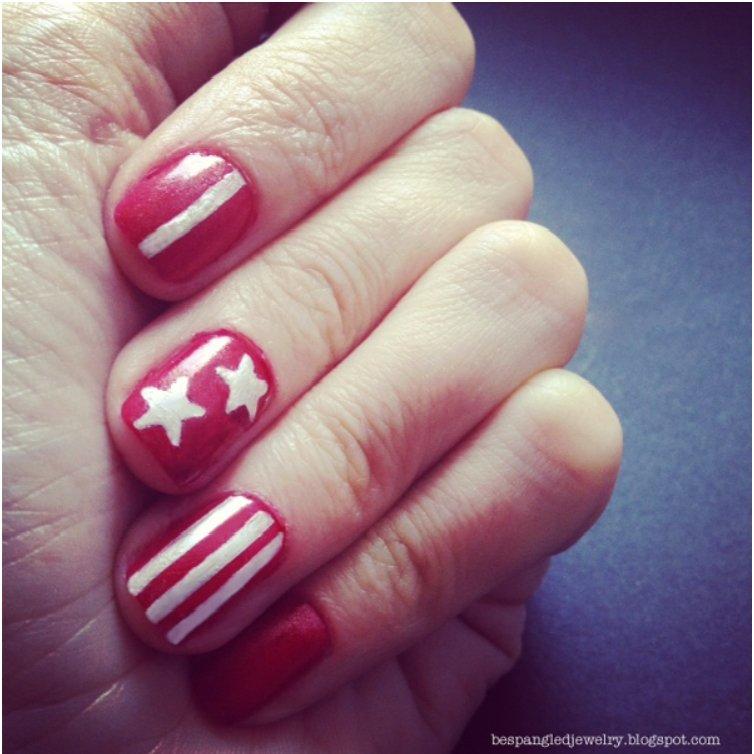 Tutorial via bespangledjewelry.blogspot.com
4th of July Star Shield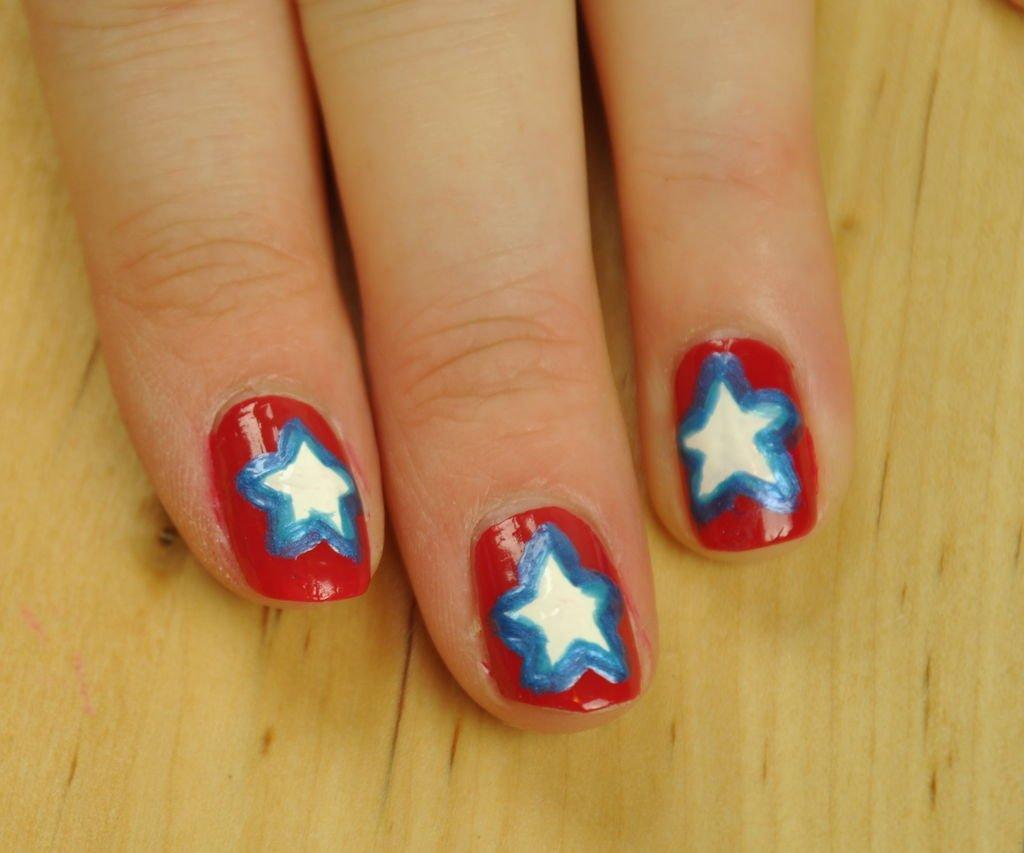 Tutorial via instructables.com
One Elegant Striped Nail
Tutorial via prettyprudent.com
Sponged Gradient Patriotic Nails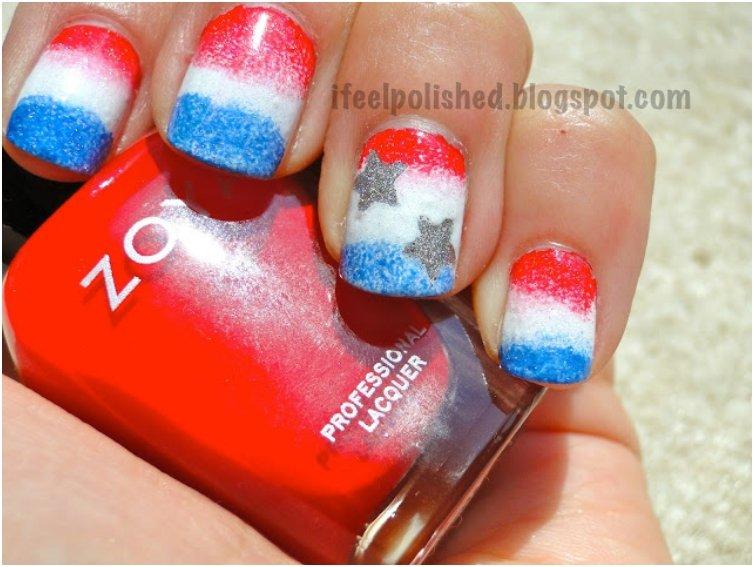 Tutorial via ifeelpolished.com
Patriotic Banner Nails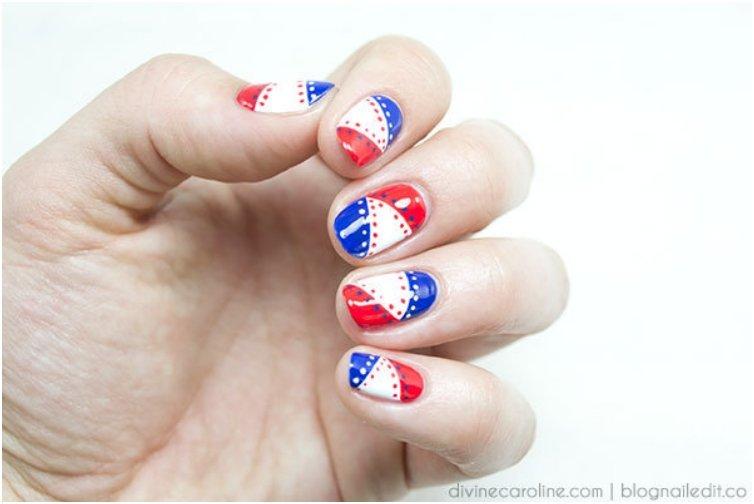 Tutorial via divinecaroline.com
USA Spirit Fingers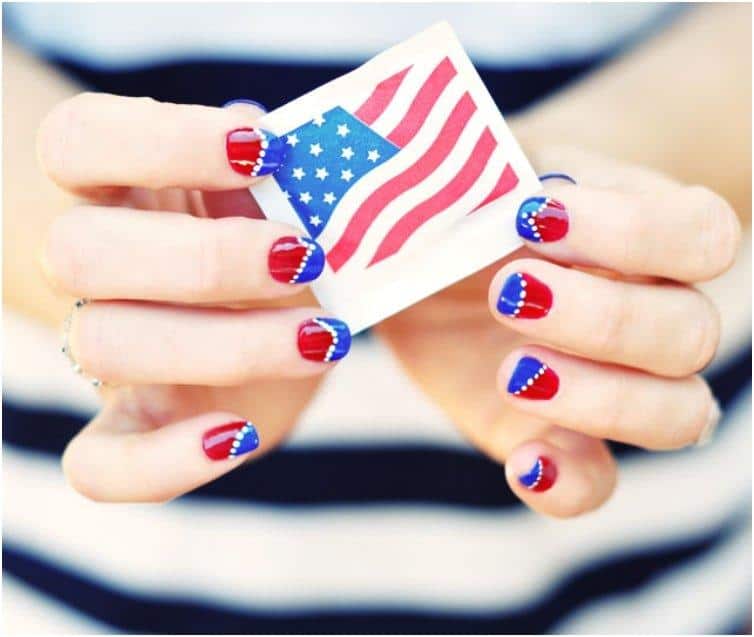 Tutorial via lovemaegan.com
With your nails done in the star spangled banner manner, you will always have the patriotic spirit at your fingertips.