Having a child is one of the greatest joys in life. If you're a new parent, it's obvious that you will want to capture everything your baby is doing. You strive to not miss a single moment of your child– be it a daily record or milestones like the first steps or first word. While you can surely keep a memory box or write in a journal to her, why not create a vlog documenting your baby's first year or the special moments?
Seeing your child grow is an exciting part of a family vlog. In fact, they are one of the most mesmerizing videos on any family vlog. These are videos that everyone loves to click and watch for particularly when baby milestones are set at different ages. It will then be a series of videos thatyour viewers will be eagerly waiting for.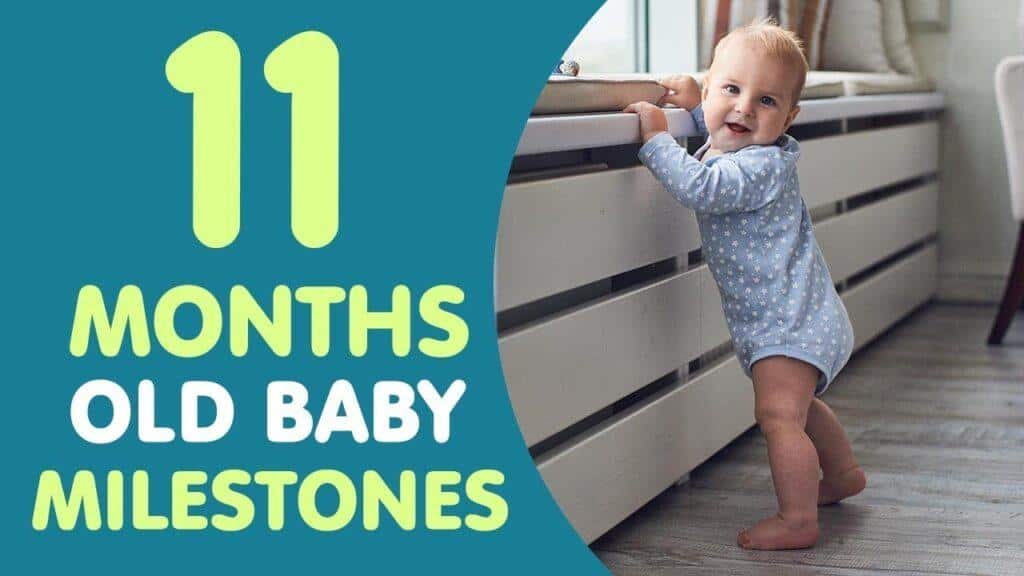 Wondering how to create a family vlog to record the various milestones of your baby? The post below breaks down everything you need to know.
How to Create Family Vlogs Effortlessly?
Whether you are an aspiring or an accomplished family vlogger, you need to have good video editing tools at your disposal. This will enable you to produce awesome visual content that grabs the attention of the audience. Besides recording videos with a great vlogging camera, you need to choose powerful vlog video editing software for producing captivating vlogs and it is here that WondershareFilmii– the best video editor comes in handy.
Salient Features ofFilmii
Built-in templates
Auto Creation
Advanced editing
Easy-to-use interface
Trim/Delete/Scene detection
Speed controls
Color Grading
Pros ofWondershareFilmii
Smart built-in templates will analyze your footage, choose the best moments to highlight and trim your clips accordingly.
Motion elements, titles, transitions, and filters can be added automatically based on the themed templates you select.
Over 1000 quality resources inside the software, including filters, audio, titles, motion elements and transitions
Advanced editing mode – a complete video editor with timeline
Properties editing – to edit properties like saturation, opacity, rotation, tint and a lot more.
Ability to tailor your videos for sharing with friends on YouTube, Facebook, TikTok and Vimeo
What sets apart WondershareFilmii – a top-rated video editor, from other video editing tools are the two features – auto-creation of videos and abundant templates to make videos quickly.  The software provides users the option of creating videos quickly using the smart templates that automate some parts of the video editing process. Filmii's smart templates will trim your clips and apply video effects like motion graphics, transitions, and titles.
Now that you are convinced about WondershareFilmii, here's a step-by-step guide on how to create your baby's milestone video using this software.
Step-1: Choose a Template
In the start-up screen of Filmii, you will see a plethora of smart built-in templates. Click on a template's thumbnail to watch a preview of what it looks like when applied to a video. Once you like a preview, tap on 'Use this template' and it will take you to the Template Mode.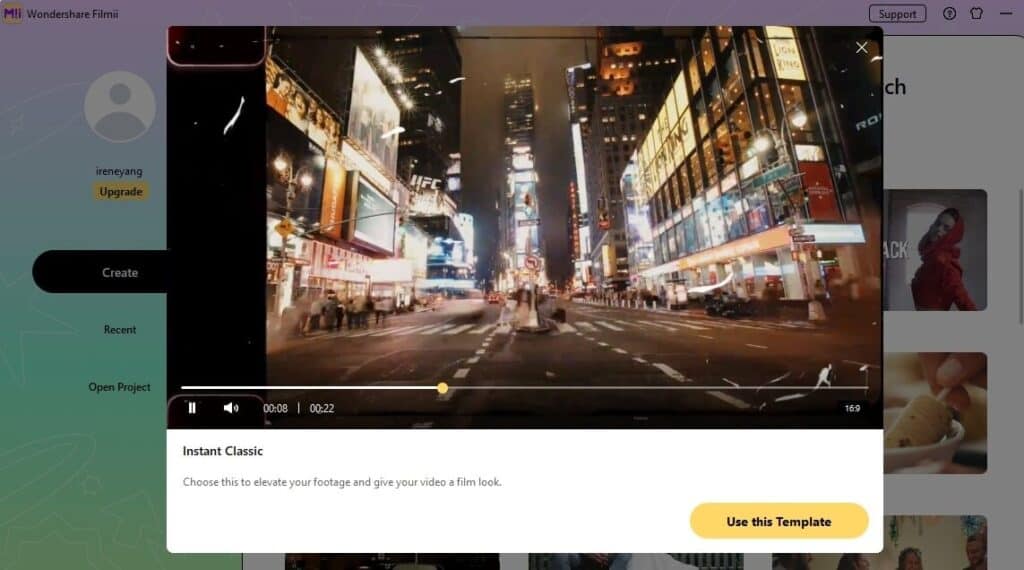 Step-2: Import Your Media
You will see a big open space where can import images and/or video clips. Click on the import button, pen the File explorer and choose the footages of your baby's milestones you want in your vlog.
Step-3: Drag And Drop
Next, drag and drop your images or/and clips into the timeline. Then drag the media in the order you want them to appear in your video. Ensure you have at least 3 images or clips to get the best results from your template.
Step-4: Auto Create
Click on 'Auto Create' at the bottom right-hand side corner and Filmii will get to work. It will trim your video clips down to the best parts, add titles, apply transitions between your images and clips, and apply effects such as motion elements.
Step-5: Preview
Once the Auto Create process is over, preview your video. You will have the option to either make some changes in the 'Quick Edit' interface or make substantial changes by moving on to 'Advanced Editing' mode.
Step-6: Export Your Video
Once you are fully satisfied with the way your bay's milestone video looks, click on the 'Export' tab in the bottom right corner.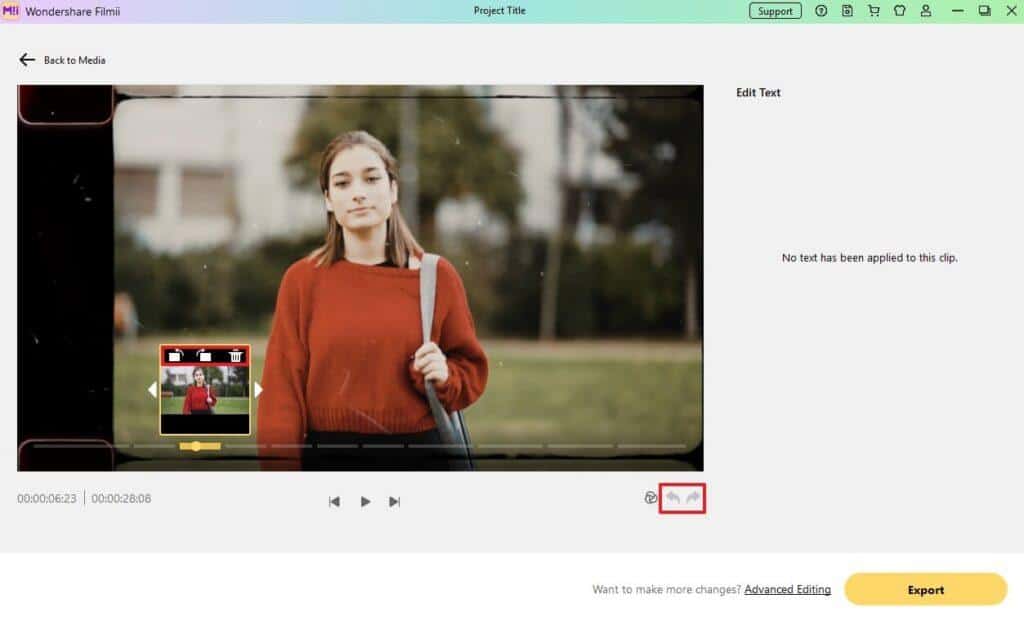 5 Creative Family Vlog Ideas You Can Take Inspiration From
1.Record Your Newborn In The Hospital
Take some video clips of your time in the hospital. Consider some variety like a big view of the room with your tiny baby in the bassinet. You can also shoot some clips of siblings meeting the newest addition to the family.
2.Captivate Those First Smiles
There's nothing sweeter than a baby's first smile. Inevitably, babies do not perform on command so captivating them can be very difficult. Sometimes the big cameras freak out babies a little. So, if you have an iPhone, shoot a few clips with that. Also, you can try a tripod and let your baby look in your eyes and smile.
3.Capture New Actions & Milestones
Taking videos of your baby's various milestones can be fun to captivate in the video. Some of the landmarks worth captivating include crawling, rolling, sitting, bouncing, sleeping, bath time, playing, and eating. When recording, do not forget to get in the frame with your baby.
4.Document Your Family In Motion
Capture special moments with sibling, daddy or mommy whenever you can. Even grandparents are special too! The older generation with the younger ones is something that's cherished always. Baby hands holding onto their grandparents' older hands can be a beautiful moment to record.
5.Family Parody/Prank Video
Did you ever notice that family pranks are funnier than the couple pranks? Parody or prank videos of families are so fantastic and humorous that one can't stop laughing. Keep in mind that most of these parodies or pranks are on challenges. A particular challenge needs to be accomplished by making a parody or prank of someone in their family.
Conclusion:
Making family vlogs is exciting, especially if you record the milestones and achievements of your children. And with the all-round guide above, you can get started with family vlogging in a jiffy!