Indian is a beautiful tropical land where you can enjoy some realistic sceneries and natural beauties. It is a paradise for people who want to explore the vivid beauty of nature and indulge themselves in a variety of cultures and heritage. If you haven't explored this beautiful subcontinent yet, then you should plan economical trips to India where you can experience some real India closely.
For the first time Indian travellers, we would recommend them to select India tour packages for following exotic and economical places –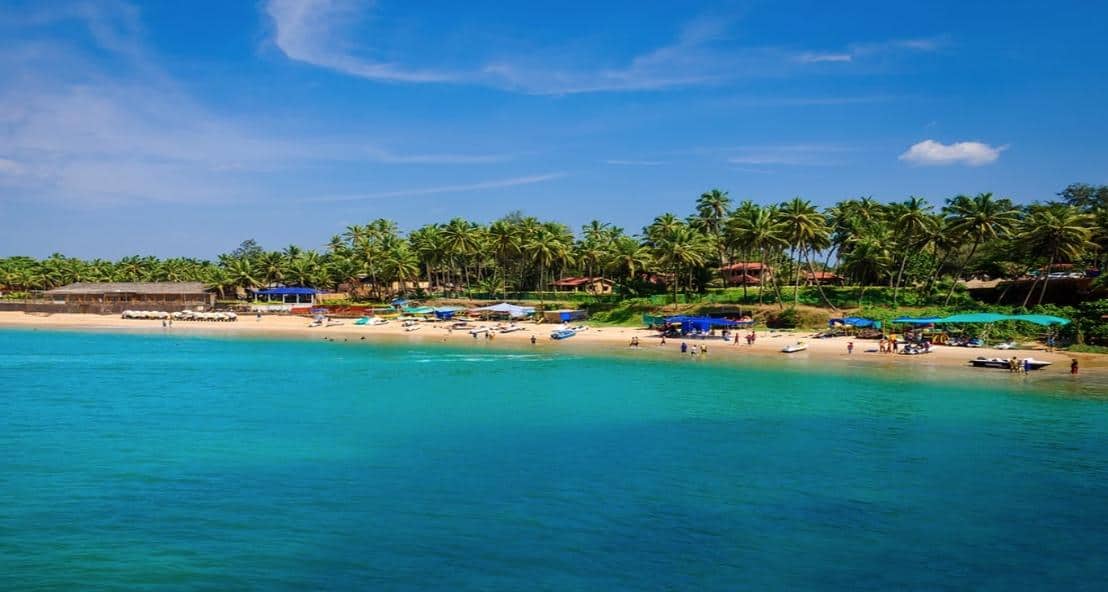 1.    Goa
Backpackers who are looking for the affordable and exotic destinations in India, they should visit the land of beaches – Goa. Goa is the most fun and carefree places in India where culture and youth meet. You can explore widespread beaches, majestic forts, Portuguese architecture, mouthwatering seafood, the local market and dynamic nightlife in your trip to Goa. Moreover, you can rent a motorbike and observe the beaches of Goa closely as well, and all this at very affordable rates.

2. Rishikesh
In your Indian tour package, you can select this destination if you are looking for a relaxing and soul searching trip. Rishikesh is the yoga capital of India where you can learn how to meditate and cleanse your mind. It is one of the places in India where you can participate in adventure sports like river rafting, hiking and beach camping. Rishikesh is a vegetarian and alcohol-free city, so if you want to see the real India under your limited budget, then you should plan a trip to this city.
3. McLeodganj
You can visit the colorful hill station named McLeodganj on your trip to India and indulge yourself in the beatific mountain views and prestige monasteries. Moreover, mini Tibet aka Dharamsala isn't far away from here so you can explore two cities on your one trip. Here, you can start your morning by visiting the ancient temples located in the mountains and can end your day by trekking on curvy roads of the city. With the magnificent valleys and hills, McLeodganj is one of the untouched gems of India which is waiting for you.

4. Kanyakumari
Do you love to see sunrises and sunsets under the cascading shade of the vast oceans? Then, you would love to visit the southern tip of India – Kanyakumari. The three water bodies – the Arabian Sea, the Bay of Bengal and the Indian Ocean join together at this beautiful city and forms the most serene view. When you are in Kanyakumari, then you must have to visit the Vivekananda Rock Memorial and remember some life-changing teachings of Vivekanand.
5. Lonavala
If you want a trip to Middle East India, then you can spend your monsoon on the green hill station located near Mumbai, Lonavala. You can enjoy numerous waterfalls while feasting upon the delicious chocolate fudge and chikki. There is several thrilling treks present which can take you to the old forts of Lonavala. If you are living in the busy city of Mumbai, then Lonavala is the most inexpensive destination for you to unwind your mind and relax.
6. Udaipur
India tour package is incomplete without the trip to the city of lakes or the white city – Udaipur. It is one of the most exotic cities of India where you can experience the royal life of India. The far spread sand mountains, magnificent palaces, vintage automobiles, colorful handicrafts, and authentic rajwadi food is the real definition of Udaipur. To understand the vibrant heritage and culture of Rajasthan, you must have to spend some time in gorgeous city Udaipur. 
7. Kasol
To experience the hilly life in India, you can book a pretty cheap trip to the beautiful small village town of Kullu district, Kasol. This village is located on the banks of Parvati river, so be ready to spend some relaxing time around this pristine river. It is a very small town that's why you can stay and eat here at very affordable rates. Moreover, when you in this town, then you must have to order delicious bakery items from the local German bakery and watch snow-covered mountains while munching upon the sweet treats.
It is very simple to book the inexpensive trips to India as this country has everywhere. So, if you haven't embraced the beauty of India yet, then go book trip to any of these affordable places and be part of incredible India.