Even if your taste in beverages doesn't include wine, you can't say no to having a glass of champagne to make the first toast of the new year. To make the moment even better, make sure that the glass you raise looks as cheerful as the occasion. No need to buy new ones, turn your plain wine glasses into flutes worthy to be raised for the New Year.
GOLD GEO ACCENTED GLASSES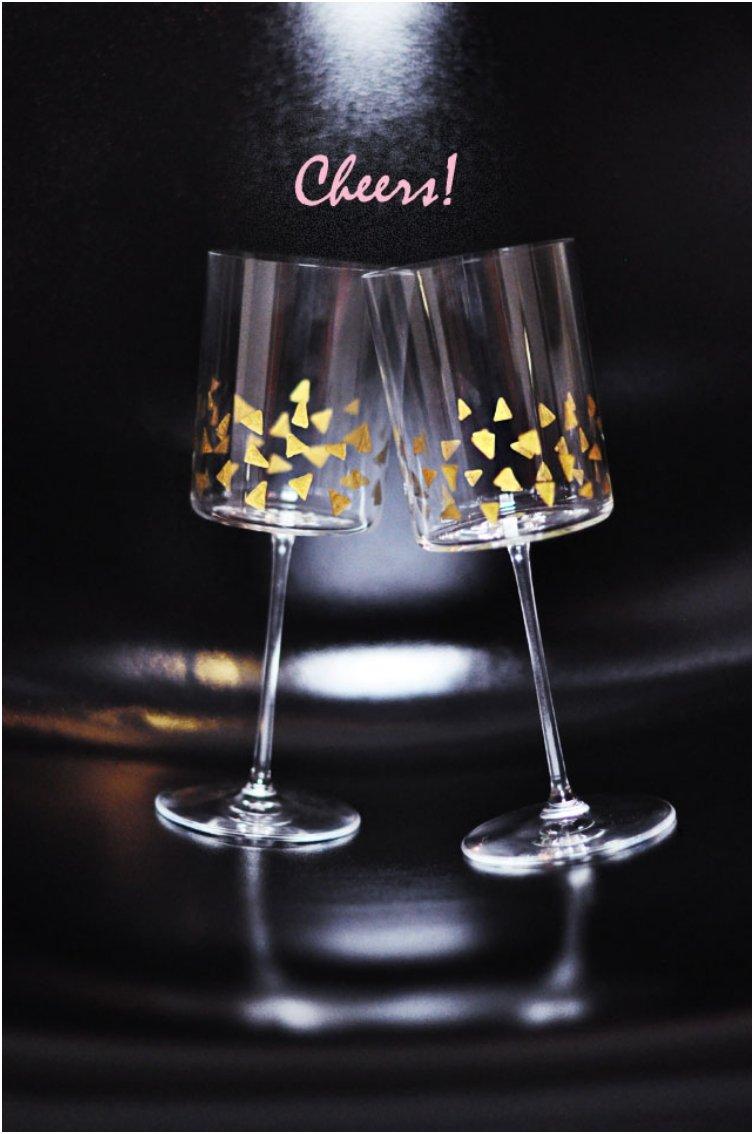 Tutorial via lovemaegan.com
FESTIVE GOLD HOLIDAY FLUTES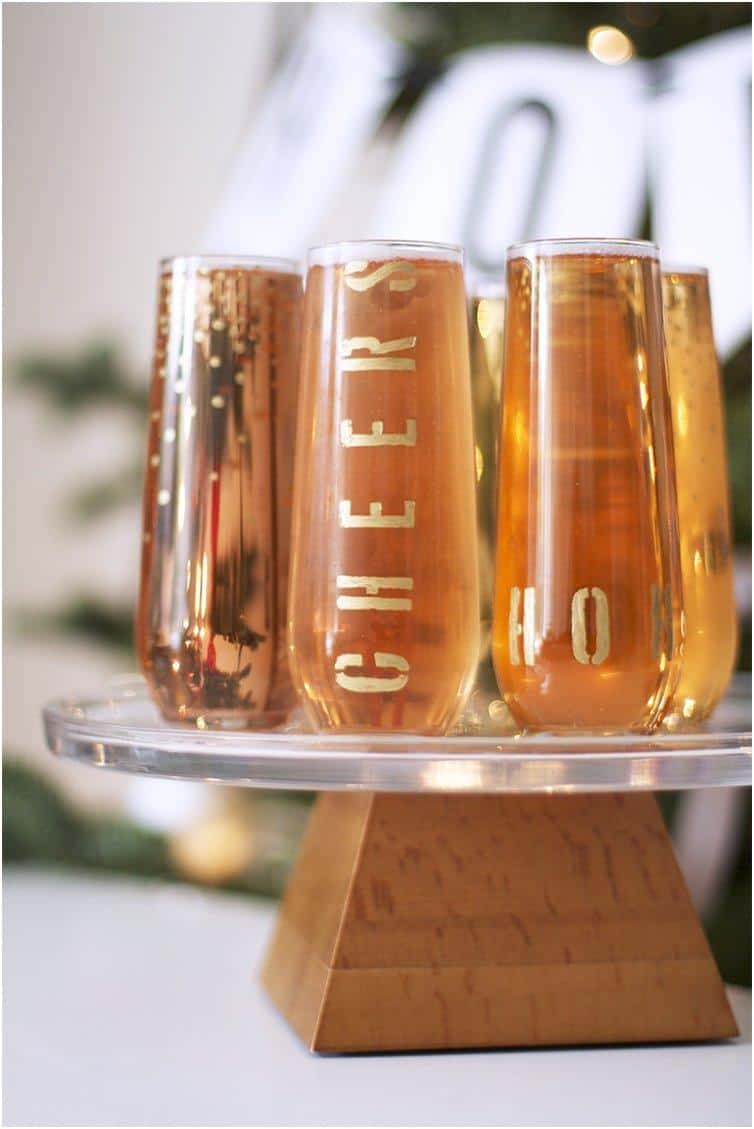 Tutorial via kristimurphy.com
New Year's Eve Champagne Flutes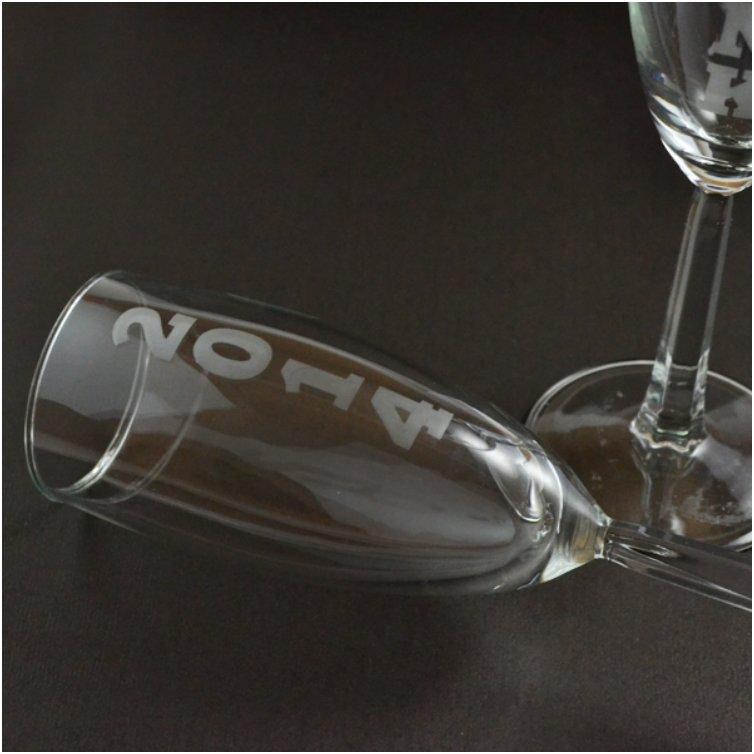 Tutorial via dreamalittlebigger.com
GOLD CONFETTI CHAMPAGNE GLASSES
Tutorial via pizzazzerie.com
Colored CONFETTI CHAMPAGNE GLASSES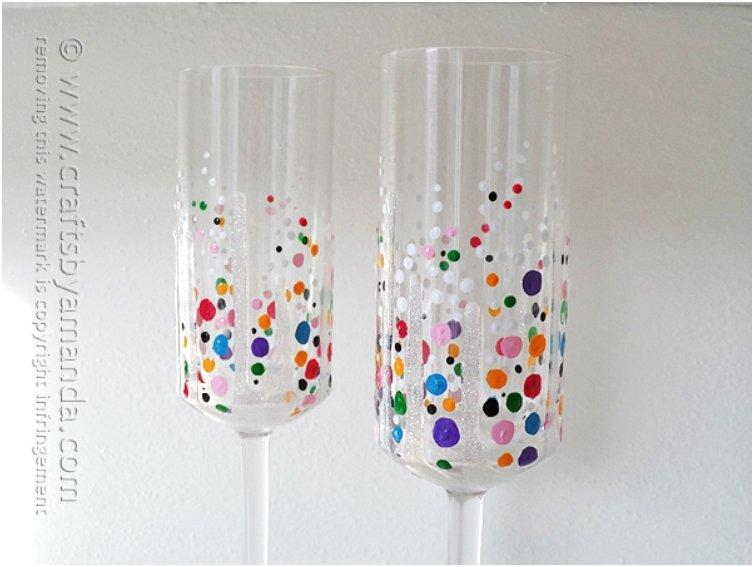 Tutorial via craftsbyamanda.com
Gilded ombre flutes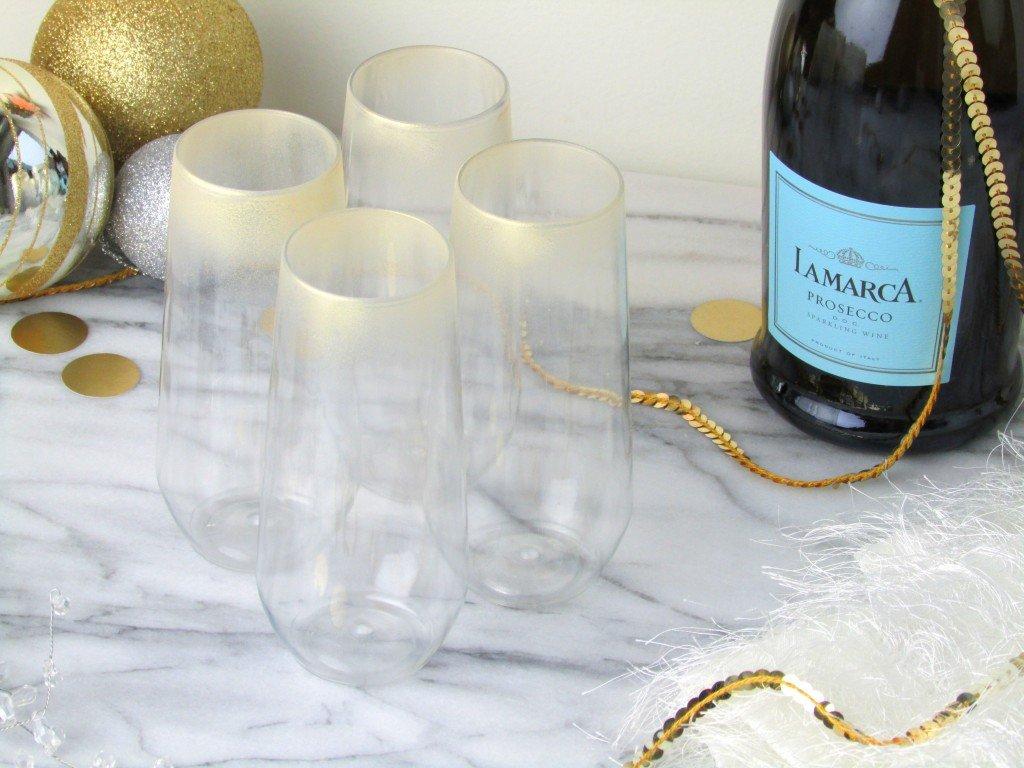 Tutorial via francoisetmoi.com
New Year's Count Down Cups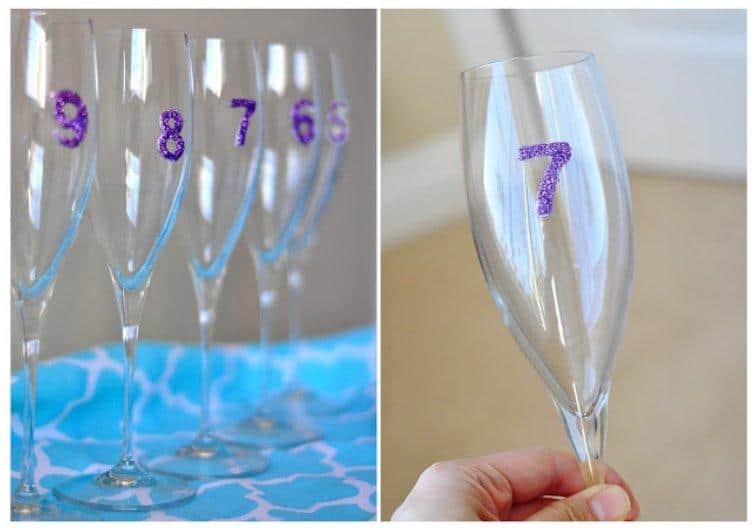 Tutorial via thecheesethief.com
GOLD DIPPED WINE GLASSES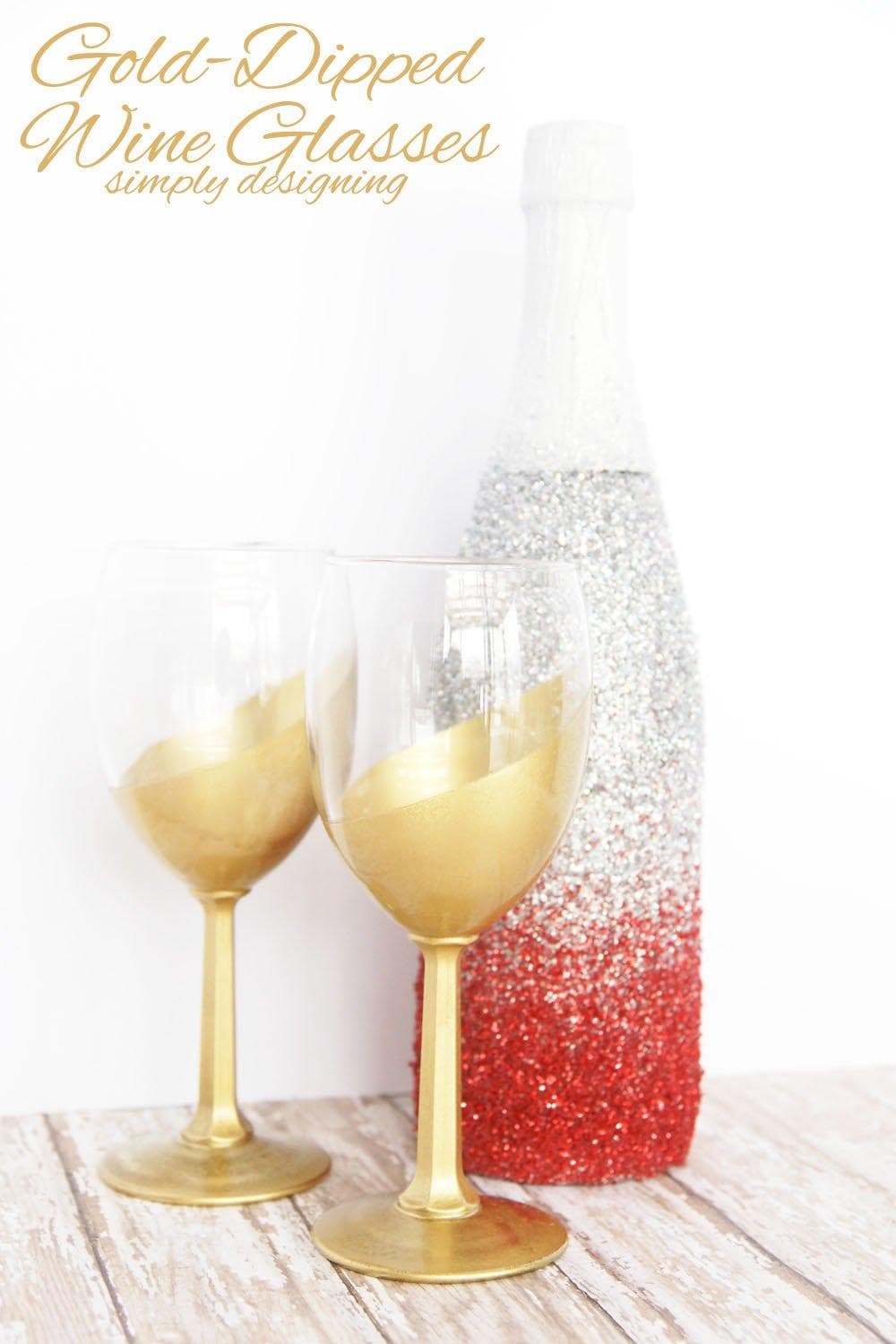 Tutorial via simplydesigning.net
Glittered Glasses
Tutorial via sweetsociety.com
Gold Glam Glasses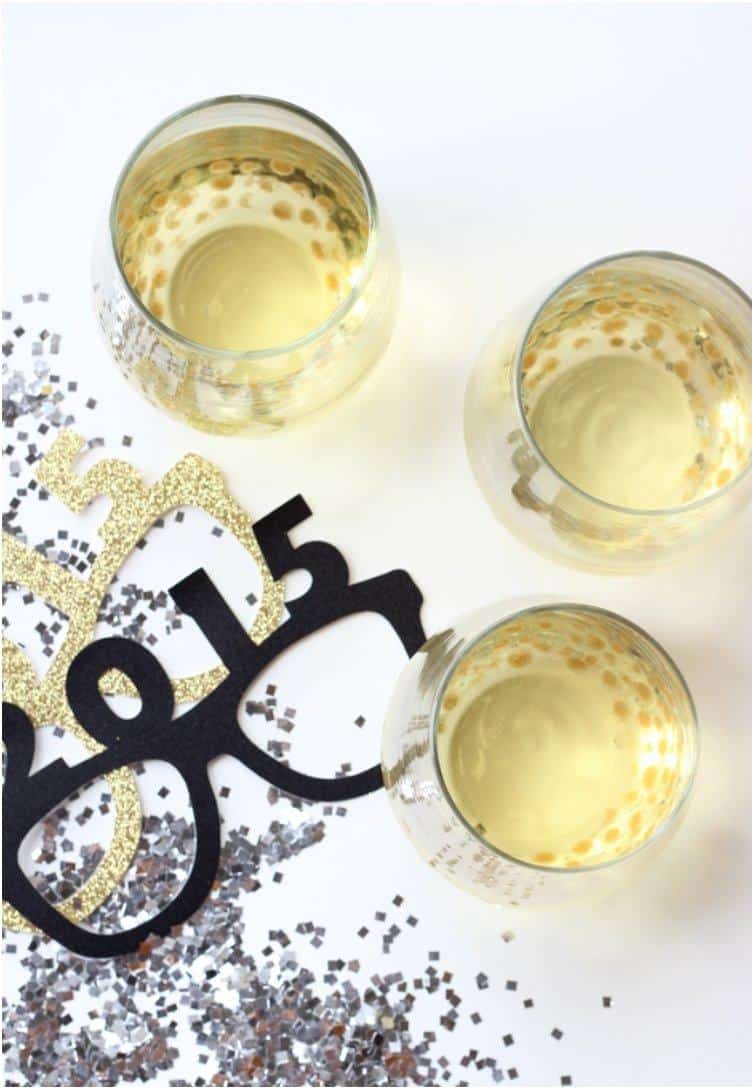 Tutorial via blog.kj.com
New Year's Champagne Glasses With Personalized Glass Etching
Tutorial via realcoake.com
Sending of the old year with best wishes and welcoming the new one with hopes for a better future, that is what New Year's Eve is all about. And since no celebration is ever complete without a good champagne toast, let's make this one special.  Colored glitter, confetti and gold are the most common colors for the New Year's festivities and we use them freely in our decor for the party. But, if you truly want to awe your guests, finish your party decor with some fancy wine glasses worthy for the New Year's toast and you won't even have to buy a new set . Simply follow the tutorials and you'll have your old plain glasses transformed long before the clock strikes 12.
And as a bonus, we offer you two more tutorials: one for glittered wine bottle, to complete the set and one for easy wine charms so your guests will never have track of their wine glass, no matter how drunk they become.
GLITTER CHAMPAGNE BOTTLES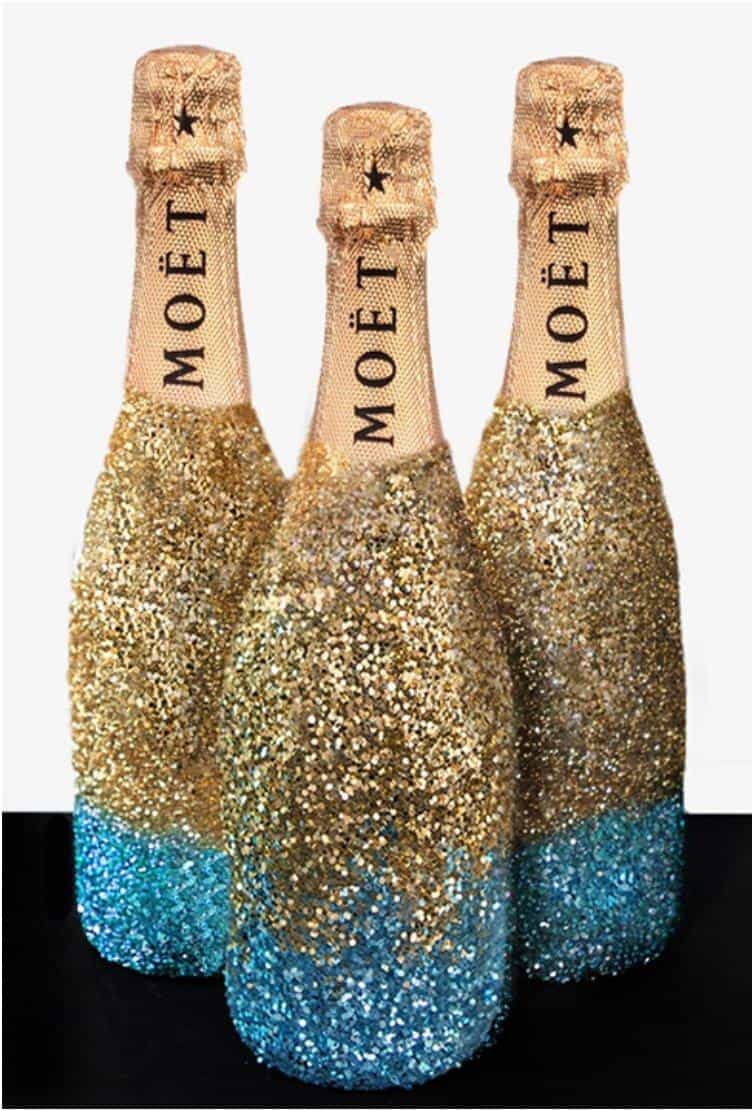 Tutorial via twozeroone.ca
Wine Charms
Tutorial via muslinandmerlot.blogspot.com
Liked this post? Share it with your friends using the buttons below.
Thank You And Happy New Year!