Mommies, you will love this. Oh just look at that cute little face.
I really can't make a difference between seasons. It is either too hot or too cold. It's like we only have winter and summer seasons.
With that being said, it's winter now. I can feel your struggle right now. You are losing your mind at home. It's so boring.
You used to grab your kids and go for a walk. Now? – You need to do that in your home.
But it's not the same thing.
Well, sit home no more!
I know you are scared that your kid could catch a cold. I have something that will protect him. It will make him so warm!
The cuteness comes as a bonus. I haven't seen a kid that looks bad with this Cabbage-Patch inspired hat.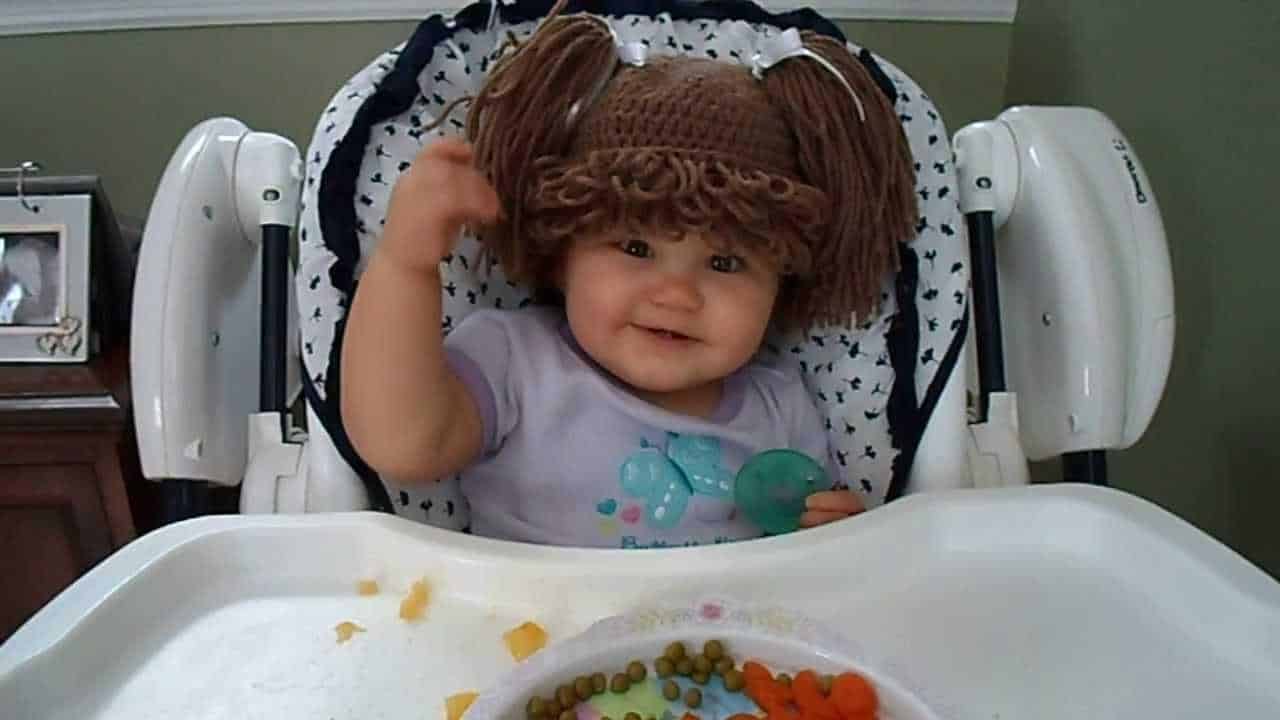 See? I told you so.
So, the question here is how to make a perfect one?
I have the complete tutorial for you. It's going to be ready within a day!
What do you need for this project?
     Colorful Yarn (pick color of your choice)
     6mm Crochet Hook
     Ribbon
     Scissors and Safety Pins
     And your cute little baby to wear it
Instructions
     You would want to start with a classic beanie for this project. Something you will do in a very short time. Use color of your choice
     The next thing you need to do is make the bangs. Create them by using a loop stitch for 3 rows on the bottom of the beanie. If you don't know how to do it, here is a tutorial that will help you.
     Now that this hat is finished, it's time for you to make the braided pigtails. For each braid, you can cut 19 pieces of yarn. Keep the length 16-inches in length
     Fold the yarn pieces in half and knot in the center. Divide the yarn into three pieces and begin with the braiding. Use a small yarn piece to tie off the bottom of the braid. Repeat the process for every braid.
     The last thing you need to do is to attach the braids to the beanie by stitching them to the hat. Make sure they are even. Once they are attached, add a ribbon bow atop each pigtail.
Voila.
It looks perfect. Now go over and put it on your baby. How does it look? I want to see pictures.
I can't get enough of these babies with cute looking hats. I can watch them forever.
You and your baby are now ready to go out for a walk. Don't be surprised if people stare at your baby. They are admiring the cuteness.
You still don't have a baby? Share this with your friends. It's very useful.
Source: Diply