The gardening season is well underway and you need a potting bench with a sturdy surface to do your gardening chores and a place to store your gardening tools.
Here are 9 great DIY's on how you can make one yourself using some amazing scavenged materials.
Potting Bench From An Old Dresser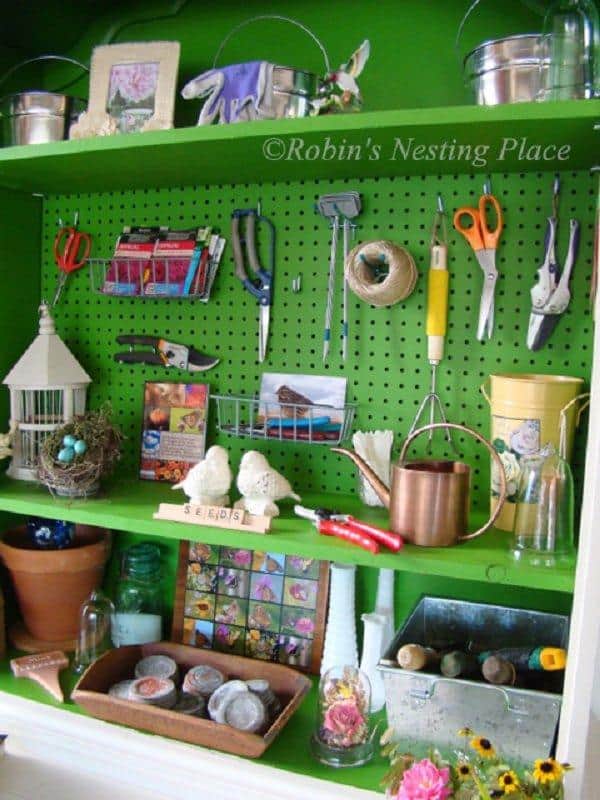 Don't throw away that big old dresser that you think is only good for taking up space.
Looking it more closely, you'll see that with the minimal amount of effort and some few extra supplies, you will have one awesome potting bench that you've wanted to get, but never got around to it.
Easy Pallet Potting Bench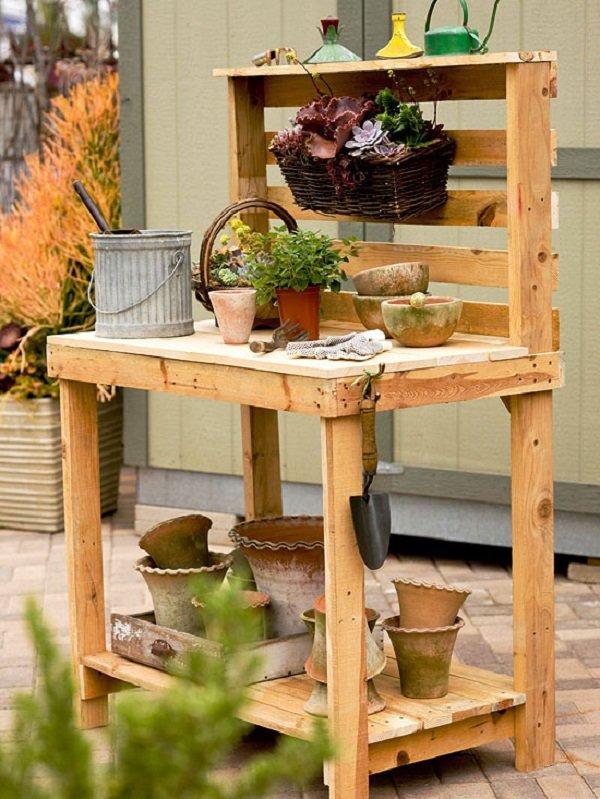 What would you say about a lovely potting bench that will cost you as much as a package or two of nails?
If it sounds like a true bargain then get those old pallets and start hammering.
With some easy-to-follow instructions, you too can have this small potting bench that is sufficient for all your needs.
Potting Bench For The Garage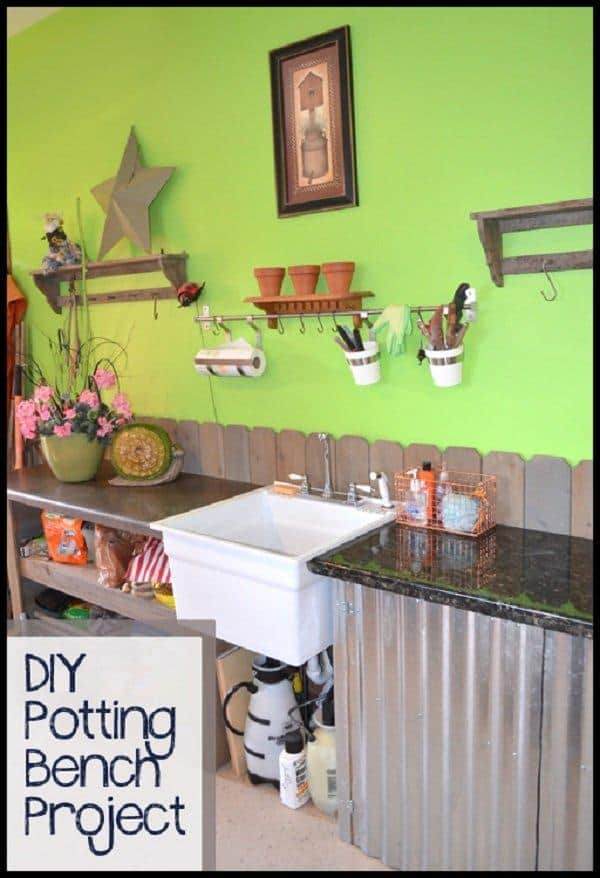 Potting benches are usually put outside, nearer to the garden and because it can get quite messy while planting and potting plants.
However, if you wish to take your gardening to the garage, you will simply love this tutorial.
It may look expensive to make, but you will be stunned by the cheap materials used to make this masterpiece.
Sew Simple Potting Bench
Some people have absolutely no woodworking skills, but even they can hammer in a few nails.
This project is for them. All you need to do is to get yourself an old sewing machine table and a small sink.
Put the sink into the hole from the machine; add a few hooks on the side for hanging tools and you have yourself a handy-dandy potting bench.
Potting Bench From Reclaimed Deck Boards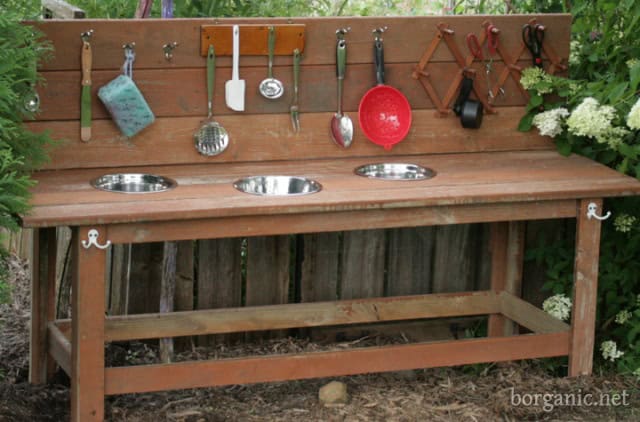 The boards used for decking are made to withstand harsh conditions and last for a long time with very little maintenance.
So don't pass the opportunity to get even old deck boards.
They can be reused for different projects, like this awesome outdoor working station that you can use as a potting bench or a fun mud bar for your kids.
Potting Bench From Rummage Sale Junk
An old table, a bookshelf, a tin bed headboard.
That is what you'll need to make this spacious potting bench with plenty of shelves that will keep everything that you could possibly need for an organized and stress-free day of potting plants and other gardening activities.
Pallet Potting Bench From Old Wood Rack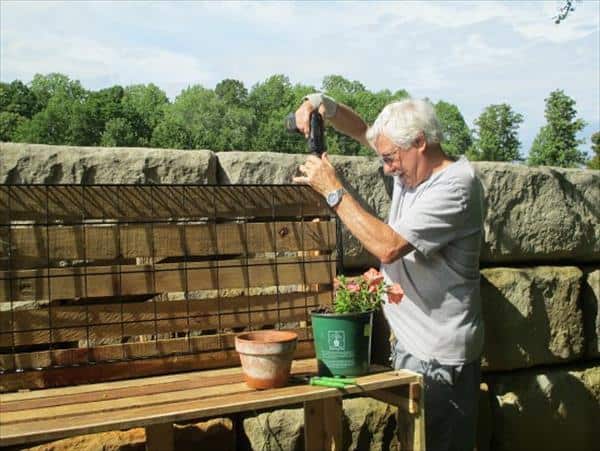 Pallet racks are used for storage and shelving by big and small businesses, but that doesn't mean that you can't find some old pallet racks for personal use.
Once you get one, turning it into a potting bench will be a breeze.
It is only a matter of removing one shelf and reattaching it upright and then adding a metallic grid for hanging your gardening tools.
From Picnic Table To Potting Bench
Picnic tables with benches can be quite cheap and you might have bought a set only to realize that it doesn't look as good in your backyard as you've hoped.
But, your purchase will not go to waste, because, with only a few more boards, you can easily make yourself a terrific potting bench.
Potting Bench And Bar
Maybe you love gardening in your beautiful yard, but you also like to have friends over every time you have the chance.
Unfortunately, your backyard may be spacious, but not so much that you can have both bar and potting bench.
If this situation sounds familiar, then you will fall in love with our last DIY potting bench that can double as a bar.
It may require a bit more than basic woodworking skills, but the end result is well worth the effort.