Have you ever wondered how possible it is to make a cake using silicone fondant molds? It is quite easy, one must testify. Today, we will discuss how you can use a silicone pearl mold to make an awesome looking cake. Cake making, these days, is intriguing, but quite easy to do if you understand the intricacies.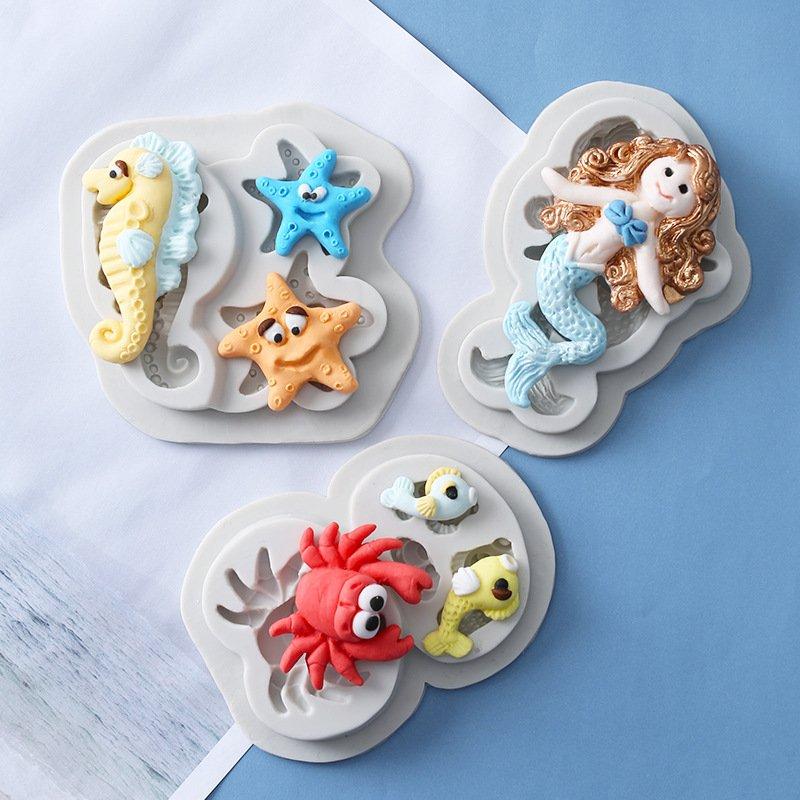 Those tools that you will use in making the cake are easily sourced, and they are:
Fondant
Silicone Pearl Mold. You can make use of any brand you fancy.
Sugar glue, and Sharp knife.
Start by warming up the fondant until you notice that it has become soft. Try and get the fondant rolled out to form a long rope.
The rope that you made from the fondant should have similar diameter with the mold size that you have decided to use. If you are making use of a 14mm mold, then your rope should be about 1cm.
Now that you have decided what the length and diameter of fondant rope you are using, it is time to put the rope on the mold. Once on top of the mold, ensure that it is pressed in the mold. You can make use of your fingers to ensure that the fondant rope is touching the mold tightly. This ensures that the fondant will get pearl shape. Isn't that awesome? Don't let go, until you notice that the shape is formed.
One thing that you should note is that it isn't easy to have the fondant rope fit the mold well. Once you have noticed that the rope is holding onto the mold tightly, you can then make use of a knife to remove any additional fondant that isn't inside the mold.
This will give you a near perfect shape. While you are removing the additional fondant, it is wise to be careful. If not you may end up cutting into the mold. To prevent this from occurring, I advise that you put the knife against the mold in a flat manner. One rule that you shouldn't forget is that you shouldn't cut into the mold.
At this stage of your getting the right pearl shaped fondant, there is a great chance that the fondant is now cool to the extent that you can notice its firm nature. If at this stage, and your fondant isn't firm, but soft, it is only wise that you place it into the freezer. Leave it there for a while to become firm. If you use a soft fondant, you will notice that it stretches while you remove it from the mold. No one wants that. Ensure that it is firm before you continue.
If you are lucky and notice that it is already firm, try to remove it. You don't have to be scared at this stage. Start by putting the mold in an upside manner, and bend it. Once you bend it, you will notice that the pearls will remove of its own accord. Don't stop bending it till you notice that every one of them is out. It is quite easy to do.
After you have popped the pearls, it is advisable to give it over fifteen minutes to become a lot hardened. This should be done even when you put them in the fridge to harden. Once they are hardened, you can then use them. If you don't allow them to harden well, you will be left with pearls that will stretch and become shapeless.
If you want to use the pearls as borders, it is advisable to put a bit of sugar glue on the cake. You can then place the pearls on the cake. Ensure that you put the flat side on the cake. It should neither be on the cake below nor on the board.