Disney's characters are an inspiration for many of our children's parties.
While they are having fun with the colorful decorations, balloons, and sweets all made in the image of in their favorite Disney character, the adults are left out, watching from the sidelines.
Now, with these cocktail recipes, we too can enjoy a good-old Disney themed party.
1. Mickey Mouse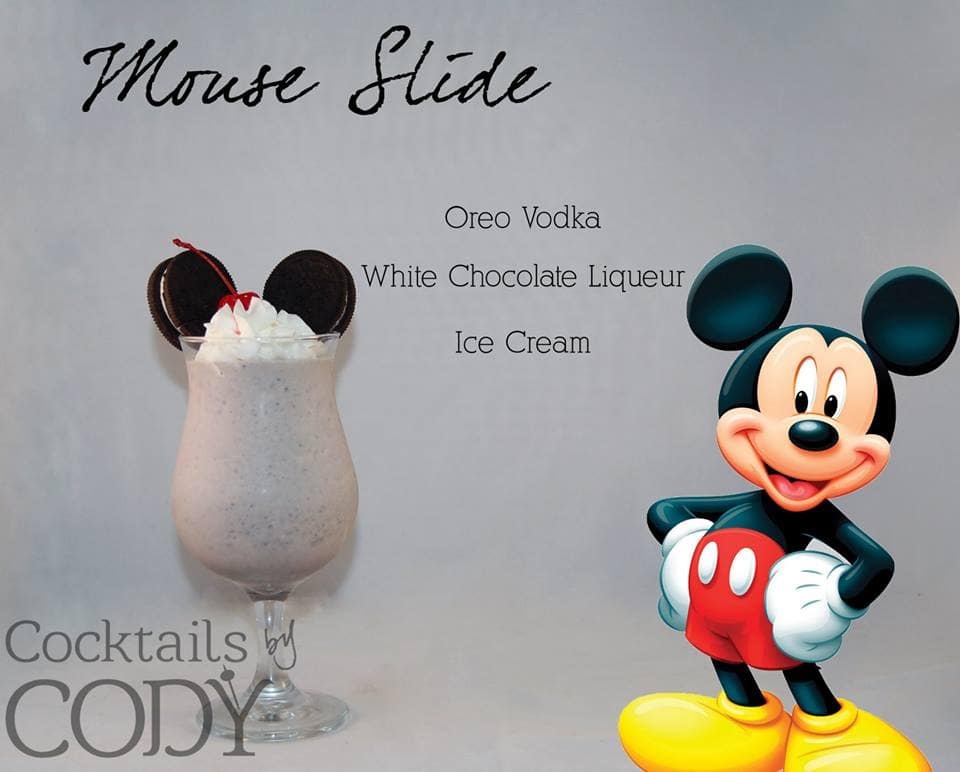 We start you off with the classic Disney character, Mickey Mouse. And just like he is in the movies, this cocktail is laid-back and enjoyable. Not too strong, of course.
2. Snow White, Grumpy And The Apple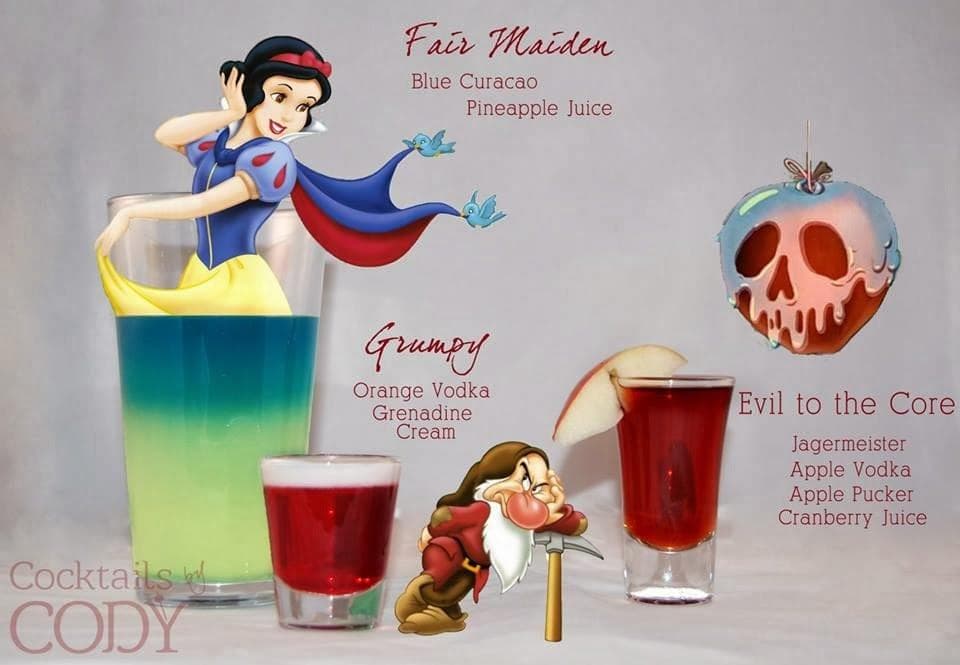 Now, this is what you call a party. Someone will be crying at the end of the night, you can be sure about that. It is just the question of who drinks what. But it is a great idea for a themed party. Hopefully, alcohol can turn Grumpy into a happy and cheerful person.
3. Alice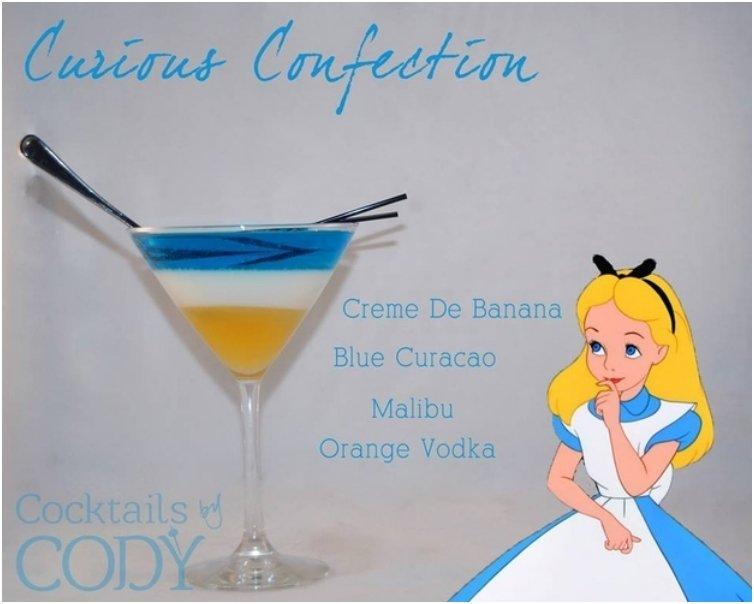 Alice has always been this innocent, and rather a naive person. You can think of the cocktail in the same way. It looks rather drinkable at first sight, but after a while, you see the alcohol reacting. And remember, it took Alice some time to figure things out. We are just surprised there are no mushrooms in there.
4. The Mad Hatter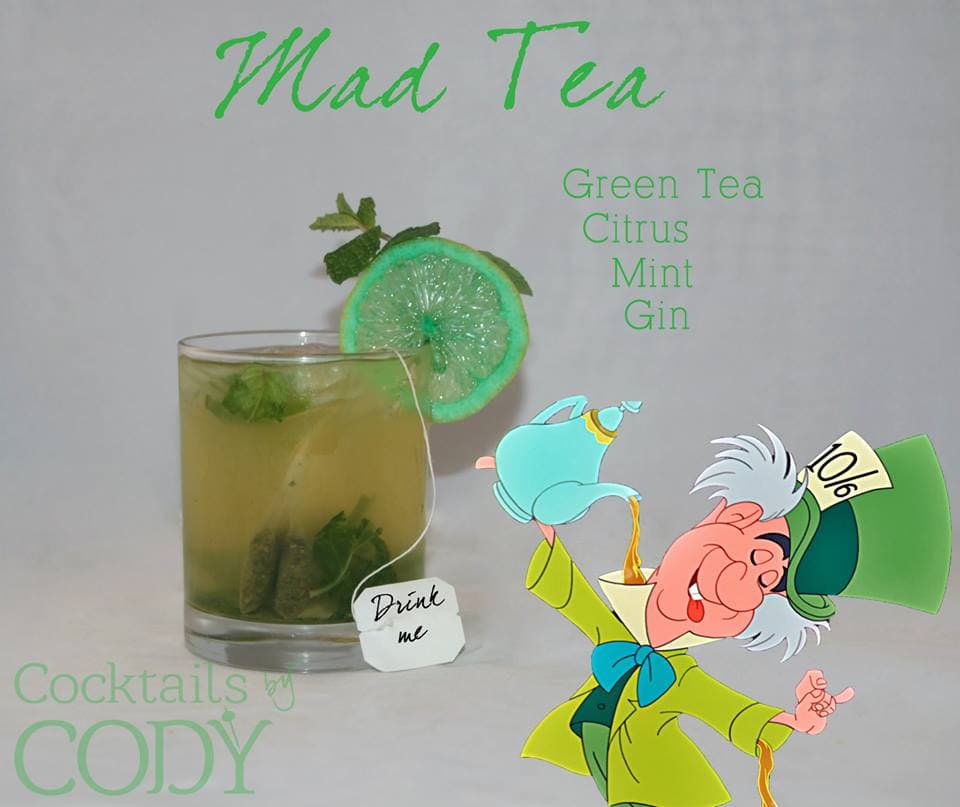 This is a cocktail you can drink all day long. The Mad Hater drank tee all day long, and this is a cocktail for the same purpose. It is refreshing, and not so strong. Definitely, something you must try. And no, it is not a Mojito.
5. The Queen Of Hearts And The Cheshire Cat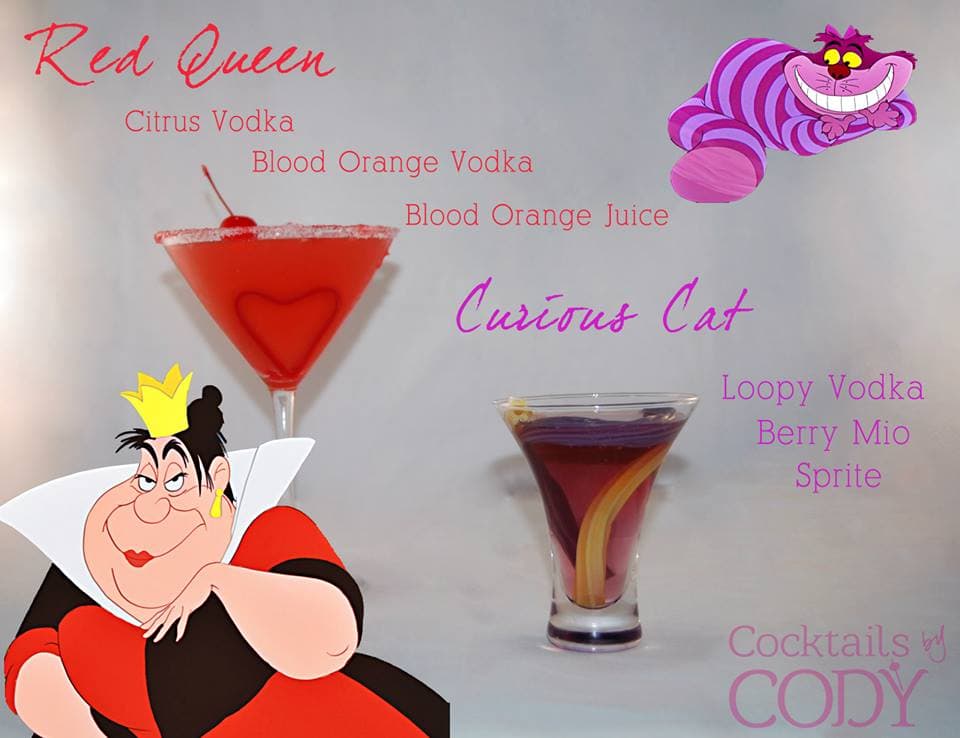 With so many different cocktails derived from Alice in Wonderland, by now you are probably thinking, I am gonna throw a themed party. We support you in doing so, and we've got the cocktails to help you and your friends have a blast.
6. Peter Pan
Peter doesn't want to grow up. And this cocktail is more like one made for a child, than an adult. Just look at the ingredients, all liqueurs. No strong alcohol in there.
7. Tinkerbell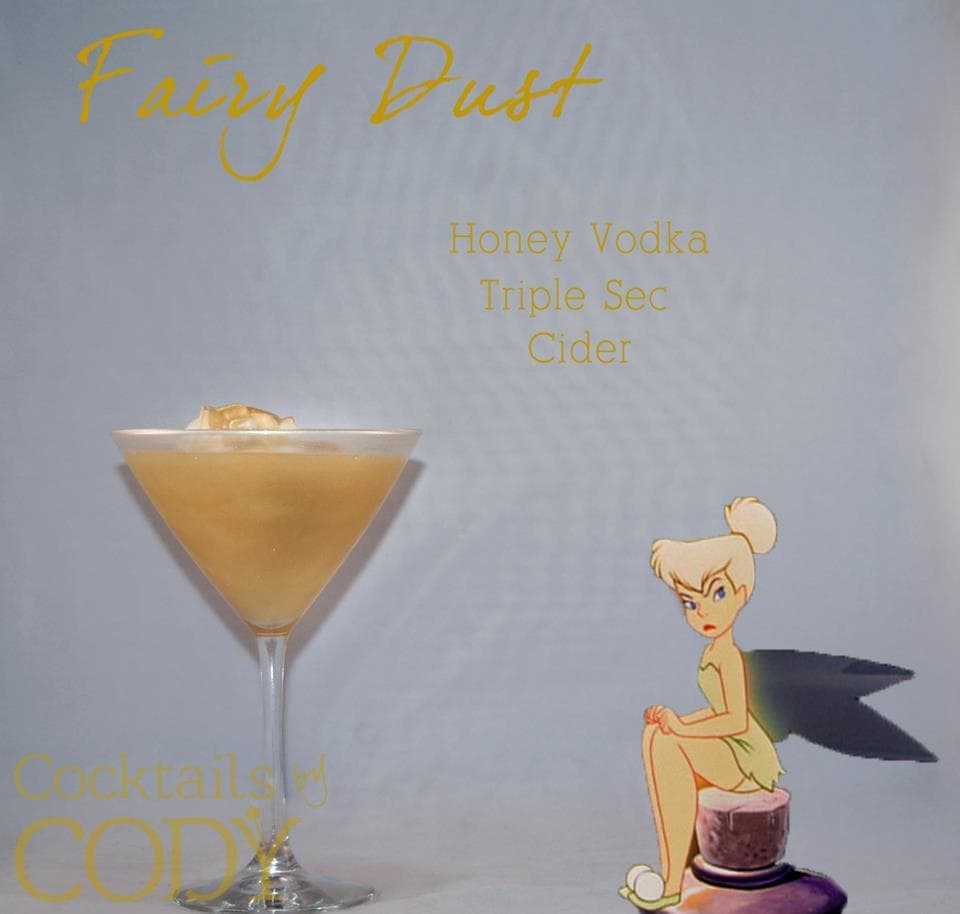 Sprinkle some of this cocktail and you might think you can fly. Well, that is what happens when you go over the top with any alcohol. But at least with the Tinkerbell cocktail, you will enjoy the ride getting there. Just be careful, it might make you extra jealous as well.
8. Captain Hook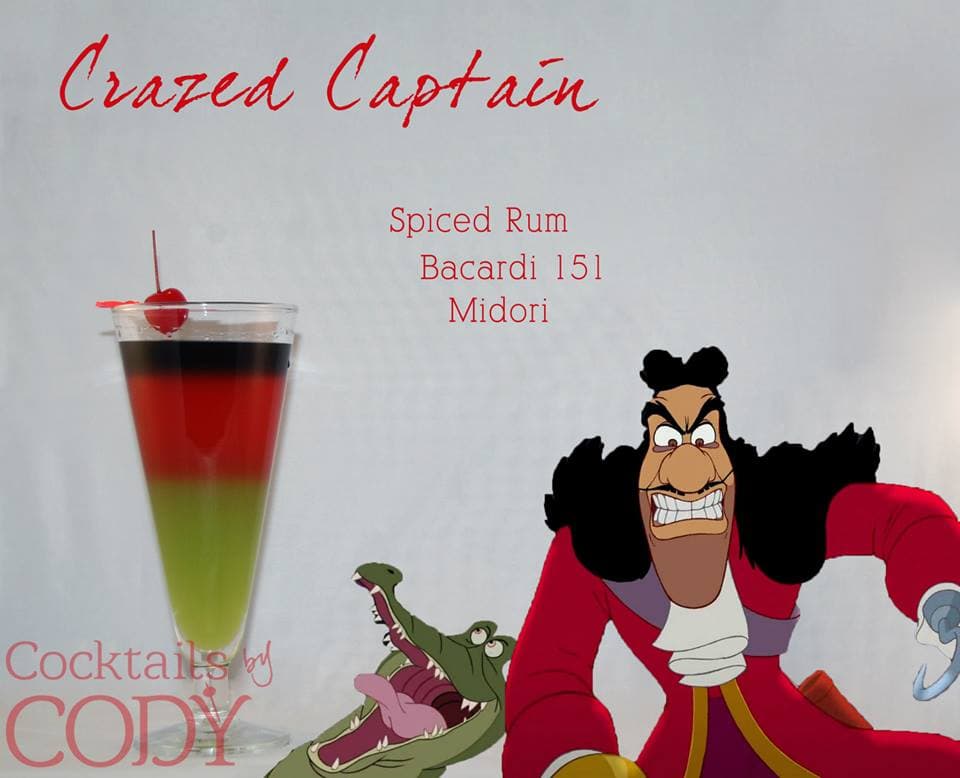 You cannot have a Captain cocktail without some rum. If you want the best-spiced rum, we recommend Captain Morgan. It is your best way to pay tribute and homage to the greatest Captain in the world of Disney.
9. Princess Aurora
Princess Aurora is one drink that will help you sleep better despite being drunk. Now isn't that the dream? Usually you have troubles sleeping due to alcohol. But with this cocktail, you will fall into a deep sleep mode.
10. Maleficent
It is just evil to serve this cocktail to your friends. It looks amazing, but you will get them drunk rather quick. But if that is what you are going for, then be our guest.
11. Cinderella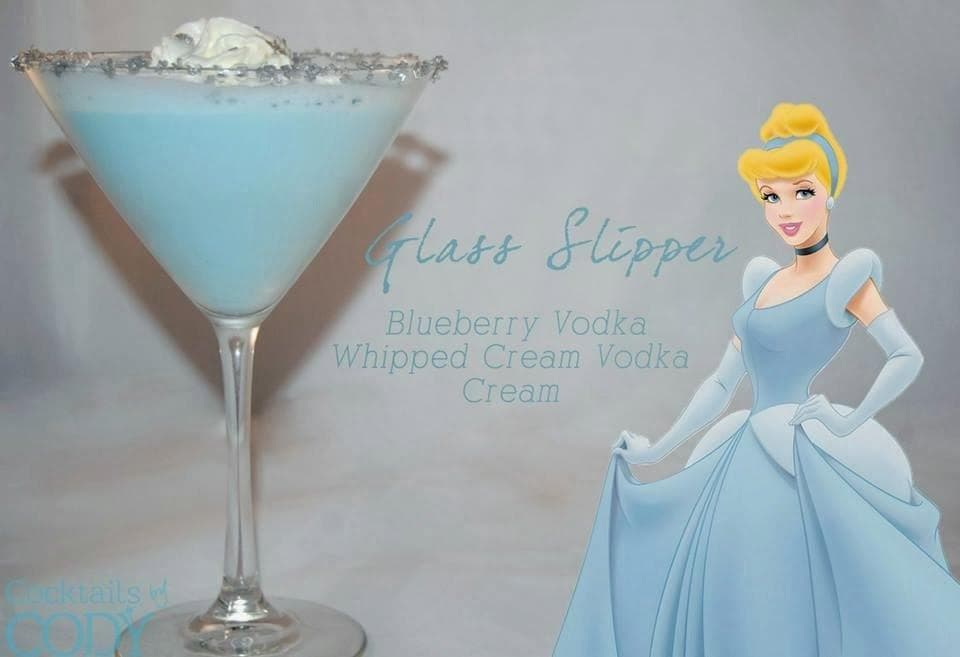 Your dreams might come true after drinking a couple of these. Imagine what would Cinderella do if she had alcohol? She might have been more courageous in raising her voice and standing up for herself.
12. Lady Tremaine
I have a hard time processing that an evil drink can be made with anything with chocolate. But this cocktail might not be as evil as the evil stepmother, one of the most hated characters in the Disney world. I assume many of you would rather throw this drink at her than drink it.
13. Princess  Jasmin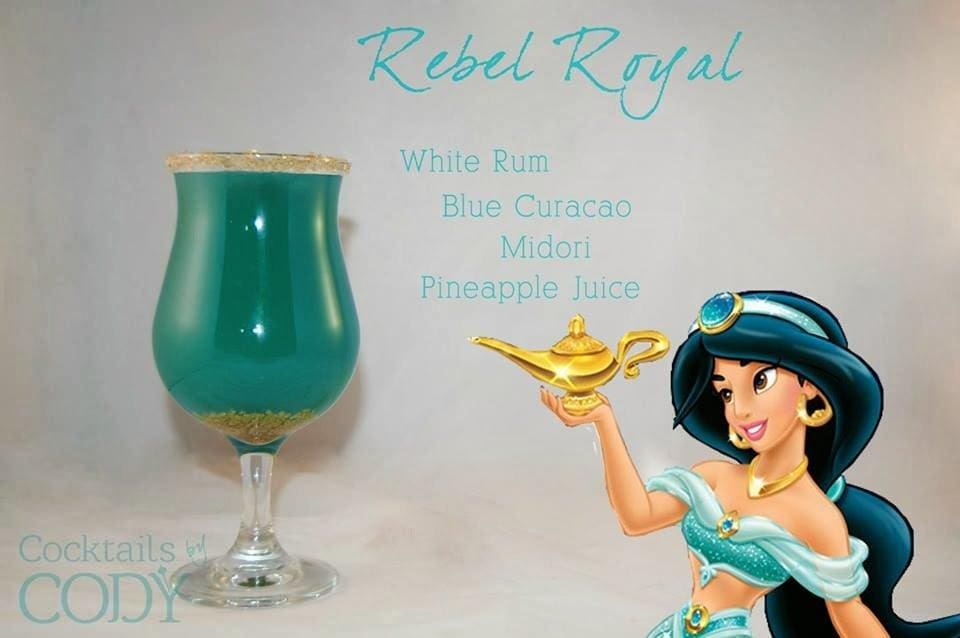 Jasmine is a fan favorite, and her cocktail can be as well. Anytime you mix rum and blue curacao you get a tasty drink. Just ask any bartender. Sweet as Jasmine, this cocktail will help you dream of a land where anything you wish for can come true.
14. Jafar
Just looking at the cocktail, chills run through your skin. That is how scary Jafar was, and that is the same sentiment his cocktail brings to the table. Drink at your own risk. Or better said, drink if you dare.
15. Ariel
Safe warning: drinking this cocktail can seriously hamper your ability to speak. What looks innocent, is actually a strong cocktail. After a few of these, you might not be able to speak correctly. No, you will not lose your voice as Ariel, but your speaking will not be as clear.
16. Usrula
You just have to love the decoration of the cocktail. Prepare this at a party, and your guests will be amazed by your creativity. You just cannot resist it, you have to take a sip. But be careful of what is lurking behind the corner.
17. Hercules And Megara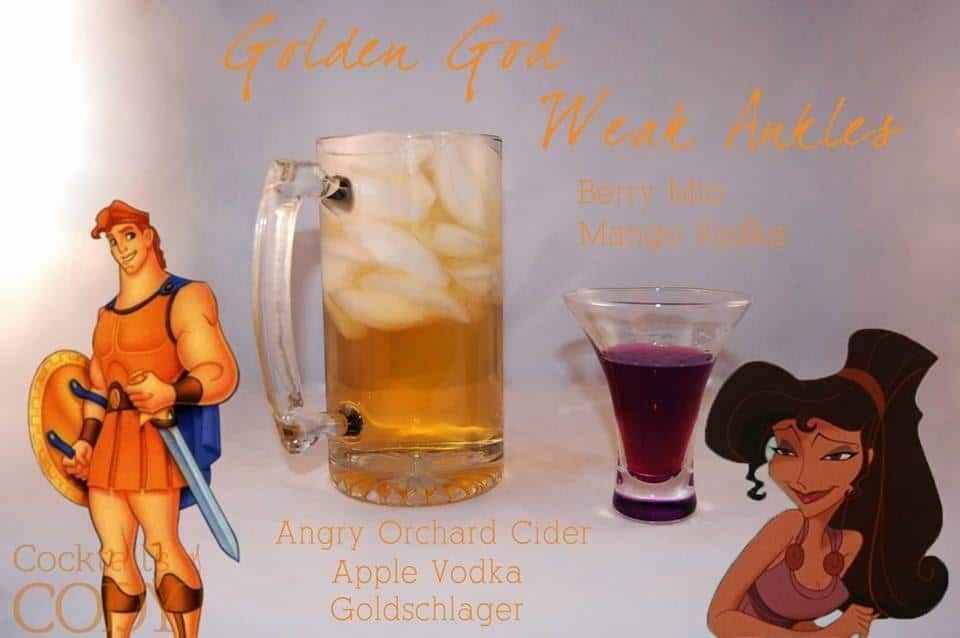 I just love how these two are paired. And just as in the cartoon, it is not the big and muscular cocktail that brings you down. It is the small and deceiving one.
18. Hades
Hades approves this cocktail, that is for sure. As long as you are not one of his small minions drinking with a straw while he is concentrating on destroying the world, you are safe.
19. Simba
Simba is all positive and cheerful when he adopts the Hakuna Matata lifestyle. So no worries, for the rest of your day. Just drink your cocktail and enjoy the time you have.
20. Stitch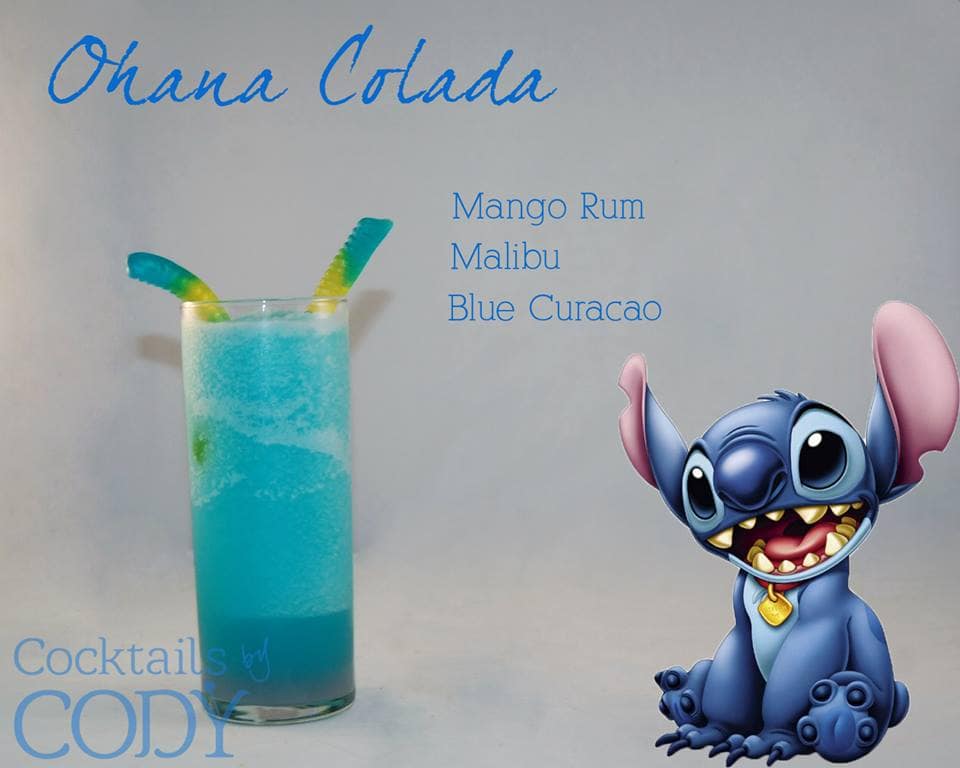 Do not worry, this cocktail is not genetically-engineered. Quite the contrary, it is one of the more normal cocktails on the list. And that is saying a lot about a drink that got its name after a genetically-engineered fictional cartoon character.
21. Cruella De Vil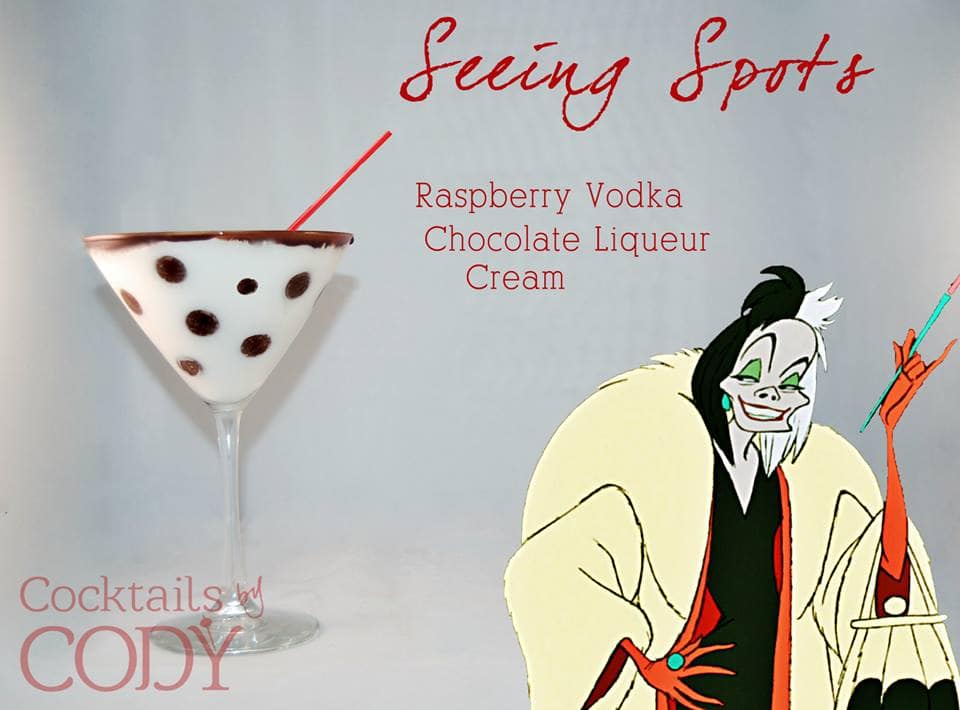 Do not worry, there were no animals harmed for making this cocktail. But kudos for the spots on the glass. That might be the biggest challenge in preparing this drink.
22. Gaston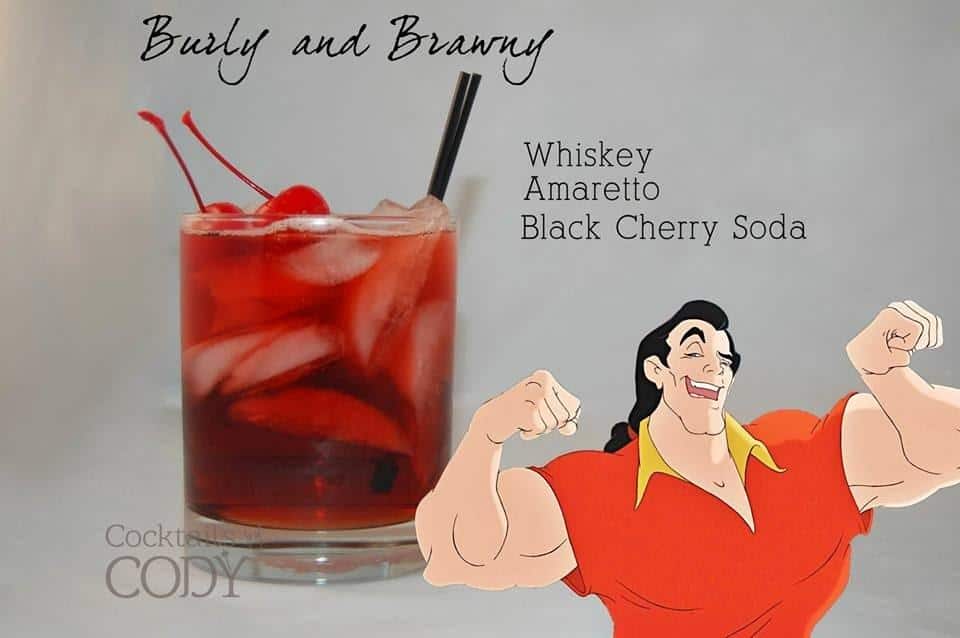 You can be sure you will sing a lot after drinking such a strong cocktail. The whiskey and amaretto will surely make you more confident in your abilities, and you will think you can conquer any beast. But stick to singing, that is a harmless activity.
23. Pocahontas
Becoming one with nature can mean a lot of different things. For example, it can mean you drink so much, and then pass out in the woods. Or sleep there. Now, one might say that is a great way to respect the wildlife princess, but who wants to wake up in the middle of nowhere?
24. Mulan And Mushu
These two were inseparable, and it is only logical that their drinks look like one another. You get a shot, and then you follow it up with a nice fancy cocktail in a martini glass.
25.  Princess Tiana
Do not worry, there is not a frog in the glass you have to kiss. Or drink God forbid. It is just a nice and cool looking green cocktail, which might be a bit sour on taste. But that is because of the ginger.
26. Jack Skellington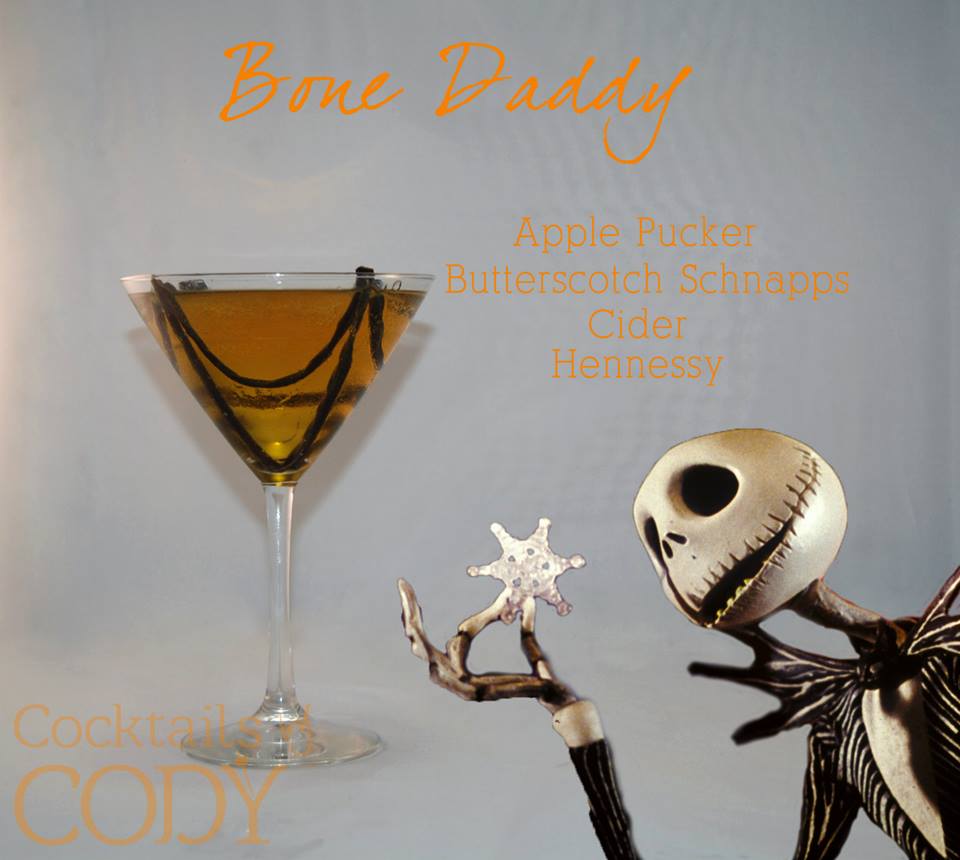 With Halloween just around the corner, this is the cocktail you just have to serve. After all, Jack was the Pumpkin King of Halloween town. Scary, creepy, and tasty in the same time. Now isn't that something you want on your Halloween table?
27. Rapunzel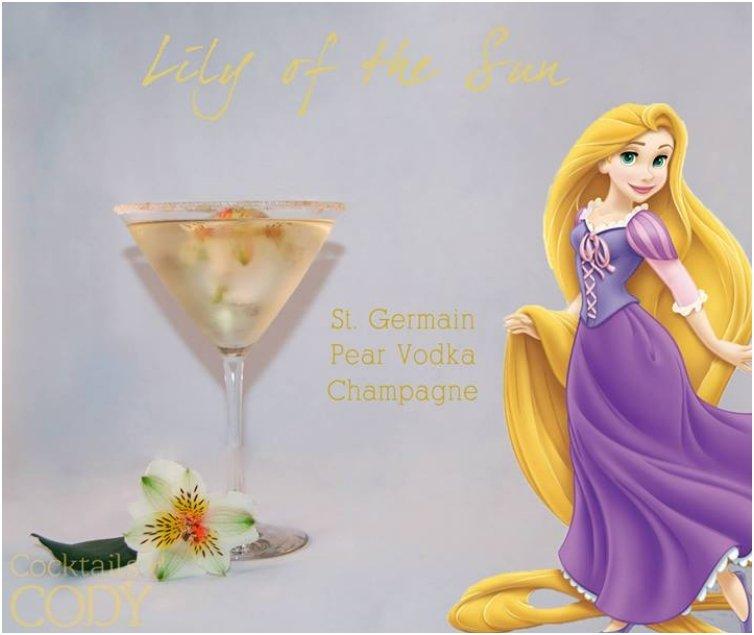 The drink might not make your hair grow thicker and longer, but it will definitely help you get drunk. Champagne and vodka is a scary combination and one that is definitely not a girly drink.
28. Mother Gothel
This is another cocktail that you can serve for your Halloween party. Mother Gothel is a scary villain but in a creepy way. However, she is still a witch, and witches are a staple for Halloween.
29. Princess Anna
Princess Anna is the cheerful princess, one that takes care for her sister. And one that is worried her sister might be going in the wrong direction. It is your job to bring her back to the fold.
30. Queen Elsa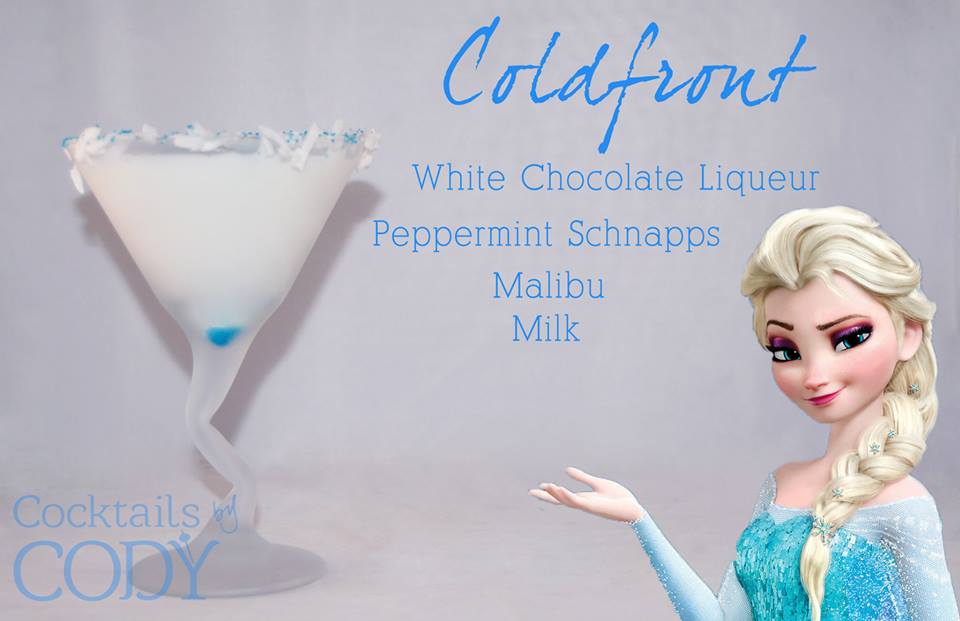 Let's finish off with one of the most popular characters in the world of Disney nowadays. Kids love Elsa, and you can say she is the Mickey Mouse of this generation. It is only fitting we finish off with a cocktail in her name
For generations Disney has been a family oriented company, creating memorable and inspirational motion pictures and characters that many generations grew up with.
And once we're all grown up, we must leave room for Disney to enter the hearts of our children. But, some grown-up still wants to experience the Disney magic, but there aren't many Disney themed parties for grown ups.
However, there are some Disney cocktails for grown-ups. Mixologist Cody Winfrey has created many tantalizing cocktails using many Disney characters for his inspiration.
The best part is that they are so easy, anyone can make them. So choose your favorite drink and prepare a Disney cocktail party that every adult would love.
Share this post with your friends by clicking on the sharing buttons below.