Rose Gold Hair Colour Trends 2020
Rose gold hair shade has been trending for quite some time now, and what you might not be knowing is that this trendy colour is not going to die out any time soon. It remains among the topmost fashionable hair shade trends for ladies in 2019! From Britney spears to Kiley Jenner, many hundreds of red-carpet regulars have been spotted with it. If you are here because you need to give it a shot, we can assure you that you have reached your destination. We have all rose gold colour variations you can choose from.
A beautiful blend of blonde, red, and pink colours create a fantastic mix of rose gold colour that is perfect for any skin colour and easy for anyone to wear. Whether you are looking to shade all your locks or just need to highlight some tresses-rose gold offers you all the versatility you need. Consider the following inspirations, and with the help of your colourist, you will rock your dreamy rose gold hair colour! Continue reading below for inspiration.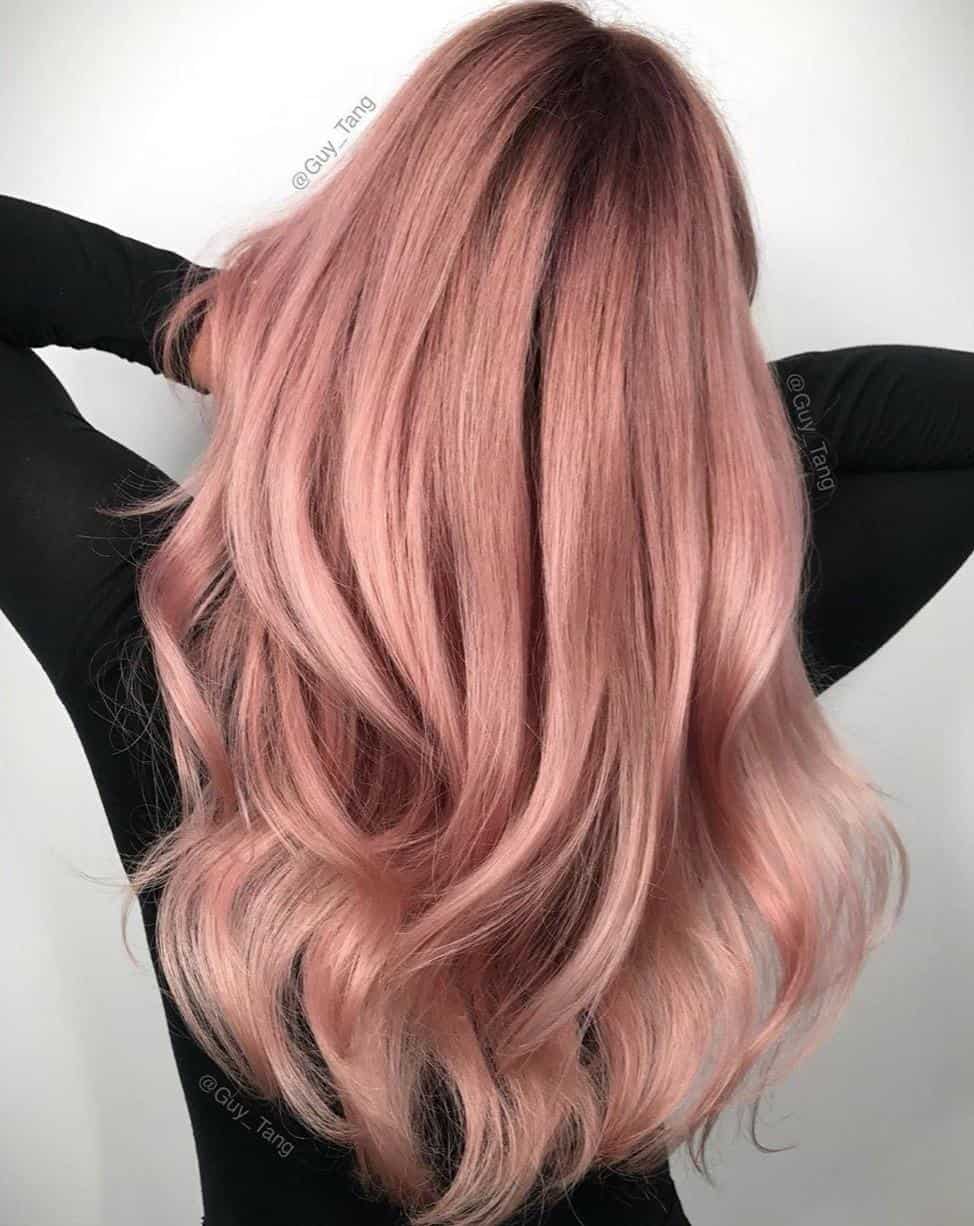 https://www.instagram.com/p/BzLtcwsl0z9/
1. Glossy Rose.
A fantastic thing about rose gold hair colour is that you can try several hues and tones of this shade. For instance, a darker pink complemented with brown hue gives you beautiful and glossy hair. You can also include more soft curls to your hairdo, and you will have a voluminous and dimensional hair that is all-around gorgeous.
2. Shades of Pink.
Well, you don't always have to choose rose gold tones to look fabulous. You can include a tone of pink to accentuate your hair and give it some fresh look. This energetic effect will enhance dimension to your locks and make the entire style beautiful with amazing vitality.
3. Rose Gold-Tone on Brunettes.
Well, it is without a doubt blondes look beautiful on rose gold hair colour, but then that doesn't imply that brunettes are worse of when they rock rose gold colour. Only that, for them, to have a vibrant look with rose gold, they should start by bleaching their dark hair to a lighter tone.
That is the main reason why ombre hair is considered the best option for brunettes that want to dive into a new look. This is an advantage because you don't have to bleach your dark hair, and that allows you to keep some of your natural colour at the crown.
https://www.instagram.com/p/BkBUmBnAmqn/
4. Rose Gold Lion Manes.
For you to rock this amazing rose gold colour, you need bravery of a lion. Big curls complement it with some crimp. It is a great hairstyle that highlights the pink of your locks and gives it a shiny and voluminous look.
5. Peachy Rose Gold.
Looking for ways to make your rose gold hair colour appear chic and seamless? Incorporate peachy tones and beach waves, ignoring grown out tips. Pair it with smokey eye makeup, and you will be ready to go out for that fancy night out!
6. Washed Out Rose Gold.
Are you feeling a bit brave, and you want to try out something bold? Well, this washed-out colour if the perfect pastel pink colour to choose for your hair. However, if you aren't prepared to commit to it, don't bother. This is because it involves a lot of bleaching of the entire hair, and when it comes to maintenance, you will need specific shampoos harmless to your colour and regular hair treatments. Are you ready for that? Then go for it.
Also Read – https://mamabee.com/hottest-medium-length-hairstyles-for-women-in-2020/
7. Rose Ombre Brown Hair.
This is yet another great choice for rose gold hair colour that brunettes can rock. It is a subtle style, and the rose gold colour blends perfectly with the brown hair, making it appear healthy and more natural-looking. It is an ideal look for ladies with short hair since that colour appears more natural and minimal.
Rose gold is one of the best ways to experiment if a certain colour will be suitable for naturally brown hair.
8. Rose Gold Balayage.
To be honest, you cannot go wrong with rose gold blonde hair as well as with balayage. As such, when you choose your regular balayage and include rose gold colour with tones of lilac, you will get the most amazing dimensional colour.