Cute Baby Girl Names are the topic. You're having a baby girl? Congratulations on your arrival. You're having trouble picking out cute baby girl names?
One of the most fun things of all about baby girls are the gorgeous and cute baby girl names to choose from. There are so many beauties, it's hard to narrow it to just one. So, for the cute bundle of joy that is headed your way, you need some cute baby girl names that you can pick and give to your child. Because cute baby girls deserve cute baby girl names, that's for sure.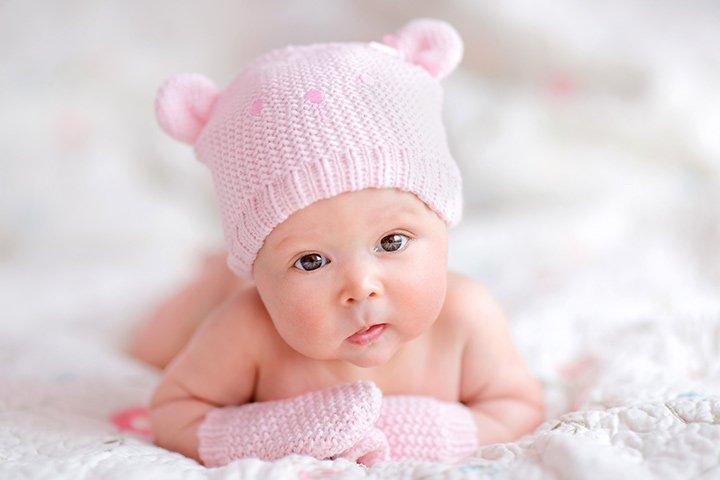 Cute baby girl names can be a challenge, but luckily for you we have some ideas about that. You know about picking cute baby girl names that are trendy, old fashioned and down right beautiful cute baby girl names.
Cute Baby Girl Names For You:
Agnes:
This once-popular saint's name, meaning 'pure', fell off the popularity charts in the 1970s, but has now made a comeback. It resurfaced after appearing in the Disney movie Despicable Me.
Amelia:
This Old German name, meaning 'exalted or noble' will never cease to be in the popularity list. The plus point is that your daughter will share her name with Amelia Earhart, the first female aviator to cross Atlantic Ocean solo.
Annabelle:
This sweet girl name was immortalized by Edgar Allen Poe in his poem of the same name. Annabelle means 'beautiful'. One example from the many cute baby girl names.
Beatrice:
Another classic pick that sounds as sweet as it did when it was coined. This name was a favorite with authors like Dante and Shakespeare. It means 'she who brings happiness'.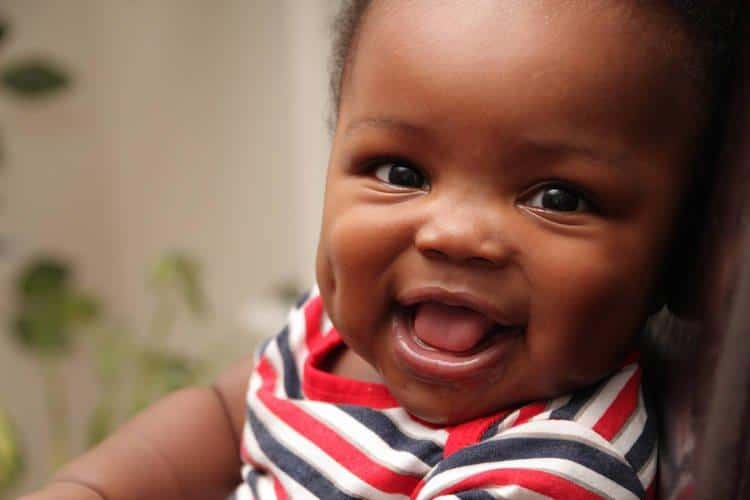 Birdie:
If you want a cute, bird-inspired name for your daughter, there's nothing better than Birdie. It means 'little bird'. One example from the many cute baby girl names.
Bella:
Most name nerds know that Bella means beautiful, whether it's in this red-hot standalone version or part of a name like Isabelle or Anabella.
Bonnie:
Here's another super cute name for girls. It got a huge push by Bonnie of Gone with the Wind. Bonnie means 'cheerful and beautiful'.
Calista:
The name is derived from the Greek name Calisto. Calisto was a huntress and a nymph, with whom Zeus fell in love. American actress Calista Flockhart is the famous namesake.
Charlotte:
Charlotte is a strong and classic name that rose to popularity after the Princess of Duchess used it for her daughter. It means 'free woman'.
Chloe:
This moniker is super popular in France. Historically, this name is linked to Greek goddess of agriculture and fertility Demeter.
Daisy:
Thanks to Downton Abbey and Disney, this name is becoming a favorite with modern parents. It has a pop culture association in Daisy Miller and Daisy Buchanan.
Daphne:
It may sound unusual but is super adorable. Its origin is in the Greek language, but people view it as a quintessential British name because of Daphne Moon, a character in Frasier. The name means 'bay tree' or 'laurel tree'.
Eleanor:
Eleanor is a variation of the name Helen and means 'shining light' or 'sun ray'. The 12th century British monarch gave this name girl-power kind of vibe. You can have Elena as the nickname.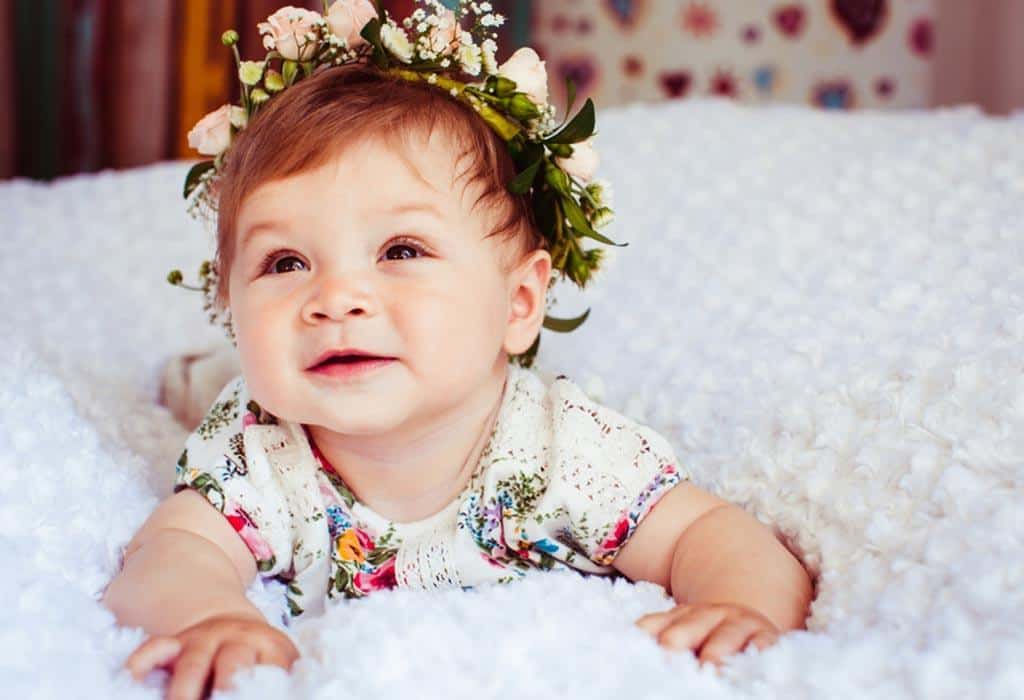 Elle:
The trend towards names beginning with 'el' has given rise to this super cute one. It entered the SSA List in 2015 at 398th spot. This French name means 'she' and it's one example from the many cute baby girl names.
Emily:
Emily may have declined in popularity, but it's still a well-loved name. It means 'striving' or 'eager'. This moniker has some literary credibility, with famous authors like Emily Bronte and Emily Dickinson.
Emma:
This sweet girl name, which was super popular in the 1880s, is currently enjoying a rebirth. In fact, it's one of the most popular names in the US. Emma means 'universal'.
Fiona:
This Scottish moniker has been rising in popularity after it made its appearance in the Shrek series. The meaning of Fiona is 'white', 'fair'.
Gisela:
We must say that it's the prettiest of all the names in the list. If you want to make it catchier, you can change it to Gisele. Gisela means 'pledge' and it's one example from the many cute baby girl names.
Harper:
Harper was not even one of the top 100 names until 2011. But in 2014, it shot up several places to reach the 11th spot. Harper has a straightforward meaning, 'harp player'.
Helen:
Thanks to the whole Trojan War story, Helen has always been synonymous with beauty, as the "face that launched a thousand ships." The name itself means "bright and shining one."
Ida:
Short and sweet Ida could be a successor to the super popular Ada or Ava. In fact, a century ago, Ida was considered a name as sweet as apple. Its popularity was largely because of Tennyson's poem, "Princess Ida". This German name means 'industrious one'.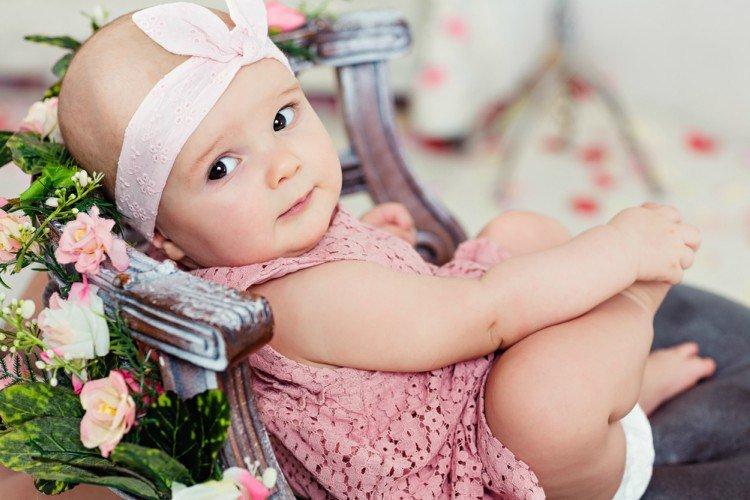 Ingrid:
This Swedish name means fair and beautiful. Its biggest claim to fame is legendary actress Ingrid Bergman.
Jasmine:
This beautiful and fresh smelling flower is known for its enchanting fragrance. It is the name of the beautiful Princess Jasmine, from the classic Aladdin.
Lillian:
Lillian may not be as popular as its cousin Lily, but it scores big in the cuteness quotient. It has its namesake in one of the most famous movie actors of our time Lillian Gish.
Lily:
This beautiful and big flowering plant with striking colors and sturdy petals has a name that many parents love. This century-old floral moniker has a lovely sound and a cool elegance. And it's a favorite with celebs as well, including Johnny Depp, Kate Beckinsale and Fred Savage.
Madeline:
This moniker, with a lovely ring and soft, delicate image, comes with a cute nickname option, Maddy. Madeline means 'woman from Magdala' and it's one example from the many cute baby girl names.
Mei:
Mei is a short and cute Chinese name, meaning 'beautiful'. Not just Chinese, this rhythmic name is familiar in several cultures, including American.
Mia:
This appealing Scandinavian short form of Maria is enjoying a meteoric rise up the list. It is currently sitting at the 10th spot and will go up further.
Mila:
The word Mila is of Greek origin and means 'pleasant' or 'friendly'. It is also a word from the African language Swahili, and means 'tradition'. A famous Hollywood actress with this name is Mila Kunis.
Natalia:
Natalia is a beautiful Russian name meaning 'born in Christmas'. But that doesn't mean you can use this name only for a winter baby.
Olive:
Olive may have been overshadowed by Olivia, but it has a cute appeal of its own. It entered the top 1000 name list in 2007, and has climbed several spots since then. One example from the many cute baby girl names.
Pearl:
There was a time Pearl was one of the top 25 names. But it went on a long slide thereafter, showing no signs of comeback. The name reentered the top 1000 name list in 2010.
Penelope:
This classic Greek name was the name of Odysseus' wife in the epic The Odyssey. Of late, it has found favor with several celebrities, including Anna Chlumsky, Tina Fey and Kourtney Kardashian.
Rose:
This flower or its name needs no special mention. It also has a religious reference and remains one of the most commonly used names for girls.
Savannah:
Savannah is a cute and sunny name, meaning 'grassy plain'. Call out this name with slow emphasis on the second syllable to make it sound like a typical southerner name.
Selena:
Selena is smooth, adorable, sensual and rhythmic. A girl with this moniker is sure to get attention wherever she goes. The meaning of Selena is 'moon goddess'.
Taylor:
This name first appeared in the charts of baby girl name list in 1979, but began booming in popularity in the 90s. It's an English occupational name, meaning 'tailor'.
Violet:
This name is popular as both color and gem name. Its variation Viola sounds equally beautiful and cute. It's one example from the many cute baby girl names.
Willow:
This moniker brings to mind a girl who looks shy but is strong, powerful and always in charge deep down inside, just like the willow tree.
Yazmin:
Jasmine is a cute name, but Yazmin is exotic. It's tied with British pop singer Yazmin "Yazz" Evans.
Zinnia:
This is a lesser-known flower and can be a very unique name for your baby girl. Zinnia is a beautiful, multi-colored small flower that adds vibrancy to any garden, during spring.