After you've done all your Easter eggs decorations, you are probably left with a nice pile of egg cartons. They are an excellent fire starter if you have a fireplace at home, but otherwise you just might get rid of them and that would be a shame.
There are many more uses for egg cartons than just for storing your eggs. With a bit f effort they can be transformed into some lovely art and decor pieces you might never thought possible. They will be a real time and money savers if you're planning to put out some extra Easter decorations this year.
Before you trow those egg cartons away, take a look at our list. With these tutorials you will turn trash into treasure and enjoy a more colorful Easter with your family.
3D Egg Carton Flower Art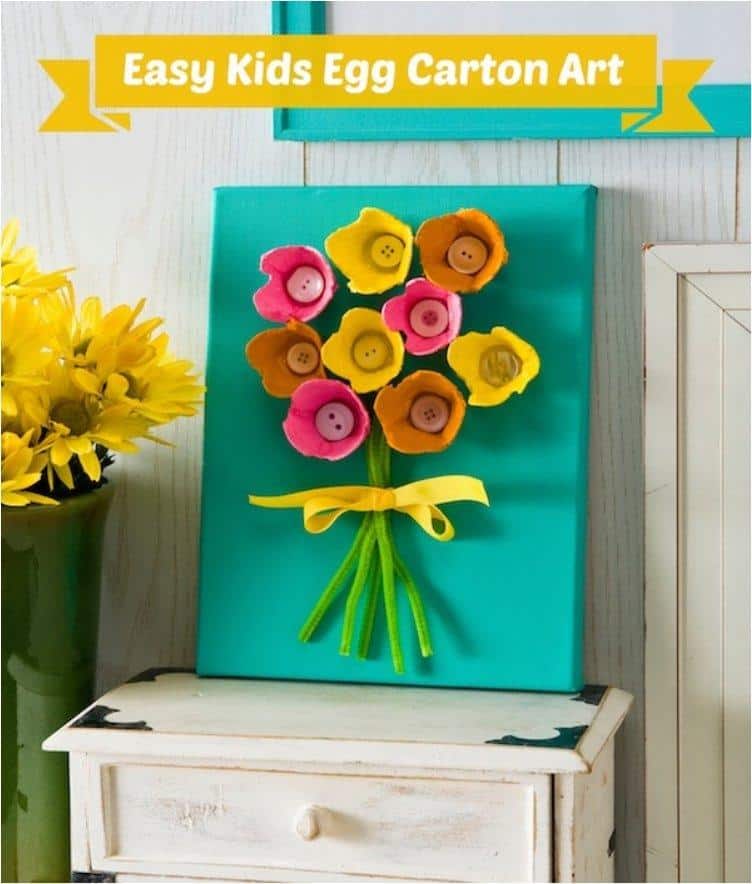 Tutorial via modpodgerocksblog.com
Painted And Goodie Filled Egg Cartons
Tutorial via designmom.com
Storage Solution For Tiny Objects
Tutorial via disdressed.blogspot.com
Colorful Jellyfish
Tutorial via craftsbyamanda.com
Easy Easter Basket
Tutorial via krokotak.com
Easter Checkers
Tutorial via tonyastaab.com
Great Packaging For Giving Half A Dozen Cupcakes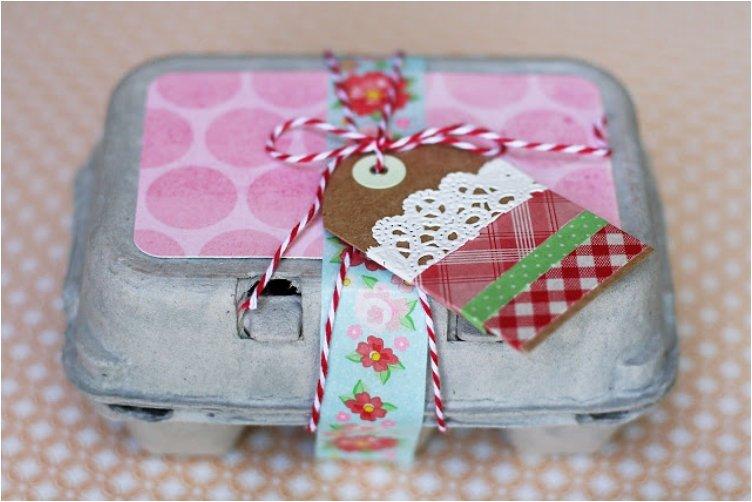 Tutorial via eighteen25.blogspot.ca
Ring Holder Made From A Recycled Egg Carton
Tutorial via merrimentdesign.com
Egg Carton Rooster
Tutorial via icreativeideas.com
Egg Carton Floral Fairy Hair Wreath
Tutorial via momto2poshlildivas.com
Sweet Springtime Baskets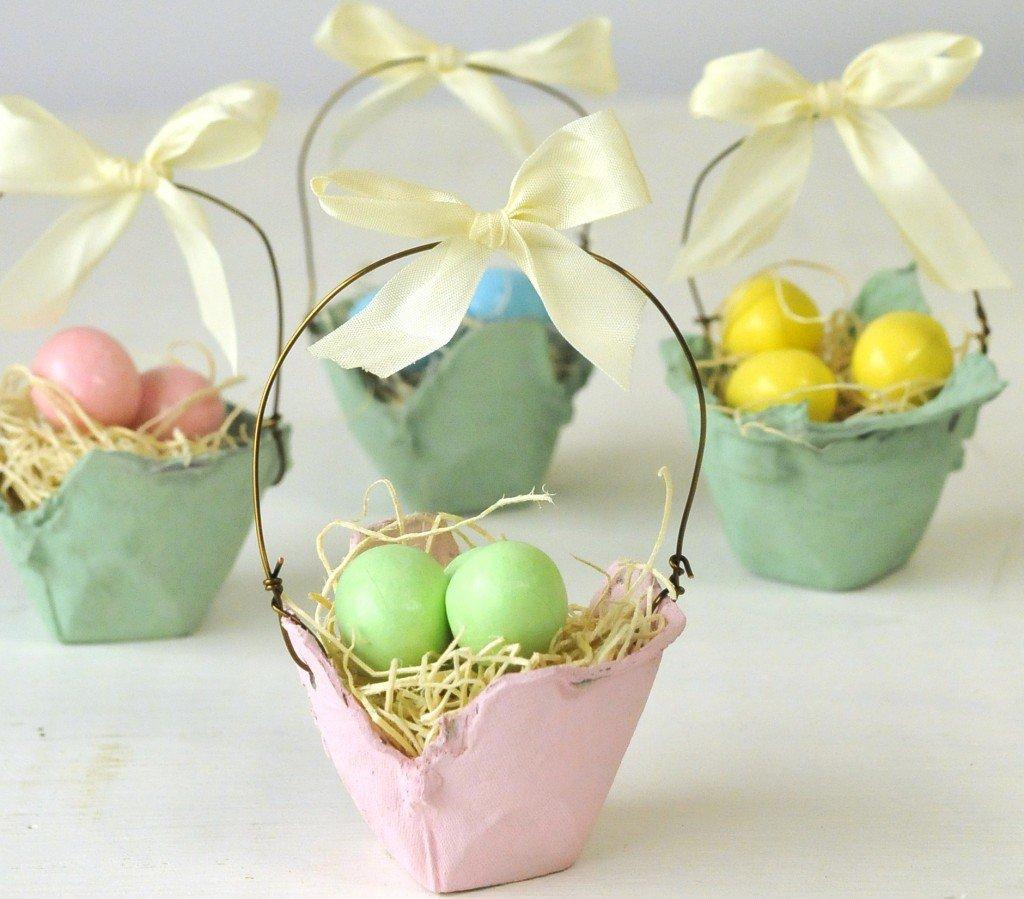 Tutorial via stampington.com
Deviled Eggs Holder Or Serving Plate
Tutorial via udisglutenfree.com
Egg Carton Bouquet
Tutorial via intimateweddings.com
Egg Carton Bird Feeder
Tutorial via thecreativecubby.blogspot.com
Egg Carton Hen Cups
Tutorial via krokotak.com
Egg Carton Sewing Box
Tutorial via trulymyrtle.com
Chick and Bunny Egg Carton Egg Holders
Tutorial via momtastic.com
Egg Carton Flower Carland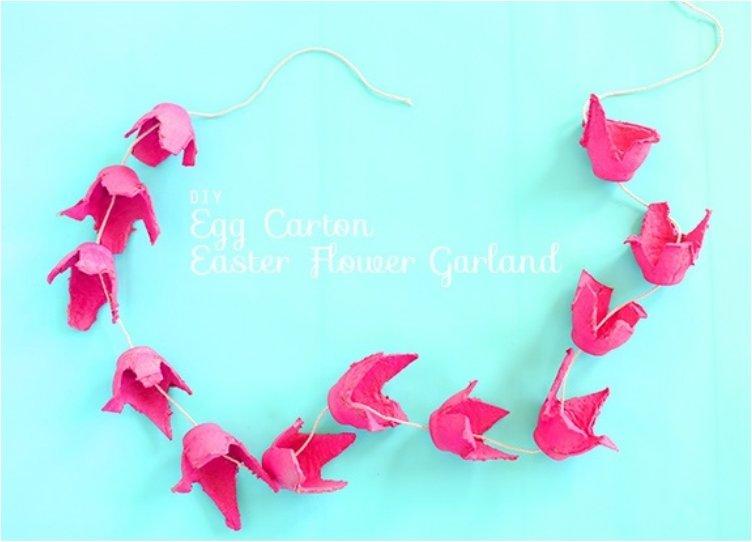 Tutorial via sayyes.com
Dressed Up Egg Carton
Tutorial via voneinspired.com
Egg Carton Bunny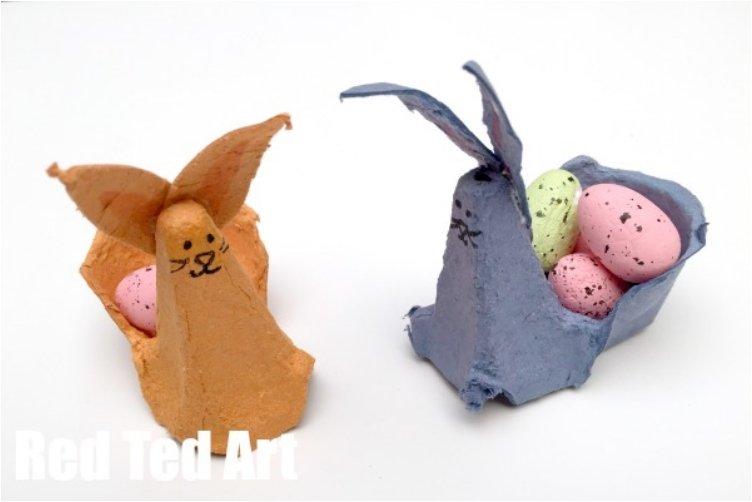 Tutorial via redtedart.com
Egg Carton Roses

Tutorial via usefuldiy.com or youtube.com
Egg Carton Animals

Tutorial via everydaydishes.com
You will have lots of family fun and these will teach your children another lesson in recycling.