It's time to learn how to make corned beef.
The idea came from this meal I ate. Over the weekend, we were in a strange restaurant. By we, I mean my husband and me. The kids were at my mother's house.
I wanted to eat something big and unique. The waiter was so pleasant and told me that today's specialty is corned beef. It was my first time to hear something named like that.
Because it was a specialty, I decided to try it out. The food was delicious, and the whole environment was pleasant.
The food came fast. It was perfect because we were pretty hungry.
It didn't look so good, though. But when I took the first bite, it was like a heaven.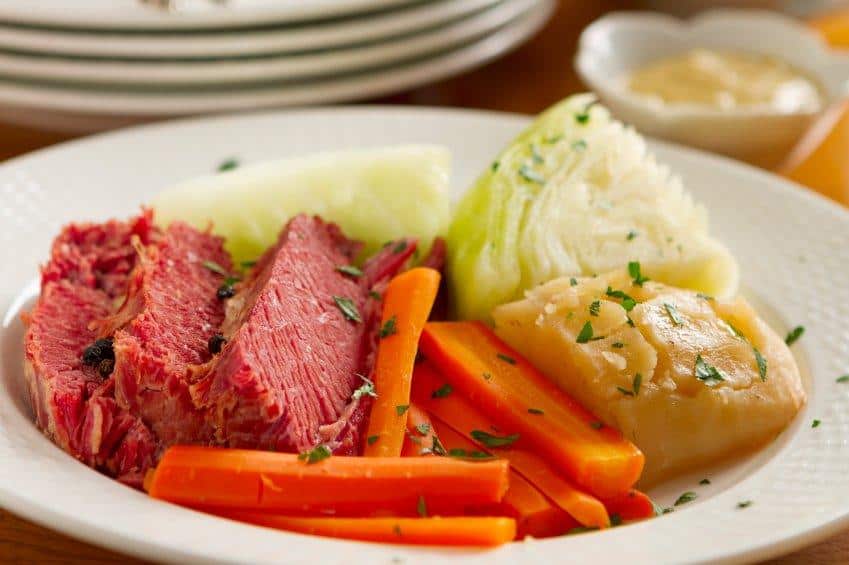 I asked the waiter for the cook to come to ask him how he prepared this meal, but like any other professional, he couldn't tell.
The only thing the chef said was that this is his mother's recipe.
Man, these old recipes are always tastier.
This made me unveil the Sherlock Holms in me and try to find how to make corned beef.
What I found is something similar, but not the same taste. It's close, though.
Here is what you need to make corned beef and cabbage:
Ingredients:
One Onion (cut into wedges)
Four Potatoes (Peeled & Quartered)
One Pound Carrots (Cut into Large Pieces)
Three Cups Water
Three Cloves garlic (minced one bay leaf)
Two tablespoons sugar
Two tablespoons Apple Cider Vinegar
½ teaspoon ground black pepper
One corned beef brisket (3 pounds) cut in half
One small head cabbage (cut into wedges)
Instructions:
Place the carrots, potatoes, and onion in a 5-quart slow cooker.
Combine the garlic, bay leaf, vinegar, sugar, water, and contents of spice packet in a small bowl
Pour over the veggies
Top the mixture with cabbage and brisket
Cover the slow cooker and cook on Low until the meat and vegetables become tender (up to 9 hours)
Remove the bay leaf before you serve it
From what I heard, this is a traditional Irish dish. It's so delicious.
Here is a video of the whole process:
Don't forget to share this with all of your friends.
READ NEXT: The Best BBQ Bacon Meatballs Recipe EVER!
Source: TipHero