We all have it. The sweet tooth that always seeks for sweets. I learned how to control it and sometimes it knows to provoke me by begging for sweets.
I was a big cake eater before I became a nutritionist. Not only cakes, all kinds of sweets. I found myself spending money on sweets more than I spend on fruits and vegetables.
I lived in a world where I thought eating sugary foods couldn't touch me. The issues I had back then made me start controlling myself. That was one of the reasons why I am what I am right now.
The struggle was real. I made it through. But that sweet tooth is still here. I usually control it with some fruit or something. I can't let it gain control over me again.
Sometimes I make a healthy cake. It's more about my kids and husband. I will eat a piece of it, but just to see if the recipe is good or not.
Either way, I'm not so much into sweets anymore.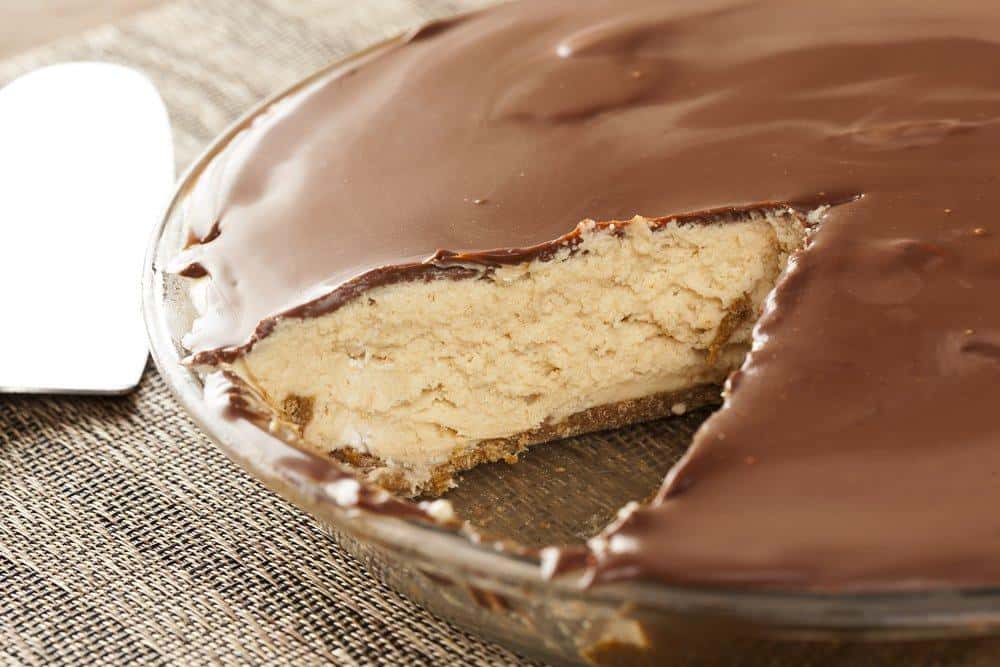 Going through my old recipes book, I found a chocolate cake recipe. I thought about making it, but then I said to myself: why not making a healthy version of this?
If you are following me, you know how much I love to search through the Internet. That's how I found this Choc-Peanut Butter Protein Pie.
It looks like the old sugar-full chocolate cake. I made it yesterday and my family loved it.
I'm trying a different diet at the moment and I couldn't risk damaging it with this healthy cake.
But my kids and husband gave A+ grade for it so I suggest you to trust them.
Here is what you need for the crust:
     ½ cashews
     ½ cup walnuts
     1 tbsp. honey
     1 tsp. vanilla extract
     8 dates (pitted)
     2 tbs. cacao powder
Here is what you need for the filling
     ½ cup of natural peanut butter
     2 scoops of Whey Protein Isolate (sub: powdered peanut butter)
     ½ cup Cottage Cheese
     ½ cup natural yogurt
     2 tbs. Unsweetened almond milk
     1 tsp. coconut oil
     2 tbs. clean maple syrup
     1 tsp. vanilla extract
Here is what you need for the Chocolate topping
     2 tbs. coconut oil, melted
     1 tbs. maple syrup (or raw honey)
     2 tbs. raw cacao powder
     1 tsp. vanilla
Here are the directions:
     Combine all crust ingredients together in a food processor. Process them until they form a crumble
     Place this mixture into an 8-inch pan. Mold the mixture to the bottom of the pan. By this time you have formed a crust
     Blend the cottage cheese, peanut butter and natural yoghurt together. Add in the remaining filling ingredients
     The chocolate topping is made by combining all the ingredients together
     Pour the filling mixture into the crust. Smooth it down and pour over the chocolate topping.
     Freeze it for 1 hour
     After it's done, take it out of the freezer, remove the pan and serve.
It looks delicious. I bet it tastes like that, too. You will tell me about it in the comments section below.
I really enjoy reading your opinions. They make me better.
If you have questions about what diet I'm on, wait until I see if it works. I will share it then.
Do you think that This Super Healthy Choc-Peanut Butter Protein Pie deserves to be shared with your friends?
Source: Kayla Itsines