Cardi B is officially entering the movie business. The famous rapper is now an actress as well. Her first movie debut was alongside Jennifer Lopez and Constance Wu in "Hustlers". And, now the "Bodak Yellow" singer landed her next role. Not any role! Cardi B is joining the "Fast & Furious" family. One of the stars of the film, Vin Diesel, announced the news with Cardi on Instagram.
The initial release for Fast & Furious 9 is set on May 21, 2020. Until now, we know that Vin Diesel, John Cena, Michelle Rodriguez, Tyrese Gibson, and Charlize Theron are part of the cast.
First, Is Keanu part of Fast & Furious 9?
First, rumors started circulating that Keanu Reeves might be appearing in the Fast & Furious 9.
Looper shared that Chris Morgan, the co-writer of the franchise, revealed that he has spoken with Keanu Reeves about joining the film series in an upcoming entry – presumably Fast & Furious 9.
"I sat down with him and we're talking about [it]. I wanted him to be in the Fast universe for a very long time. […] The hardest thing is always time and competing schedules and then designing the right thing together. My fervent desire is to bring him into this franchise for sure," Morgan teased.
Nothing is sure and fans can only hope. However, the news about Cardi B joining the cast are rock solid.
Cardi B is definitely joining the cast!
"Day 86 here on the set of 'Fast 9.'" Diesel says in a selfie video with Cardi sitting right beside him. "I know I'm exhausted. We all gave every single thing we could for this movie. Put it all on the table. Put it all out there," Diesel teases.
https://www.instagram.com/p/B37fP3wl9_y/
"I'm tired!" Cardi says. "I can't wait. I ain't gonna front, this is going to be the best one." After this Diesel giggles.
The post caught the attention of several celebrities including Meadow Walker, the daughter of late "Fast & Furious" star Paul Walker.
"Yes!!!!!!!!" Meadow commented in support.
So, the question left to answer is – what's Cardi B role in the movie?
"Entertainment Tonight" reported that Cardi's role will be a small one. But, the exact role is still unclear, and we just have to wait to find out.
Cardi B also had a small role in "Hustlers". She played a stripper named Diamond. Apparently she had a positive experience because she revealed she is inspired to keep acting.
"Yes, I am [going to keep acting]," Cardi said on "Ellen" earlier this month. "And I am going to film for a movie this month," she teased.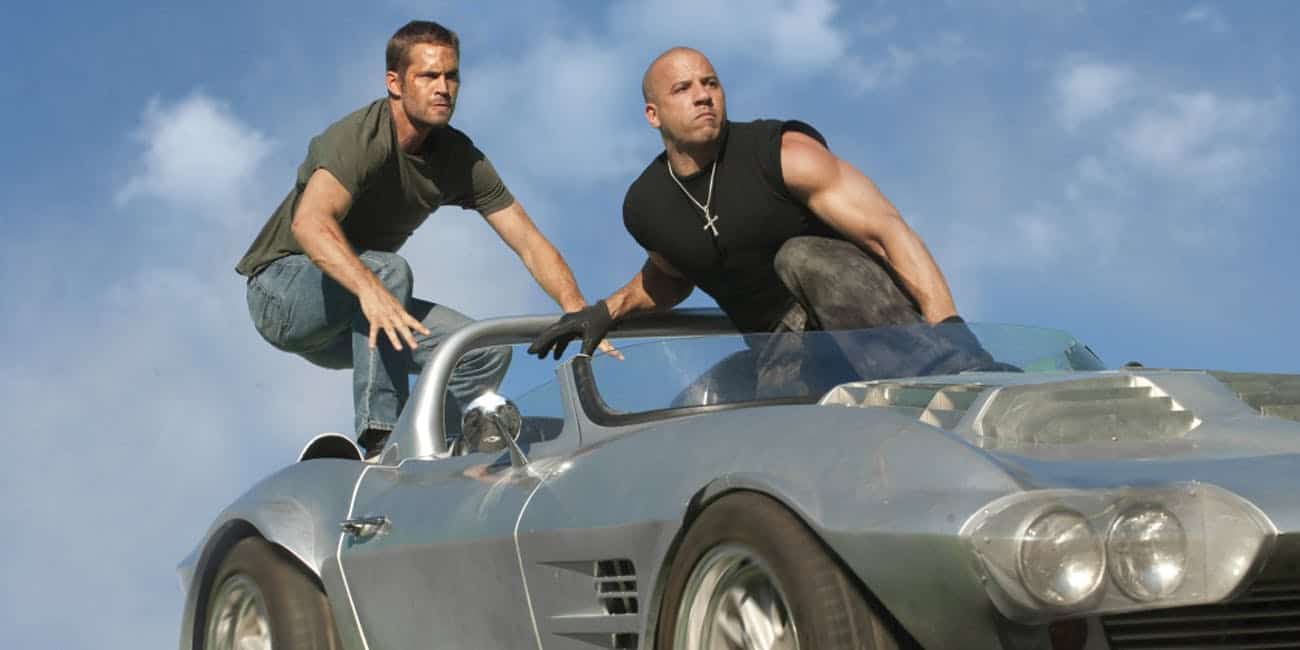 Whoever joins the cast, we know the movie is going to be a bad-ass action like all the others before and we can't wait to see what's in store for us.
It's incredible to think that the first Fast&Furious movie was released in 2001! That's almost two decades ago. However, fans are still loyal.
The last Fast&Furious movie "The Fate of The Furious" was released in 2017 and grossed 1.239 billion dollars worldwide.