Oh, broccoli.
Kids hate them. The grown ups love them!
It was tough to make my kids eat broccoli. That was a fight.
I made up tons of recipes to make them love broccoli, but I couldn't succeed.
Broccoli is extremely healthy. They "hide" huge benefits for your overall health.
See?
You must make your kids eat broccoli. They will be thankful later.
Try different approaches. Something must work for them.
What worked for me?
Salads.
It is a funny story actually. They came back from school and I "fired" them up about a healthy and delicious salad I made for them.
I promised them a weekend getaway if they eat at least 1 portion of it.
They tried it and since then they can't sit without broccoli.
After that, I tried all of the meals they didn't eat. They loved them!
Keep pushing. You have to make your kids replace unhealthy food with broccoli.
Here we go:
Healthy Broccoli Salad With Cashew Curry Dressing
Recipe via Food Faith Fitness
Low Carb Broccoli Salad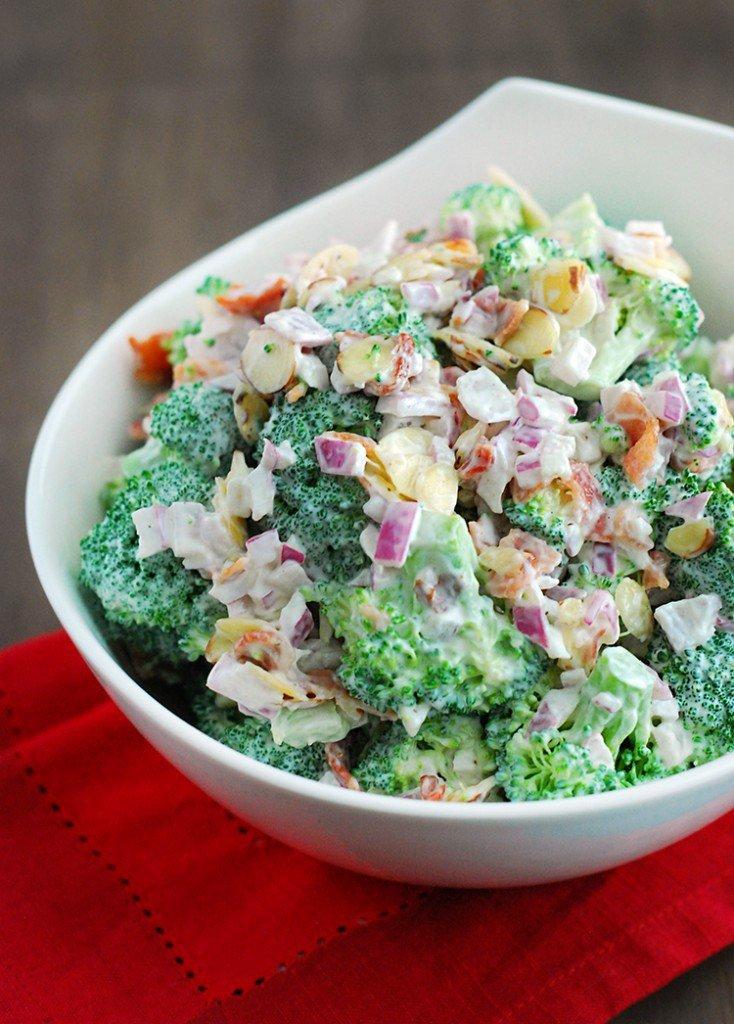 Recipe via The Low-Carb Diet
Broccoli Cauliflower Salad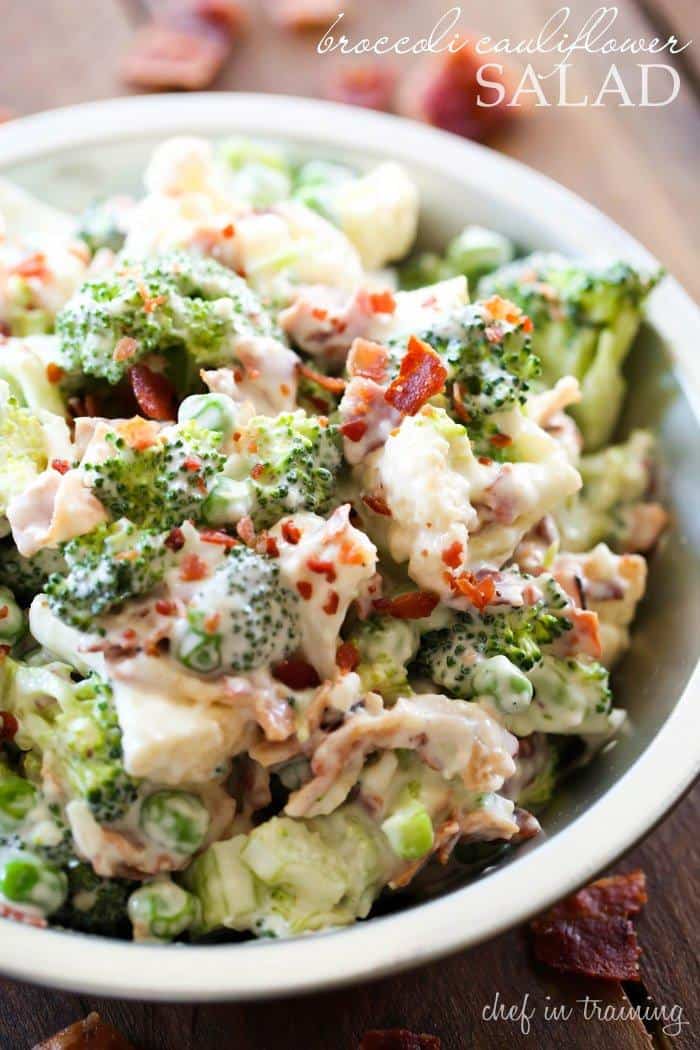 Recipe via Chef In Training
Broccoli Apple Salad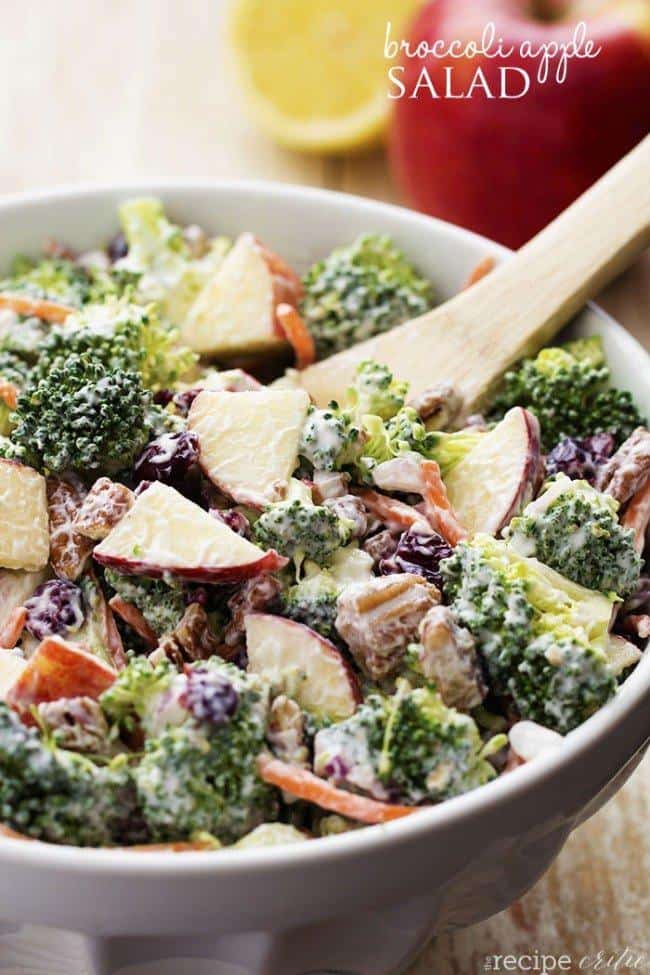 Recipe via The Recipe Critic
Asian Broccoli Salad With Peanut Sauce
Recipe via Gimme Some Oven
Skinny Broccoli Salad
Recipe via Skinny Mom
Broccoli Salad with Bacon Raisings and Cheddar Cheese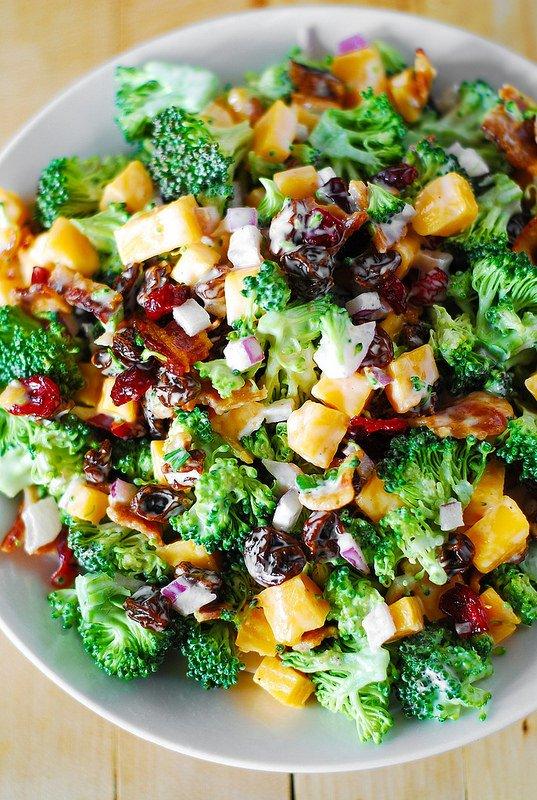 Recipe via Julia's Album
Broccoli Cauliflower Carrot Salad with Greek Yogurt Honey Dressing

Recipe via Jeanette's Healthy Living
Fresh Broccoli Salad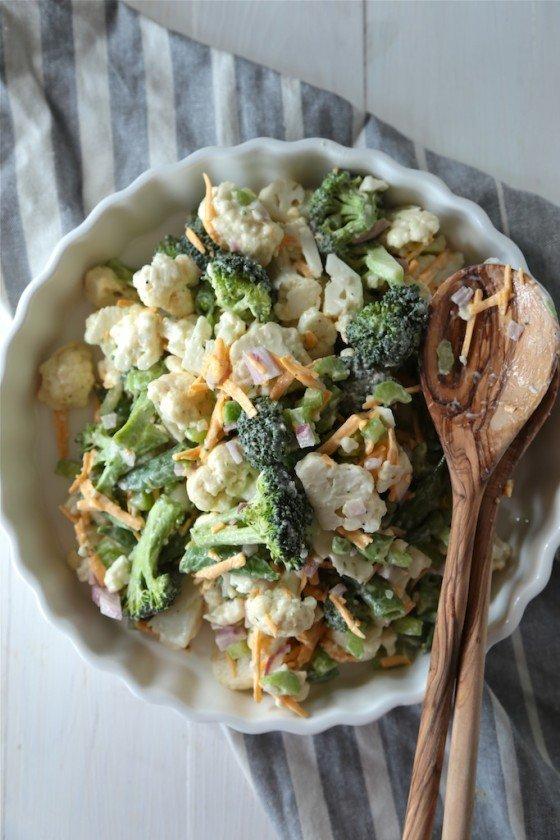 Recipe via Country Cleaver
Festive Broccoli Cauliflower Salad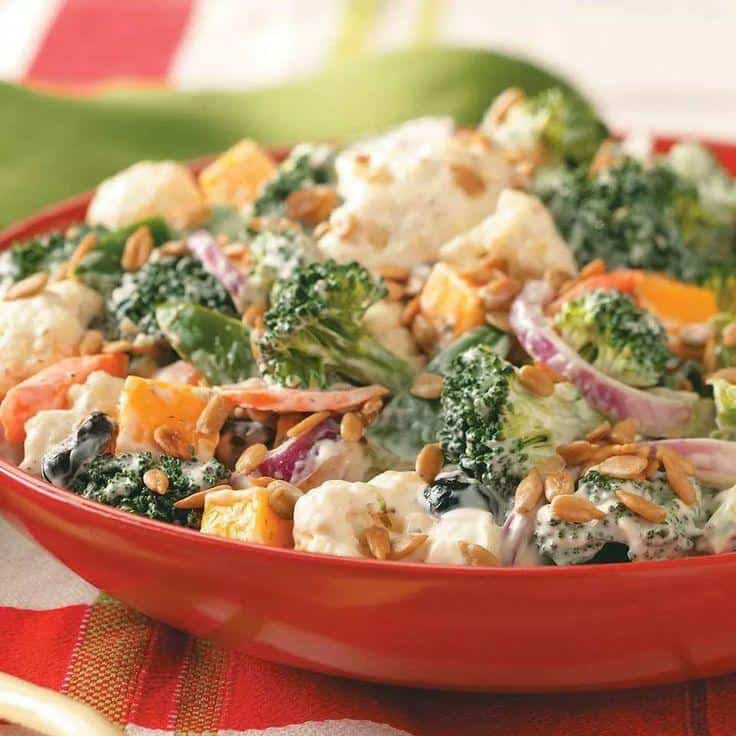 Recipe via Taste of Home
Broccoli Raisin Salad
Recipe via Eating Bird Food
Now, let's make two or three of these and make your kids try at least one.
Promise a special reward for the achievement.
They won't resist the taste!
Make sure your friends know about these salad recipes.
Sharing is caring!