The highly anticipated Joaquin Phoenix-starrer is now in theaters and it seems like is rubbing shoulders with Venom's 2018 global debut. Projections were set a lot lower, but now everyone is talking about how the Todd Phillips-directed origins story has a shot at overtaking Venom's record last year.
With a $32.7M Friday, the cume through three days is $57.2M in 73 markets. This made the possibility of the offshore weekend bow of $110M+ very likable. If that turns out to be the case, Village Roadshow's Joker could hit $200M+ in the global opening.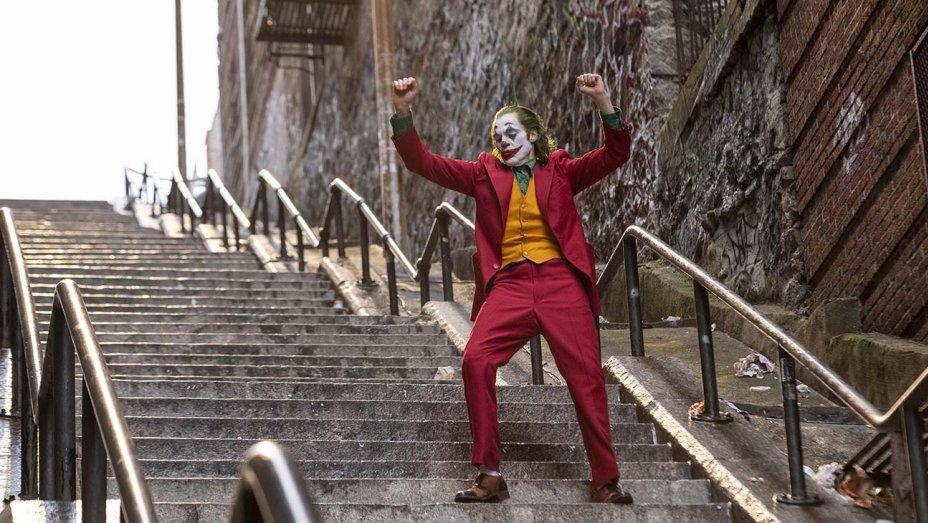 Last year Venom set the record, topping the October record for preview earnings by making an estimated $80 million in its opening weekend. After which, Venom raked in $125.2 million overseas, setting yet another October opening record with $205 million worldwide.
The Joker is following a similar fate. However, Marvel films tend to have stronger openings than the darker DC Comics titles. And while "Venom" was PG-13, "Joker" is rated R and only 12 R-rated movies have ever opened to more than $80 million. It would be quite a success and a "history-beeing-made" moment for Joker if these estimates hold the ground.
Among the highest-grossing, R rated movies, you can find Deadpool (first and second movie), It, The Matrix Reloaded, Logan, and Fifty Shades Of Grey.
The final numbers depend on how the movie is going to perform overseas this weekend. Still, Warner Bros have a lot to celebrate. Will Joker dethrone 'Venom's October Box Office Record? We'll find out soon.
Oscar prospects for 'Joker'?
In the meantime, Oscar bells are ringing. People are starting to whisper whether Joker is going to take all the awards. Todd Phillips' comic book origin story "Joker" already earned the Golden Lion a few weeks ago at its Venice Film Festival premiere. But, unfortunately, although the audience loves it, the critics are not so convinced.
According to Glenn Whipp, published in the Los Angeles Times, Joker is just a pale copy of the Martin Scorsese movies. "And now we have the arrival of "Joker," a movie that self-consciously imitates the style of that 1976 Martin Scorsese classic … when it's not ripping off elements of Scorsese's "The King of Comedy," the author writes.
Peter Bradshaw wrote a review for The Guardian, titling it "the most disappointing film of the year".  Bradshaw says "the film loses your interest, with tedious and forced material about Joker's supposed triggering of an anti-capitalist, anti-rich movement with protesters dressing as clowns. Joker's own criminal and serial-killer career bafflingly fizzle."
For now, we know that Joker is going strong at the Box Office, surpassing the expectations. It has a 70% rating from Rotten Tomatoes. It also scored an amazing 9.1/10 on IMDb.
The audience appears to love it. Most reviews read: "Well you should watch Joker – A jaw-dropping, astonishing, mind-blowing movie… And a movie that will certainly force you to think about such conditions."
If you haven't watched it, nows the chance to hop on the train and tell us what you think.