Recently, I've talked a lot about reasons to visit Colorado and why it is a fantastic state for vacation.
By the way, it is a superb state for travel and visits, and you can quickly book American airlines flight if you want to get in Colorado. Consider booking your next flight from Faremart.com. A robust platform specially designed to ease your air travel with its satisfactory flight booking services.  
However, like all states, it also has some not-so-safe places. This time, I'm going to talk about cities that are not so safe for both locals and visitors. I'm not trying to freak you out with this article, but it is only a warning in advance if you're living or traveling to the cities that I'm about to mention in this article.
It is not like you cannot visit the cities that I'm about to mention. Having said that, you cannot afford to let your guards down when traveling to these areas. If you're aware, you will be just fine, and you will drastically reduce your risk of experiencing a crime while visiting these cities.
10 Cities in Colorado that are not so safe
You may feel secure in Colorado after visiting the peaceful area of the state and then move to the other one with the same assumption. However, that assumption can be dangerous at times. After completing this section of this article, you will not commit that mistake again. We've collected data from the official FBI website of the USA, and it is all derived from 2017 data, as the full report of 2018 is yet to be public.
Without further ado, let's check out the ten not-so-safe cities in Colorado:
1. Glendale
Glendale is facing an issue of an increment in the crime rate. As of 2017 final report of FBI, the violent crime rate was shocking. Its population is only around 5,350, and the residers are 1 in 116 times likely to go through violent crime and 1 in 6.9 possibilities of experiencing a property crime.
If you're traveling to Glendale, you must be conscious of what is going on around your surrounding.  
2. Sheridan
Sheridan is situated 8 miles away from Denver, which is also one of the most dangerous cities in Colorado.
The violent crime rate has declined by quite a lot, but it still is dangerous for residents and travelers. There is 1 in 11 chance of experiencing a property crime, while violent crime is 704 per 100k people.
Image Source: The Denver Post
3. Pueblo
Pueblo has a slight over 100,000 population, and it is 110 miles away from Denver. It has 1,052 violent crimes per 100k and 6,167 property crimes per 100k people. These numbers are higher in comparison to other cities, but the good news is that these rates are gradually declining.
As of now, people call this city, the city of excellence, but it has only been excelling in crimes. With that said, Pueblo is a reasonably big city as well, so you can expect one part of the city to be safer than the other.
4. Lakewood
You can reach Lakewood by going seven miles west of Denver. It is one of the most populated cities in Denver with over 155,000 people living in this city.
The property crime is not that common in this city in comparison to other towns with around 4850 property-related crimes per 100k people. A resident of this city has under 1 in 20 chance of facing some sorts of property related crimes.
However, the sad fact is that the rate is going up, instead of declining.
5. Alamosa
Alamosa is a tiny town in Colorado, containing a population of just over 10,000 residents. Even if there are only 50 violent crimes per day, it is still a lot for a city, which has only over 10,000 residents living in the area.
For a resident of Alamosa, they have 1 in 13.9 possibilities of experiencing a property-related crime.
6. Grand Junction
Grand Junction is on the western side of Colorado, and this city is among the dangerous places foreside. The people know Grand Junction as "Colorado's Wine Country," but it has also been able to get another name, and, i.e., a crime country.
The residents here have around 4% chance of facing some kinds of property related crimes every year. In case of violent crimes, its number is about 578 per 100k instances, which is not that high in comparison to other cities on this list.
The crime rate is neither in declining trend nor on an increasing trend here. Hopefully, we can see a declining trend in both violent and property crimes.
7. Federal Heights
The image above portrays the beautiful side of the city. It is a lovely place, but the crime rate here is the major issue. Unfortunately, the high crime rate has destroyed the reputation of this place. The population of Federal Heights has increased recently, along with the crime rate.
As of now, property crime increased by 20% when this report was out, and the number was 4,285 crimes per 100,000 instances. The violent crime in this city is 1 in 216, which is also at a higher side.
8. Denver
Denver is a beautiful city with lots of mountains and natural beauty. There are plenty of superb areas to hike. Its population is on a higher side in comparison to others with over 706,000 residents.
One of the negative sides of this city is its crime rate, which makes it a dangerous city to reside. Currently, there is 675 violent crime in 100,000 instances, and its property-related crime stands at 3,667 in 100,000. Despite all the atrocities happening around here, Denver is still a city that many Americans want to reside.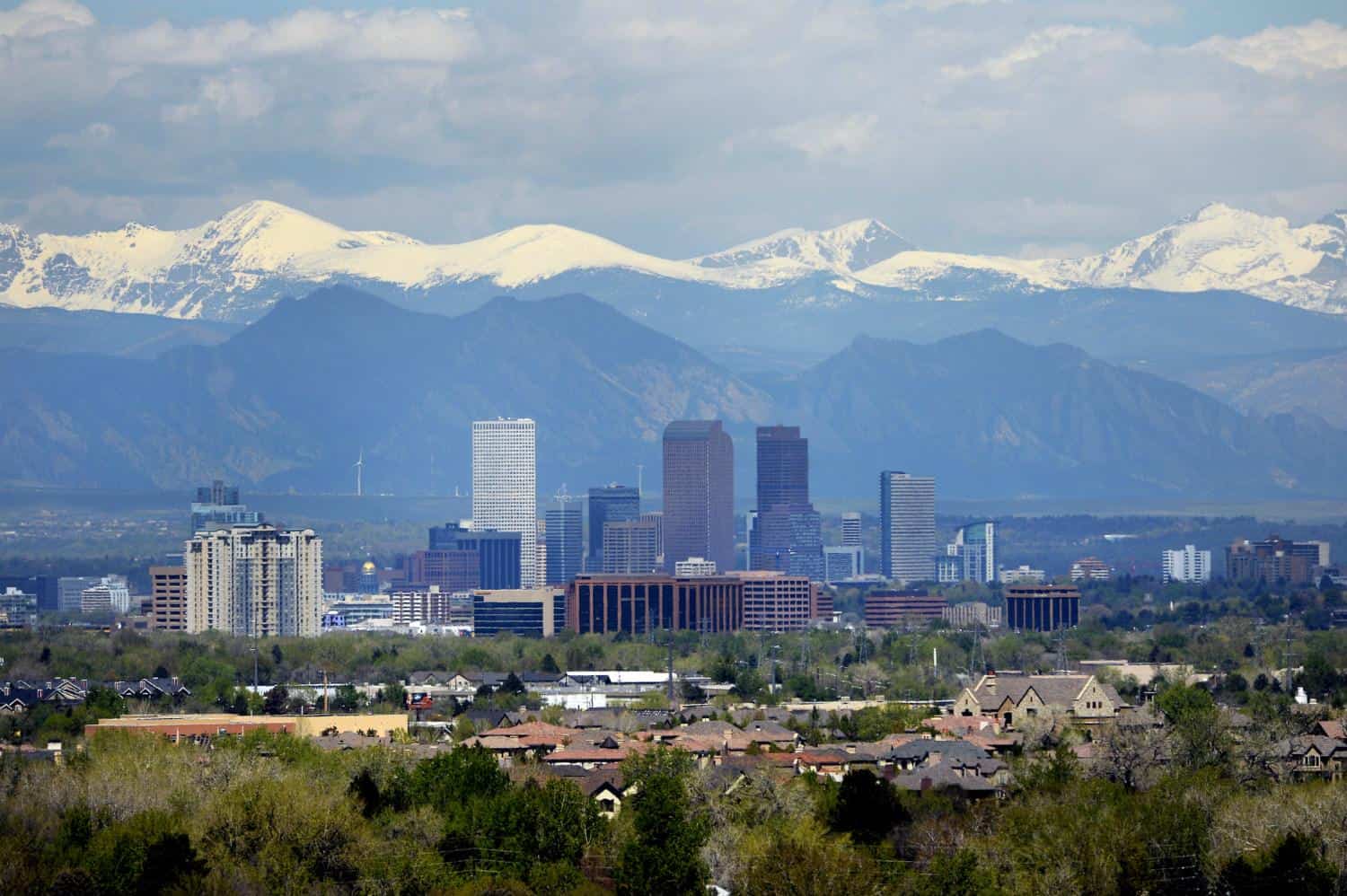 Image Source: The Know
9. Trinidad
Trinidad is a city with a small population of just over 7,950 residents. The violent crime in this city is 389 in 100,000, whereas the property crime stands at 5,753 per 100,000. For property crimes, the resident face 1 in 17.4 chance of experiencing it and for violent crimes, the stat is 1 in 256.
10. La Junta
La Junta is yet another town with a tiny population size with only about 6,900 residents. It experienced a drop in the property related crime, but the number is still higher in comparison to other cities of Colorado.
As of the recent report, it has 5,855 property-related crimes per 100k instances. Talking about violent crimes, the residents have 1 in 197 possibilities of facing some violent crimes here.
The Takeaway
There are times when we assume things without even knowing or researching. For instance, we can say things like x city is peaceful, or y country is great without by only visiting it once or twice.
Like many other states, Colorado is a remarkable state for a visit, but not all cities are great. One city is comparatively safer than others, while some towns are way dangerous than all other cities in a state.
With that said, the cities that I've mentioned here are not all wicked. There are plenty of positive aspects of the town. For instance, La Junta has fantastic schools, and the cost of living is also not so high. The only thing you need to take away from this article is to be extra aware when visiting these towns.  
Now that you have completed this article, you are more likely to have a safe time in Colorado in comparison to those who do not know much about the cities that I've mentioned. Are there experiences that you want to share with our audience? Let us know by leaving your opinion in the comment section.