Due to sensitive baby skin, new mothers are apprehensive to try baby wipes that they've never heard of. With the large variety of baby wipes on the market today, it's difficult to figure out which one would be the best. You have to consider many different aspects, from the price point to having a reliable product. So therefore this article was created with the more common brands, so you can find out which one is the best choice for your baby.
Curash Baby Wipes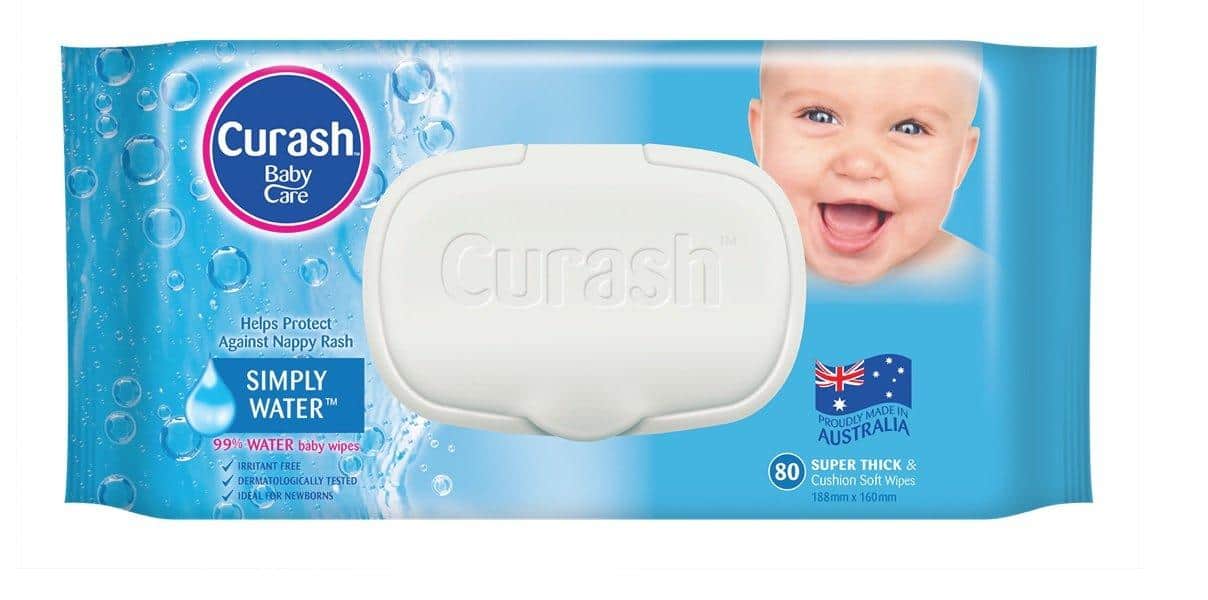 First up on the list are the Curash baby wipes. These wipes are made by an Australian company and provide a wide variety of wipes. Curash baby wipes are great for several reasons. They are made up of 99% water. This makes them ideal for sensitive skin. Here's what you can expect from Curash baby wipes.
Pros
These are great for sensitive skin.

They're also soap-free and paraben-free.
Cons
The thick cloth is notorious for being difficult to remove from the case.

These wipes are only found in Australia and aren't considered bio-degradable.
Huggies Baby Wipes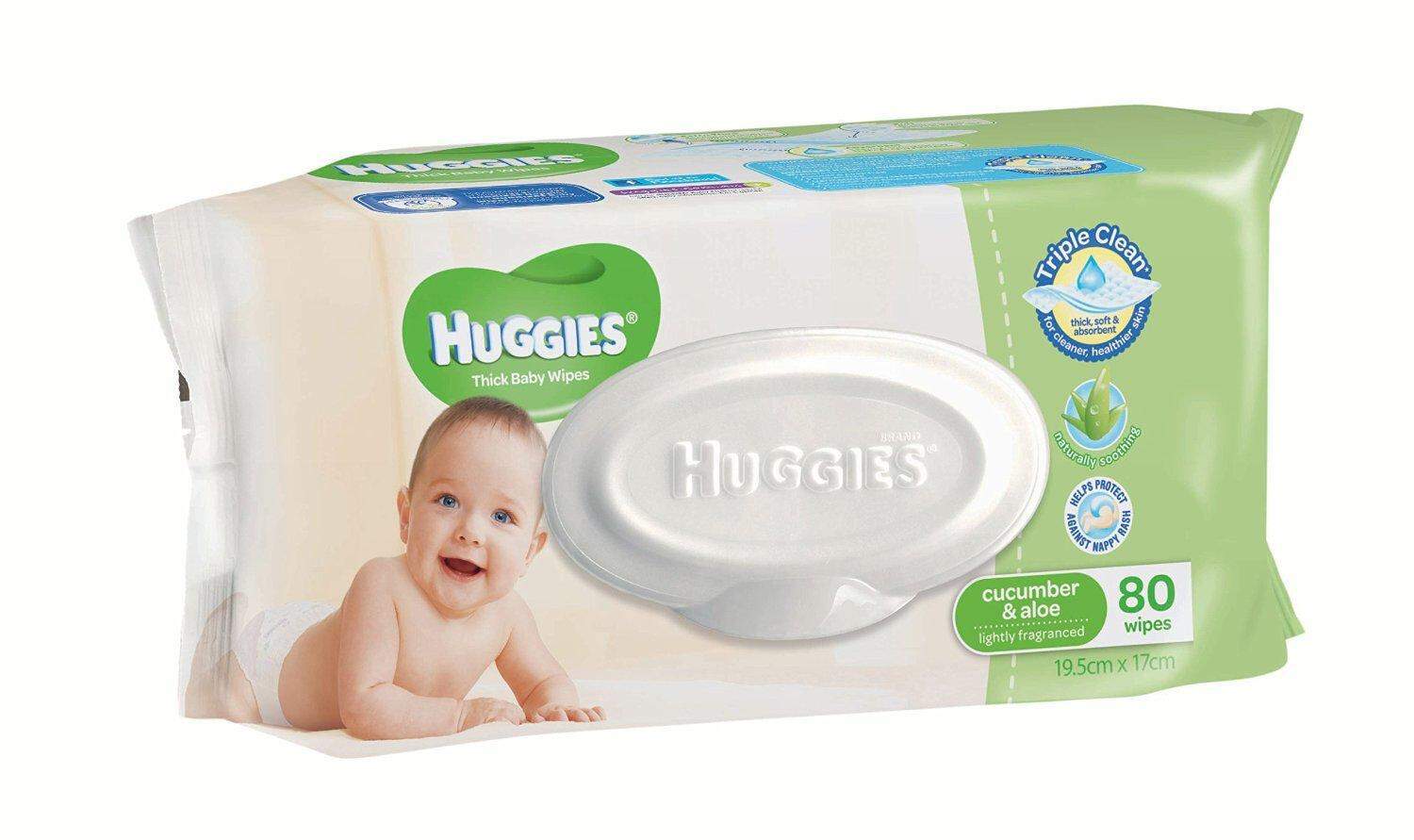 The Huggies brand is well-known around the world for their baby products. Not only can you find great baby wipes from Huggies, but also great diapers as well. These wipes are very versatile and can be used for bottoms, faces, and hands alike. The popularity of the Huggies brand also makes them more accessible across the world.
Pros
They come with many focuses, including sensitive skin, soothing, fragrance free, etc.

They have a convenient releasable lid.
Cons
Polyester cloth

This is one of the pricier brands for baby wipes out there.
Aldi Baby Wipes
Aldi is a great contender in the market for having affordable goods. They've spread their product list to just about everything, including baby supplies. As far as their baby wipes go, they're on the right track. Their wipes are allergy-tested, so they won't irritate your baby's skin. Aldi wipes are also great for using on the baby's hands.
Pros
These wipes are very affordable and cost-effective

You can buy them in bulk sizes without breaking the bank.
Cons
The quality of these wipes could be a little better, not ideal for sensitive skin.
Coles Baby Wipes
Coles also have their own baby wipe product that is based in Australia. They are known for their luxurious wipes that feel smooth and help soften baby skin. You don't have to worry about the rough wipe design agitating or creating unnecessary friction with your baby's skin with these wipes.
Pros
These wipes are very thick and thoroughly clean the area in just a few swipes.

They're enriched with aloe vera and chamomile, so your baby can feel soothed and relaxed.
Cons
These wipes tend to break off easily when they're pulled from the container.

They're also more expensive than other baby wipes on this list.
Homemade Baby Wipes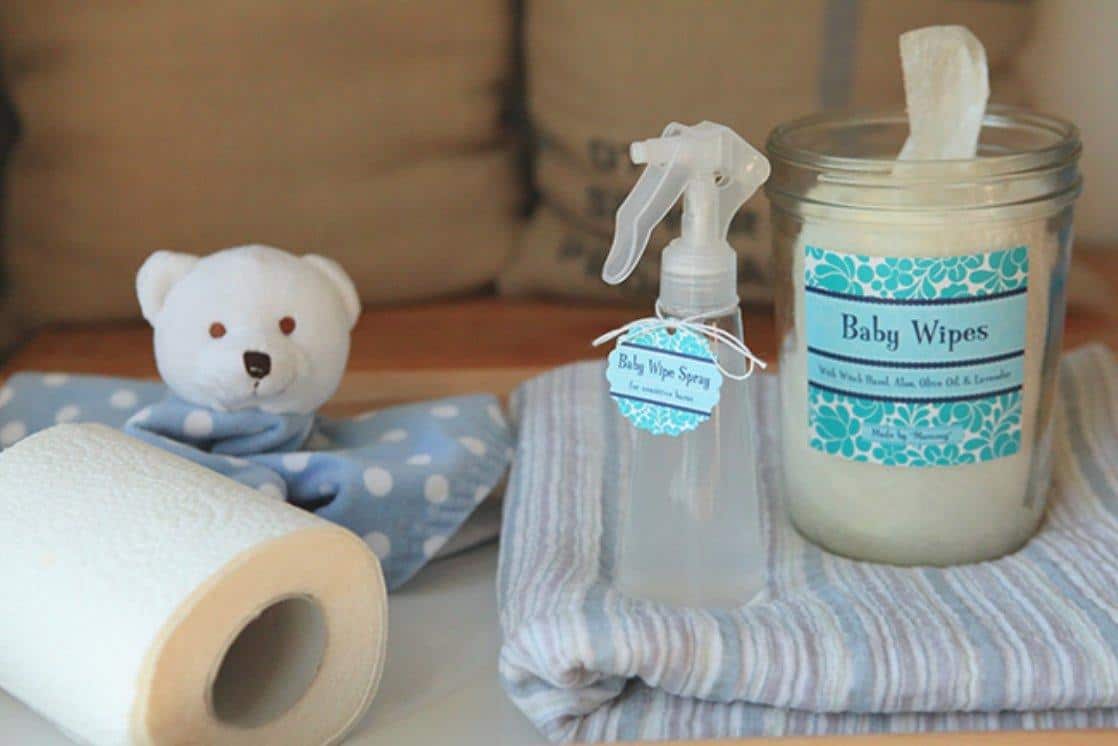 If you're feeling up to the challenge or if you just like to DIY your projects, you can always try making your own baby wipes! Homemade baby wipes sound like something tricky to do, but they're very simple to get started. They also can cost so much less than commercial baby wipes.
Pros
Homemade baby wipes can be made with just a handful of ingredients.

These wipes are long lasting, so they're more cost-effective than other wipes.
Cons
You have to spend time making these yourself, so if you don't have a backup wipe, you're stuck until you can make some more.

Can be tricky to work out what ingredients are the best and have to buy them typically in bulk.
Kmart Baby Wipes
Kmart is a great place to quickly find the baby supplies you need, including wipes. As a major supermarket, Kmart shoppers can choose from several brands of baby wipes carried by the store. These include brands like Pampers, Little Ones, and Smart Sense. Different Kmart stores carry various baby wipe brands and supplies, so the availability of your favorite brand depends on the store location.
Pros
You're likely to find the brand you're looking for when you buy Kmart baby wipes.

This retailer is easily found in a variety of places, so you have easy access to quality baby wipes.
Cons
Prices are based on what the retailer wants to sell it for, so they may be more expensive than other baby wipes.
Best Baby Wipes
Looking into all these baby wipes, you can see that every brand has their ups and downs. The best baby wipes for your baby depend on a few things, but mainly how well your baby responds to the wipes. Your budget and personal preference also play a big role in finding the best baby wipes for your infant. However, there's one brand of wipes that's sure to keep both you and your baby happy, and that's the Wotnot baby wipes brand.
Wotnot Baby Wipes
Wotnot baby wipes are some of the best baby wipes in Australia. These wipes combine all-natural ingredients to create the perfect blend for the wipe liquid. The brand uses organic ingredients and takes care to reuse and recycle in their products as well. As a result, they produce wipes that are not only good for your baby, but they're also biodegradable and good for the earth.
Pros
These wipes take care of your baby and the earth.

They use only organic materials, so you don't have to worry about rashes from poor quality.

These are biodegradable, so disposing them is simple.
Cons
The only negative thing about these wipes is that they're a little more expensive than other wipes. This is because of the quality of their organic ingredients, so it makes sense to pay a bit more for that.
Wotnot baby wipes offer a unique alternative to cheaply made chemical wipes that are harmful to your baby after repeated use. These wipes are not only safe, but recommended by pediatricians to use with sensitive baby skins. Wotnot baby wipes are the best baby wipes on this list by far.