Parenthood is one of the most important aspects of life, and without a child, one cannot be a parent. It does not matter what age that child is, as long as he or she relies on you as a parent for guidance and help, you are a parent, and it is your responsibility to look out for him or her. When you prepare for work in the morning as a parent, the next thing to do is figure out which outfit you want to wear for that day. Sometimes, you may go for a casual outfit and other times prefer to look pretty smart.
However, that is not only the goal of wearing that particular outfit. One of the goals of clothing is that it helps you feel comfortable always. So, if you do not feel comfortable in your clothes, then that means they are not right for you as an adult. This same thing applies to children, especially new horns. Scrolling through social media and stumbling on a baby's picture will always be a captivating moment for most of us. For some, it's the smile that draws their attention. For others, it's their little features, but for most of us, it's their cute little outfits.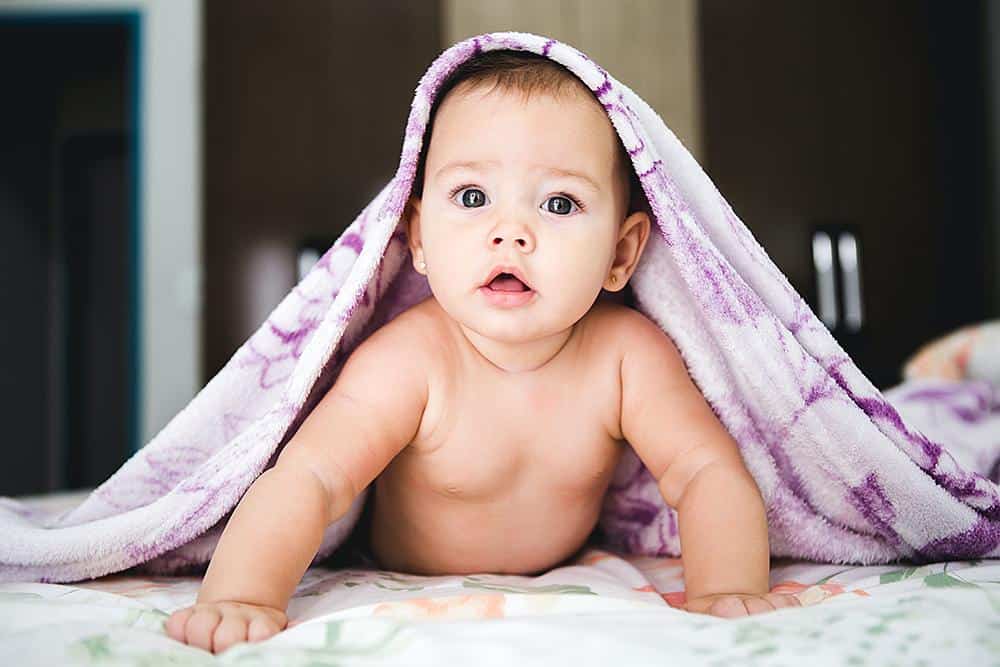 Essentials For Shopping For Baby Clothes
Baby shopping is something most expectant parents look forward to, although shopping for baby clothing requires more patience and more considerable attention to detail. You want something that looks well thought through and planned, no parent wants their baby out there in mismatched clothing and dull colors.
Texture & Size
For a first time parent, shopping for clothes for a newborn might be stressful and challenging, especially when you have no one to advise you on what to look out for. You go through tons of clothes that look different, but the same, you go through colors you never knew existed. You see a lot of outfits and think, "okay, this is cute," and then it's a size too small, or it comes in a color you're not comfortable with. Then you find something you like and your eyes light up but then it just one out of the loads of clothes you intend to buy.
Designs
You'll go through outfits with a lot of cute captions, outfits with drawings, the ones that sparkle and the ones that glow in the dark, and if you're not cautious enough, you end up buying so much because everything looked so cute and adorable. When picking outfits for a baby, parents tend to be more attracted to colorful and playful outfits, something that says, "I'm effortlessly cute." Baby clothes are usually soft, something a baby can look good in but feel comfortable at the same time. Parents need to pay attention to the smallest details like pairing outfits and getting comfortable hats or socks. You can't just walk into a clothing store and pick the first cute outfit you come across. It would help if you took time, not every outfit will come with matching pants or tops. Sometimes you'll get a nice top somewhere and struggle to get a matching trouser.
Why Is It Important To Pick The Right Clothes For Babies?
The search for baby clothing doesn't stop at the first shopping spree as babies outgrow their clothes in a few weeks, then it's back to the store to get new outfits. For the early years of their lives, babies will naturally require a wardrobe change more times than you can keep track of. The rules for getting the outfits never change, though. Even when getting formal outfits, it's advisable to go for something gentle on the skin to avoid irritations. Yes, you want something serious, but you need to look out for an outfit that doesn't make your kid uncomfortable or else you'll probably get frustrated during an event and have to take it off eventually.
It's also important to note that you'll change a baby's outfit almost as many times as you feed or change their diapers in a day. Unlike adults, they have no control over how messy their outfits might get and as soon as they learn to walk, no baby will stay in one position for more than a few seconds. Every child has the natural urge to explore their space, and no adventure is complete if the outfit comes back clean. So as expectant parents, please prepare your minds for laundry too, cute outfits won't wash themselves, but soft outfits will save you the stress of tough stains.
Your baby's look is never quite complete without a cute outfit, especially one that stands out without being too much. It's essential to always look out for something unique yet comfortable, an outfit that's the right size yet not too tight. It's also important to shop for outfits for different occasions. You might think "how many events is a baby going to anyway?" but just like an adult, a baby needs clothing for almost everything, play, mealtime, bedtimes, church, kid's parties and formal events. Most parents tend to want matching outfits with their babies, who wouldn't want to show off their little bundle of joy? And nothing beats the joy of getting complimented on you're baby's outfit. The joy you'll feel knowing that all your hard work paid off, all your walking from store to store looking for that one top that matches a pant, or looking for the right outfit that matches yours.
Your child's clothing will most times be a reflection of your choices, so getting complimented for how they look, will be like an affirmation that you made a good choice. No matter how long getting the right outfit for an occasion might take, things as little as a nice comment on your post or a "where did you get this outfit?" question will always leave you feeling good about the time and the amount of patience it took for you to choose the right clothing for your baby. The most important thing to note is always to trust your instincts and select baby clothing that will make your kid cute and comfortable.