Drake celebrated his 33rd birthday in Los Angeles on Oct. 23. While Drake had the party every eye was on Adele. The Rolling In The Deep singer stunned everyone in an off the shoulder black velvet gown. She partied with her friends proudly showing her new figure.
Adele's floor-length gown was cinched around her waist with a chunky black leather belt, which highlighted her hourglass physique perfectly. Adele added strappy, black heels to her long gown, and accessorized with silver and gold bracelets, silver earrings, and a dainty silver necklace.
Aware of the kind of attention she's going to get after showing off, the Skyfall singer posted a photo on her Instagram account, acknowledging the fact that she has been working out.
https://www.instagram.com/p/B4A3cg4ASSV/
"I used to cry but now I sweat 😂
#gingermckenna
Happy birthday to one of the kindest and funniest people I've met @champagnepapi 🌹" wrote Adele.
All it's all thanks to Pilates!
https://www.instagram.com/p/B1B3Us_ACO2/
The New Fitness Routine
Drake's birthday party wasn't the first time Adele showed her slimmer figure, but it was definitely the most drastic transformation. Earlier this summer, in June, Adele told everyone that she had lost 14 pounds thanks to a new Pilates routine.
The Hollywood Reporter talked to a source that said: "Adele has been out enjoying herself and she sees that as her priority at the moment, along with being a mum to Angelo. She has been loving her new workout regime and it really works for her."
Adele took up Reformer Pilates with pal Ayda Field to lose more than a stone after marriage split from Simon Konecki. Fortunately, the superstar didn't spend her time mopping over him, but instead, she invested in herself.
Ayda Field has helped Adele lose weight with the exercise classes involving a strange contraption to improve posture, flexibility, and balance.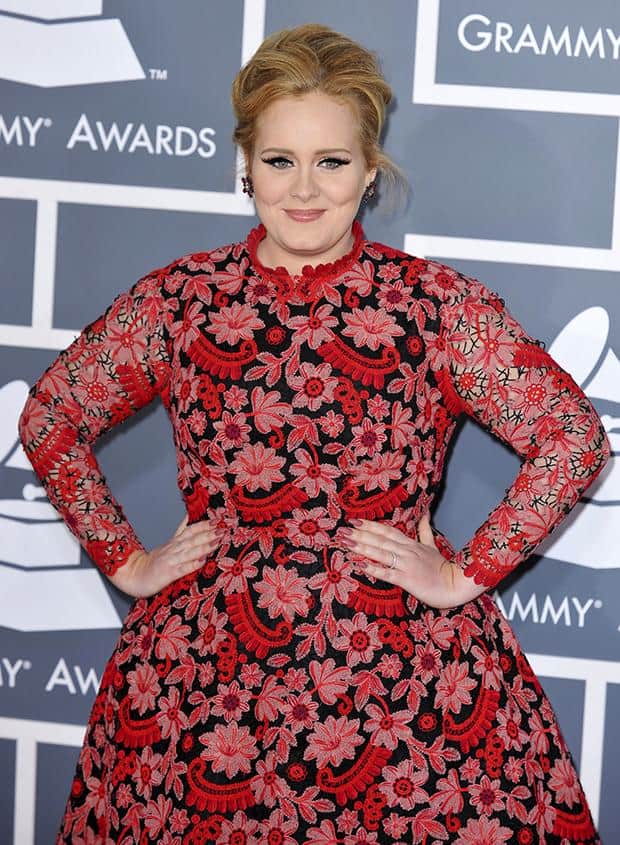 However, people close to her revealed that the star is really happy, enjoying herself and that the weight loss is just a bonus. According to TheSun, a source close to Adele said:
"It's a bonus that she has shifted some weight. Her mates are glad she's letting loose and there's nothing but good feelings towards her. She's got a new lease on life."
Does this mean that we might wait much longer for a new album from her? Even if we wait, as long as she's happy and putting her wellbeing first, it's gonna be okay.
In September, Adele officially filed for divorce from husband Simon Konecki. This was five months after the pair first announced they're splitting back in April.  They were together for 7 years, and share a 6 years old son, Angelo Adkins.