Having a green manicure isn't always easy to pull of, no matter how good it looks on pictures. Luckily, on St. Patrick's Day you can try all those green colored nail arts with the excuse of keeping the lepricauns away.
Just because shamrocks, rainbows and pots of gold are the hallmarks of the holiday, doesn't mean that you have to use them in your nail art, unless you think they'll look cute (and they do). That's why we made this list of adorable and stylish green manicures that will suit any taste.
Here are 16 perfect St. Patrick's Day manicures you can effortlessly make at home.
Clover Bookmark Tips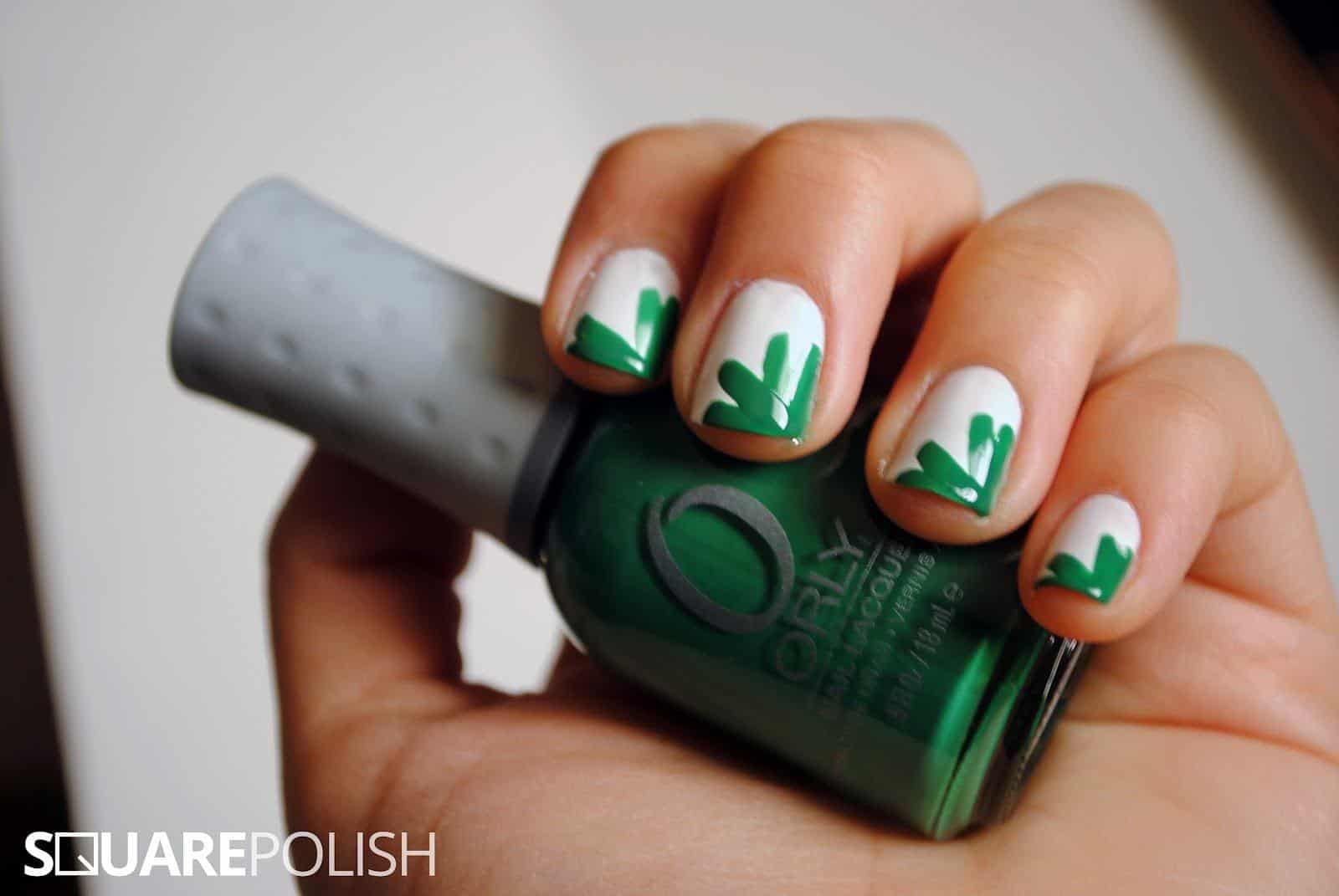 Tutorial via squarepolish.blogspot.com
St. Patty's Day Nails To Try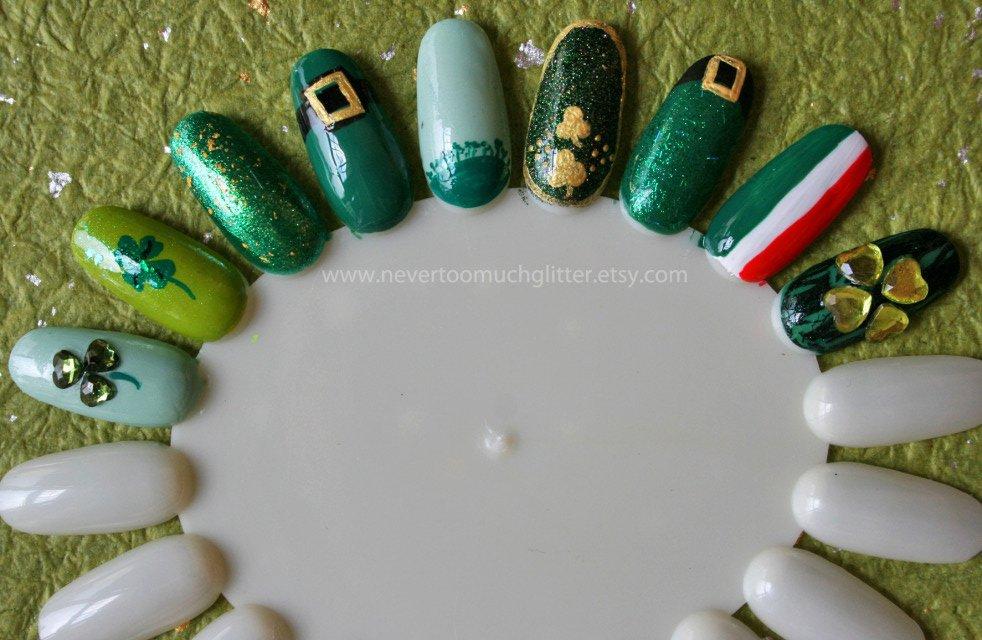 Tutorial via allparenting.com
Green Gold And Glitter Shamrock Nails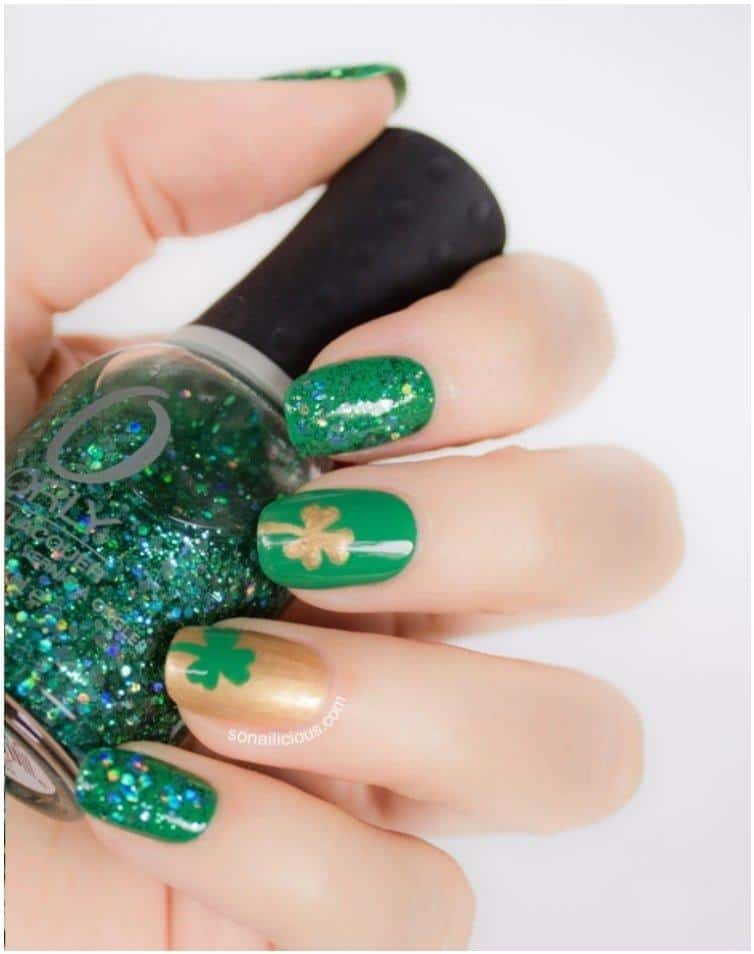 Tutorial via sonailicious.com
St. Patty's Clover Nails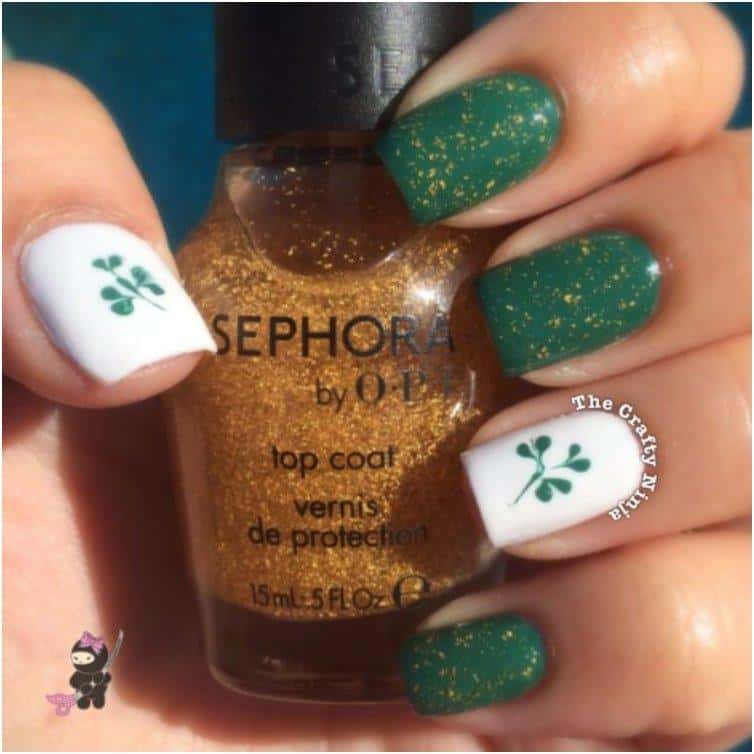 Tutorial via thecraftyninja.com
White And Green Ombre Shamrock Nails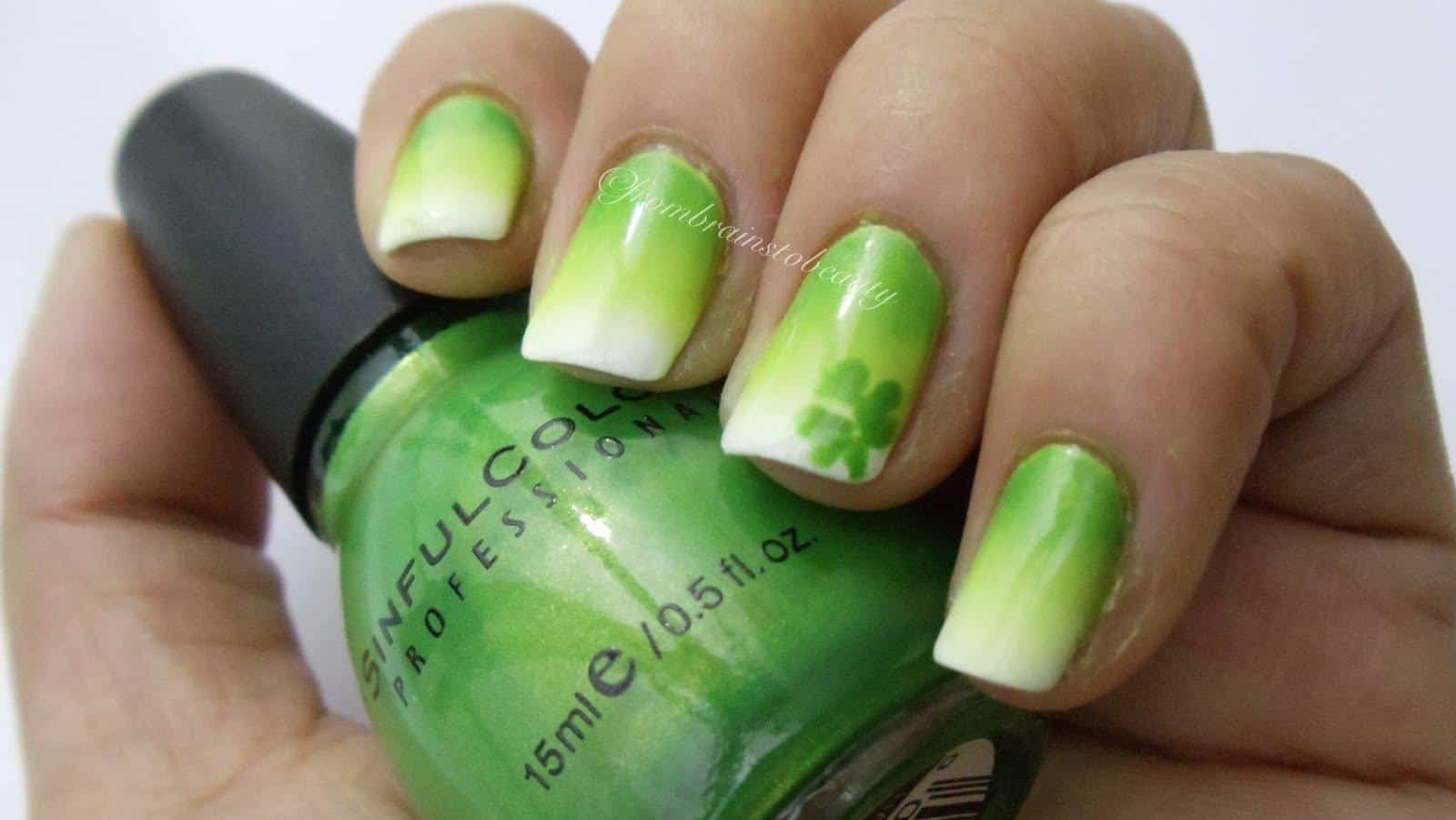 Tutorial via frombrainstobeauty.blogspot.com
Monochrome "Mani"a
Tutorial via moonshineandsunlight.com
Green On Green Polka Dots And Shamrock Nails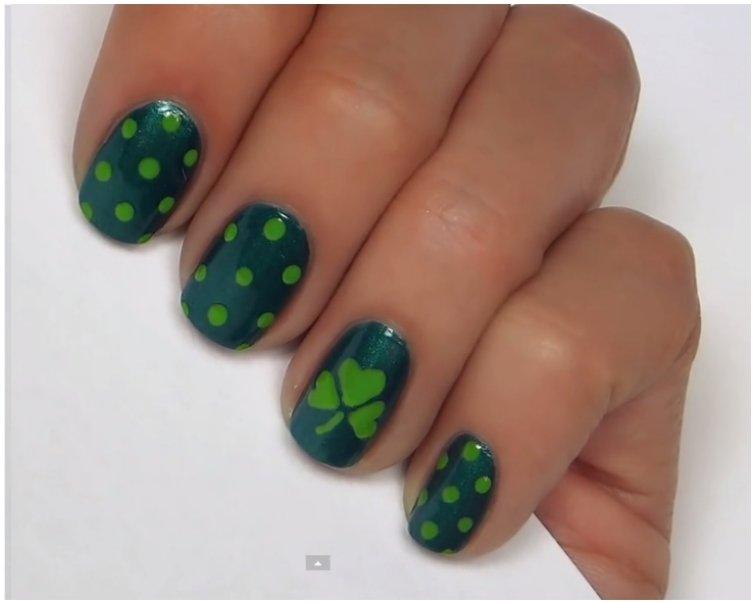 Tutorial via polished.tv
Scalloped Nails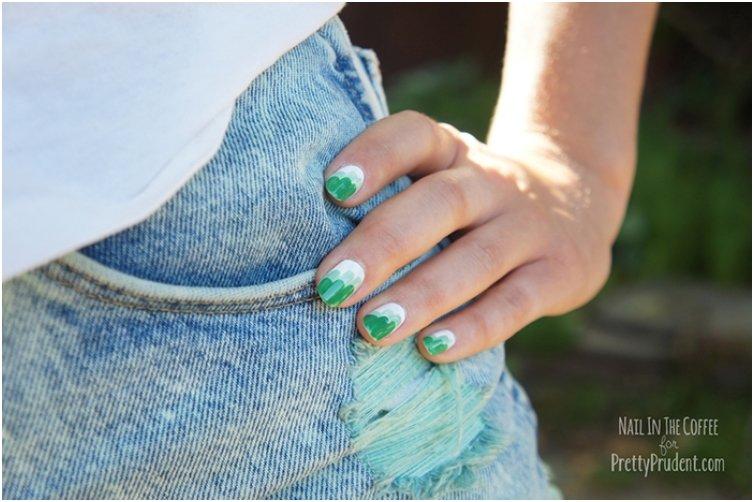 Tutorial via prettyprudent.com
Shamrock On Lime Tip Nails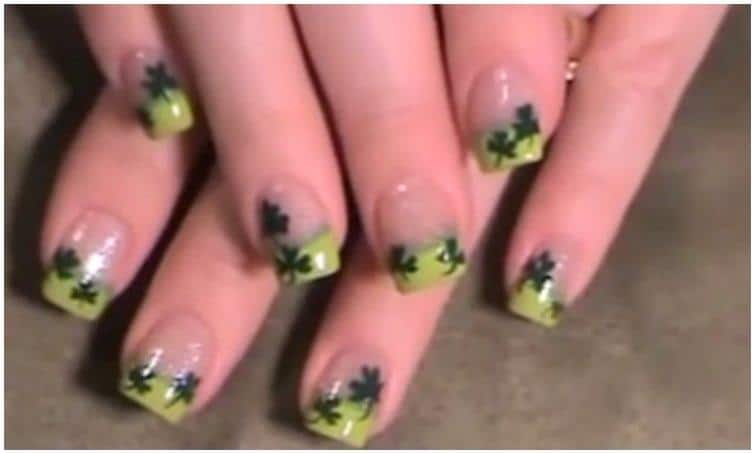 Tutorial via beautytipsntricks.com
 Minty Green Speckled Nails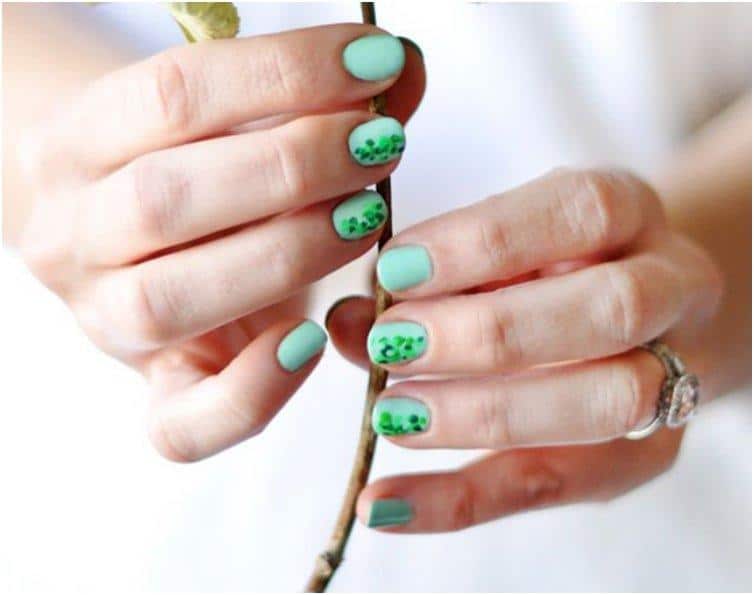 Tutorial via lovemaegan.com
St. Patrick's Day DIY Nail Art Tutorial That Anyone Can Do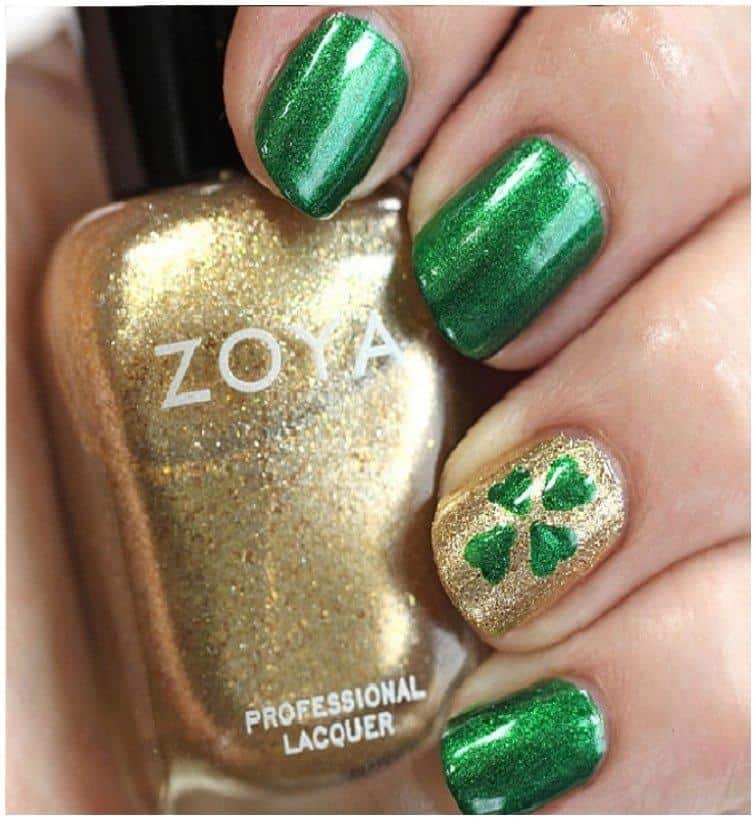 Tutorial via popsugar.com
Green Ombre Stripes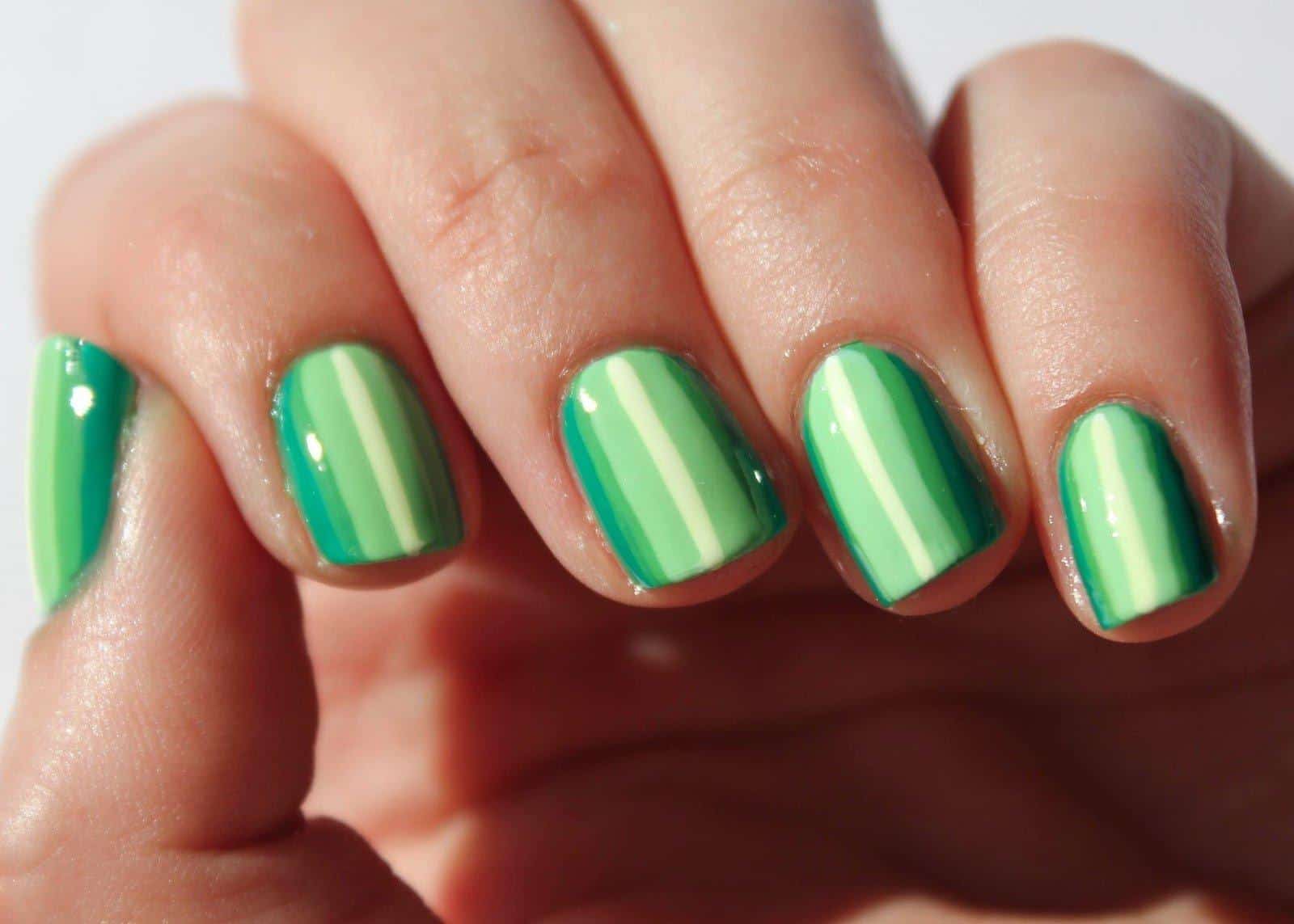 Tutorial via fundamentallyflawless.co.uk
Four-Leaf Clover Nails
Tutorial via thesassylife.com
Emerald & Chanel Couture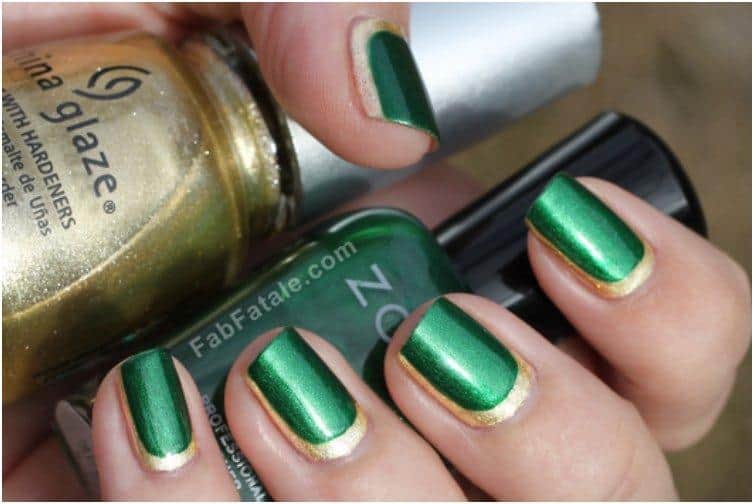 Tutorial via fabfatale.com
Lucky St. Patty's Nail Art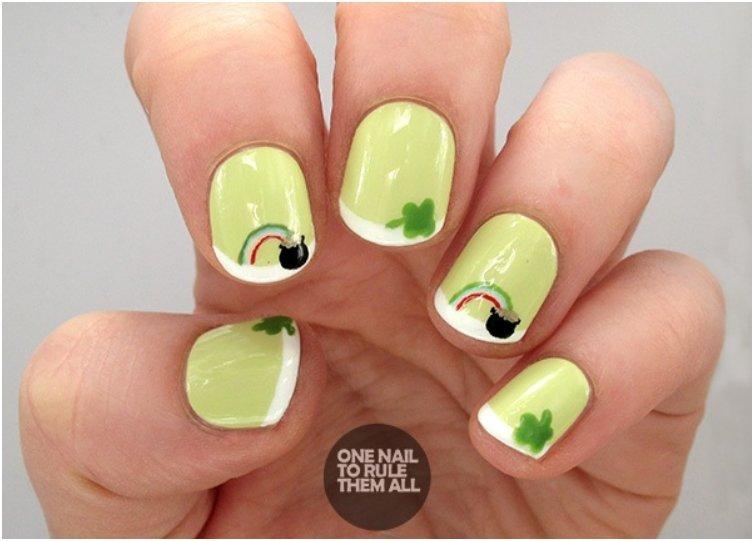 Tutorial via divinecaroline.com
These manis will keep you pinch free and looking fabulous a St. Patty's Day long.
Liked this post? Share it with your friends using the buttons below.