Maria Vasquez is a 93-year-old lady that did something after a longer period. She decided to take her social security money and go out for shopping.
It's like a regular day for a woman, right?
The story changes when I tell you that Maria is a brave woman who survived three strokes. A carrier helps her and you can only imagine how hard is this for her.
Maria and her caretaker made only one stop before hitting the stores. It was a bank in East Harlem. They needed some cash to buy food and treat Marie with a pair of new shoes.
Everything was going great on this trip until they made a stop at Regine's Department Store to buy the shoes.
Maria was keeping the money in her bra, like any other old woman, just for safety.
I mean, who would reach for the bra to take money from an old lady?
Well, this guy.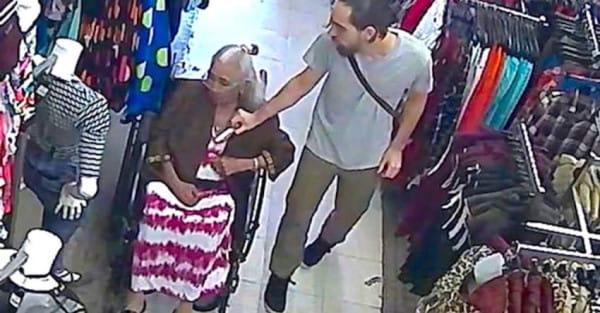 A man with long hair was probably following Maria and knew everything. He reached into her bra and took the money.
Unbelievable.
The old lady needed the money to pay rent, secure food for the upcoming weeks, and buy some new shoes. Experiencing something like that at her age is stressful.
When Maria realized, what was happening, the attacker fled the store.
It's amazing how New York is small town sometimes. The word about this man spread quickly and two days after the police caught the thief.
It was a 26-year-old from Brooklyn. The charges against him are:
Two counts of robbery

One count of Grand Larceny

One count of Criminal Possession of Stolen Property
Do you think that the karma served him, right?
It gets better for the old lady.
After this, Maria was overwhelmed with kindness and love. The owner of Regine's Department awarded her with $600 to make up for the stolen money and gave her the shoes she wanted.
The West New York's Major, Felix Rogue, delivered Maria a cheque for $1,000 in donations saying:
You hear stories about people hurting people," he said. "This is a story about people helping people, and it feels good.
Humanity and kindness are still here after all. It is good to hear that there are still real people who are here to cover someone else's BS.
READ NEXT: 33 Amazing Children That Will Teach You A Lesson In Humanity
Don't forget to share this with all of your friends.
Source: Blog.AuntyAcid