Despite all the talk of gender equality, we still live in a mostly man-controlled world. Women have come a long way in obtaining their God-given rights, thanks to many strong women who fought in the past. There are many unsung women-heroes that are not even a footnote in the history books, and that's why we've made this short list of those incredible women from the past.
1. The 1970 Women's Liberation Coalition March, Detroit, Michigan.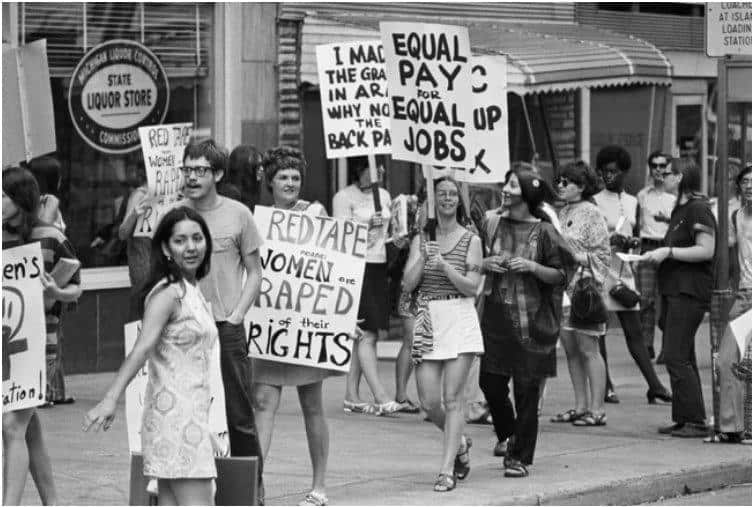 2. 15-year-old girl, known only as Erika, part of the Hungarian Revolution of 1956.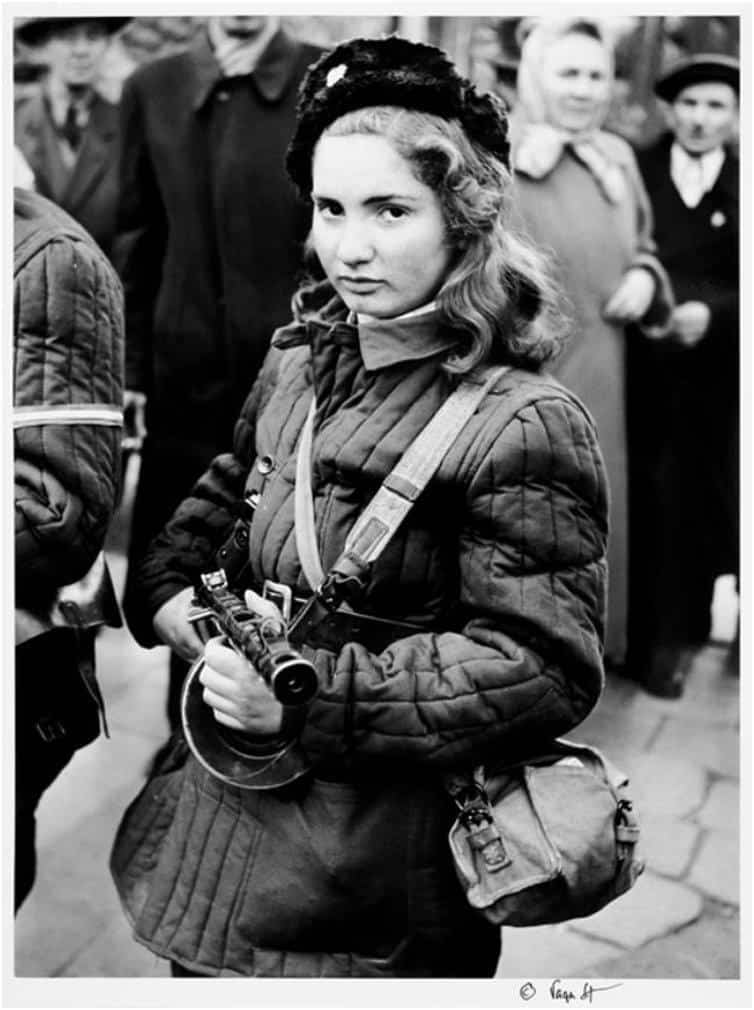 3. Women's league roller derby skaters in New York in 1950.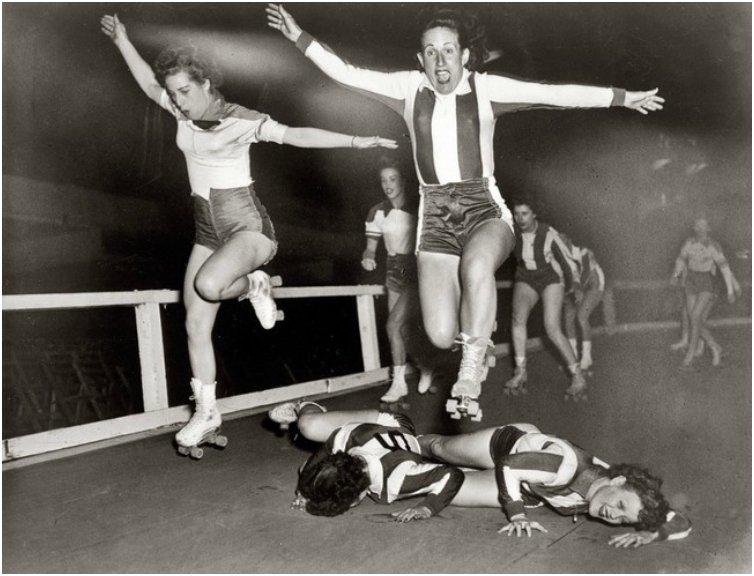 4. A British sergeant training members of the "mum's army"  Women's Home Defense Corps during the Battle of Britain in 1940.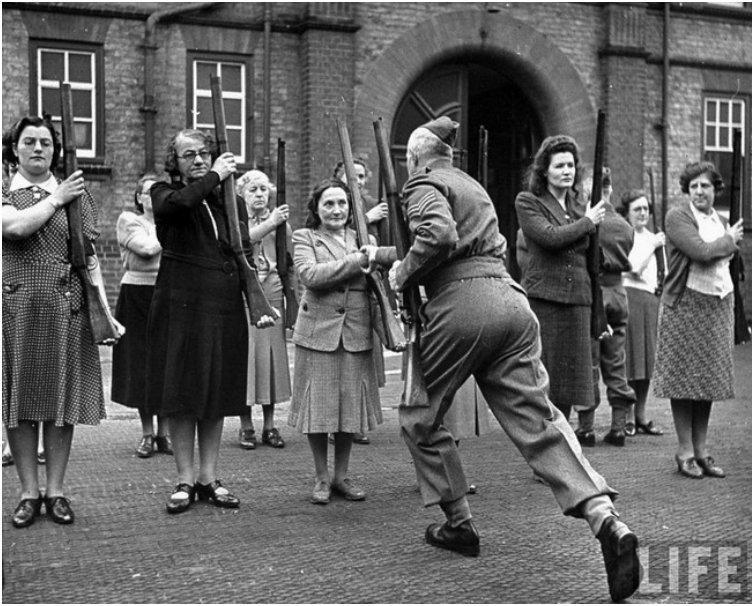 5. Women boxing on a rooftop in Los Angeles in the 1930s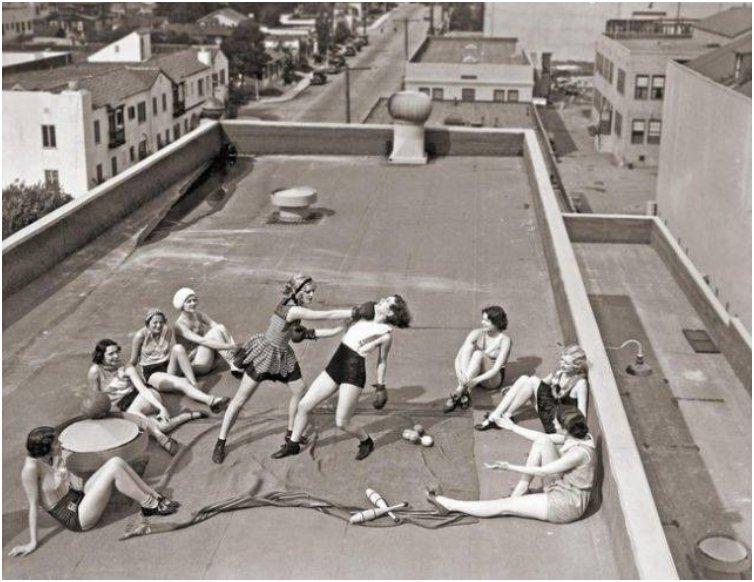 6. A Dutch woman refuses to leave her husband, a German soldier, after Allied soldiers capture him so she went to prison with him in 1944.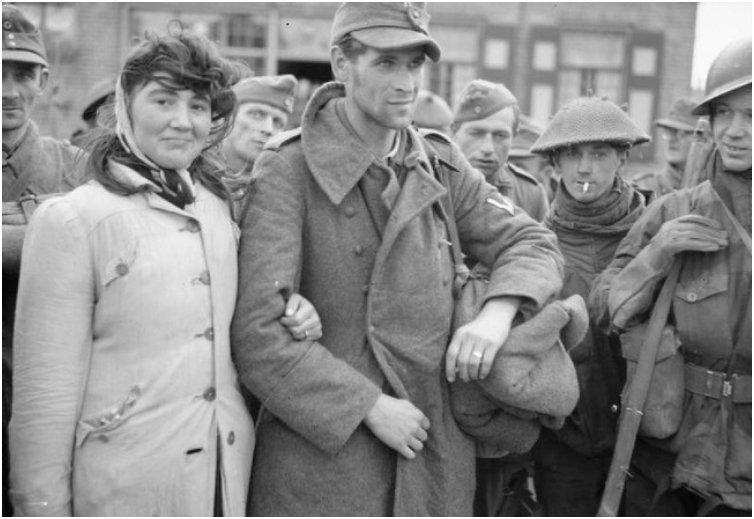 7. Brave woman in Sweden hits a neo-Nazi in 1985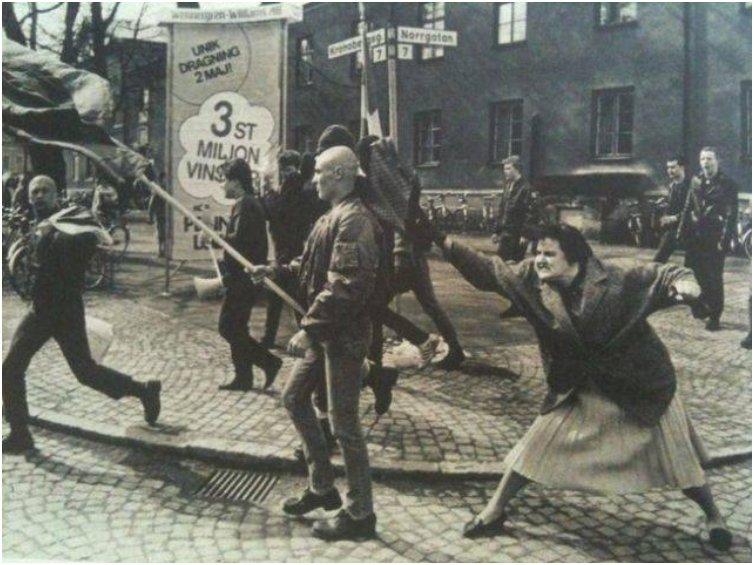 8. A Lockheed employee from 1944 working on a P-38 Lightning in Burbank, California.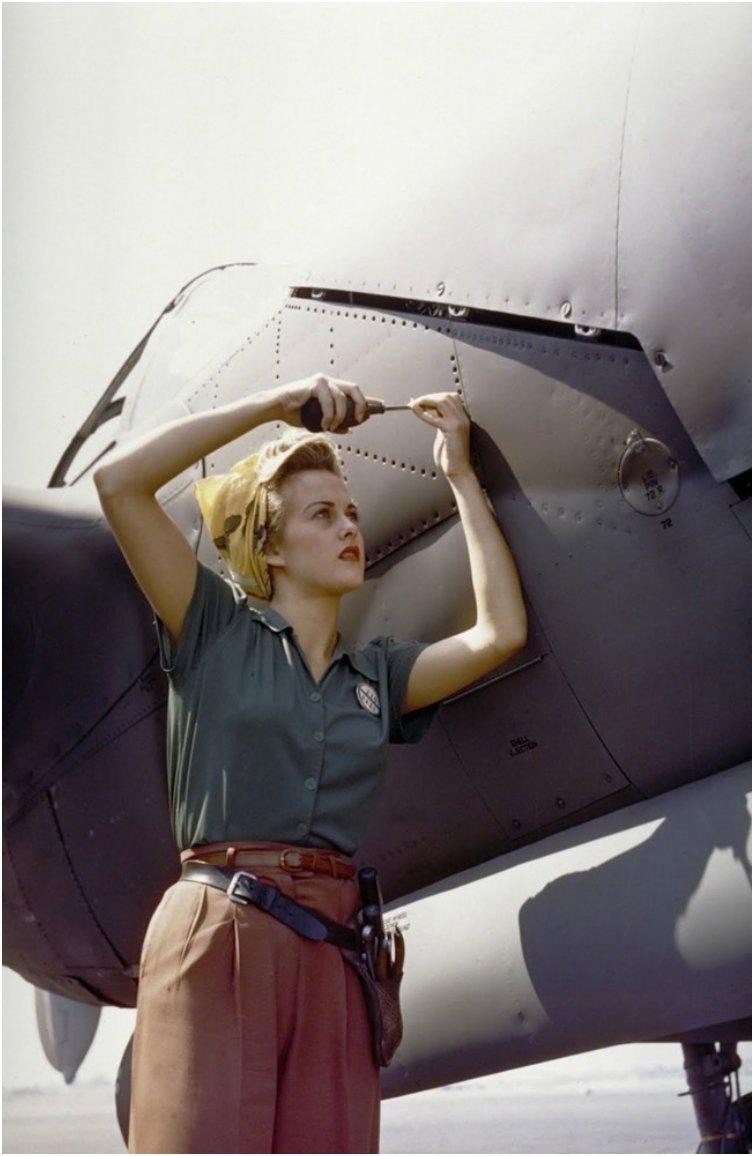 9. Winnie the Welder or Wendy the Welder, the moniker given to some 2,000 women who worked in the shipyard building war ships and subs during WWII.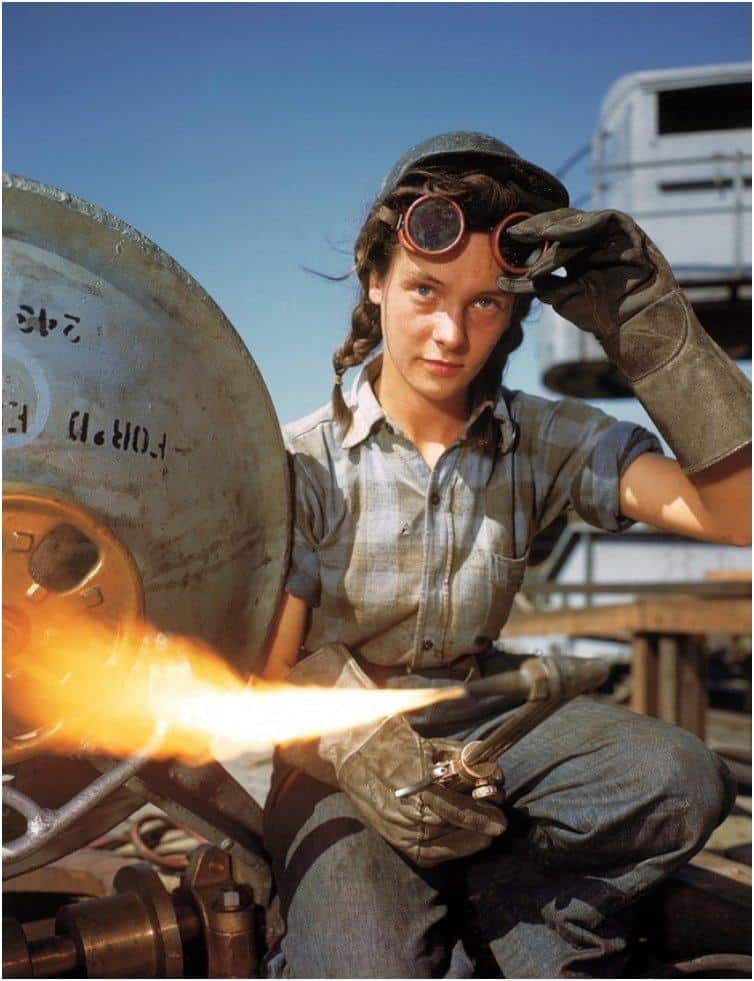 10. A Los Angeles Police Officer looks after an abandoned baby in the drawer of her desk in 1971.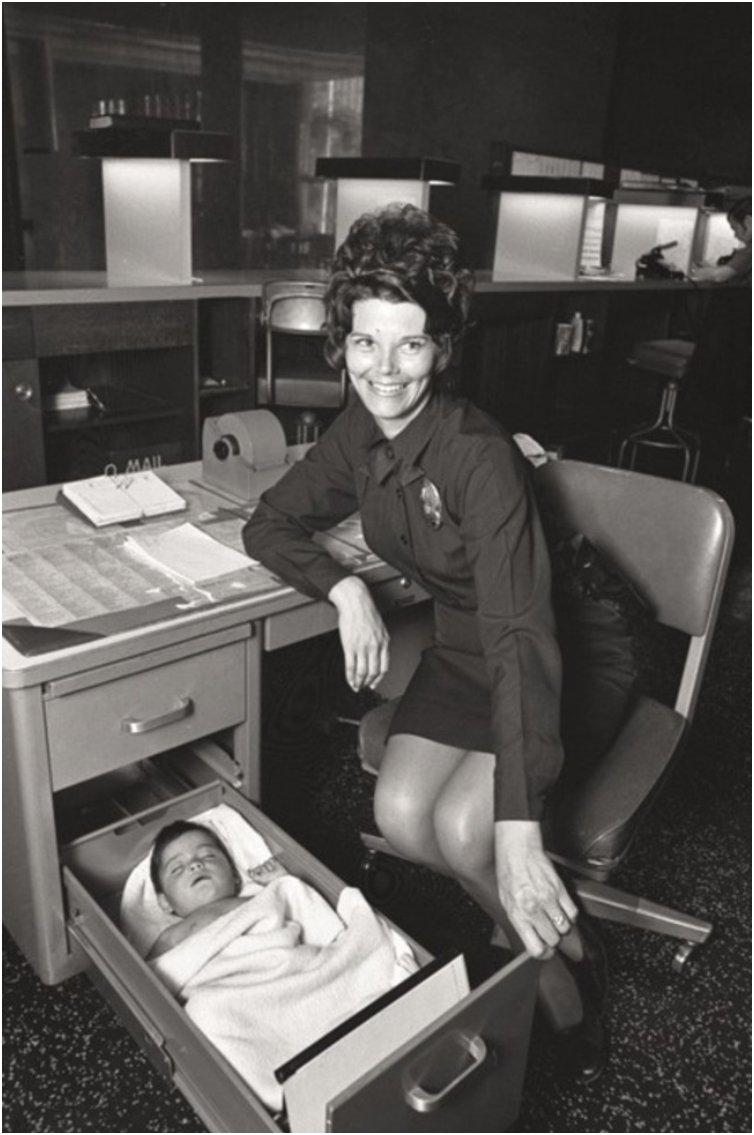 11. Volunteers learn how to fight fires at Pearl Harbor around 1941 – 1945.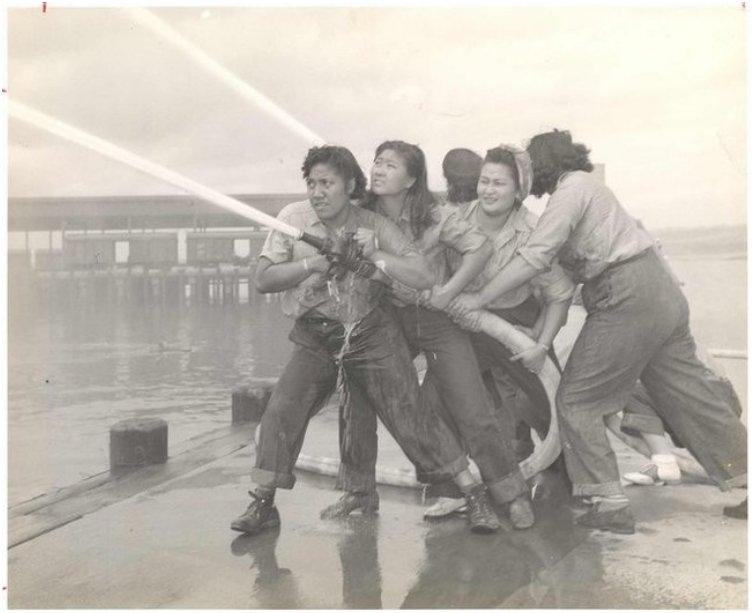 12. A mason high above Berlin circa 1900.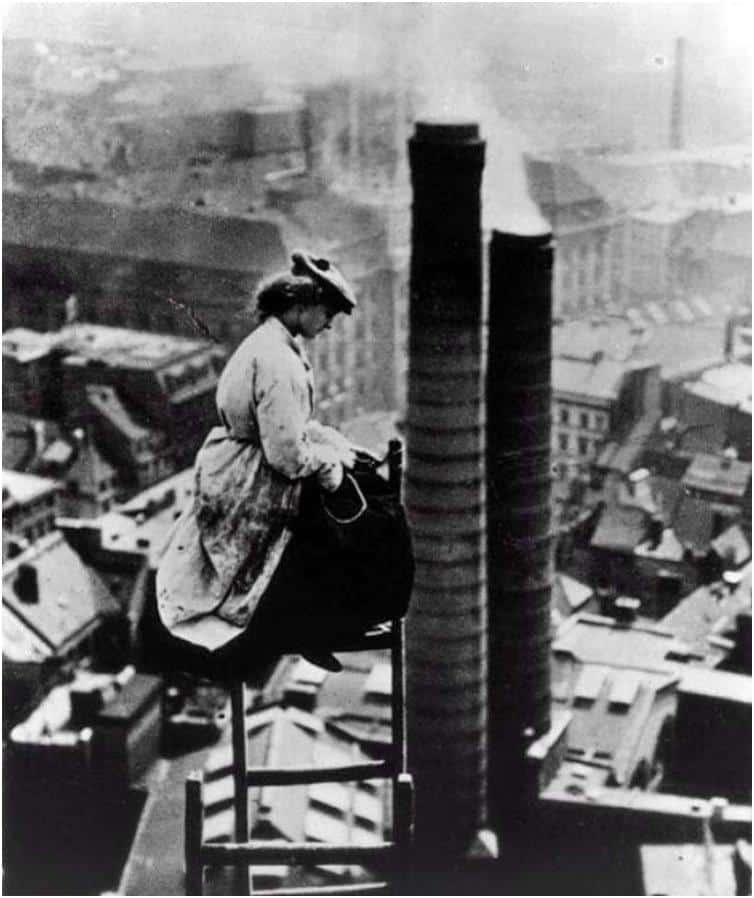 13. Two women show uncovered legs in public for the first time in Toronto in 1937.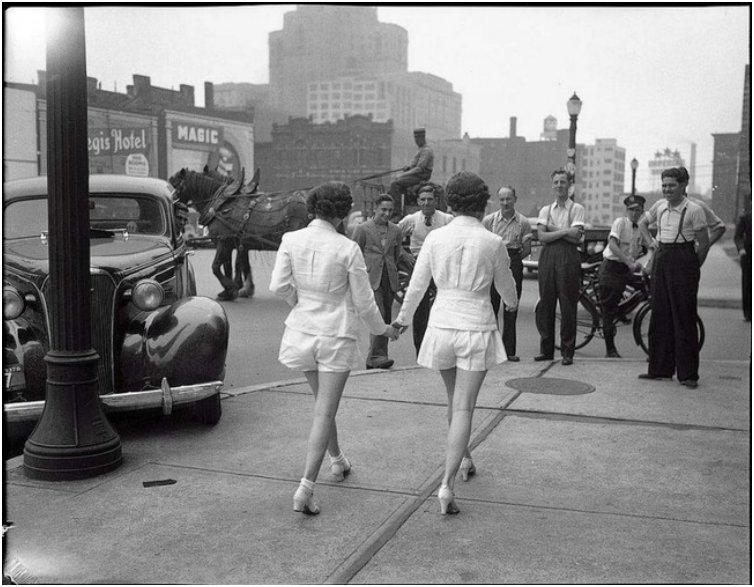 14. A mother shows a picture of her son to returning prisoners of war in an attempt to find him. Vienna, 1947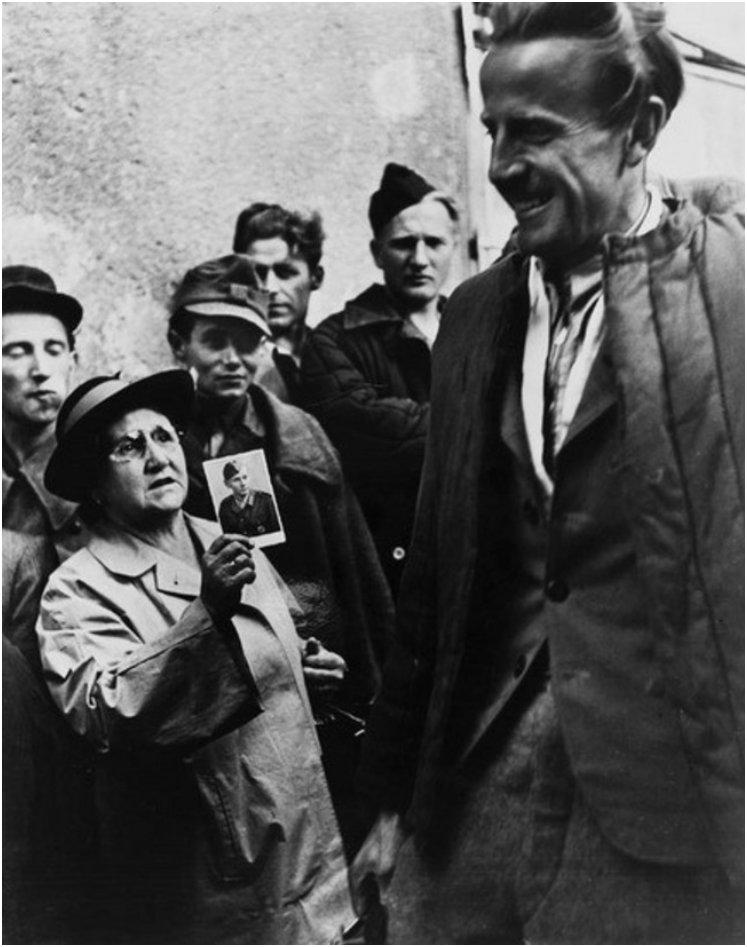 15. The first womens basketball team from Smith College in 1902.
16.  Muslim woman covers the yellow star of her Jewish neighbour with her veil to protect her from prosecution. Sarajevo, former Yugoslavia 1941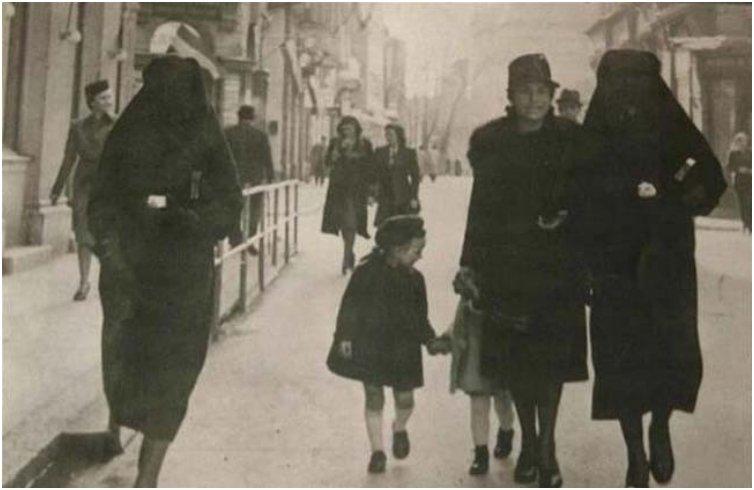 17. Some of the first women to be sworn into the U.S. Marine Corps, in 1918.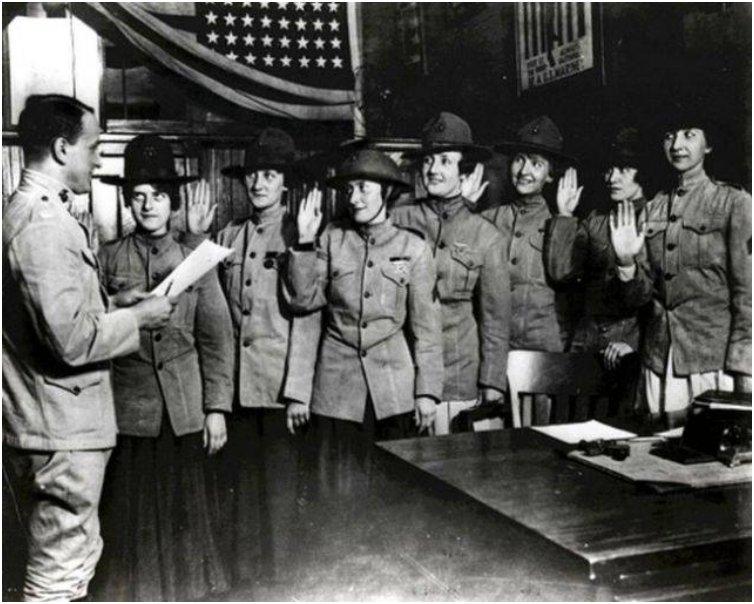 18. A Red Cross nurse takes down the last words of a British soldier around 1917.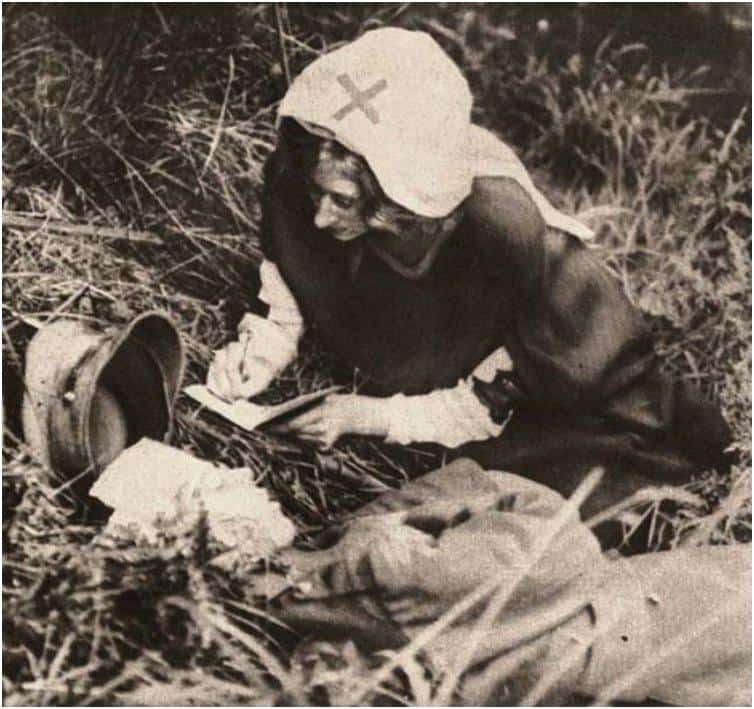 19. Simone Segouin a French resistance fighter during WWII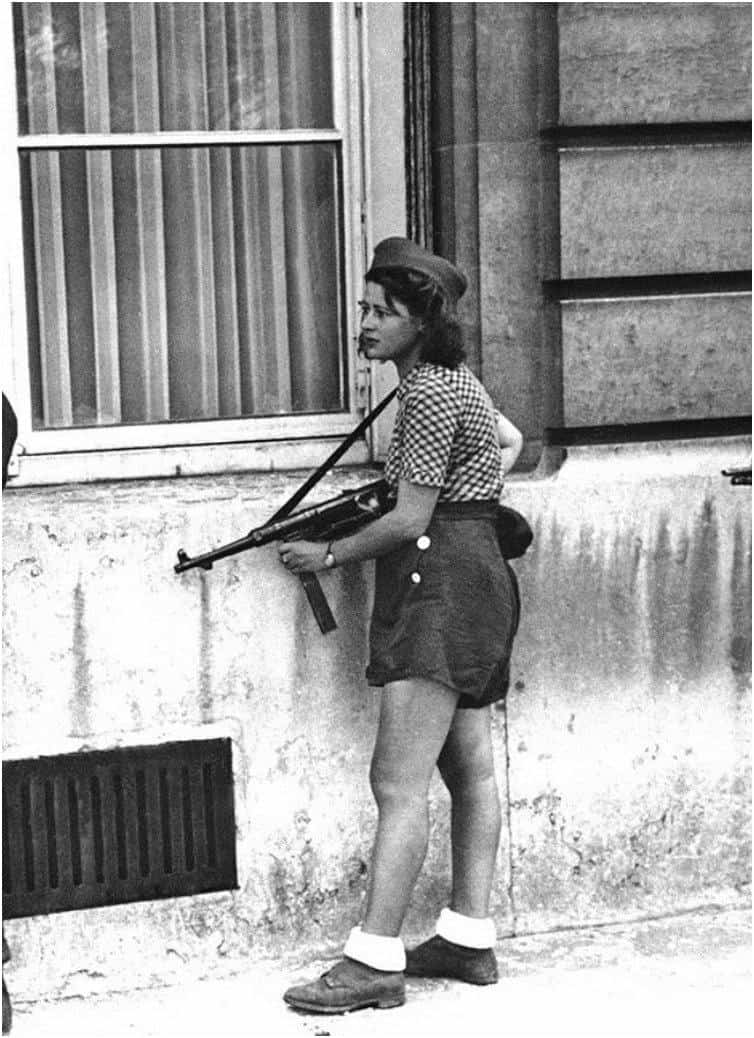 20. A suffrage activist in 1917, after the Night of Terror in which 33 suffrage activists had been arrested and badly beaten by the police.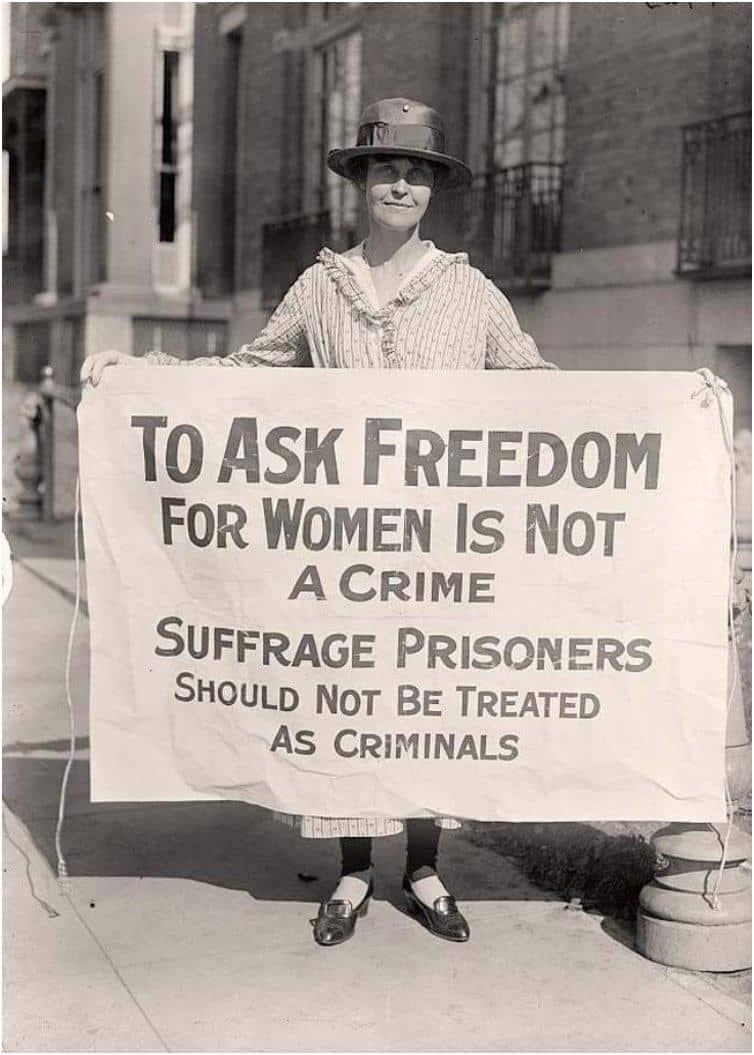 21. Sarla Thakral, 21 years old, the first Indian woman to earn a pilot license in 1936.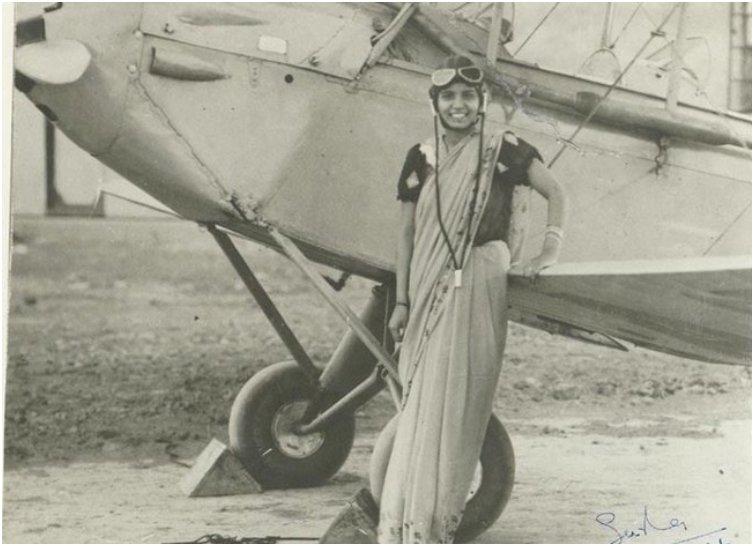 22. A woman drinking tea after the German bombing raid during the London Blitz in 1940.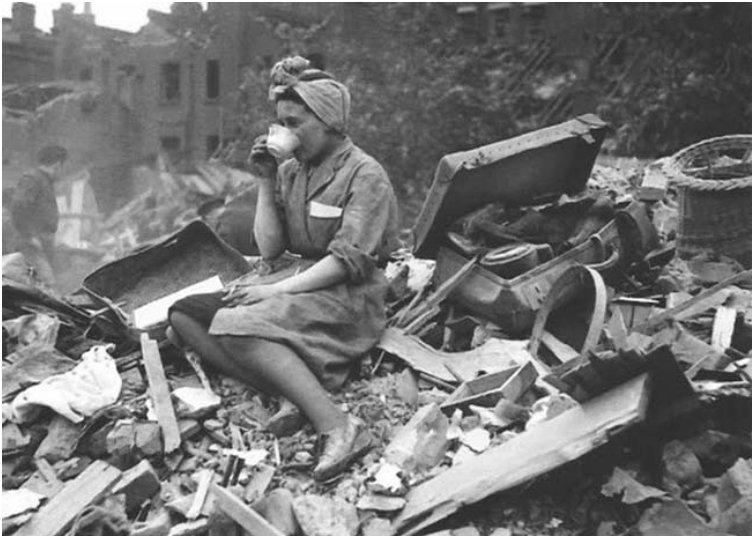 23. Sabiha Gökçen, a Turkish aviator and the first female fighter pilot at the age of 23. 
24. Afghan women at a public library before the Taliban seized power in the 1950s.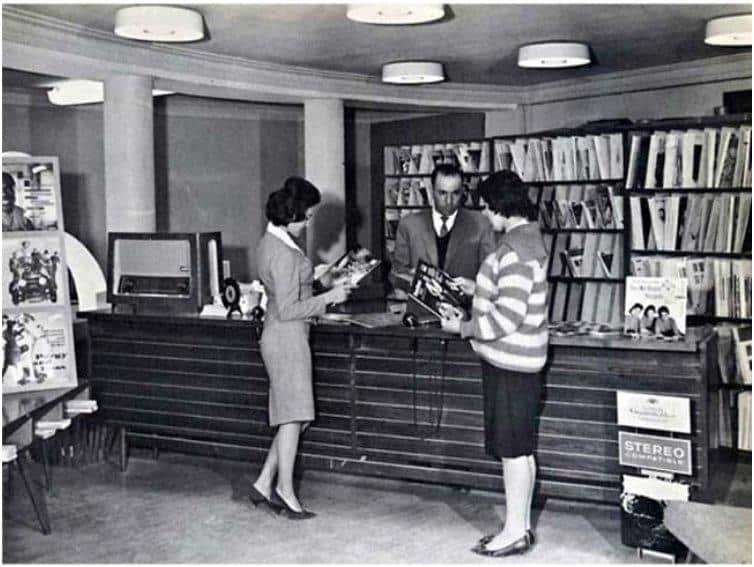 25. Railroad workers, many of which wives and even mothers of men who went to war in 1943.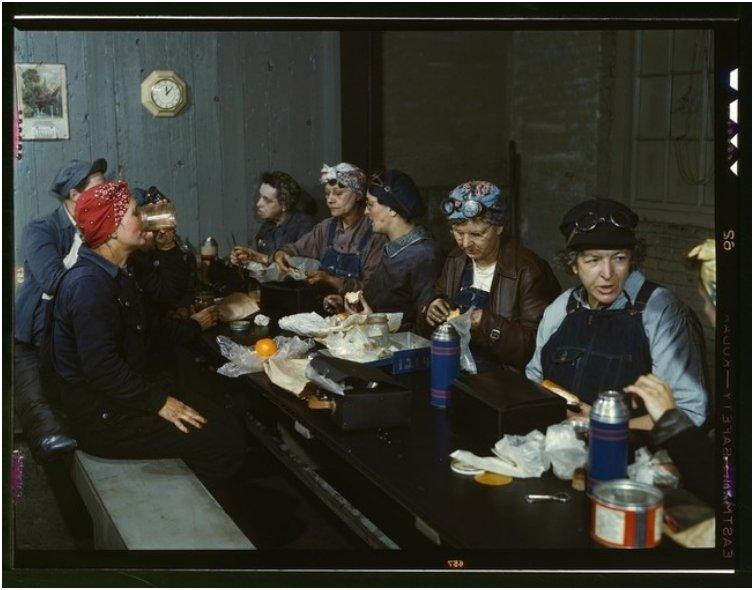 26. Afghan women studying medicine in the 1960s.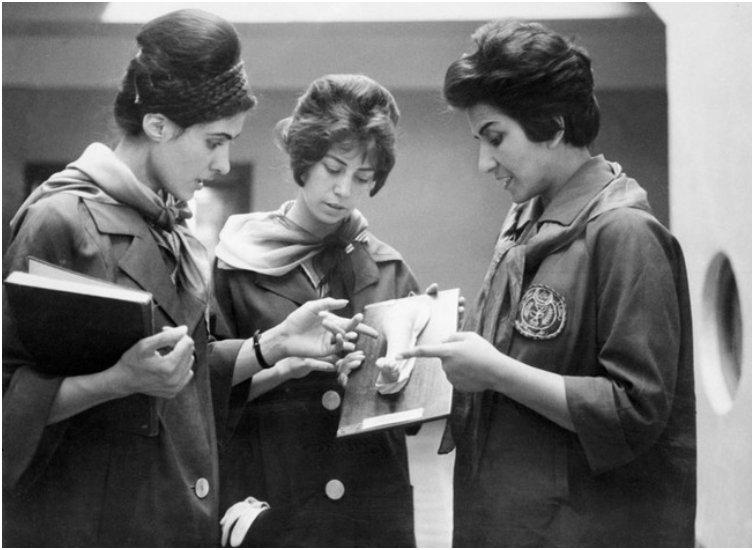 27. Parisian mothers shield their children from German sniper fire in 1944.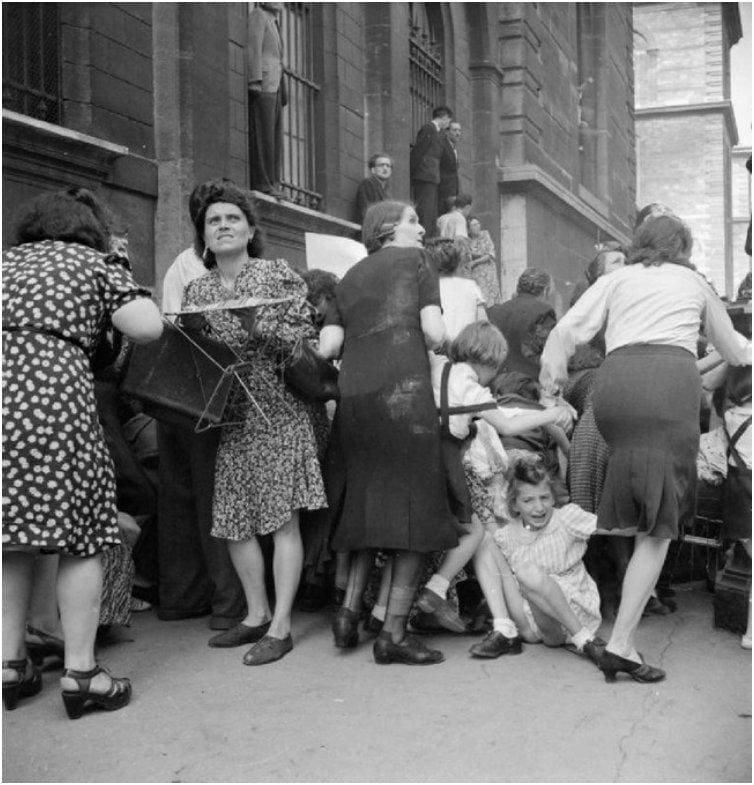 28. Anna Fisher, the first mother in space in the 1980s.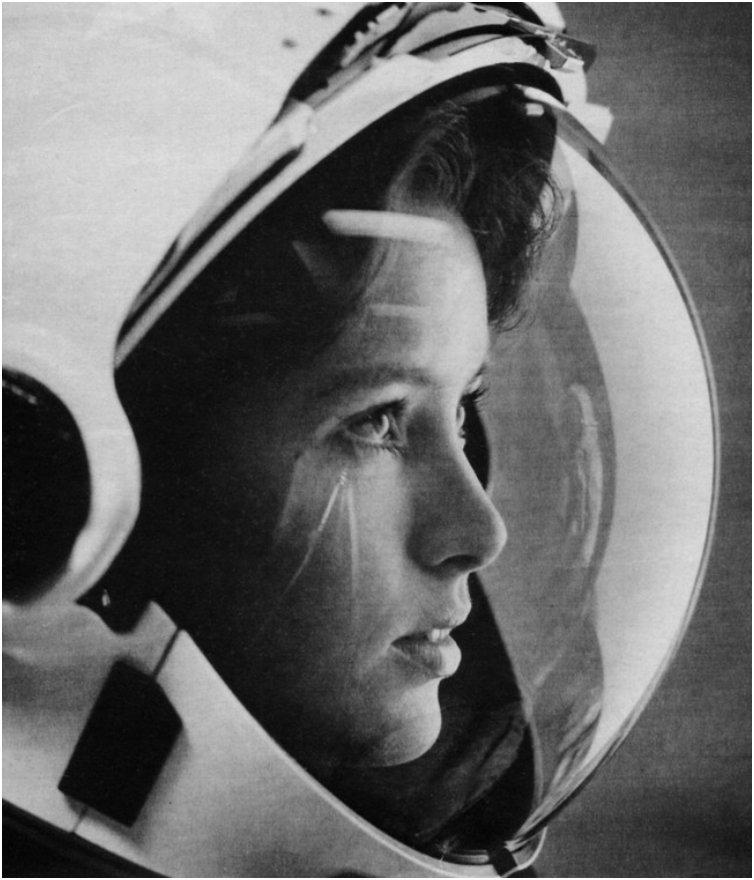 29. Nurses arrive on the beaches of Normandy, D-Day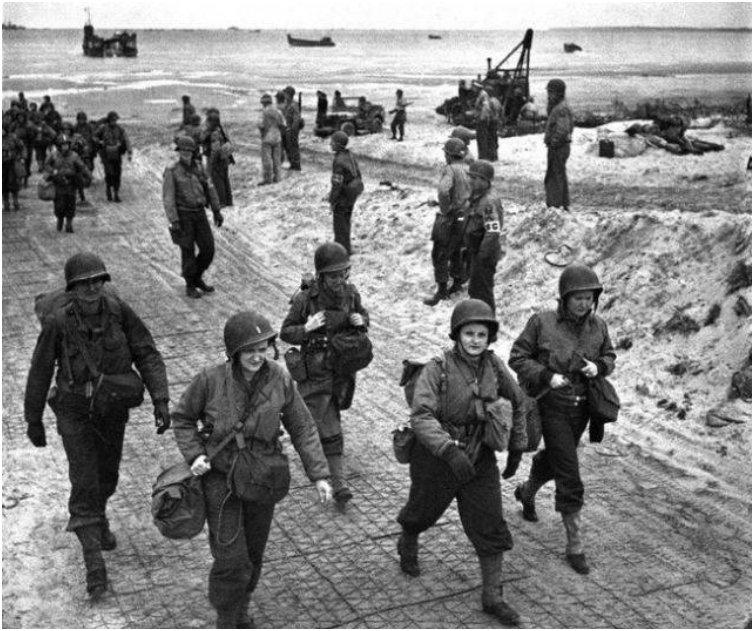 30. Annette Kellerman posing in a swimsuit that got her arrested for indecency after wearing it toon the beach around 1907.
31. Members of the Hell's Angels gang in 1973.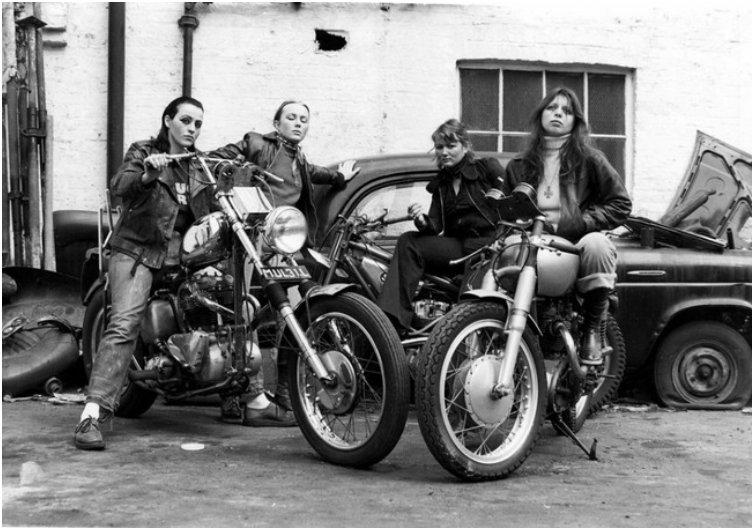 32. Annie Lumpkins, one of the Freedom Riders of the early 1960s,  risking extreme violence by the KKK and law enforcement, to promote civil rights and racial equality. She was arrested for sitting in a "whites only" section.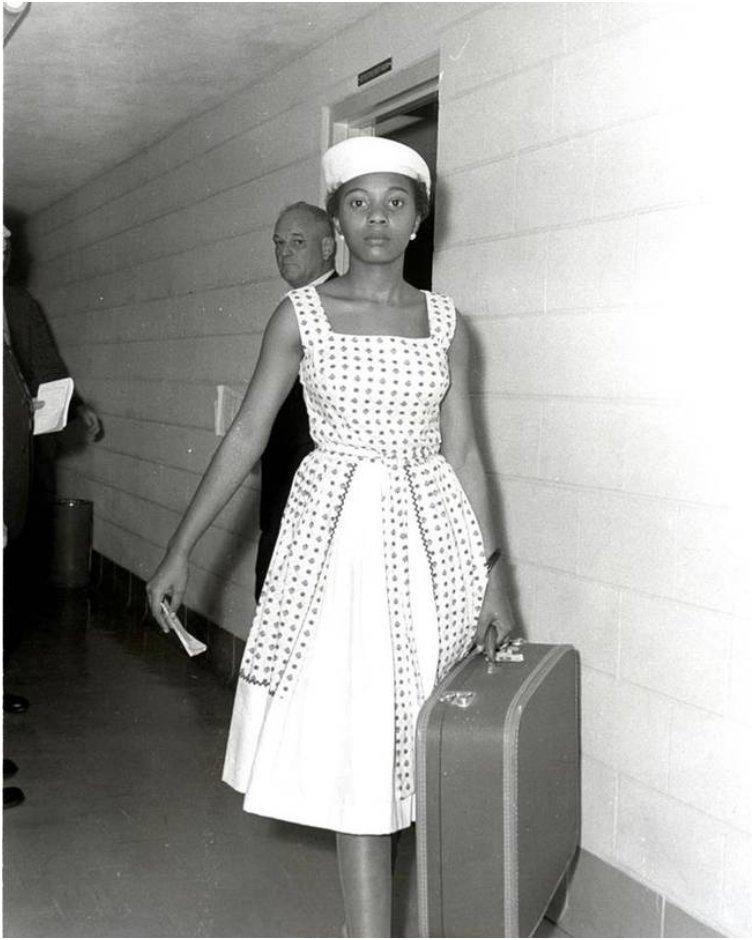 33. Maud Wagner, the first well know female tattooist in the United States in 1907. She was succedded by her daughters who she tough how to tattoo.
34. Aviator Amelia Earhart after becoming the first woman to fly an aircraft across the Atlantic Ocean in 1928.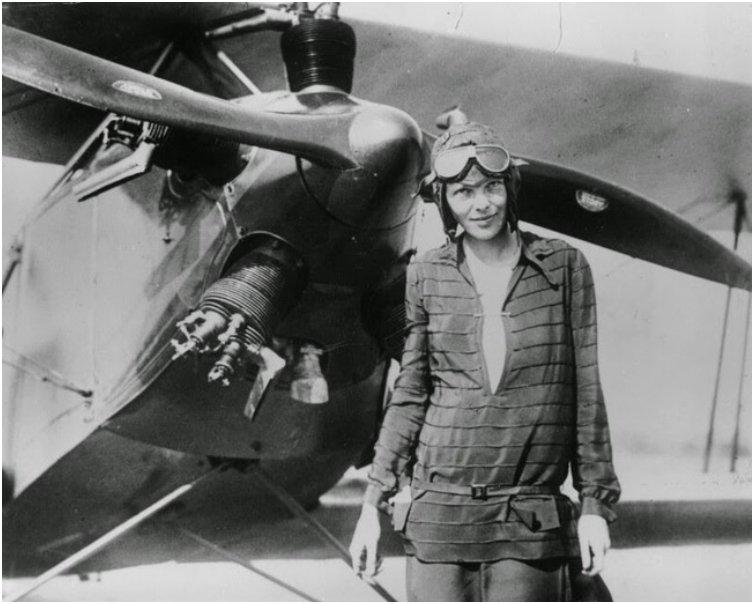 35. Marina Ginesta, a 17-year-old communist militant during the Spanish Civil War in 1936.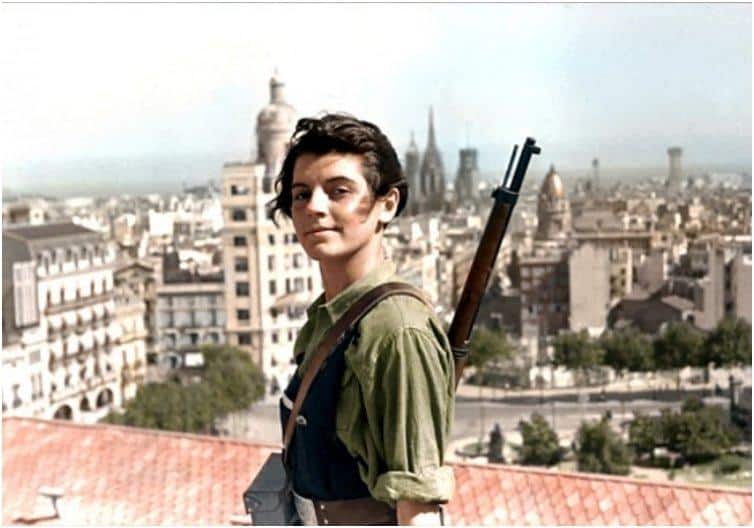 36. Captain Nieves Fernandez is the only known female guerilla leader in the Philippines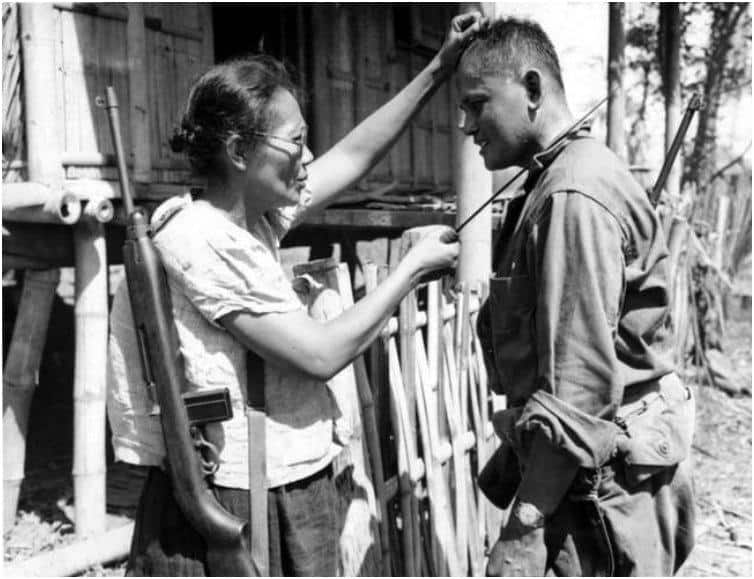 37. Margaret Bourke-White one of the first photojournalists in history perched on one of the eagles of the Chrysler Building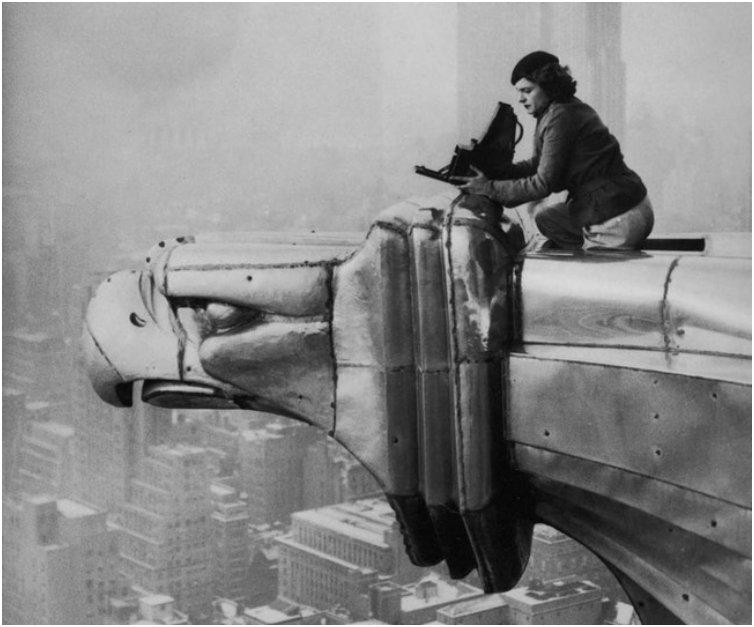 38. An Armenian woman prepared to defend her home with an AK-47 despite being 106 years old.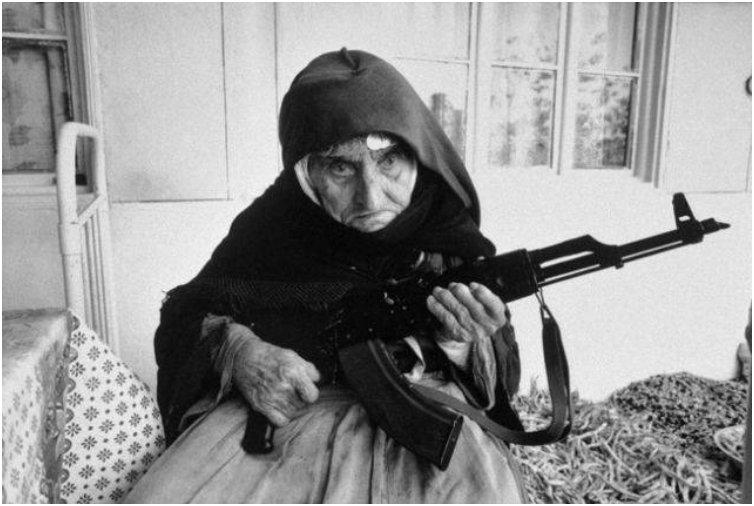 39. Leola N. King became America's first female traffic cop, in 1918 Washington D.C.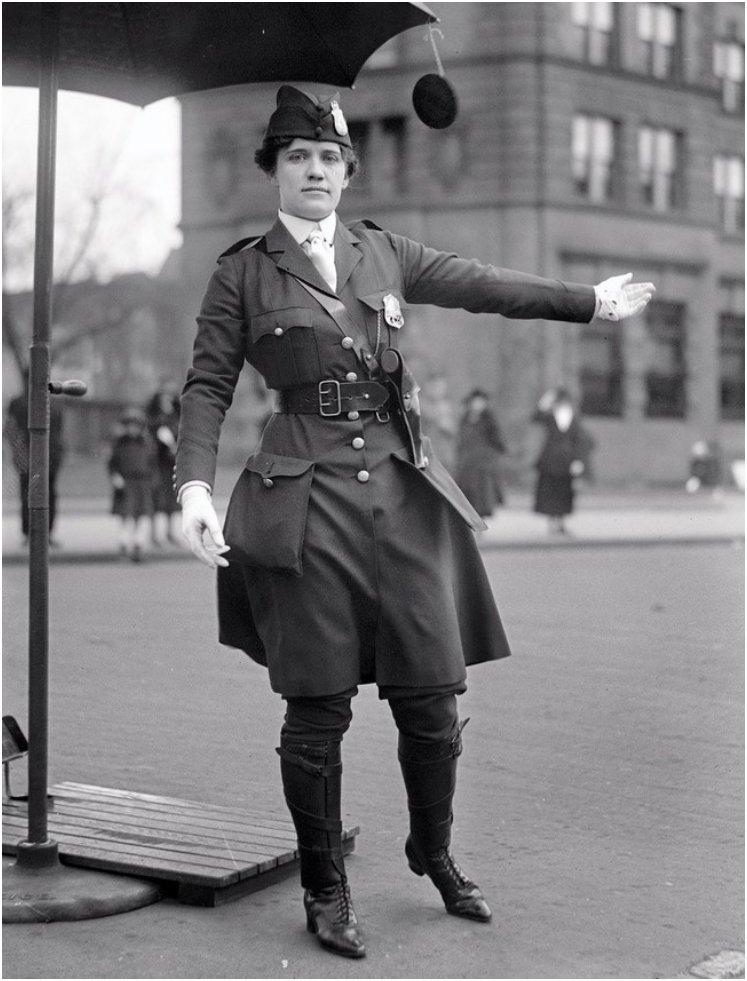 40. Ellen O'Neal was one of the first female professional skateboarders in the late 1970s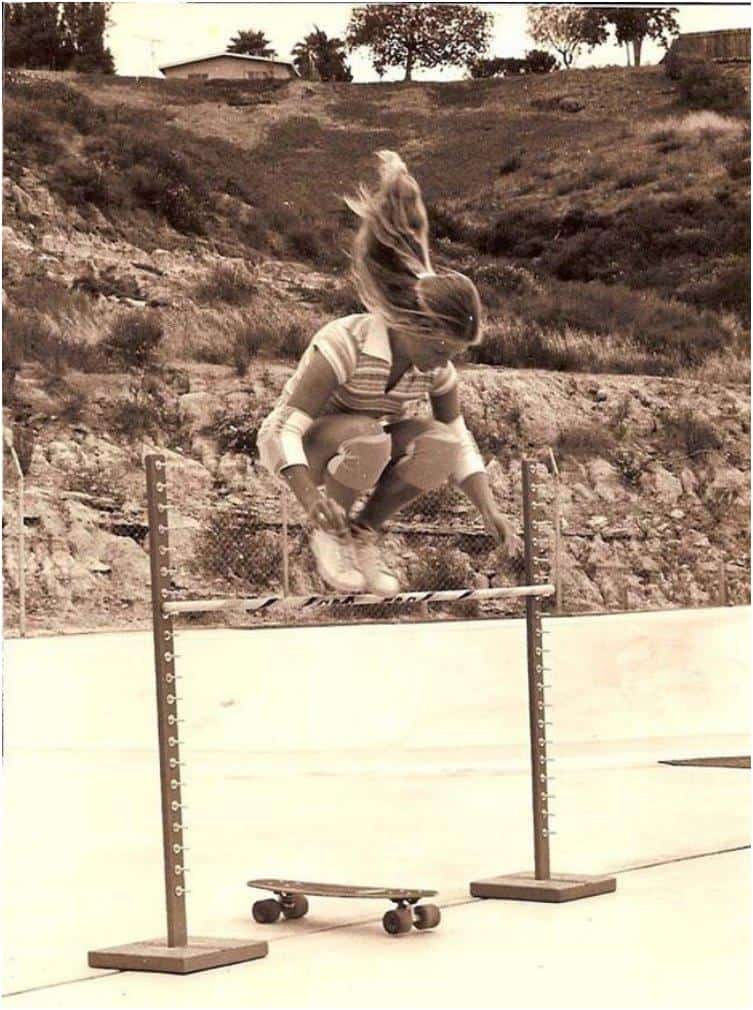 41. Komako Kimura, a prominent figure in the suffrage movement at a march for women's right to vote in New York City in 1917.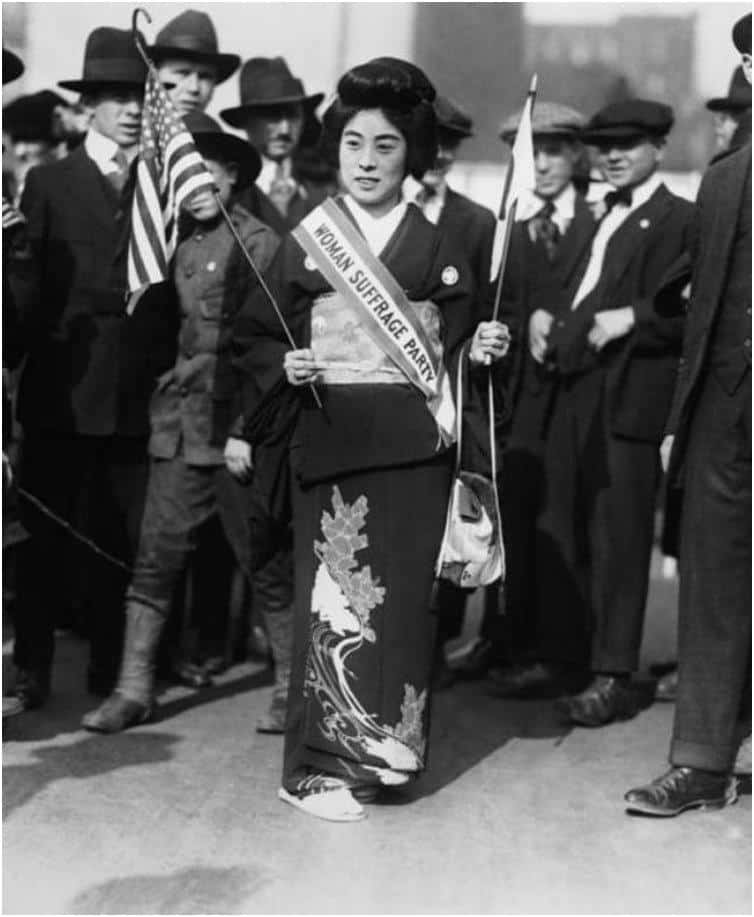 42. Female solders from WWII part of the 3rd Shock Army, sniper division.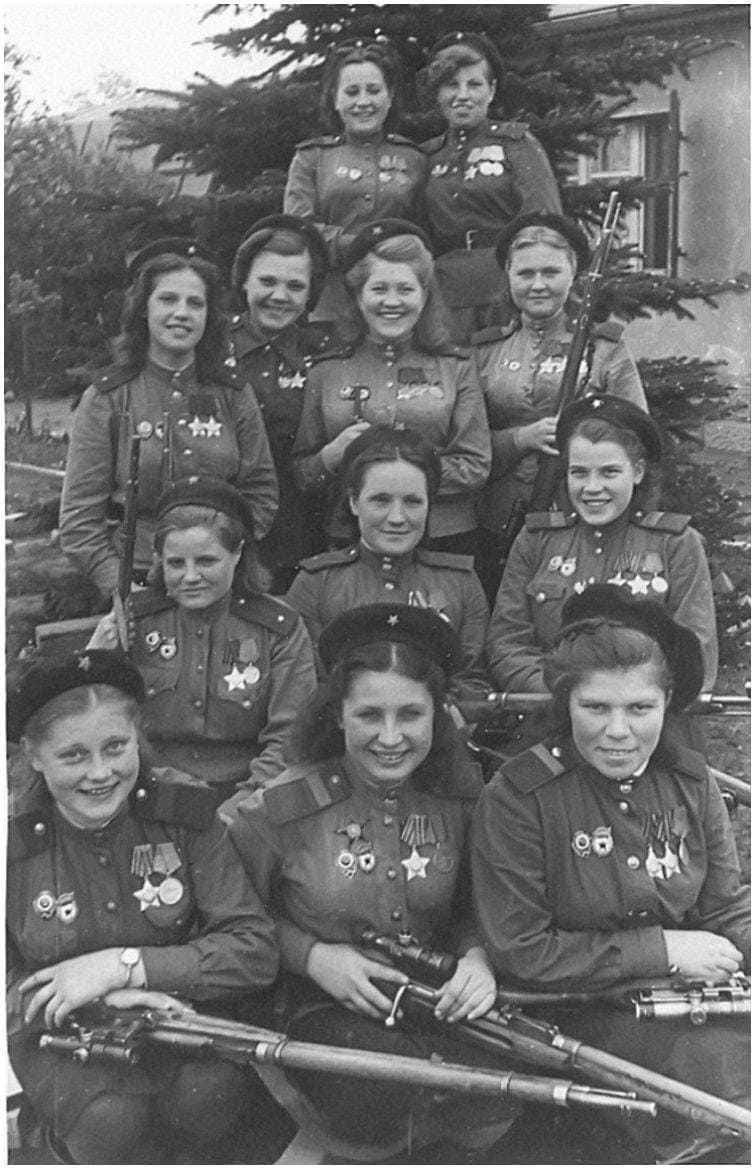 43. In 1967 Kathrine Switzer becomes the first woman to run the Boston Marathon, despite attempts by the marathon organizer to stop her.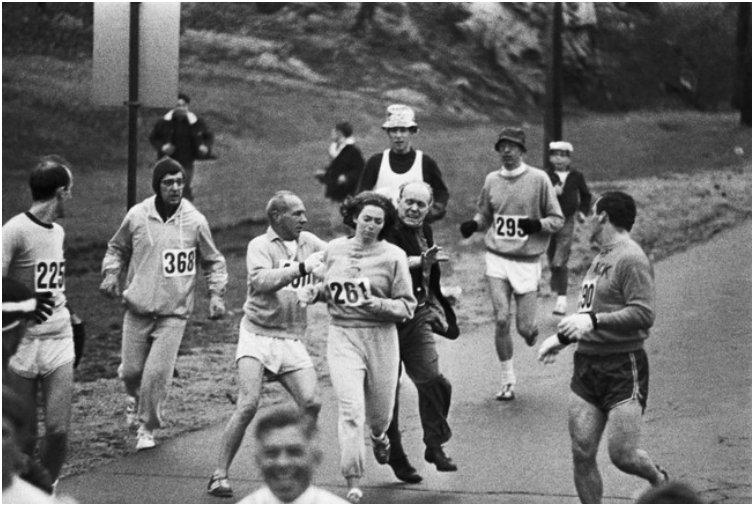 44. Elspeth Beard, during her attempt to become the first Englishwoman to circumnavigate the world by motorcycle during the 1980s.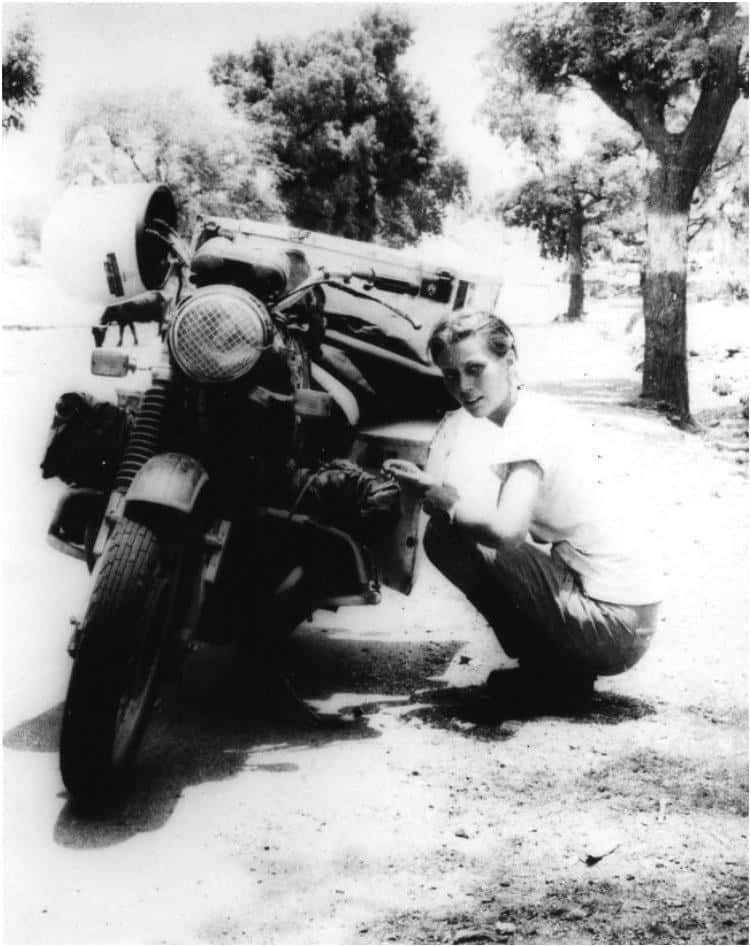 45. Gertrude Ederle becomes the first woman to swim across the English Channel in 1926.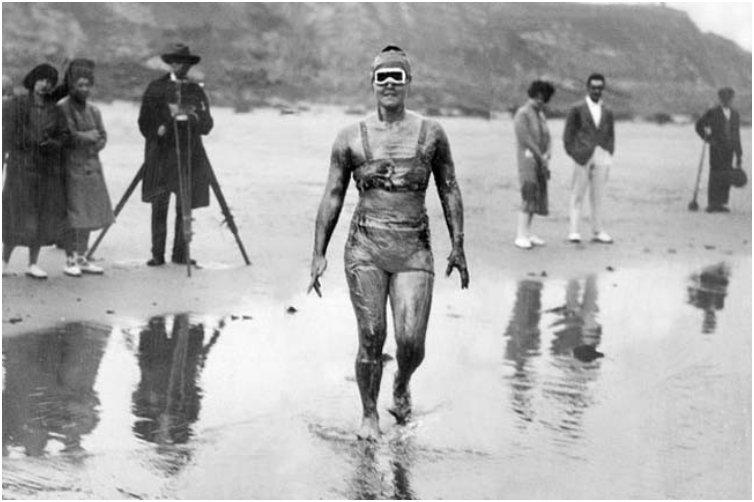 46. Jeanne Manford marches with her gay son during a Pride Parade in 1972.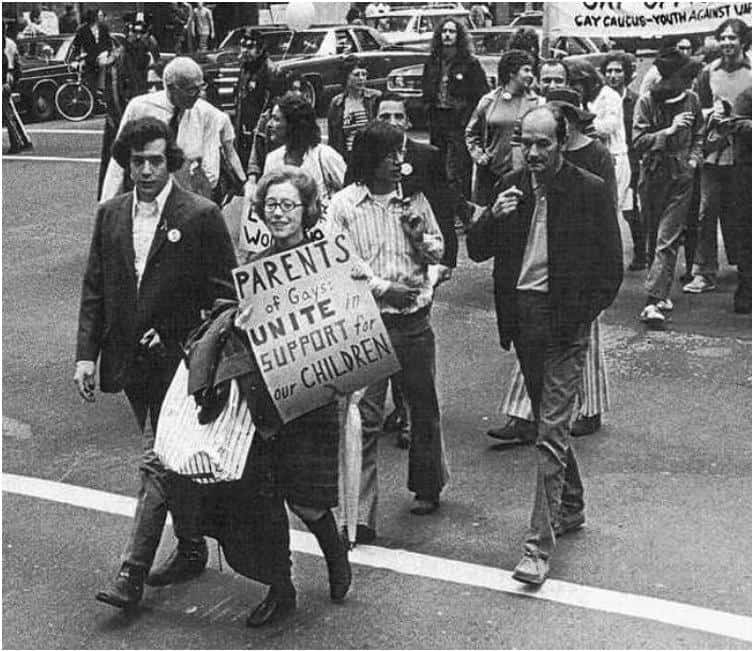 47. Girls deliver heavy blocks of ice after male workers were conscripted in 1918.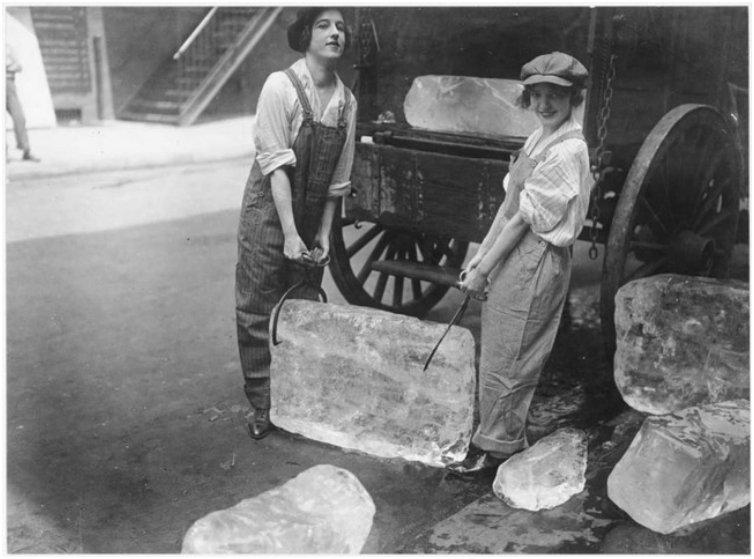 48. Not all Japan's samurais were male, there were also females and they were called onna-bugeisha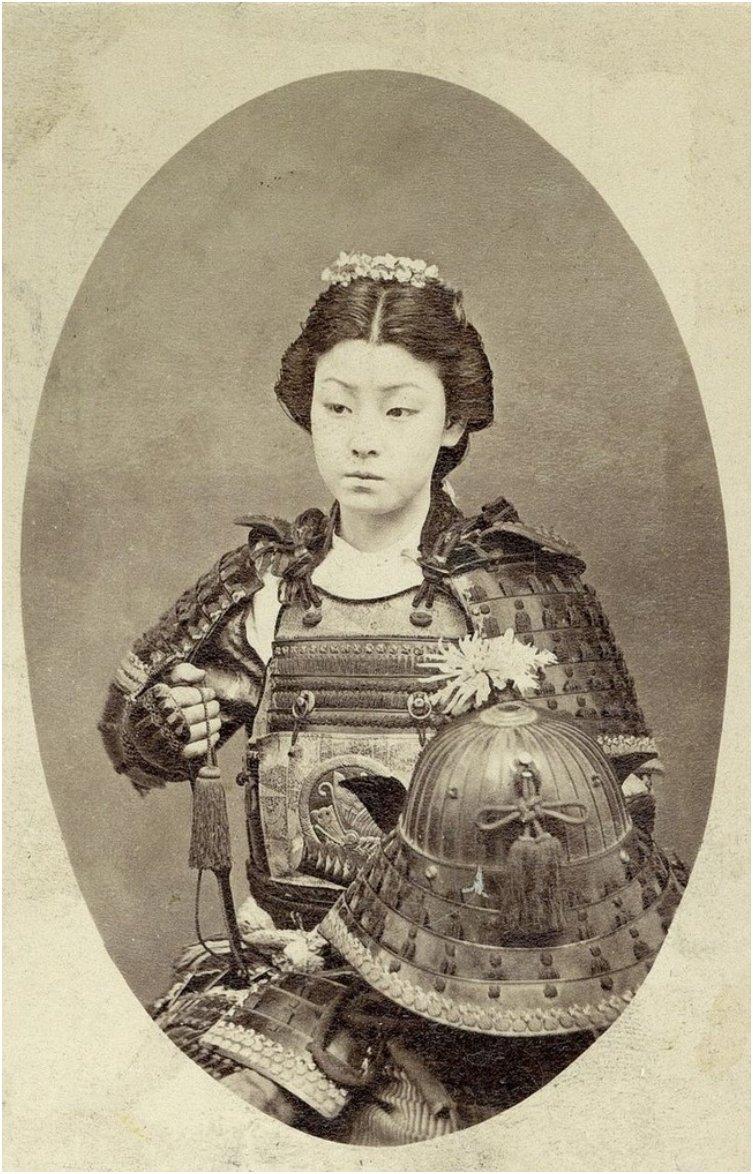 49. Natalya Meklin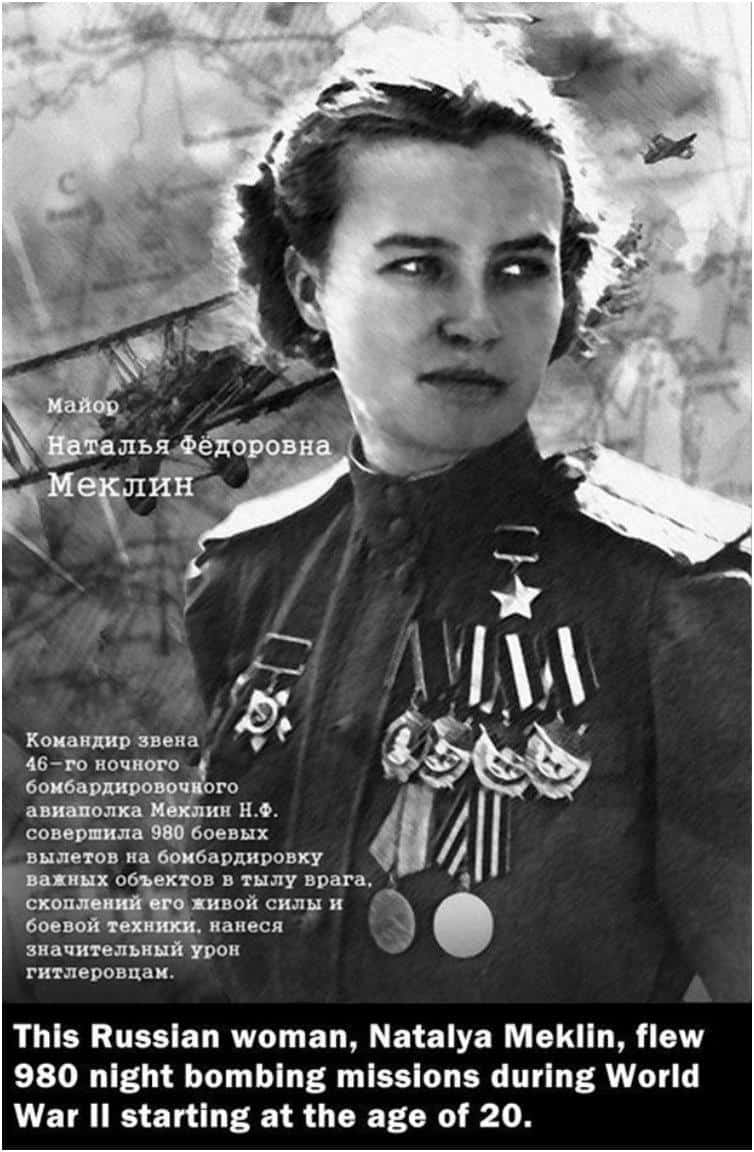 50. Female pilots leaving their B-17, Pistol Packin' Mama around 1941 – 1945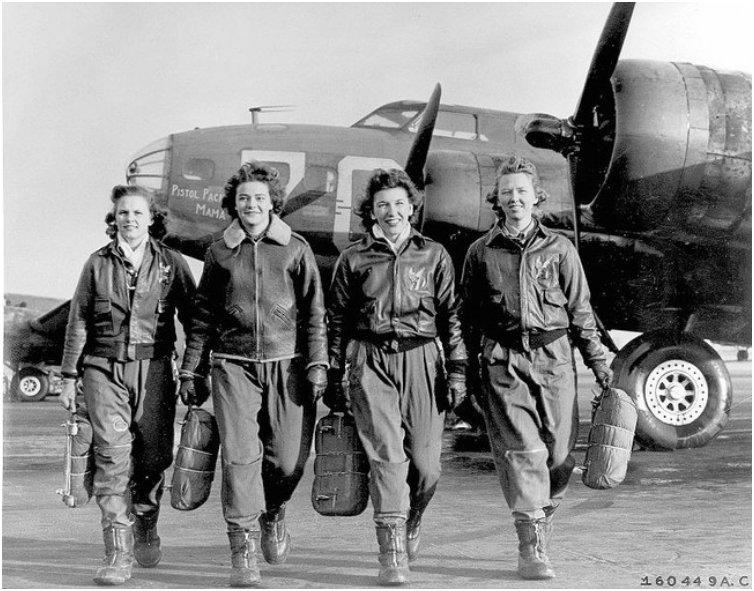 It is thanks to these women and many like them that we enjoy the human rights we have today. Unlike the past, today women can do everything and go everywhere men can without asking special permeation from anyone. Don't do a victory dance yet, we have still a long way to go.
Women are not yet treated equally everywhere in the world. There are still countries and nations where a woman is treated like nothing more than property and a tool for furthering the bloodline, where a rape victim can be killed by her family, where arranged marriages still exists. Those are but a few violations of human rights many unfortunate women around the world endure. Slowly but surely, with the help of education and free access to information, even those oppressed women will soon have enough strength and courage to fight and obtain what they deserve.
In developed countries the fight is still on. It s a fight not for gender equality, but for acceptance. That is a war might reign for many decades to come, because changing one's perspective and mentality is much harder than changing one's habits and rules. But we are getting there.
And if you ever feel useless, incapable or less than everyone else, just remember this list and believe in yourself. If these women had the courage to fight for what they wanted and believed was right, than so can you.
Liked this post? Share it with your friends using the buttons below.