If you've been shopping lately, you've probably noticed that Christmas decorations are starting to come out, and that means the holidays are fast approaching. If you're looking to add a little glitz and glamour to your winter festivities, let's go over 5 easy ways to turn up the glam this holiday season.
1. Add some sparkle to your wardrobe.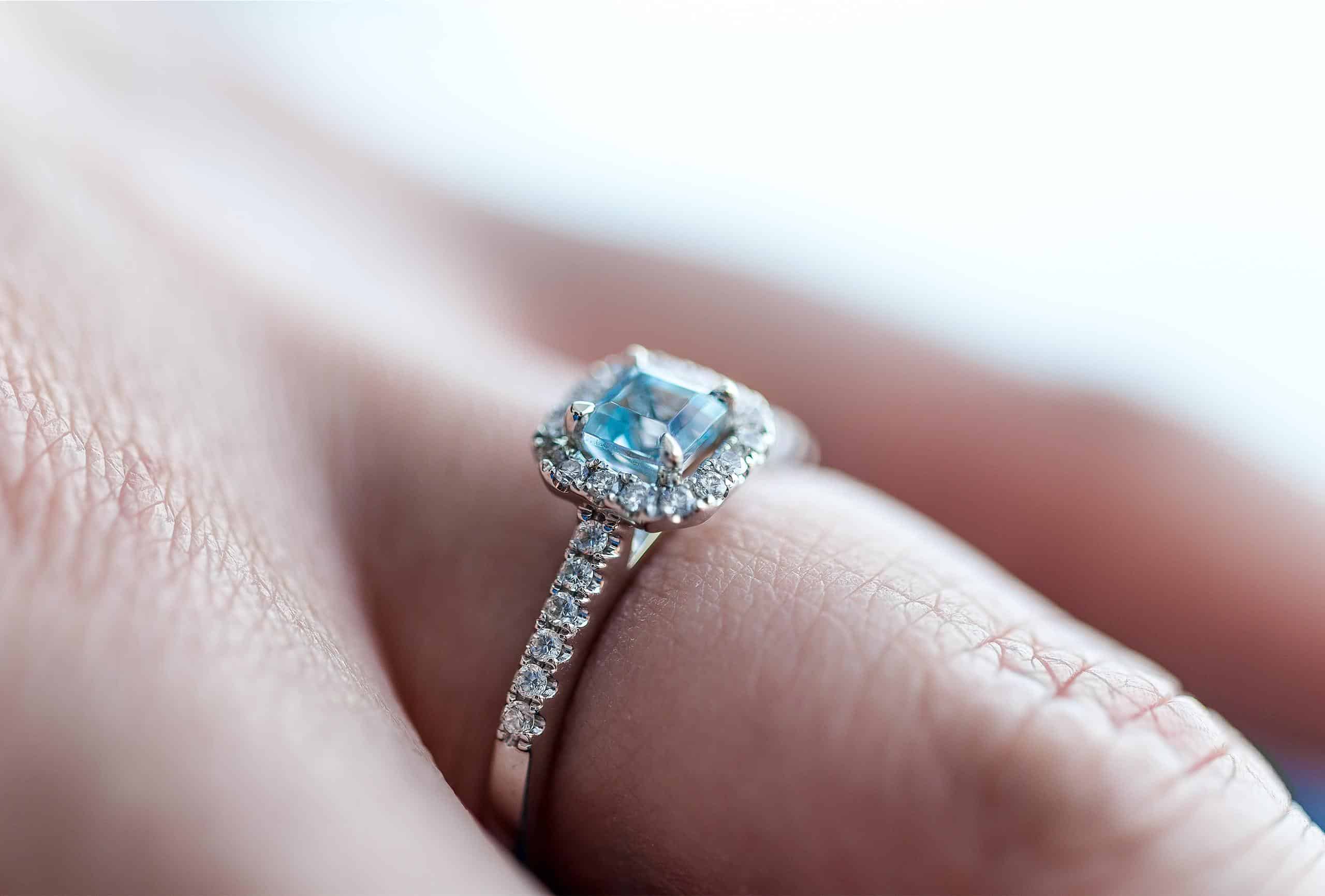 They say that diamonds are a girl's best friend, and there's no better accessory for a holiday event. If diamonds are out of your price range, you can find imitation stones like cubic zirconia in any department store. You can even find real diamonds at a more reasonable price if you look into lab-grown diamonds. They're affordable, while also being more sustainably manufactured for those with ethical concerns. If you want to look into some synthetic diamonds, retailers like Agape Diamonds specialize in lab-grown diamonds, which have all the clarity and brilliance of a mined diamond. You can easily find Agape diamond reviews online if you want to get a sense of how satisfied customers are with their products. White gold also looks festive and fun, so try on some earrings or a necklace next time you go to the jeweler. If you're looking to propose over the holiday season, an engagement ring for your new fiancé is also a great source of sparkle and a sure bet that you'll get a 'yes' when you pop the question!
2. Try a holiday makeup look.
Even if you're not typically a fan of makeup, the holidays are the perfect time to try something new. Be bold and try a seasonal bright red lip. Some shimmer is always a fun idea, and you can try it with your eyeshadow, blush, or even by adding some glitter to your eyelids. False eyelashes are also a simple way to take your makeup to the next level. With Royale Roulette, you can look and feel good, by picking up new makeup while giving money to a charitable cause. They offer a great selection of high-quality lipsticks, matte liquid lipstick, and glosses; and for every product sold, Royale Roulette donates $1 to a charity or organization.
3. Elevate your gift wrapping style.
Instead of picking out a paper from the corner store, take the next step, and make the presents you give special this year. Look online for high-quality wrapping paper, uniquely colored ribbons, and personalized name tags to affix to your packages. Let everyone to whom you're giving a gift, know how special they are by putting a little extra effort in. Not only will your friends and family appreciate it, but your gifts will also make your home look more special if you're having them over for the holidays. Nothing looks more glamorous and seasonally appropriate than a pile of beautifully wrapped gifts. Don't forget to either get a receipt or leave the security tag on, without including the price, so that the recipient can return it for a refund or other merchandise that might suit them better.
4. Take your decorating to the next level.
Throwing up a random collection of ornaments, wreaths, and lights might be simple enough, but you can add some real excitement and glam to the interior and exterior of your home by putting some effort into your holiday decorations. Come up with a color theme and try to stick to two or colors, or use accents in metallic tones that give your look some more shine. If you're putting up a Christmas tree, again, consider coming up with a theme, or sticking to a specific color pattern that matches your other decorations. A well-ornamented home is one of the most important ways to dress up your season. You'll receive plenty of compliments from your loved ones.
5. Enjoy a winter vacation.
One truly luxurious way to celebrate the festive season is to enjoy a holiday vacation. You can opt-out of having a party or just take a nice break after the stress of hosting your guests. Pick a destination that's on everyone's wish list and take a week to decompress before the New Year. If you live somewhere where the weather is cold, then it's the perfect time to escape to the beach. If you prefer cold weather, maybe take a ski trip. You can even find great deals on airfare and hotels if you book early enough, and have a great experience with your loved ones.
Whether it's through décor and wrapping, a trip to the beach, or a new winter look, there are plenty of ways to add some pizazz to your holiday season, you just need to invest the time in finding the products and experiences that will make you feel good. Remember, a huge part of looking good is feeling good, so while you're making your Christmas as glam as can be, don't forget to turn your generosity and kindness up to 11 as well. Feeling glamorous and taking the time to help spread that fun and joy to others, is the recipe for a perfect holiday.