As summer is just around the corner, it's time to start planning (and implementing!) improvements to spruce up your yard or garden so that when summer arrives, you can sit back and relax with good food, good company and your favourite tipple. Take the time now while the weather is cooler to get everything ship shape!
Here is our guide to the top five essential garden and yard purchases for this summer.
A hot tub
Relaxing, affordable and perfect for easing the stresses and strains of a hard day at work, a hot tub is an excellent investment. Whether you want to start the day in a hot tub for those who are lucky enough to work from home or are on holiday but have chosen to staycation, hot tubs are ideal for the whole family to relax in, whether it's with a good book and a glass of wine or a cup of tea at breakfast time.If you're buying a hot tub, consider whether you want to use it all year round or just in the summertime and bear in mind ongoing costs such as heating it and plumbing. The number of jets, filtration system and number of seats is also important if you're planning on having guests around who will also want to enjoy a relaxing dip.
A hot tub gazebo
Once you've invested in a hot tub an essential is a hot tub gazebo, see here for a fantastic range at affordable prices www.inflatablehottubguide.com/best-spa-gazebo/. Designed to protect you from the sun on hotter days or even so you can sit and enjoy a rain storm in summer's cooler moments, your hot tub will keep you warm and you can still relax in a comfortable environment, whilst enjoying nature at its finest. A gazebo offers privacy from peeping neighbours so you are guaranteed a relaxing environment when you need it the most.Hot tub gazebos range from home-made to store-bought and you can choose to incorporate ambient lighting, plants, panels with screens and even stone features. Hot tub gazebos let you personalise your hot tub environment to suit you, so whether you want to feel more at home with nature, or want a more intimate environment, the choice of gazebo and accessories is highly flexible to suit your budget, desired hot tub ambience and to offer a tailor-made experience for you.
Outdoor heating
Dining al fresco is a favourite summer pastime, whether it's on your balcony, a stone patio or a freshly cut lawn. Of course, once the sun has gone down, it tends to get a little chilly outside and so, to enjoy the long summer evenings, outdoor heating is a fantastic investment.
Patio heaters offer excellent flexibility and are available in both electricity and gas options. They are easy to move around the garden, easy to control and easy to maintain. Of course, these use the earth's natural resources to a greater extent than chimeneas and firepits, which once lit, offer added warmth, a touch of romance for a summer's evening, and are fuelled by firewood which is easily available and in terms of an environmental impact, fairly low in the pecking order.
Trees, plants, flowers and shrubs
Once you've mowed the lawn, how do you create a relaxing environment from a green, natural blank canvas? Shrubs, potted plants and trees are the easiest and quickest way to add life and colour to a yard or garden and you can choose plants to suit your budget and colour scheme. Now you can even buy small beautiful fabric pots to plant , use them indoor or outdoor, with the handles on them it makes it easier to move them around and hey it is great for our planet.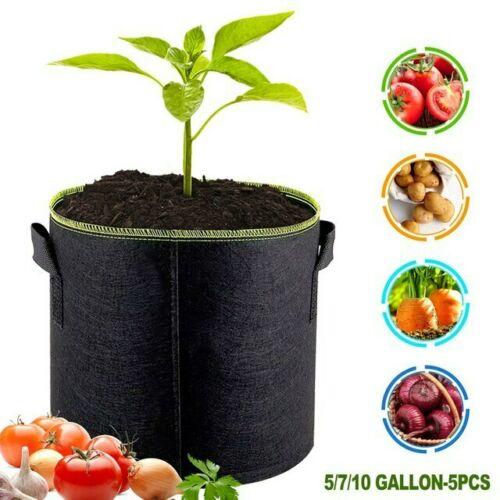 If you're planting trees in a small garden, be careful to select a tree or tree types that are manageable and low maintenance. Whilst oak trees look fantastic in the wild, they'll swamp a small garden and potentially cause structural issues with your home later in life. Choose flowers that match the soil and climate, and if you want a colour scheme garden, plants and flowers whose colors complement one another. Potted plants are a simple and quick way to cheer up a garden or you can plant seeds in flower beds or hanging baskets and watch them grow. If you're particularly green-fingered, why not plant your own food? From a small to a large kitchen garden, nothing tastes as good as your own freshly grown, freshly picked fruit and vegetables served up as apple crumble, a salad or mint for a Sunday roast.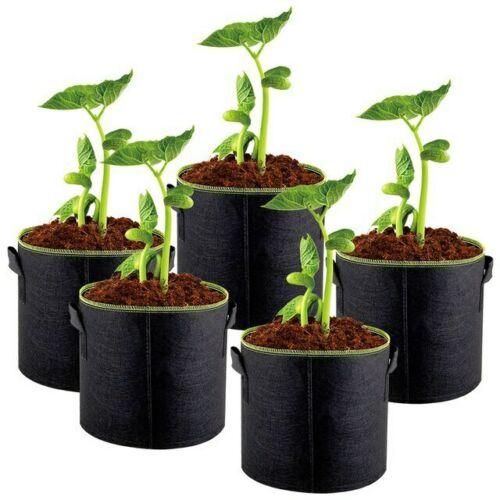 Be seated
Dining al fresco is a summer must-do (see above) but you have to make sure your garden furniture is as inviting and cosy as your living room sofa. Invest in some long-lasting garden furniture to relax on when summer evenings are warm enough for dining outside or simply catching up on a good book whilst soaking up some much-needed sunshine. From classic wooden patio furniture sets for a European terrace vibe to rattan sofas with comfortable cushions to sink into, garden furniture really sets the scene for a cosy evening with family, or a relaxing time with a drink, freshly-cooked food and good friends, as you reminisce and enjoy one another's company.
If you're a fan of the European wooden or metal look foldable table sets, remember to buy comfortable cushions in bright colours so everyone can relax. Rattan garden furniture comes in a raft of designs with various seating formations, from round table to sofa sets ideal for a couple or even a group of eight. Stock up on lightweight blankets for when the temperature drops and citronella candles for a pleasant aroma for evenings in the garden.