Even though the thought of summer consists of fun outdoor activities and beach visits, it also means there will be a rise in heat, humidity, and sweating – so people need to be prepared.
Luckily, there's no need to fret over the heat as there are certain – read excellent – fashion hacks that can be used to survive the coming months of summer.
Not only will this summer fashion hacks keep you fresh, but they'll also have you looking as stylish as ever.
So, let's get into them!
#1: NATURAL ALWAYS WINS
While certain fabrics like polyester and racon look great to the eyes, they are not options for summer fashion as they have no breathing room and will cause you to sweat.
Simply put, your fashion options for summer need to be garments made from fabrics that were designed to fight the heat.
These items of clothing need to be breathable and lightweight while also having the ability to pull all moisture away from your skin.
That's where natural fibers such as wool, cotton, linen, and silk come in as they allow your skin to breathe while keeping you cool and fashionable.
#2: A LITTLE COLOR
When planning a summer outfit for a day out, you must pick light-colored clothes as they don't absorb as much light as dark-colored ones do.
It's even better when the light-colored outfit is loose and free.
#3: SHORTS ARE NON-NEGOTIABLE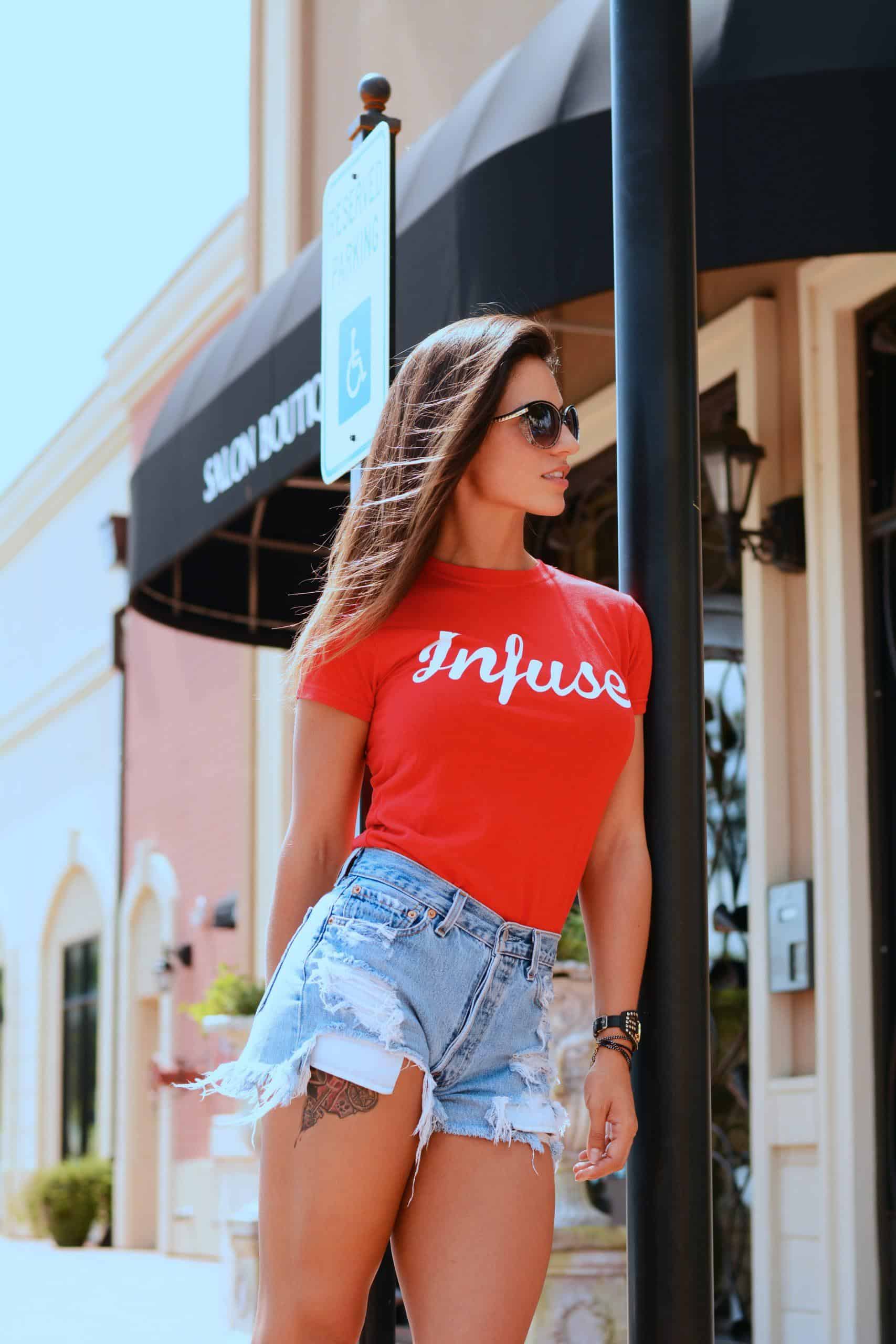 Shorts are a must during summer because they allow for natural ventilation during the hottest times of the year. 
However, as non-negotiable as shorts are, there are a few tips that you need to consider before grabbing them.
One such tip would be to avoid bulky shorts as they are made with heavier fabric that results in more heat.
Despite their storage capabilities, you might also need to stay away from cargo shorts, especially if you do not require its pockets.
There's a possibility that you will want to fill the cargo shorts pockets with stuff, but that usually attracts a lot more heat than necessary.
Hence, you will need to pick a pair of shorts that are comfortable enough to tackle the hot weather.
#4: HAT IT UP
When it comes to summer, it sometimes doesn't matter whether you're a hat person or not because you will need it to protect you from the hot rays of the sun.
With many variations such as straw hats, bucket hats, baseball caps, and sun visors, the hat options are limitless.
Besides protecting your face, neck, and hair from the sun, a hat can also make your outfit more stylish – whether you're going for cute, classy, or quirky.
However, if you have a deep-rooted dislike for hats, you can keep the hair out of your face by using headbands.
Luckily,  headbands come in different styles and sizes – ready for your picking.
#5: YOUR FOOTWEAR IS JUST AS IMPORTANT 
When it comes to dressing for summer, finding the right fabric is just as important as rocking the proper footwear.
With that in mind, you should try wearing stylish sandals for a walk around town or night out and rocking flip flops to the beach.
It is also advisable that you switch up your footwear often and avoid wearing too much leather sandals as they are known to absorb sweat.