When you are done with a busy day, you always end up in your bedroom for respite. To give you a well-deserved rest, you need to pick a bed frame that provides both style and comfort. Before shopping for a bed frame, get to know more about the different materials you can choose from.
1. Solid wood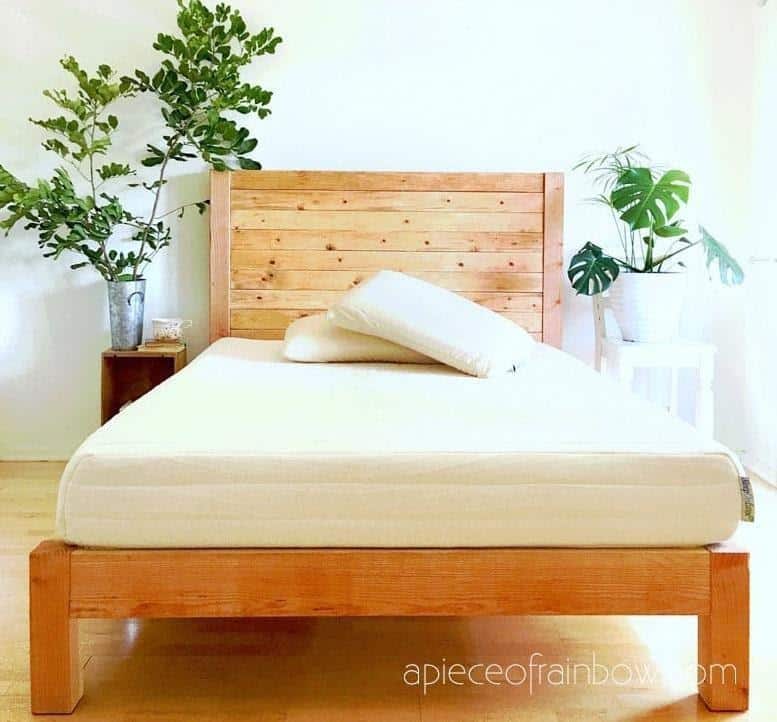 Source: A Piece of Rainbow
If you want a timeless and classic-looking bed frame that suits any home style, you can never go wrong with a wooden bed frame. Apart from its great looks, it is also very durable. Wooden bed frames are usually made from pine, fir, mahogany, oak, and maple. They also come in different shades to match the color theme of your room.
You can purchase a solid wood bed frame from your furniture shop. You need to remember, though, that not all wood-look beds are made from solid wood. Some are from engineered wood or laminates, which we will talk about below. If you want, you can also make your own bed frame as a weekend DIY project.
2. Engineered wood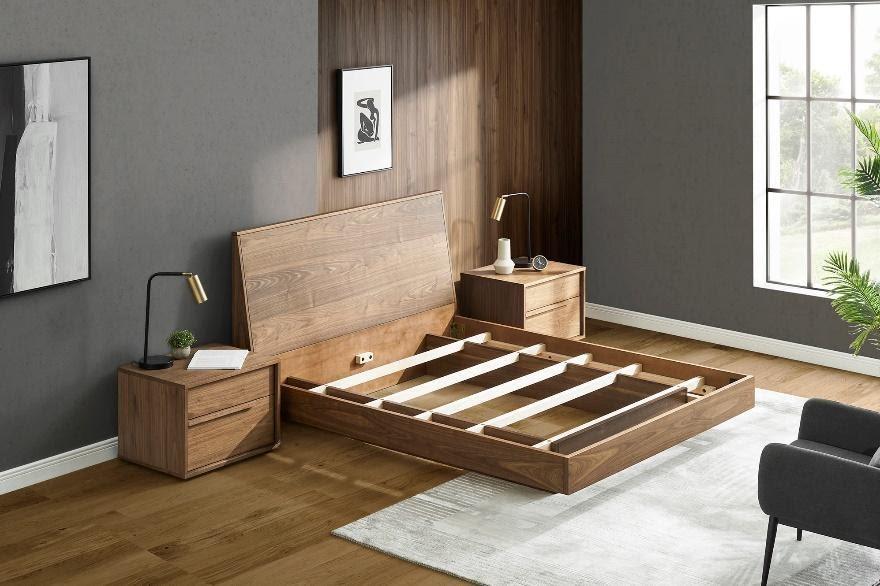 Source: Castlery
Engineered wood is a plank that looks just as classy as the solid wood bed frame but is usually less expensive. It has a solid wood top followed by layers of high-density fiberboard (HDF) or plywood. These layers are held together by adhesive and wax, making the plank durable, stable, and water-resistant than solid wood bed frames.
3. Laminate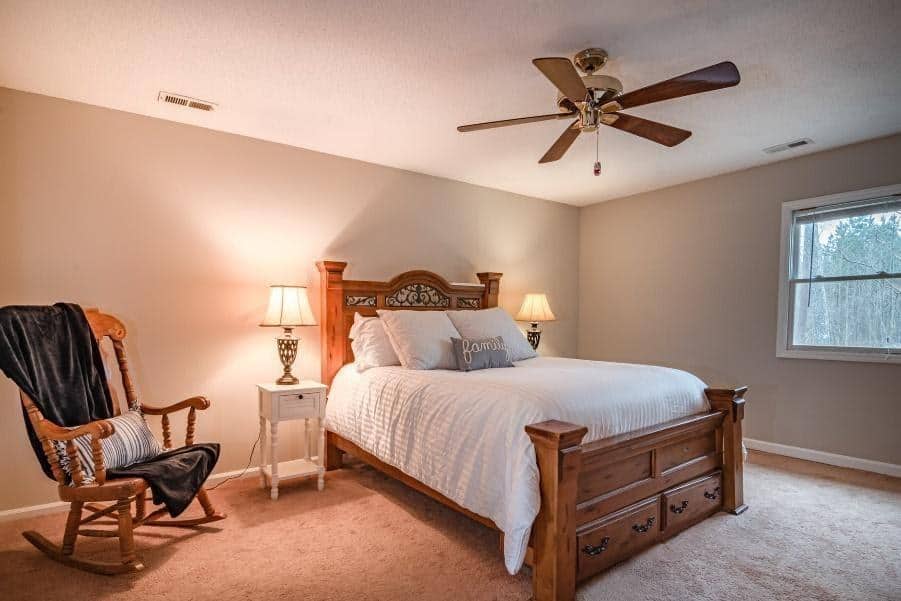 Source: Pexels
For a cheaper wood-look alternative that is also durable, you can go for a laminated bed frame. The good thing is that, unlike solid and engineered wood, laminates have scratch-resistant, stain-resistant, and water-resistant surfaces. In their core, laminates are usually composed of melamine resin and fiberboard (medium or high-density fiberboard). In addition, because they are synthetic, you can choose from various colors and wood grains that will match your bedroom.
4. Upholstered bed frame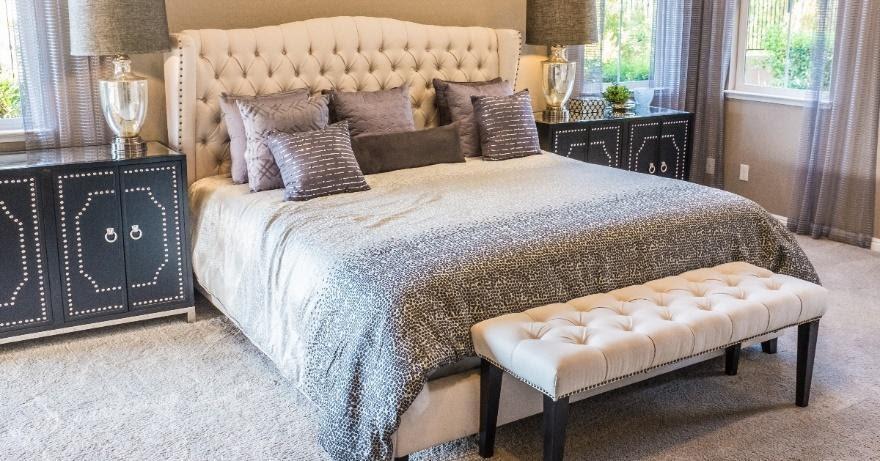 Source: Unsplash
Upholstered bed frames can give you a more comfortable feel and a much softer, cozier look for your bedroom. They are usually made of engineered board, foam, and fabric cover. For the fabric, you can choose natural materials like linen or cotton. You can also select velvet, leather, or leatherette for a more luxurious look and feel.
5. Metal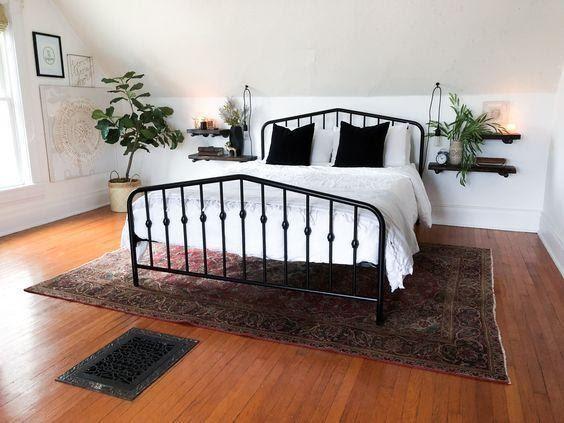 Source: Pinterest
Finally, you can choose the metal bed frame. This type is perfect for an industrial home style. This type of bed frame is usually made of stainless steel or wrought iron. What is great about metal frames is that they are very easy to clean and maintain. In addition, they typically come in many colors and designs. Some suppliers can even customize the bed frame design for you.
There are several excellent choices when it comes to bed frame materials.  It is up to you to choose which material suits your needs and your home style.  Which one is your favorite?