Ladies love doing their nails, and since it is very affordable. we have at least several bottles of different colored nail polish at all time. Sometimes wee end up buying nail polish in colors we thought looked pretty only to realize that we have nothing in our closet that matches them. No worries, because here are some ideas on how you can finally use those unused bottles.
All of us know at least one nail polish trick, like the age old fix for the pantyhose, but there are also many more uses for clear and colored nail polish you might not have though of that can help you all around the house and even outside it. Go trough our list and see if you can find them.
Stop stocking runs with clear polish dabbing some clear nail polish at both ends of the run to minimize damage.
Thread a needle faster by running the thread over with nail polish.
If you have a button that you notice is loose, brush the threads with clear nail polish and it should help keep the threads from breaking.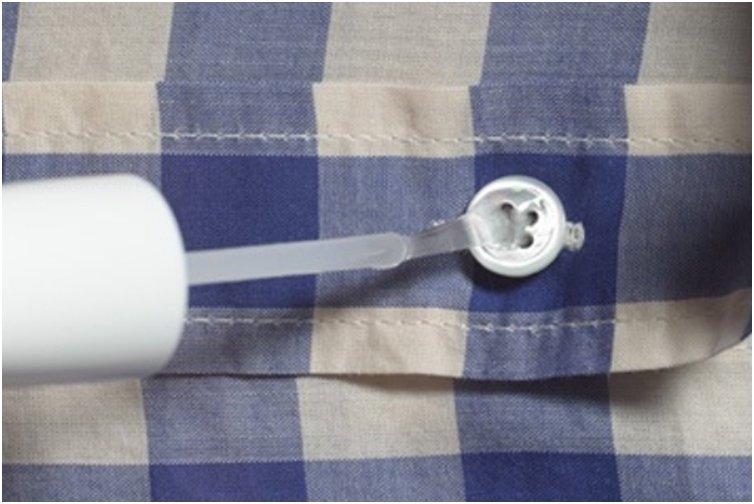 If you have a salt shaker that shakes out a little more salt than you like, seal up some of the holes by brushing some nail polish over them.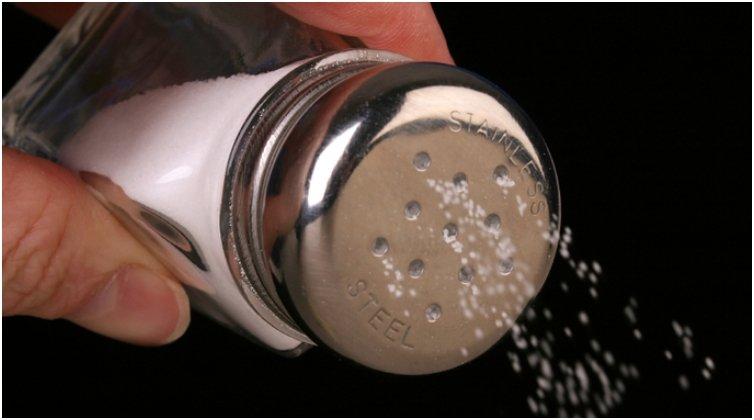 Keep small loose screws in place with a coat of nail polish.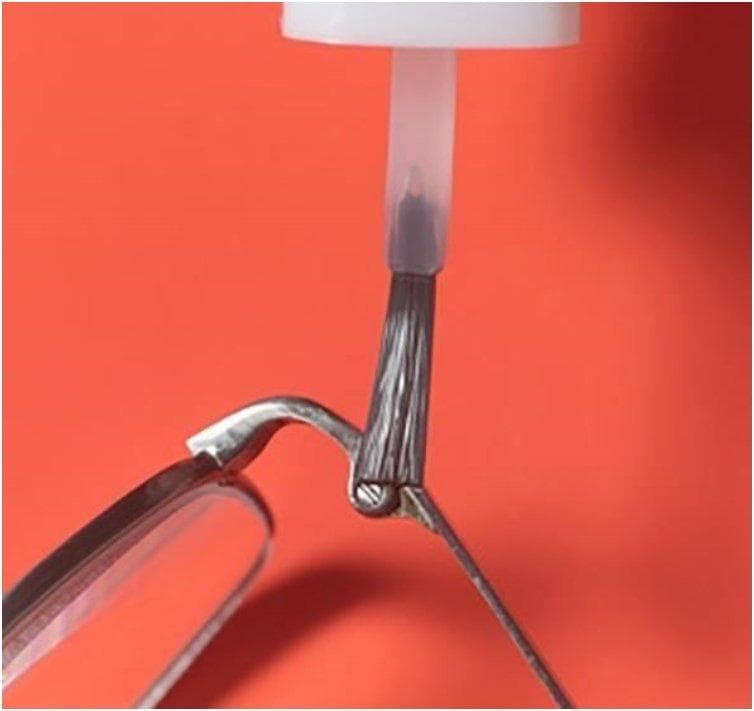 For an extra hold, coat your screws in nail polish.  After setting the screws let the polish dry.  This should give you added durability.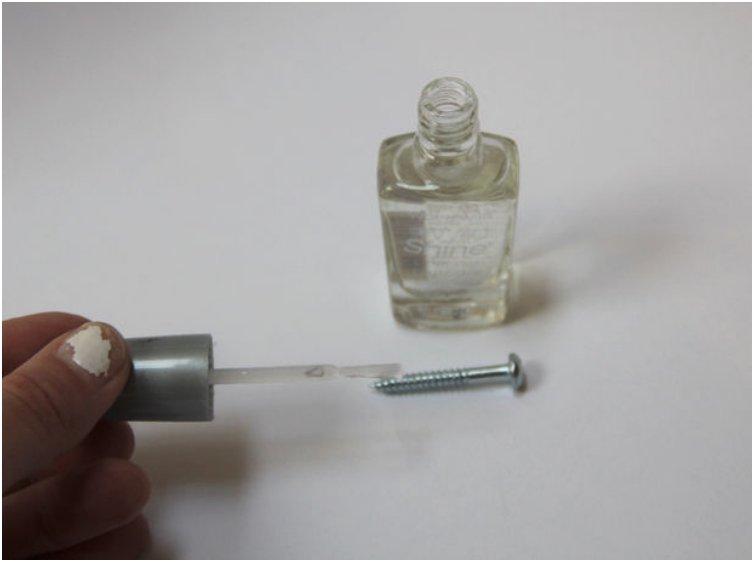 Seal envelopes when you don't have glue.
Prevent jewelry fro tarnishing with a coat of clear nail polish.
Neaten the appearance of frayed shoelaces, and extend their life. Dip the ends in clear nail polish and twist the raveled ends together.
Cover up a scratch on scuffed shoes or boots.
A clear coat of nail polish will make your belt buckle shine.
Give a splash of color to your high heel soles with nail polish.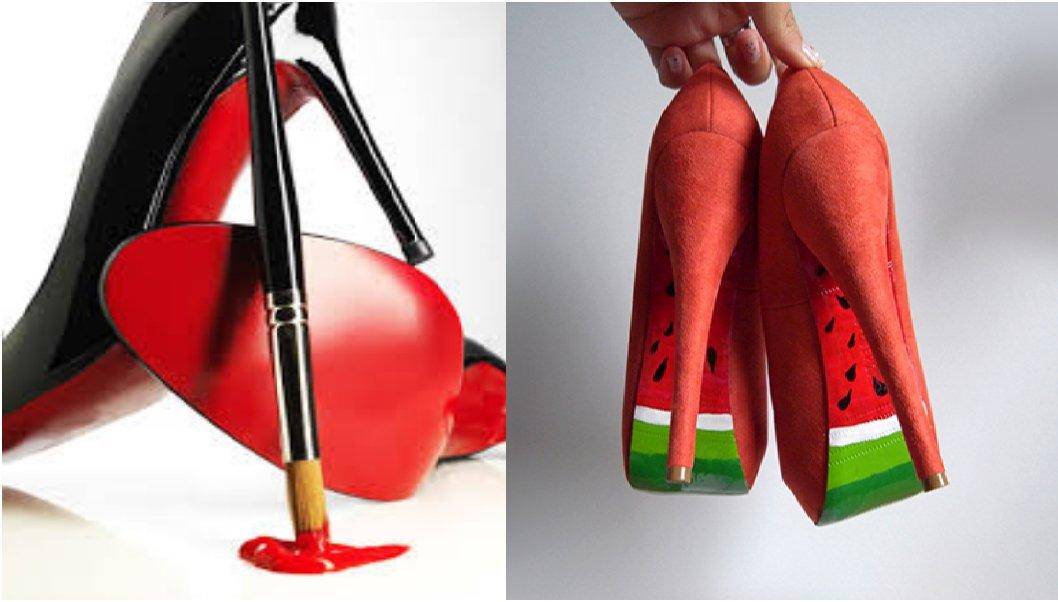 Update old jewelry with different colored nail polish.
Prevent allergic reactions on your skin from metal accessories by applying a coat of nail polish. 
Paint the inside of your rings with nail polish and you'll never have green marks on your fingers again.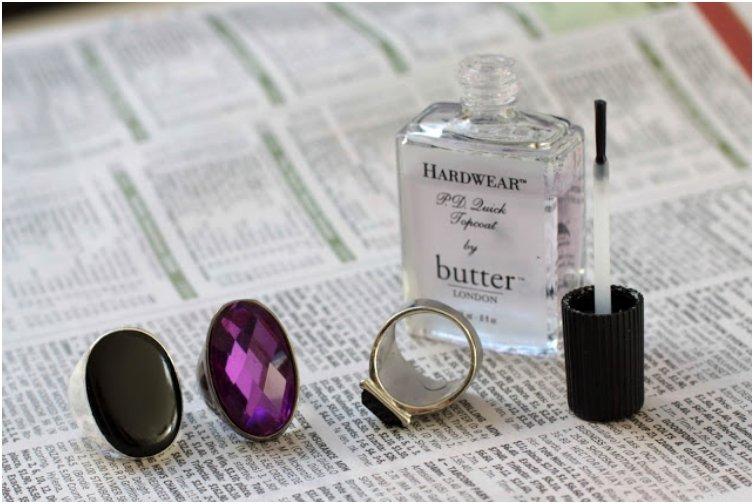 Paint your regular bobby pins a vibrant color or with glitter polish to add some color to your hairstyle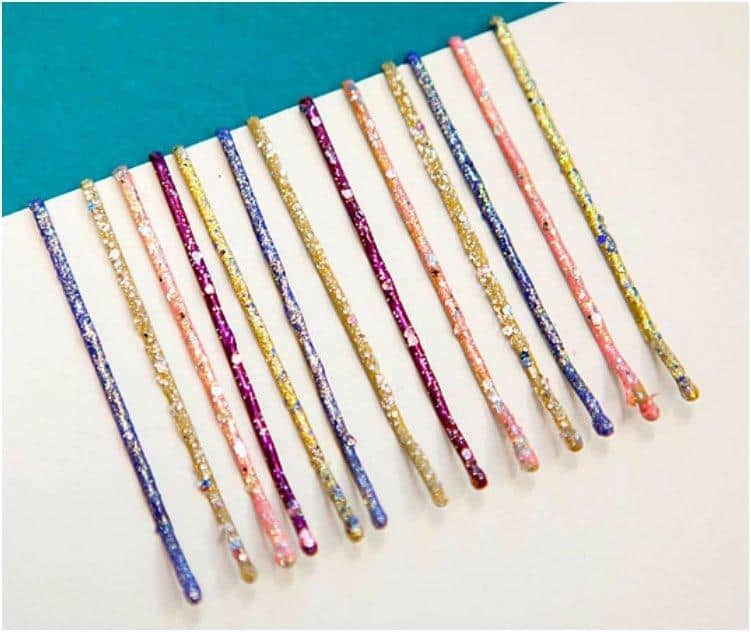 Make rock monsters.
Keep your gardening labels from smudging by applying a coat of clear nail polish.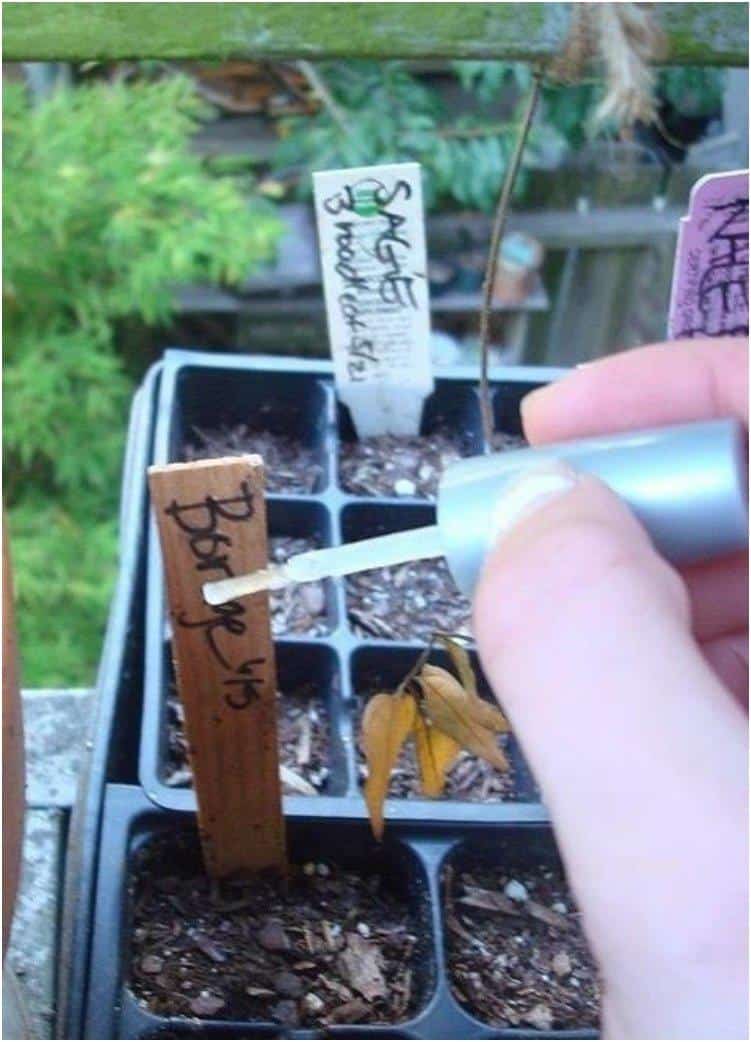 Make your dull clutch chick  and fun by splattering it with some nail polish.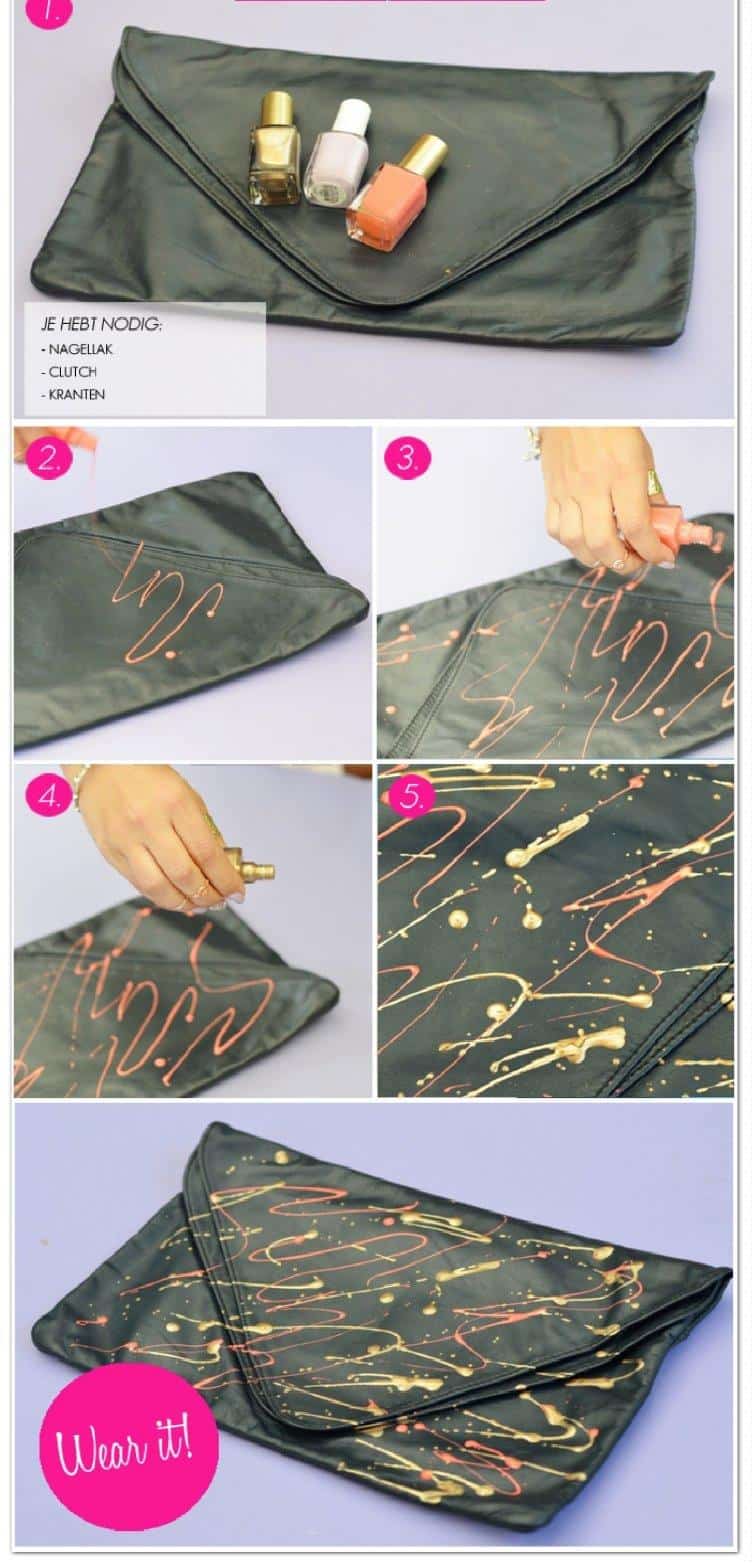 Prevent rust rings by painting a topcoat over the bottom of your shaving cream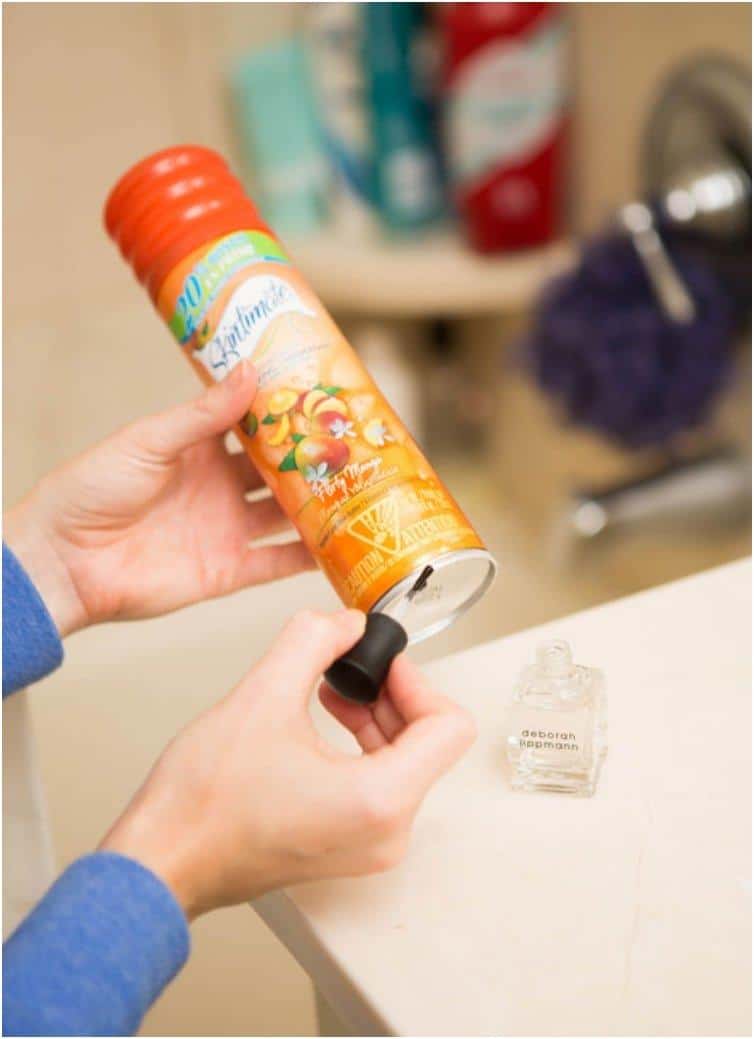 Mark your thermostat and shower settings. Paint a thin, colored nail polish line to mark the right setting on your thermostat. Do the same for that perfect shower temperature.
Get creative and paint a unique phone case.
Use nail polish to for marbeling decorative items (tutorial here)
Give your sunglasses a cheerful  summer makeover with nail polish. To protect the lenses while you paint, just cover them with a thin layer of Vaseline and then wipe clean once your artwork has dried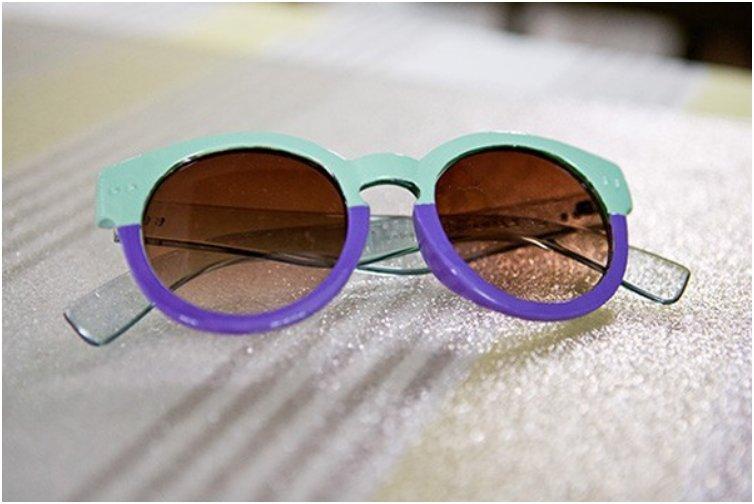 Dab some glow-in-the-dark nail polish on the buttons of your remote control and you'll never have to worry about pressing the wrong button in the dark again.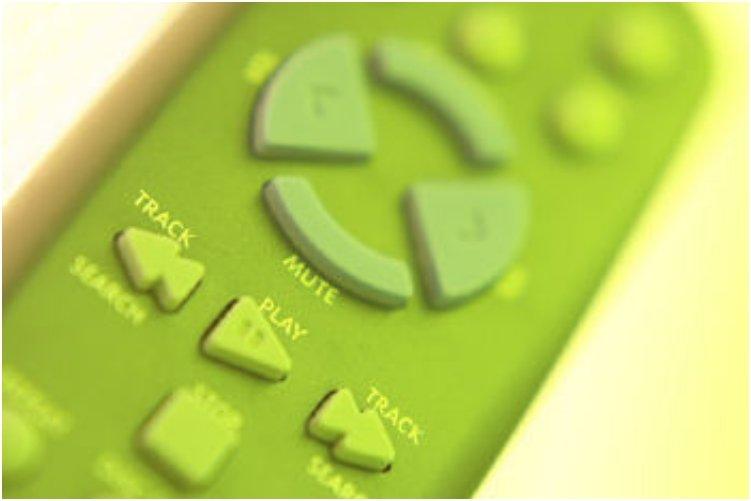 Mark levels on measuring cups or buckets.  For your cleaning bucket you can mark how much soap you need and another level for how much water you need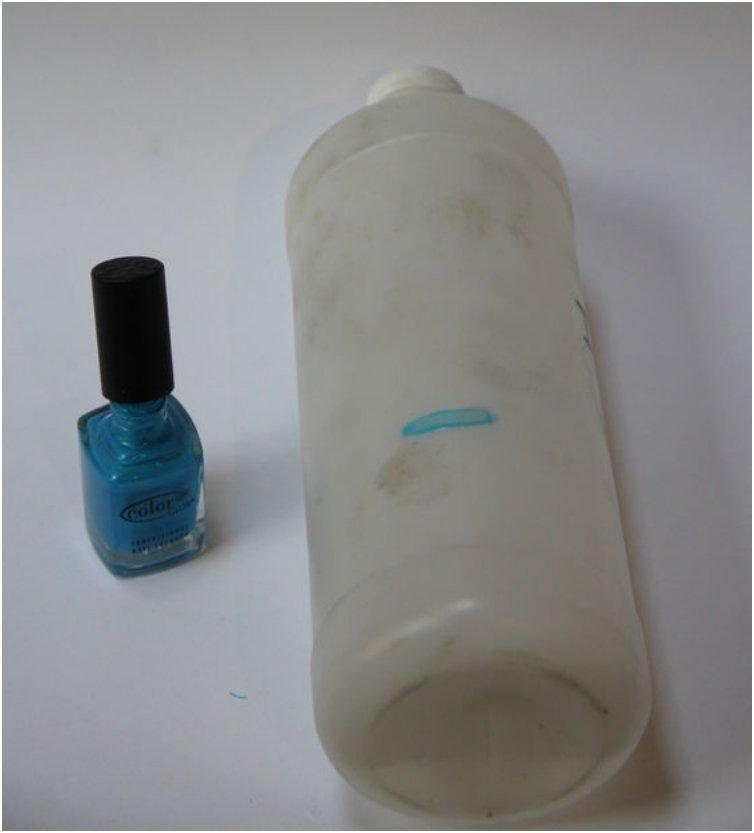 Smooth splinters or nicks in your wooden hangers by brushing some nail polish over the rough edges to smooth the surface again and keep your coat linings safe.
Get rid of warts and prevent spreading the virus to others by covering them with nail polish. The wart should be gone or greatly diminished in one week.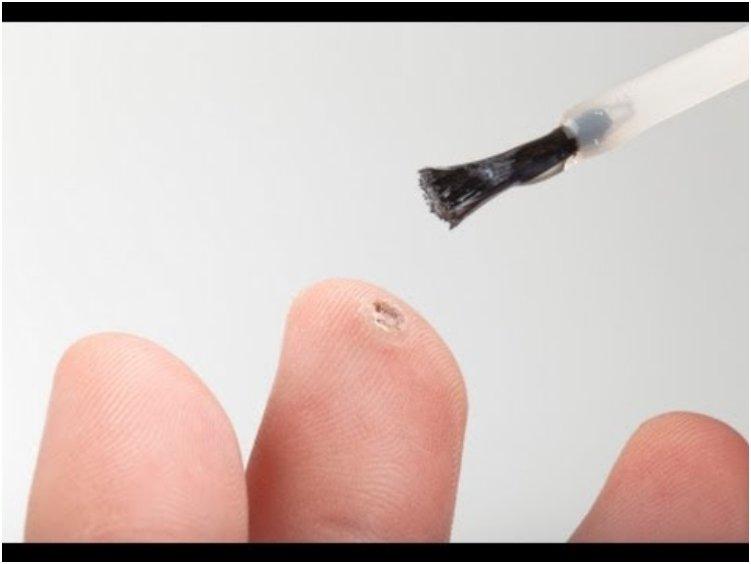 Nail polish can be used as liquid bandage for small cuts.  Dab a little on and around the wound and let it set to prevent contaminating the area furthe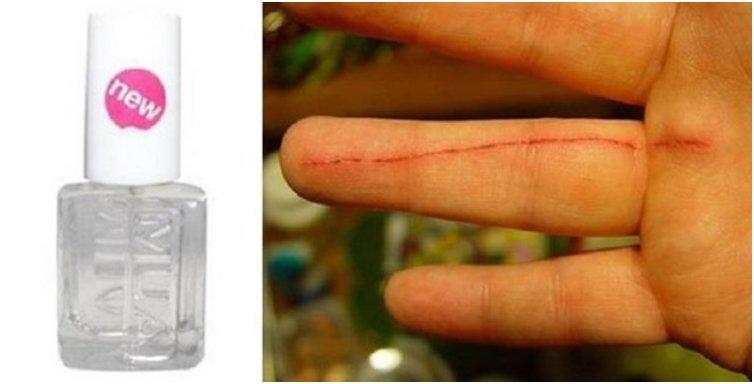 Painless way to remove ticks that have dug in too deep. Cover them a thick coat of nail polish, cutting out their air supply. Wait until they come out and remove them easily.
Cover small scratches on your car.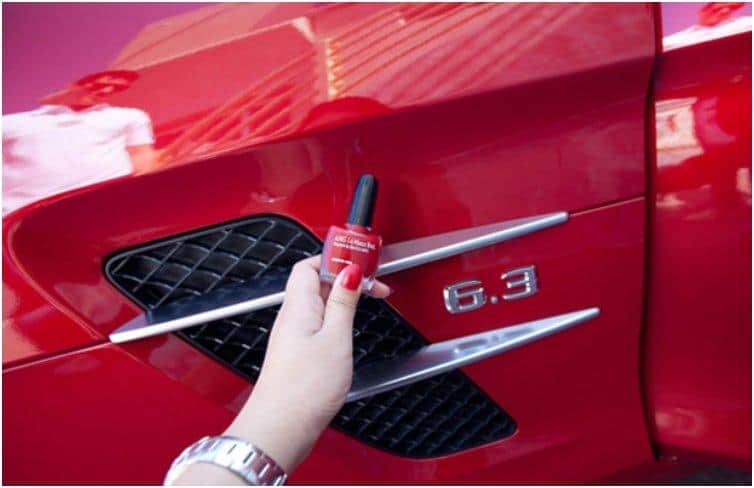 Nail polish serves as an adhesive to help prevent windshield cracks from spreading.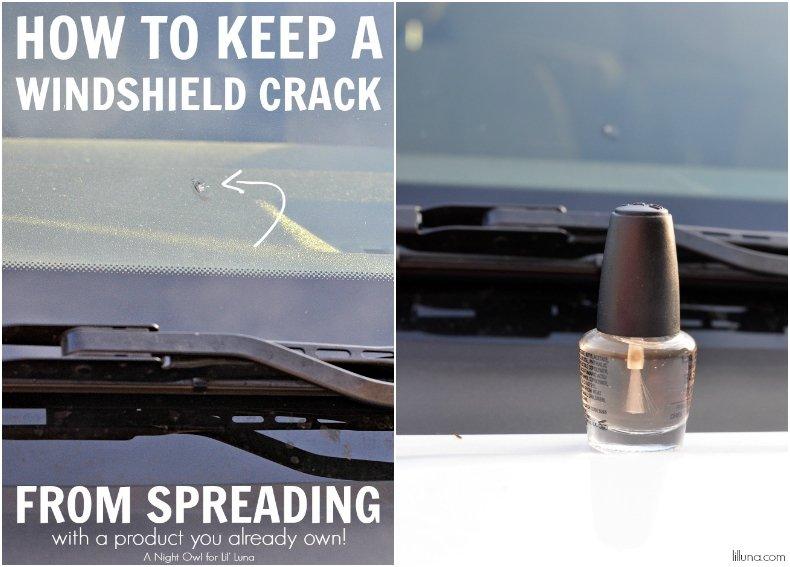 Fix small chips on tiles with the same colored nail polish or cover scratches on floors with clear one.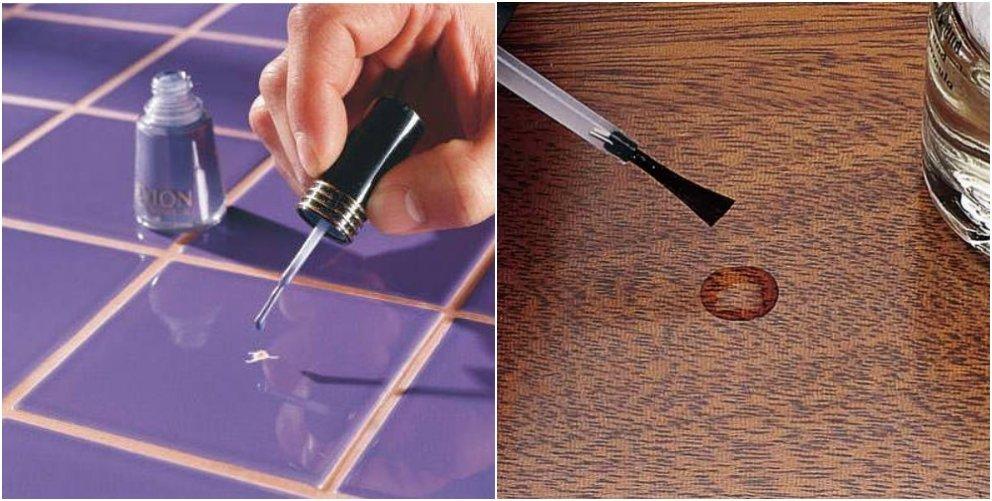 Make colorful marbled eggs for Easter with nail polish (tutorial here)
Coordinate your cords for computers and televisions with different colored polishes
Waterproof stick matches is by applying a heavy coating of clear new polish over the match head, preventing any moisture from penetrating.
Paint your keys with nail polish to easily distinguish the sets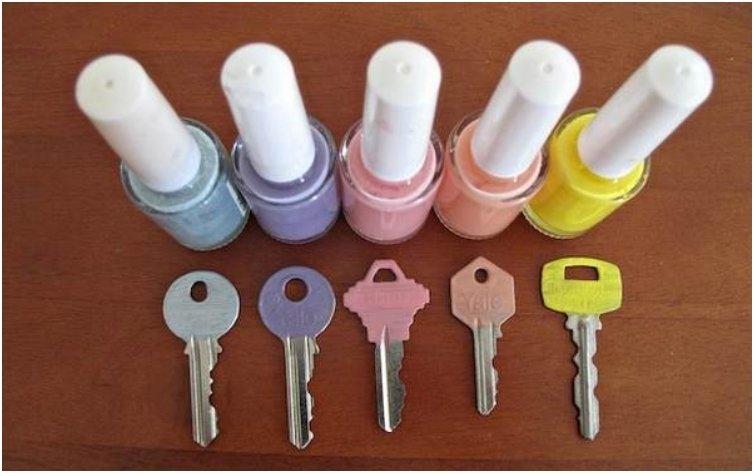 Bonus clever use for nail polish: Easy way to tell your twins or triplets apart (paint their toenails)
Now you can finally get rid of that off-colored nail polish in a useful and creative way.
Thank You!