The begging of the school year means that parents have to once again prepare lunches for their kids. But while most kids can't wait to see what they have for lunch, two brothers at the age of 7 and 11 can't wait to see what napkin their lunch is wrapped in.
Nina Levy has found a new, fun and very unique way to get her kids excited about eating lunch. Every day since 2006 she's been drawing her two sons' favorite cartoon, movie and game characters on the napkins she packs with their school lunches. She draws her little works of art with markers and she's even created some unique characters of her own.
Here is a small part of her ever growing napkin art collection.
1. The Two Lucky Sons Ansel And Archer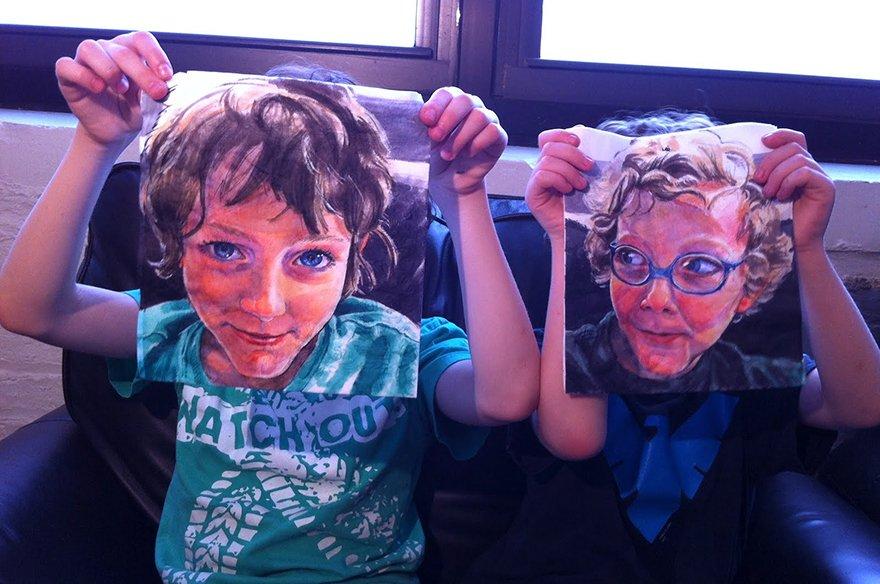 2. Chum Chum And The Fish
3. Pikachu With Portal Gun
4. Rigby, Bart Simpson And Mordecai
5. Sybil
6. Milo
7. Spider-man And Lego Spider-man
8. Sakuru Dragon
9. Loki, The Hulk And Thor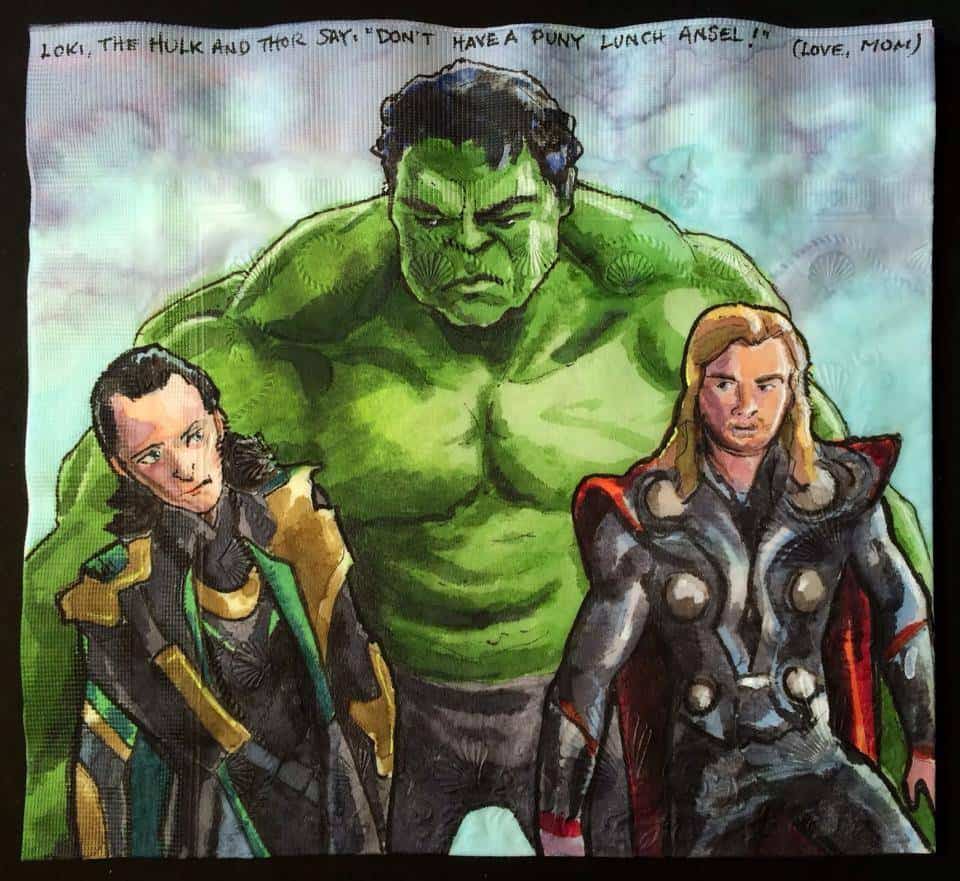 10. Tom, Jerry And Puss In Boots
11. The Minions And The Alien
12. Godzilla And The Colossal Titan
13. Slow Loris
14. Two Lions At The Bar
15. Raccoon Mario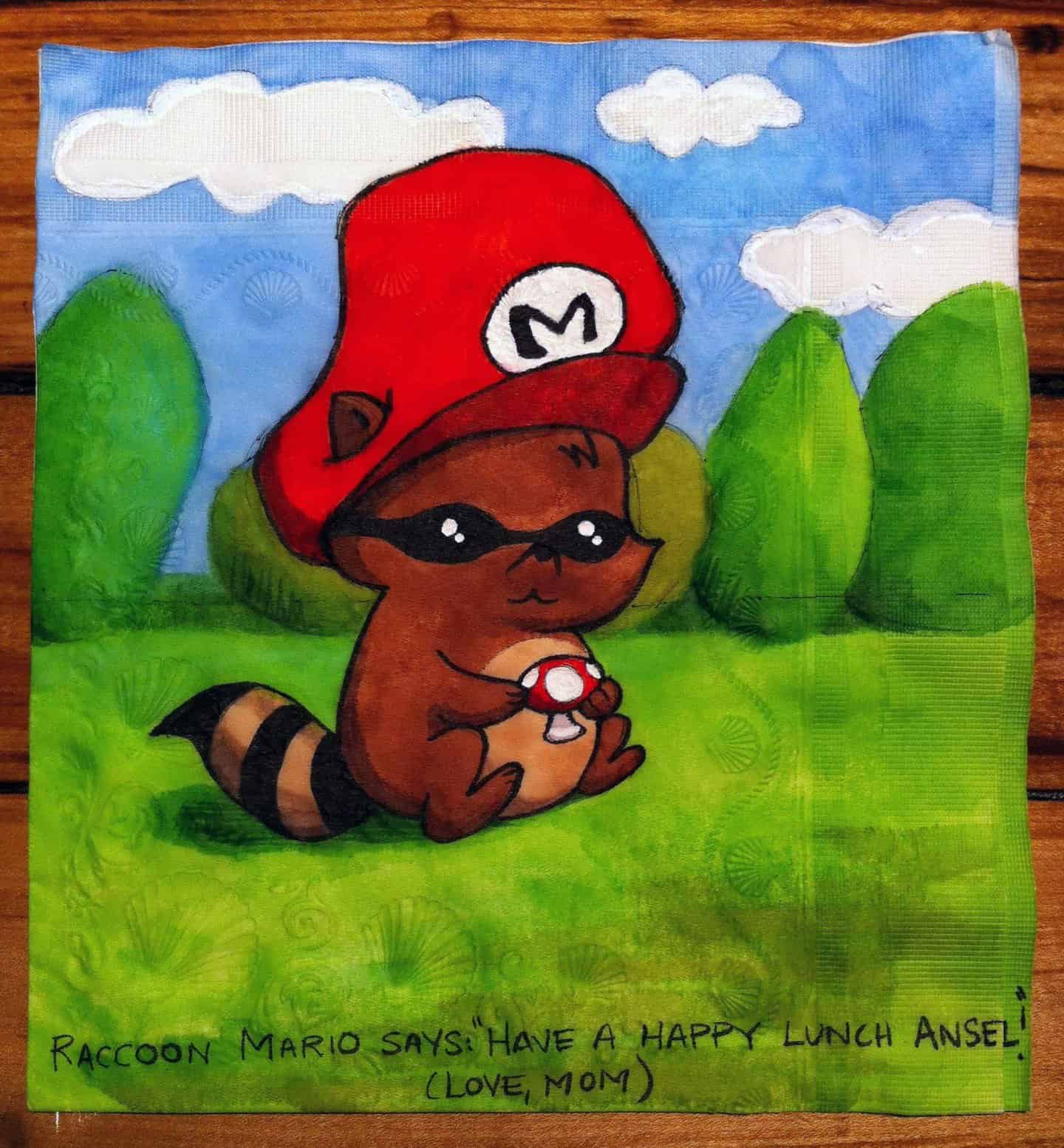 16. Mabel, Dipper And Batman
17. Corvo, The Hitman And Connor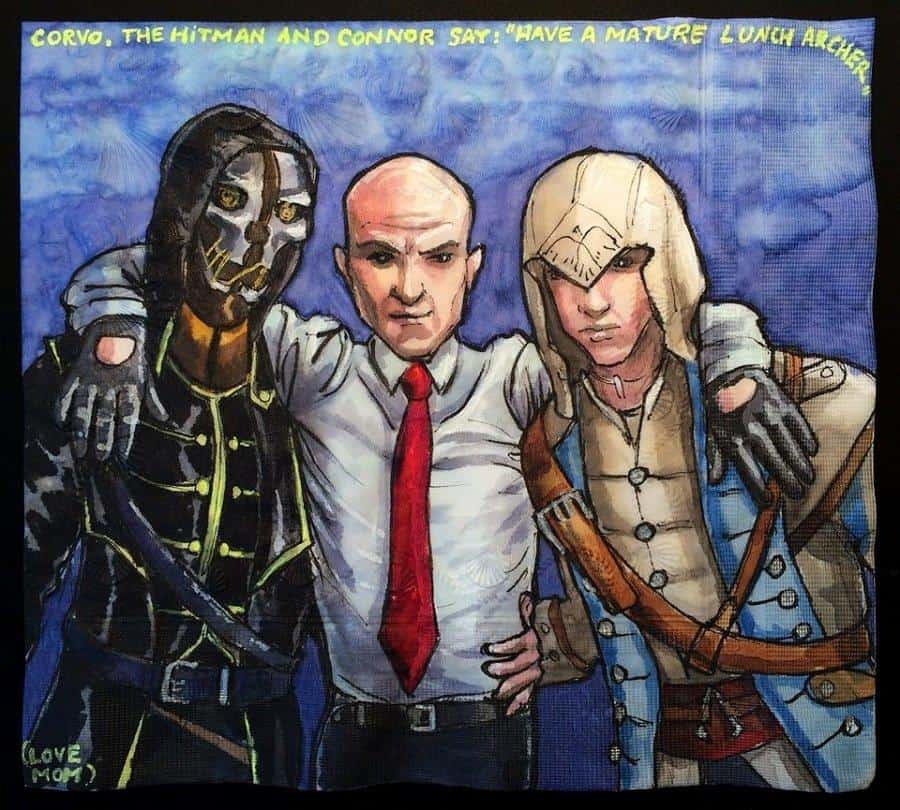 18. CandyTooth Godzilla
19. Alvin, Luke, The Joker And Skips 
20. Kung Fu Hedgehog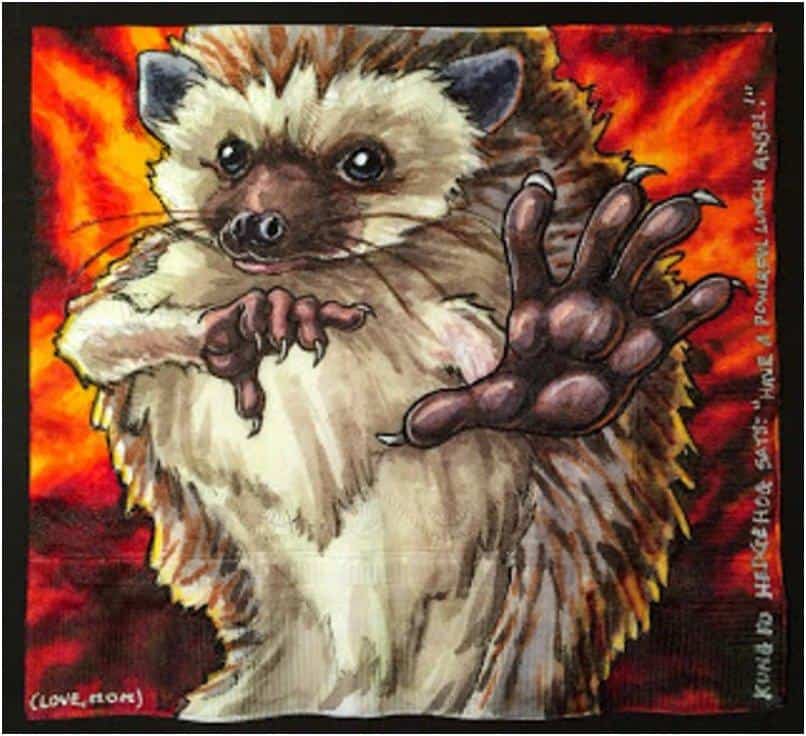 21. The Lorax In Halo Armor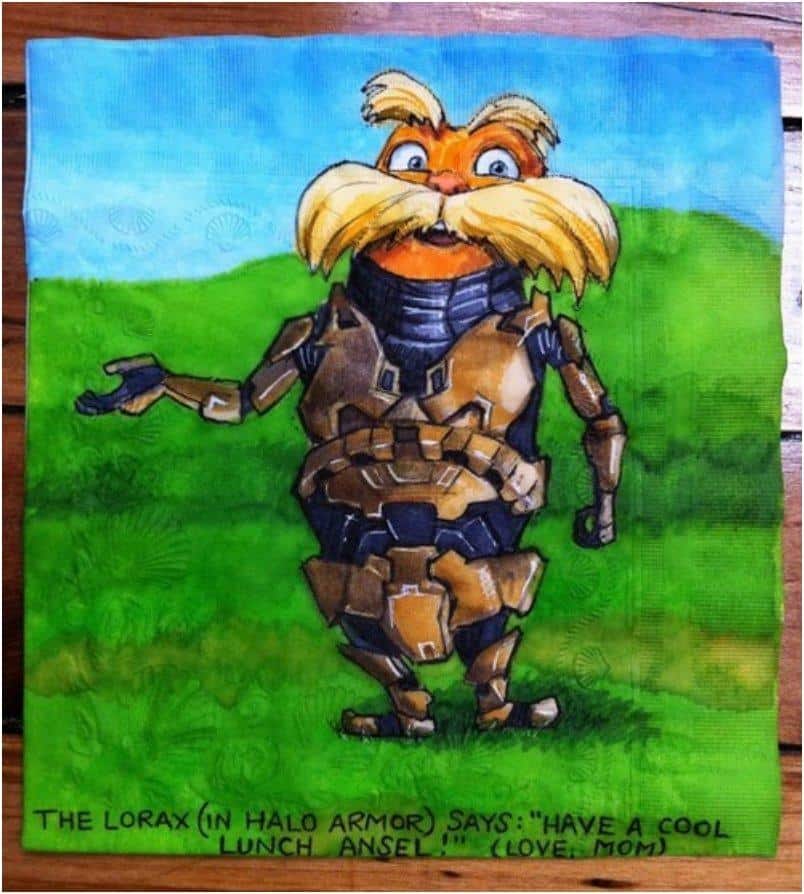 22. Cat And Bird In Cherry Blossoms
23. Skateboarding Dog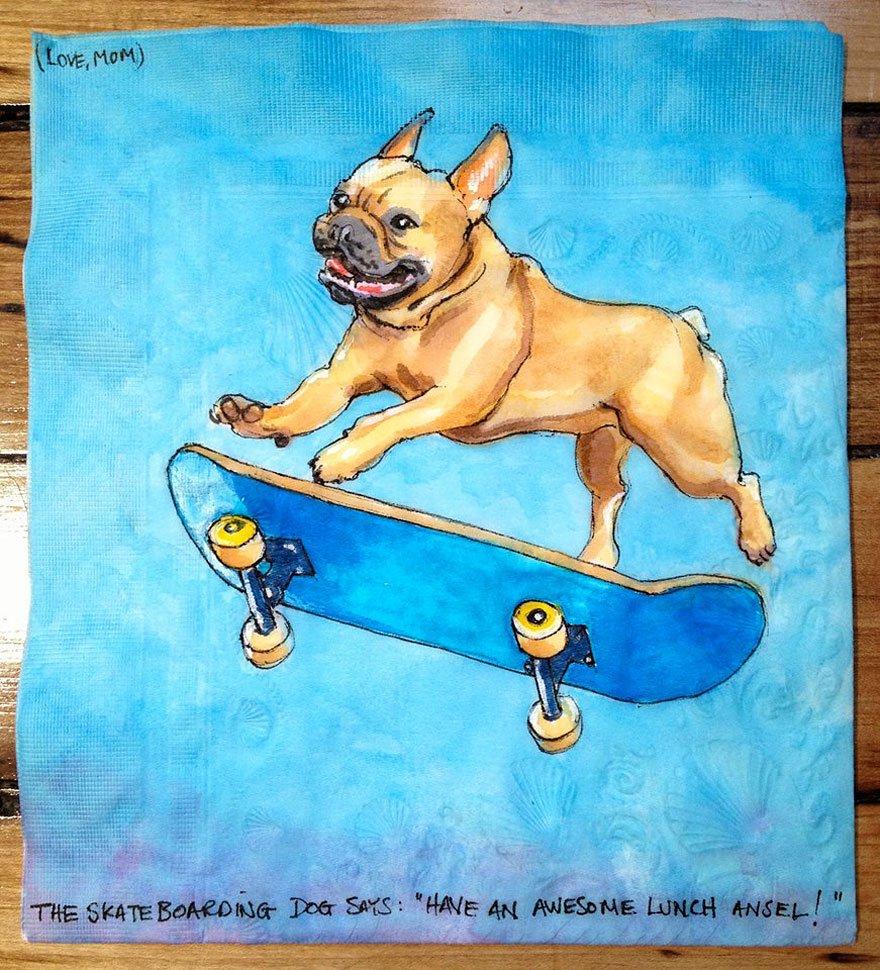 24. The Skullcrusher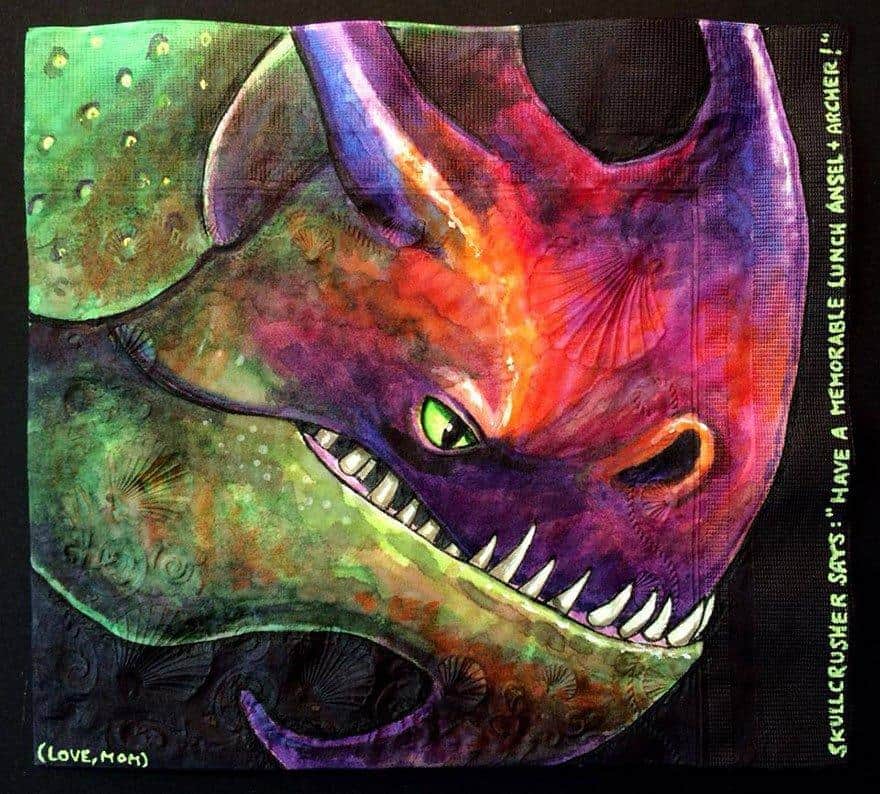 25. Zak Saturday, Ben 10 And Hiccup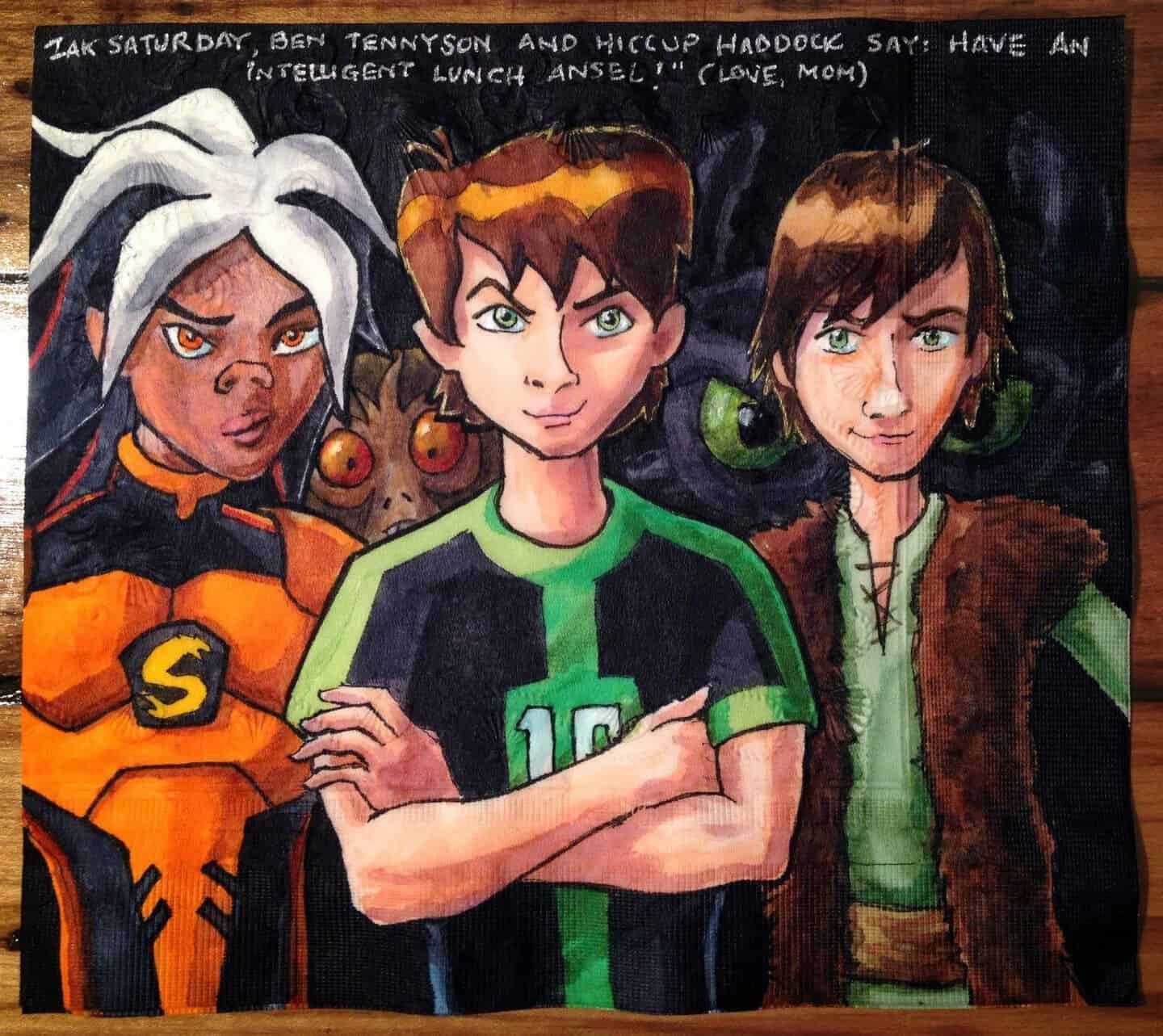 26. The Octobear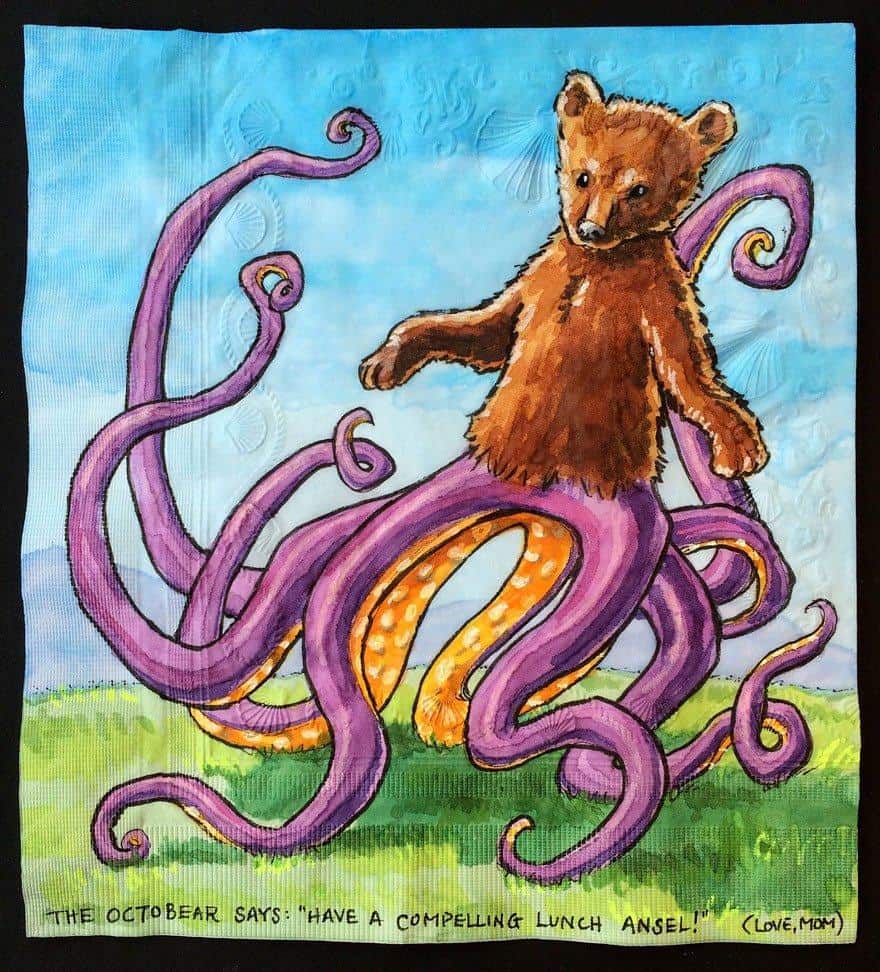 27. The Groot
28. Superman And Batman
29. Azmuth And Yoda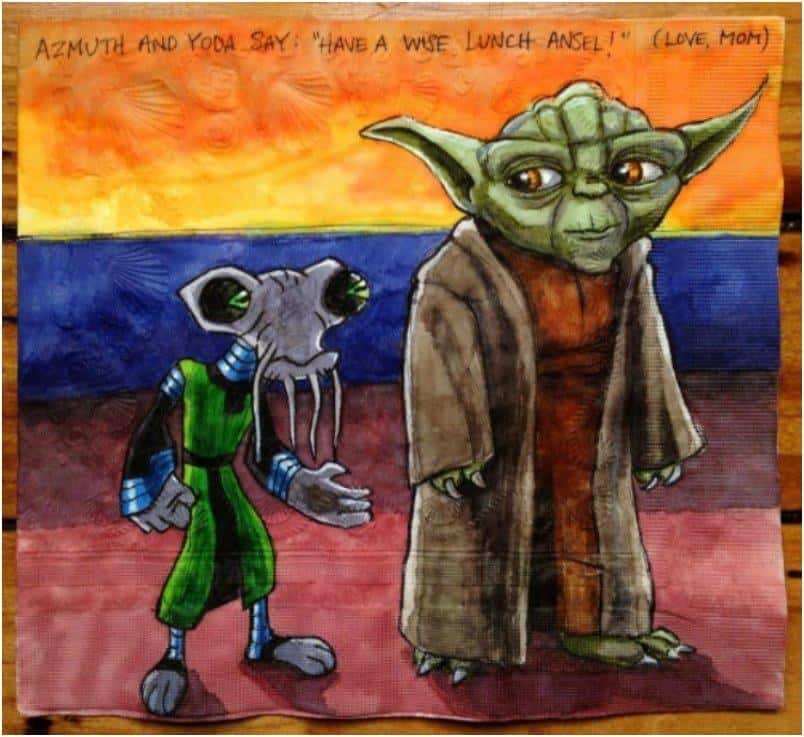 30. Nina Levy The Artistic Mother Herself (Sort Of)
Truly and awesome idea. What would you do to get your kids excited about their lunches?
Share this post with your friends by clicking on the sharing buttons below.
Thank You!