Very few unpleasant feelings can compare to the feeling of being trapped in flaming hell while actually sitting at home. If you have never had this feeling consume you, it means that your air conditioning unit has always worked like a clock. I have a feeling, though, that this is not your case. The fact that you're here speaks in favor of another fact.
Your AC has broken down, hasn't it? Now you are stuck in Vancouver WA with the temperature reaching above 30°. Oh, I definitely wouldn't like to be in your skin right now. Since you cannot exactly escape your own skin, you'll need to think of a solution as soon as possible. If you check this out, you might find some temporary solutions on how to stay cool in a situation like that.
Permanent Solution
It goes without saying that you will need a more permanent solution and there's only one I can think of. You need to have your air conditioning unit repaired. Notice my choice of words here – "have it repaired". That means that you should put that screwdriver down and stop searching for online tips on how to fix this machine all by yourself. You'll only make things worse.
What you actually need to do is find yourself the right company in your area to get the issues resolved. That's the only way to turn your home back from a sauna to a pleasant place. Visiting a sauna might be good for your health but living in one sure isn't. You don't have to take my word for it. Paying attention to how you feel without your AC is enough to make you realize that you badly need this unit repaired as soon as possible.
The urgency of the situation might lead you towards making a mistake, though. You might think that every single company in Vancouver WA can do a great job, which can lead to you hiring complete amateurs who don't even know what they are doing, just to get it all over with. Here's a suggestion. If you're planning to rush into this decision, I suggest you save yourself some money and pick up that screwdriver I previously told you to put down.
Eventually, you'll realize that you need a real professional, but you'll save a few bucks that you might have spent on those amateurs. If you want to be smart, then you'll start looking for experts immediately. Take your time to do your search and hire the best person for the job. Let me quickly tell you what your search should look like.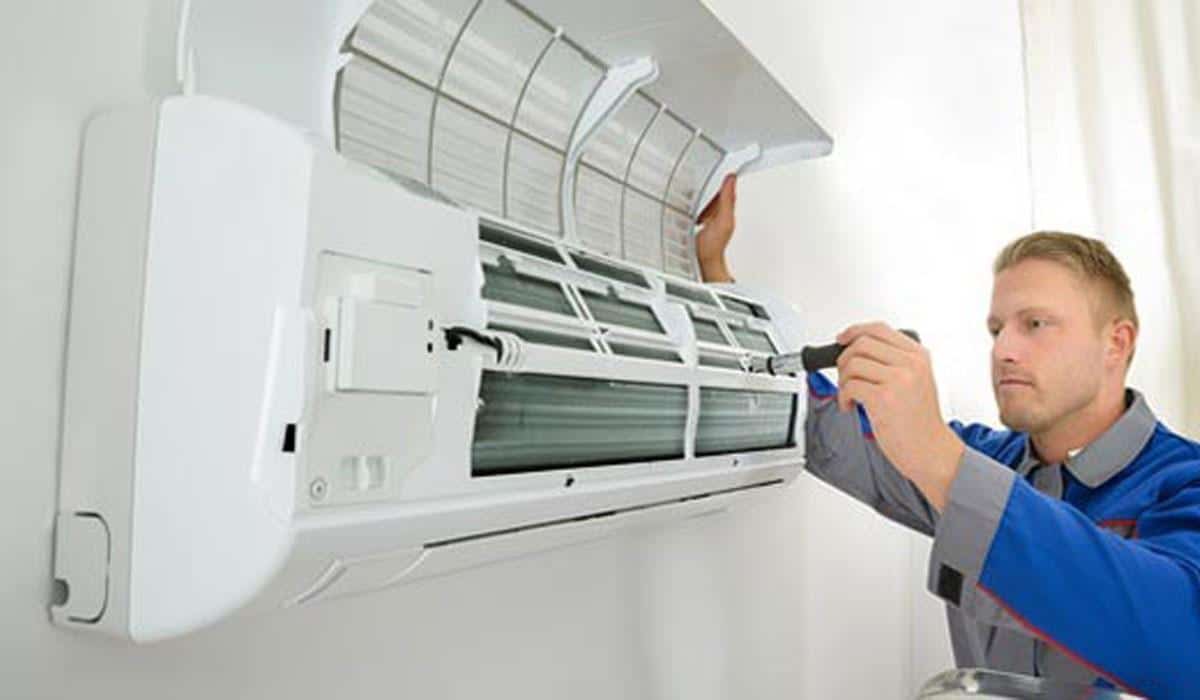 Asking Around
This might sound like a completely normal thing to do, but you'd be surprised with how many people skip this step for one reason or another. I'm talking about asking the people you know about whether they are using Apex Air cooling services or the services of a different company in that line of business. In other words, ask them if they have any recommendations regarding the experts that could fix your AC unit.
Be prepared not to get a lot of recommendations. Your friends might not have had issues with their AC, or they did a long time ago and they have now forgotten the company whose services they used. There's one more scenario that could happen, but this one is of huge value to you. The people around you can tell you that they weren't satisfied with the services they received from a particular company and you should remember that.
Digging, Digging And Then Digging Some More
If you are picturing yourself with a shovel right now, you should stop that immediately. Why would you need a shovel in this scenario? Are you going to actually dig up a representative from an AC repair company? That doesn't only sound morbid, but it's also completely impossible. You will, however, have to do a different type of digging.
I'm talking about finding as much information as possible about specific companies and the services they offer. You can easily do this online. Check out the websites of particular firms and make sure to remember all the services they offer. If there are any, read testimonials that previous clients might have left in order to get a better idea about the quality of those services.
Here's what you should consider in the process: https://ezinearticles.com/?5-Factors-to-Consider-When-Looking-for-a-Good-AC-Repair-Company&id=10069070
Your digging doesn't end there. There's something else you need to do and especially so if you cannot find any testimonials on the website. Start browsing and searching for reviews about the specific companies that you are thinking of hiring. These will help you determine whether particular experts are worth your time or not.
Search For Amazing Skills And Reasonable Prices
You need to know what to pay attention to during your process of digging up as much information as possible about particular AC unit repair professionals. Unsurprisingly, the first thing you need is to check the quality of the services they provide, which can be done by figuring out how skilled the technicians are. You can find this out during your conversation with the representative.
In addition to that, you will have to make sure that the prices are reasonable and justified. Remember, you shouldn't immediately opt for the lowest price just because it is the lowest. The key is to find the perfect blend of amazing skills and reasonable prices.