The best way to teach your children responsibility is to give them some, like doing simple chores around the house. They don't have to be something difficult, simply making their bed or picking up their toys will do for starters. Instead of chasing after them repeating these tasks day in and day out, you should make a chart listing all of their daily or weekly chores.
However, a simple chart with their names, the days of the week and the chores they have to do won't get you very far in motivating them to follow the rules. Even grown ups feel dejected when they are faced with graphs and charts.
Since the things kids desire the most is having fun, we've made this list of 25 fun and creative chore charts that will definitively help in making your kids feel more responsible and happy about doing their chores.
Wall Calendar / Chore Chart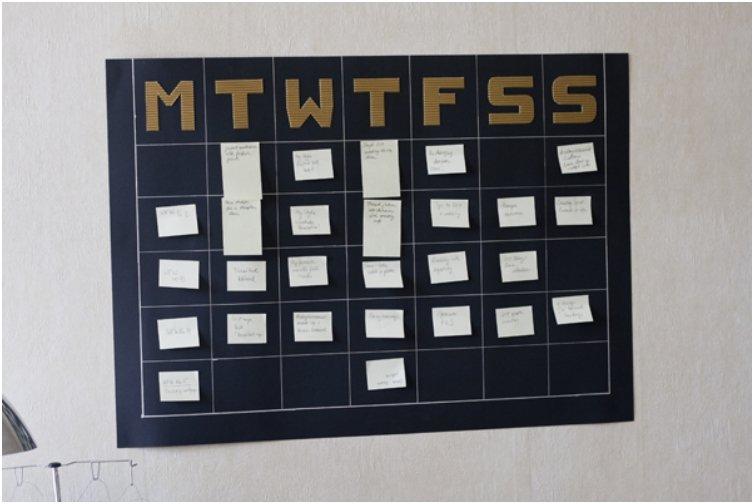 Tutorial via pearlsandscissors.com
Clothespin Chore System
Tutorial via bddesignblog.com
Chores With Penny Rewards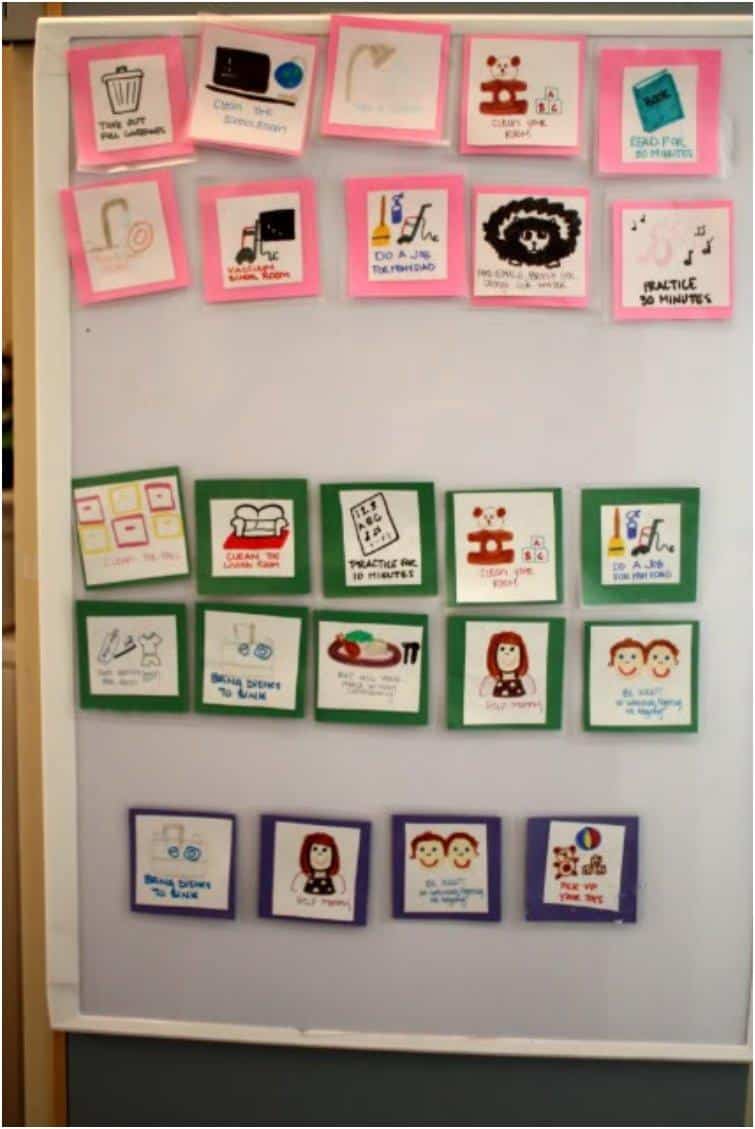 Tutorial via makingtheworldcuter.com
Dice Chore Chart
Tutorial via deliacreates.com
Chore Monster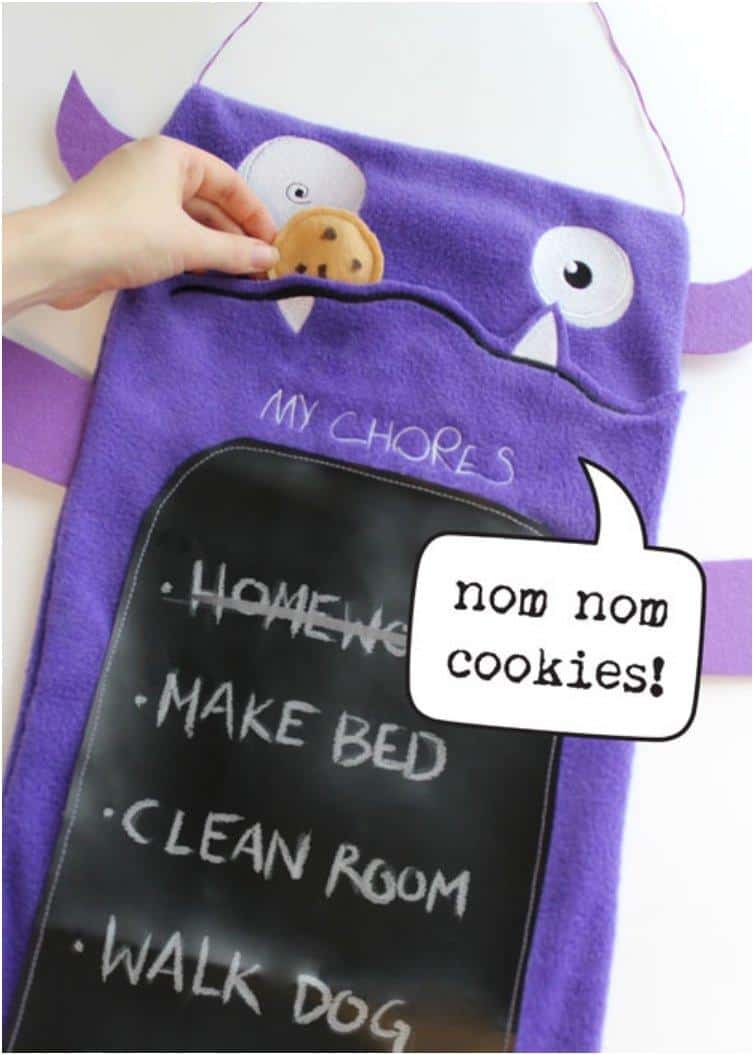 Tutorial via urbanthreads.com
Flower Garden Chart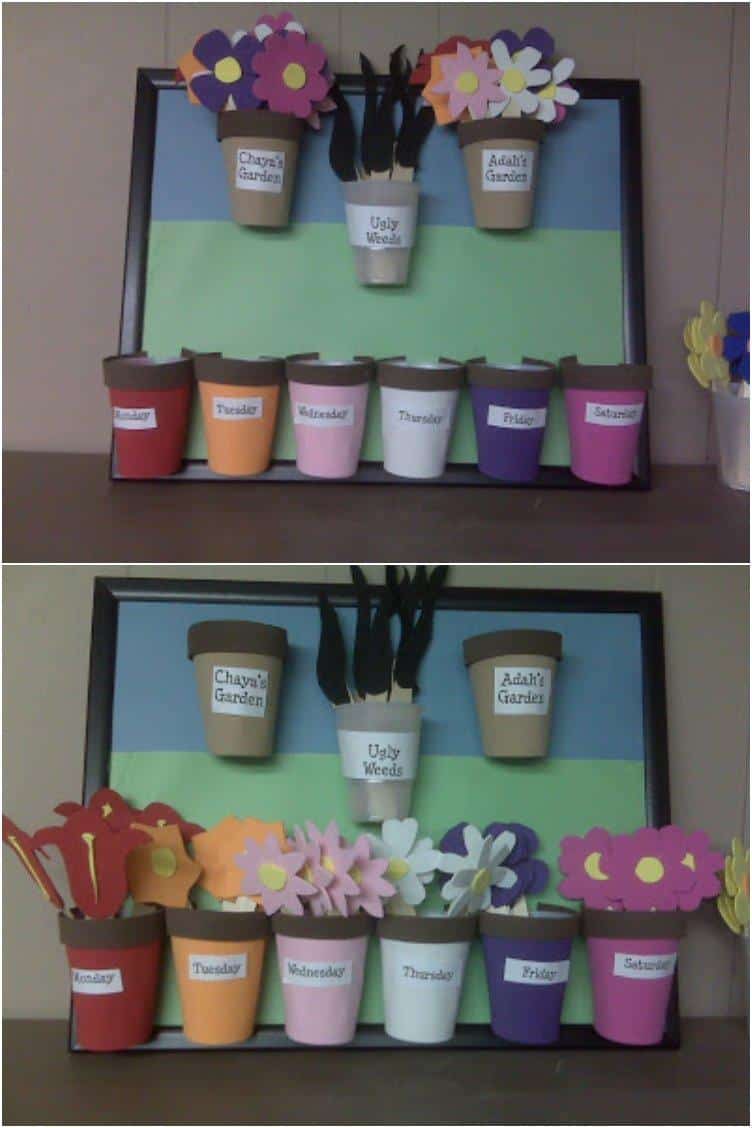 Tutorial via  pinkadoodledoo.blogspot.com
Modern Toddler Chore Chart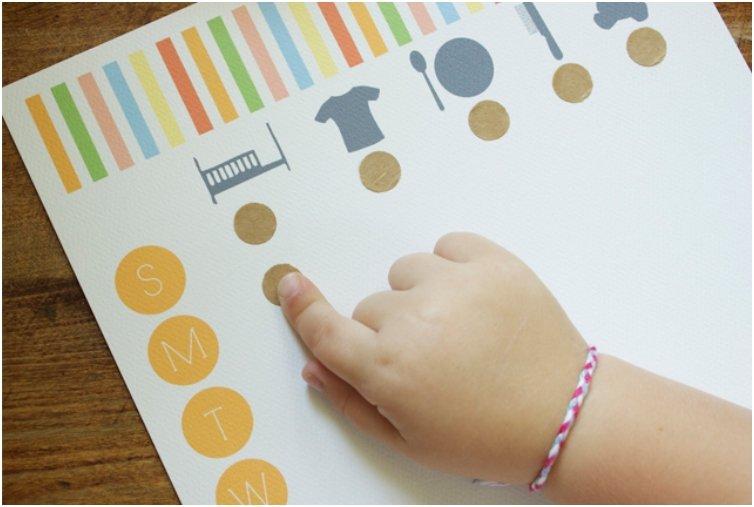 Tutorial via dandee-designs.com
Kid Friendly To-do List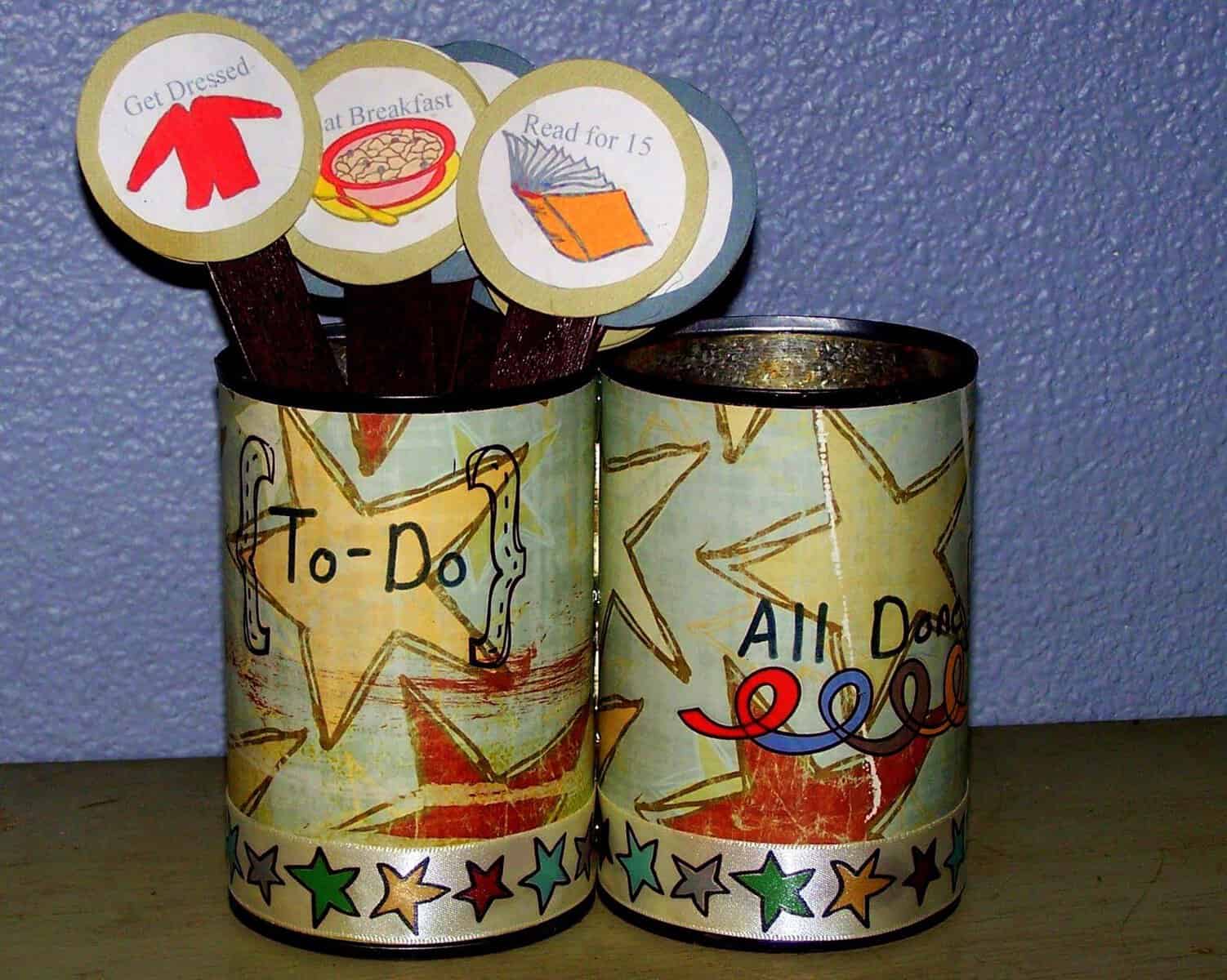 Tutorial via makeitsparklymama.blogspot.com
Kid's Chore Chart Free Printable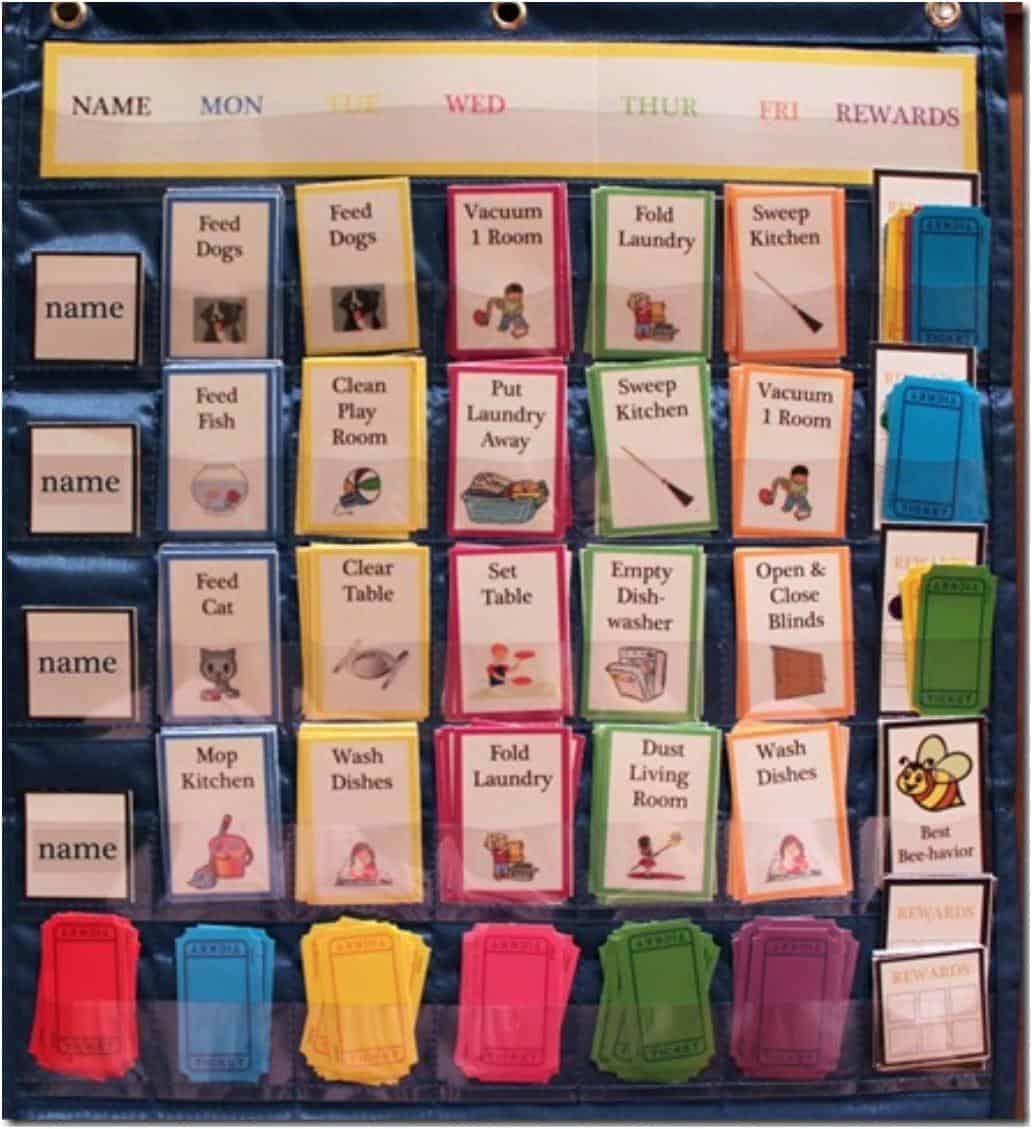 Tutorial via confessionsofahomeschooler.com
Point Reward System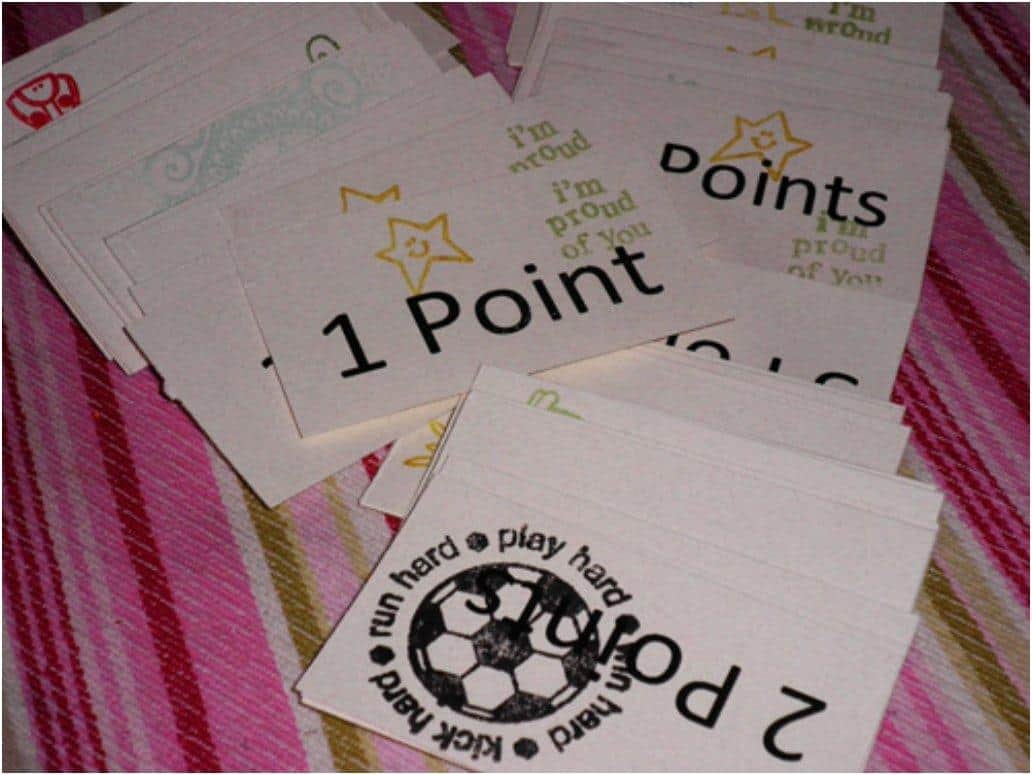 Tutorial via scrapwarrior.com
Kids Choice Chore System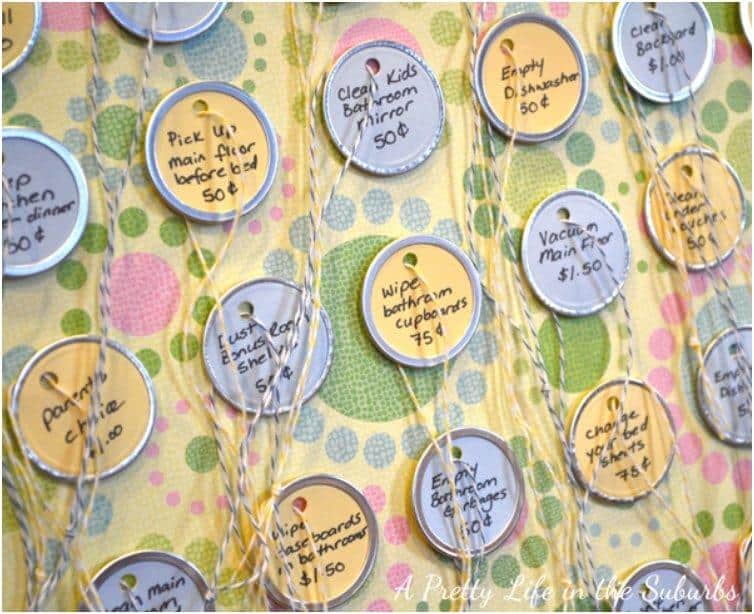 Tutorial via aprettylifeinthesuburbs.com
Chore Book Necklace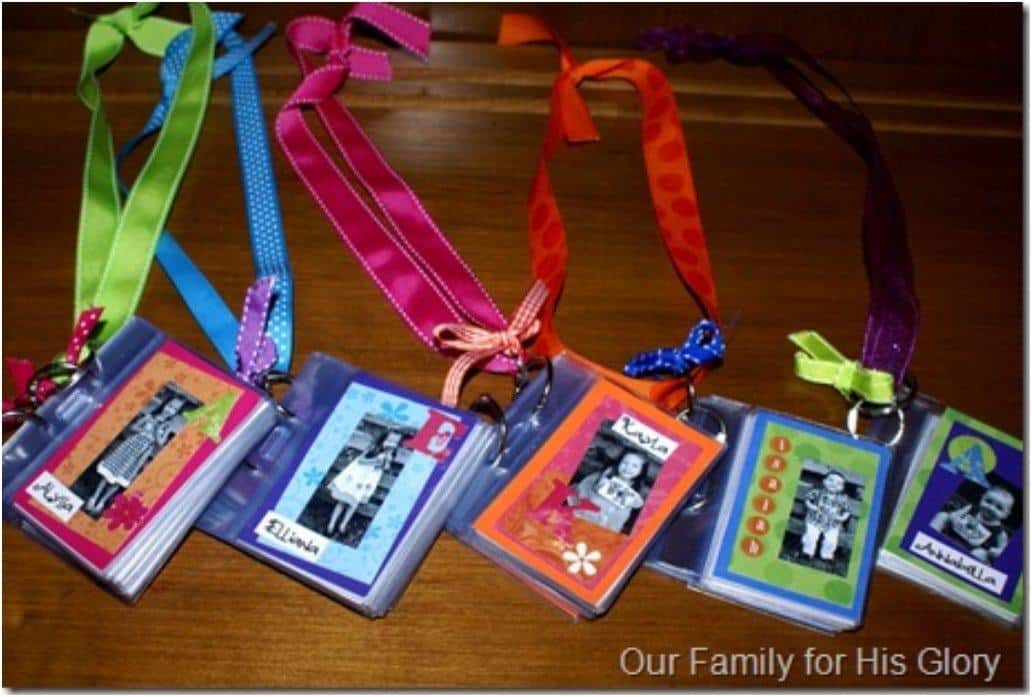 Tutorial via ourfamilyforhisglory.com
Creative Chore Chart
Tutorial via blog.honest.com
Work For Hire Chores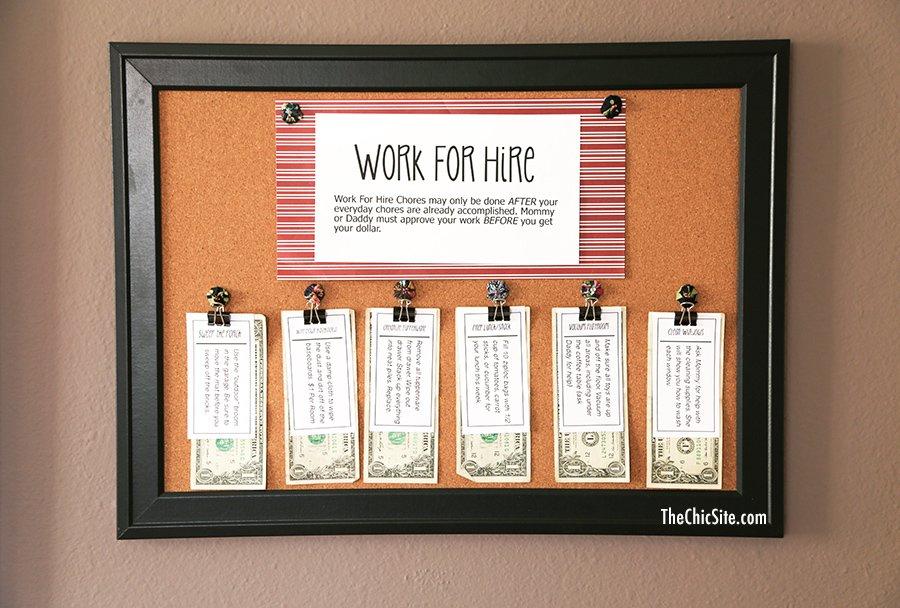 Tutorial via  thechicsite.com
 Chore Balls
Tutorial via nieniedialogues.blogspot.ca
Chore Charts & Allowance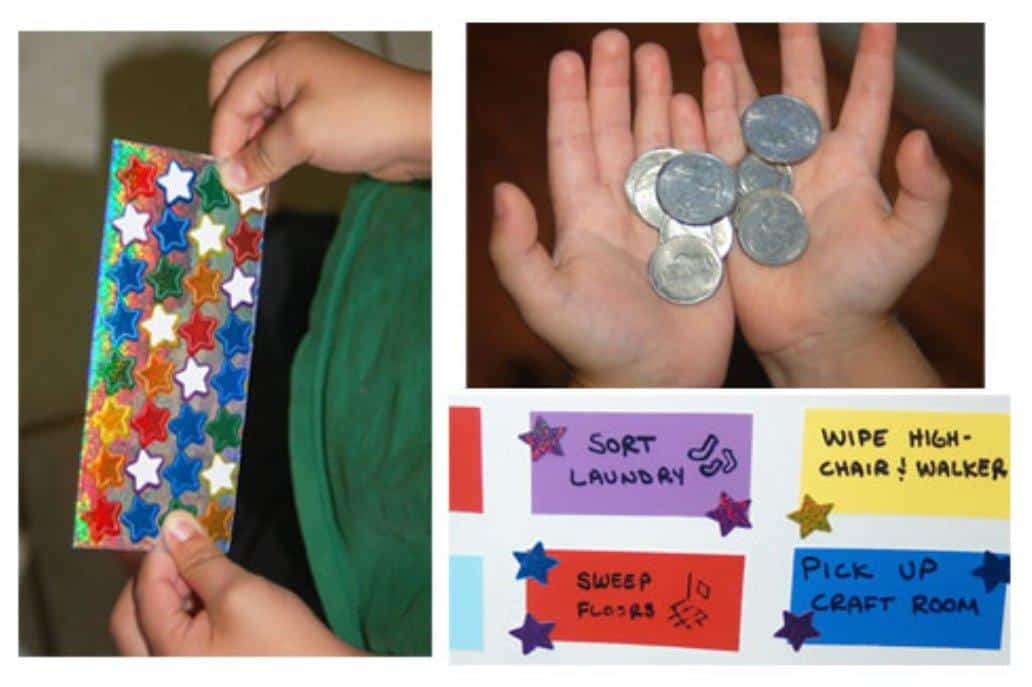 Tutorial via kidsactivitiesblog.com
 Flexible Chore Chart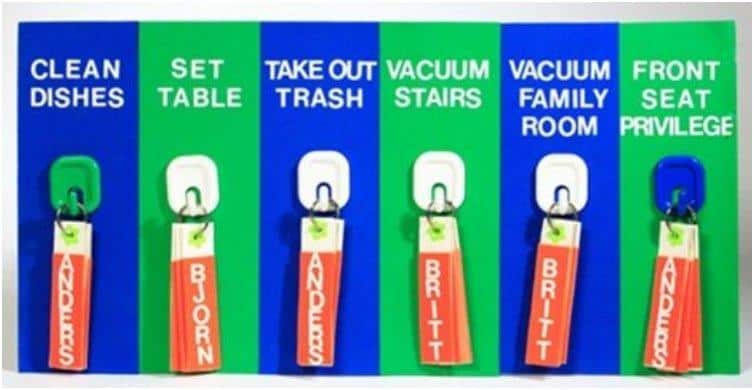 Tutorial via gvpennysaver.com
Chore Ring for Earning Money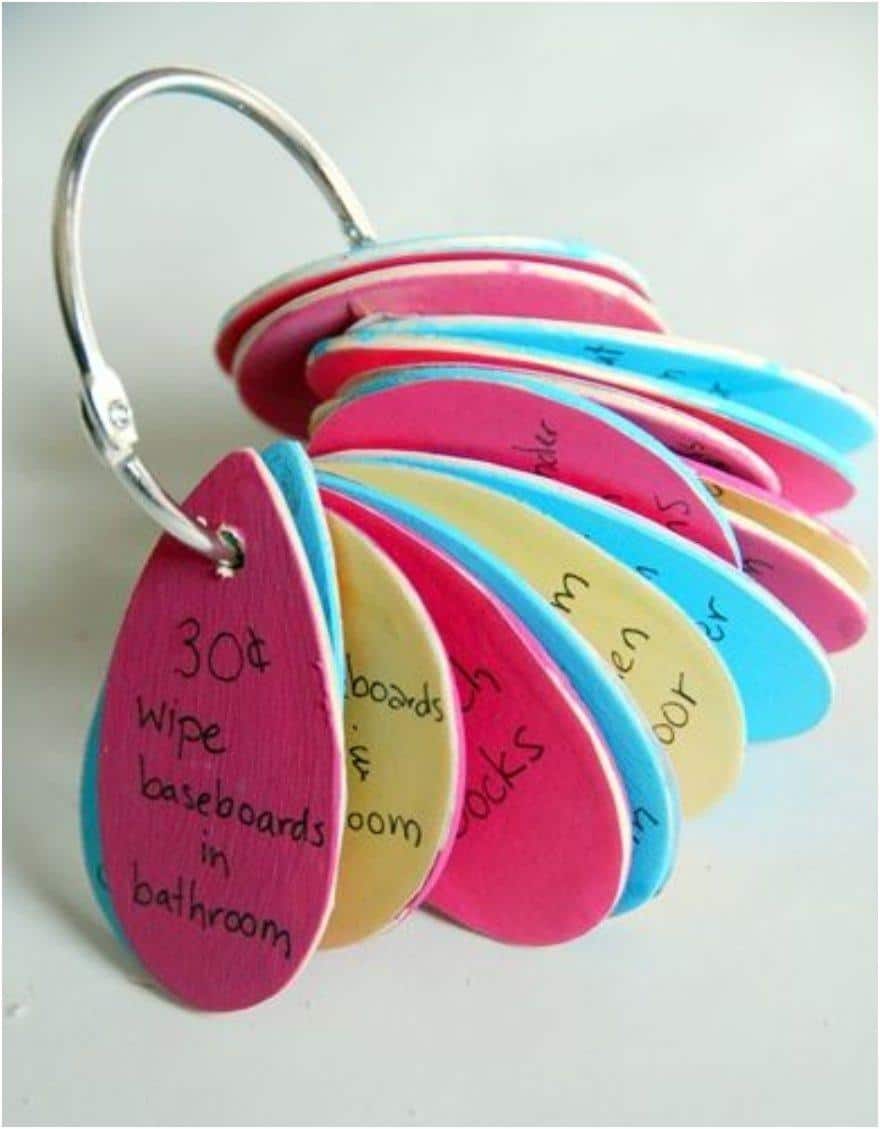 Tutorial via meaningfulmama.com
Spinning Chore Chart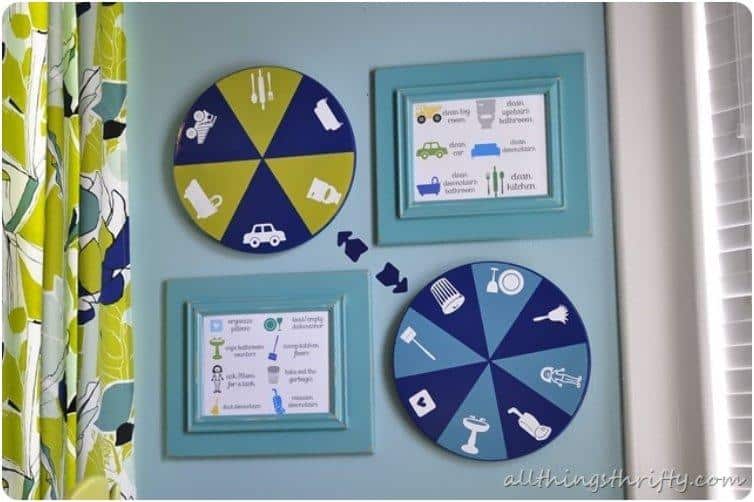 Tutorial via allthingsthrifty.com
Open And Close Chore Chart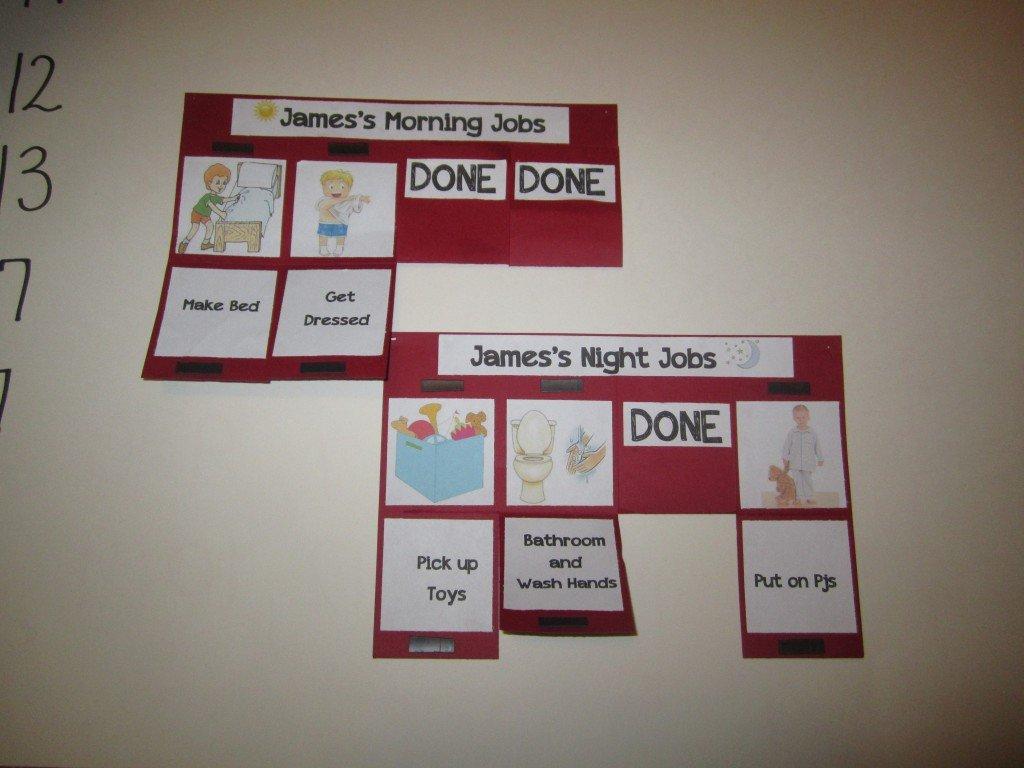 Tutorial via todaysthebestday.com
Responsibility Chart

Tutorial via everydaycommotion.wordpress.com
Tray Chore Chart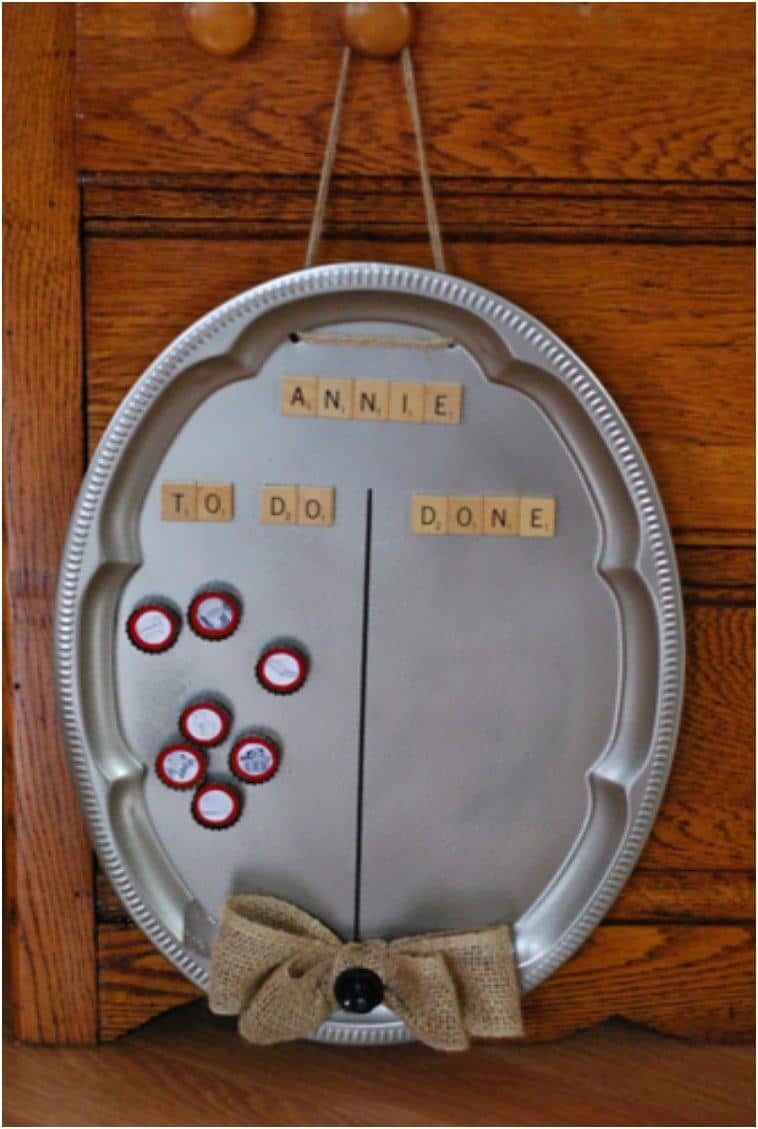 Tutorial via keeperofthehome.org
Chore Chart for Multiple Kids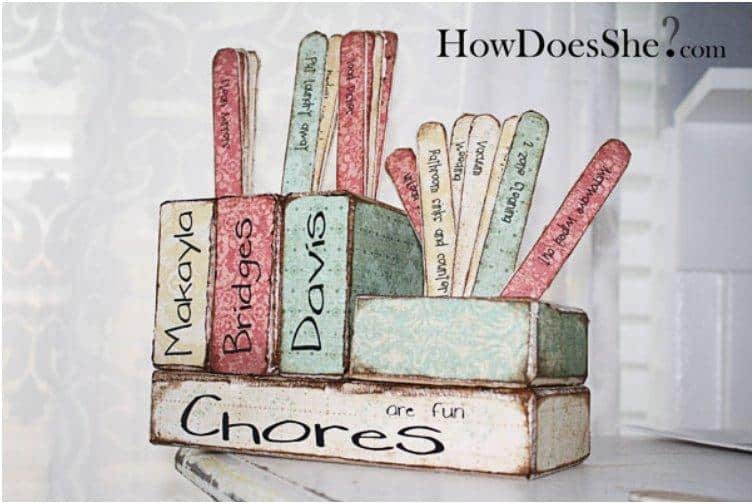 Tutorial via howdoesshe.com
Scratch-Off Chore Chart
Tutorial via notimeforflashcards.com
Summer Chore Charts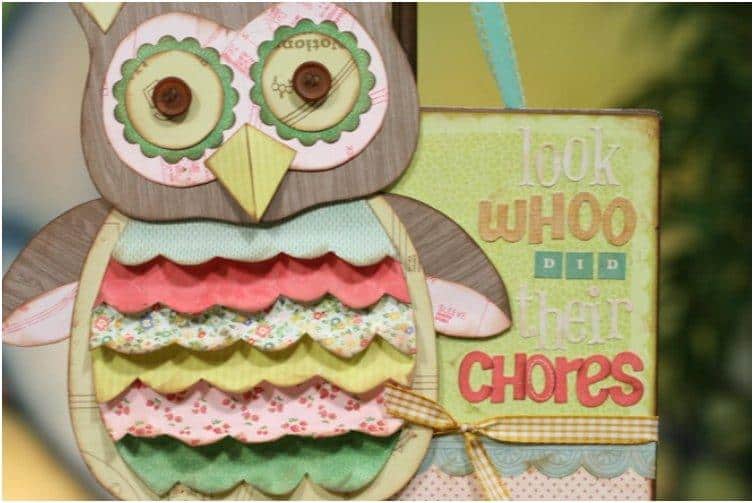 Tutorial via studio5.ksl.com
All of these charts are super fun and super easy to make, but keep your kids in mind when choosing which one to make. In the end, they are the ones that will have to like it so much, that they'll actually follow it.