Cooking up the Thanksgiving dinner menu takes so much time that every minute counts. So, instead of wasting time on cooking preparations, get yourself these 24 handy-dandy Thanksgiving tools that will bring back the fun in cooking.
Potato Ricer ($29.95)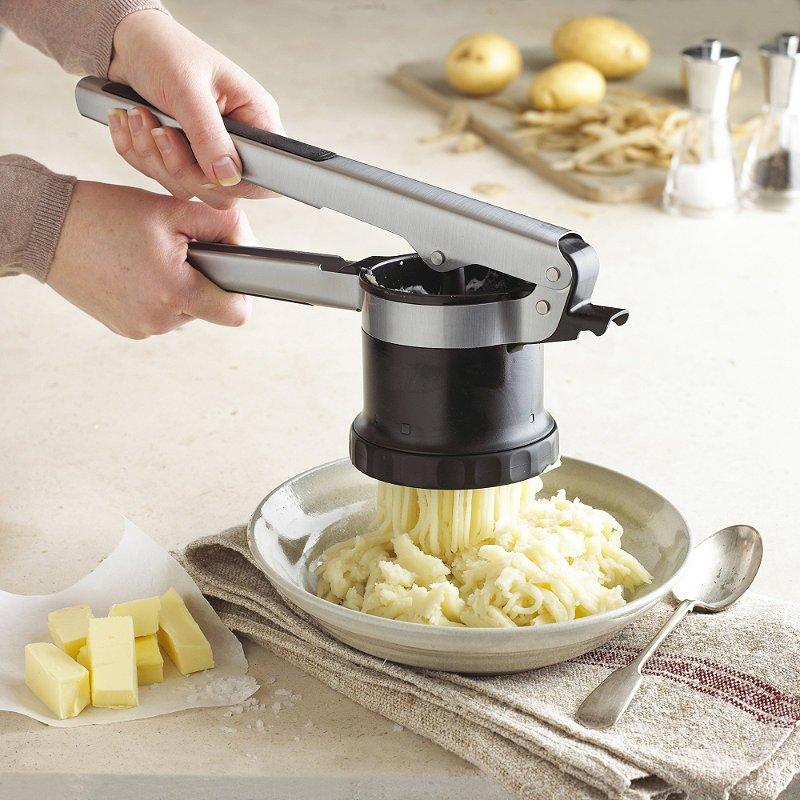 Egg Yold Separrator ($4.99)
Avocado Cuber ($19)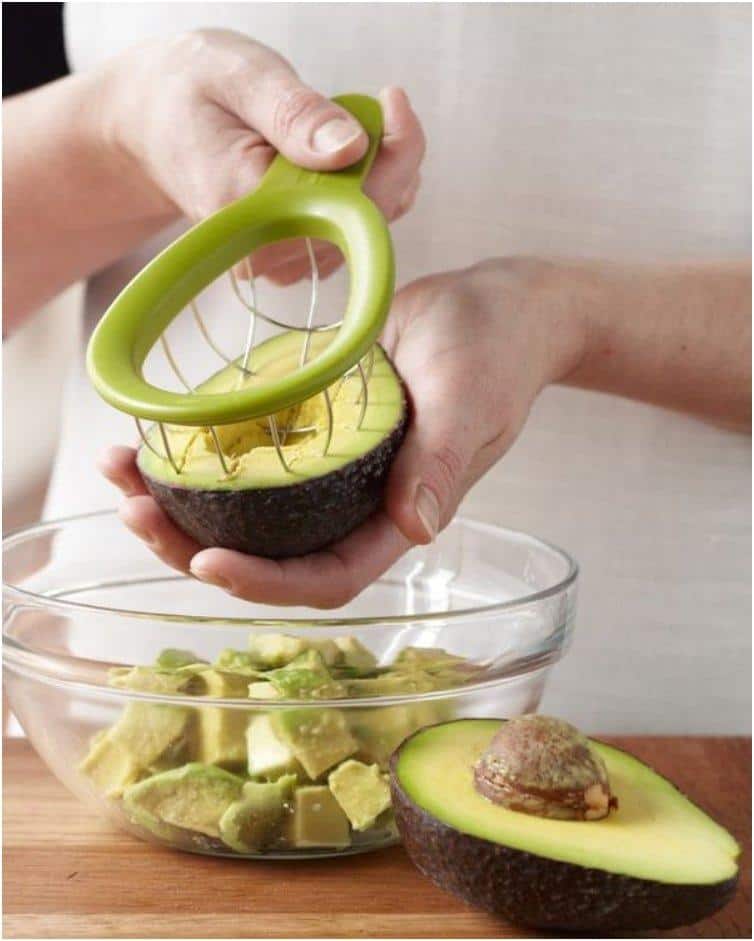 Magnetic Timer ($10)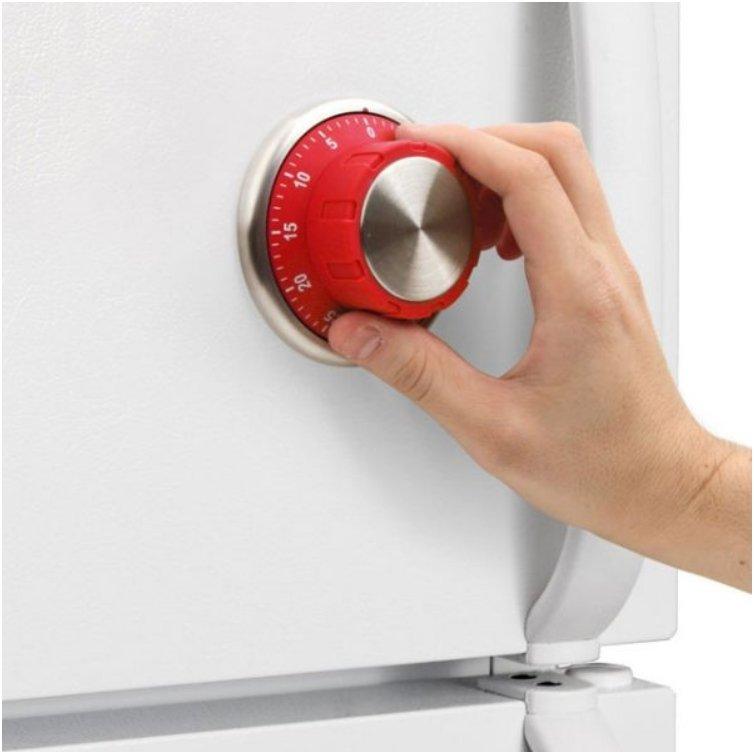 Space Saving Cutting Board ($99.99)
Vegetable Chop And Measure ($29.95)
Herb Mill ($20)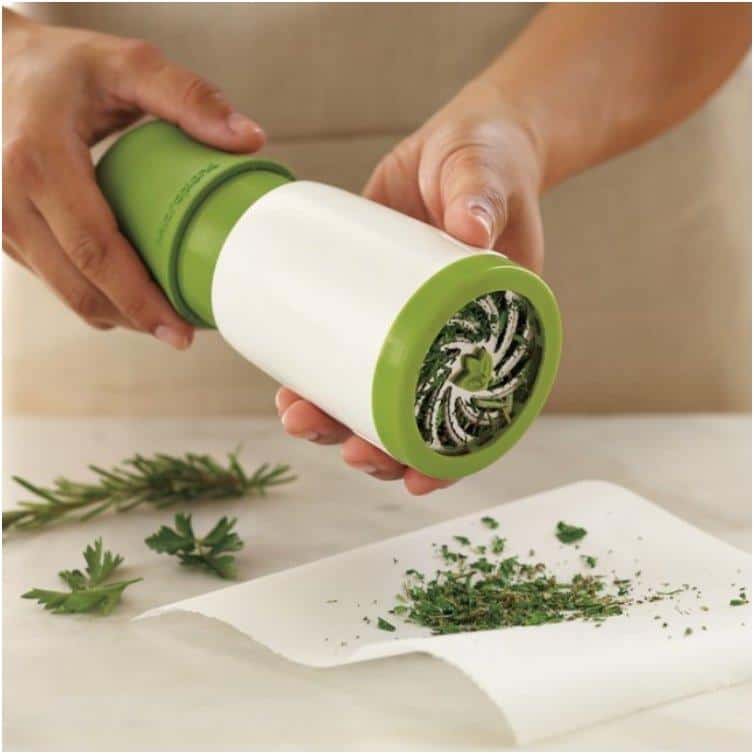 Drop Kitchen ($100)
Food Mill ($50)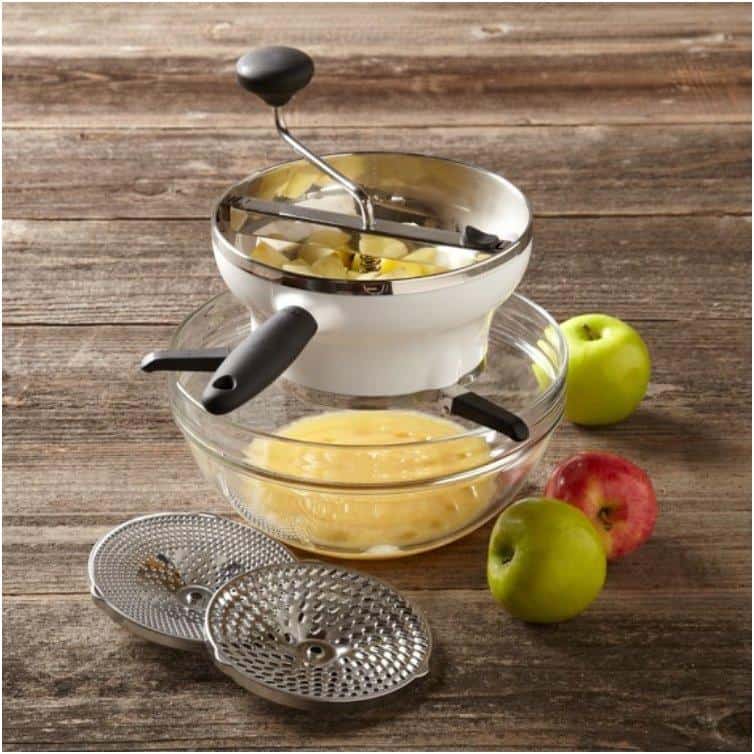 Three Tiered Oven Rack ($22)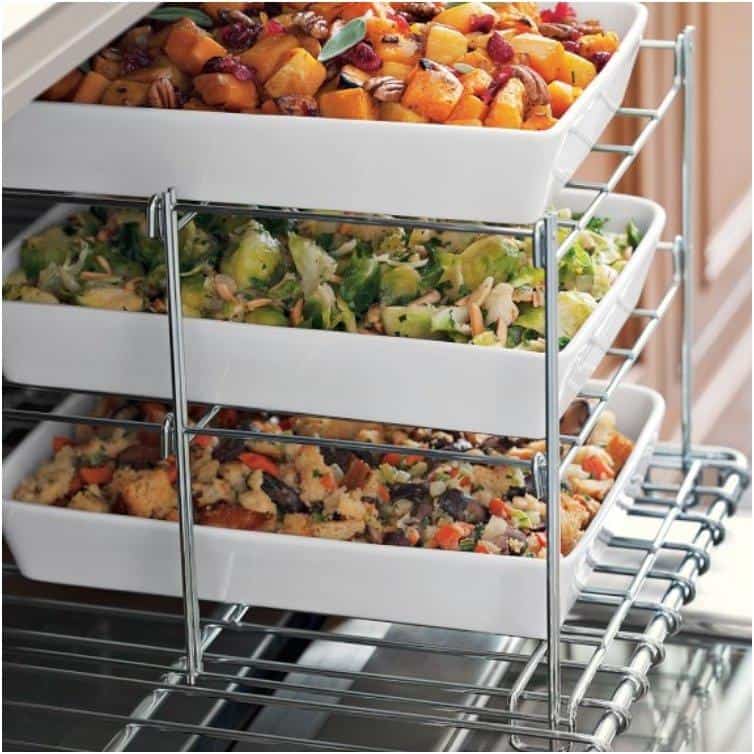 Apple Divider ($19.95)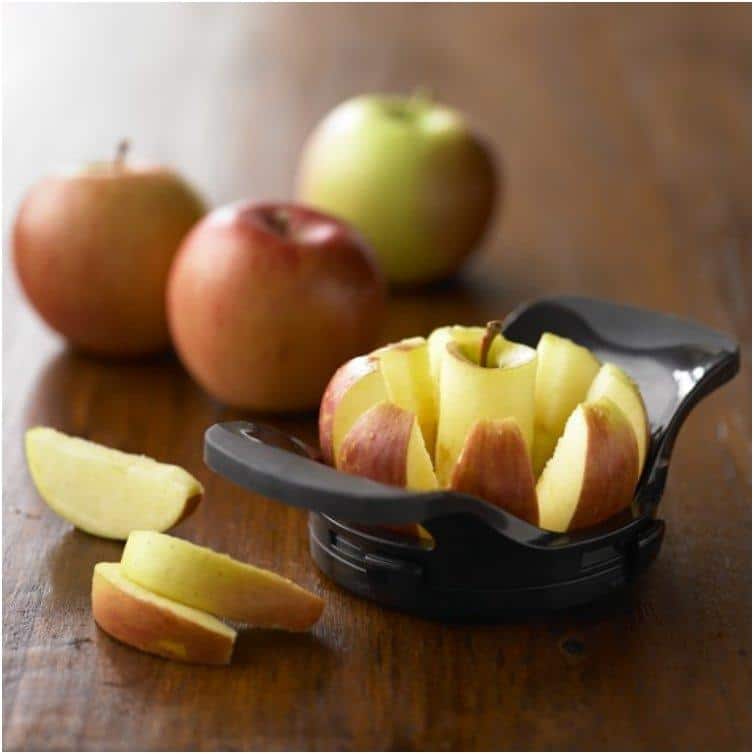 Tomato And Mozzarella Slicer ($19.95)
Veggetti Spiral Vegetable Cutter ($14.99)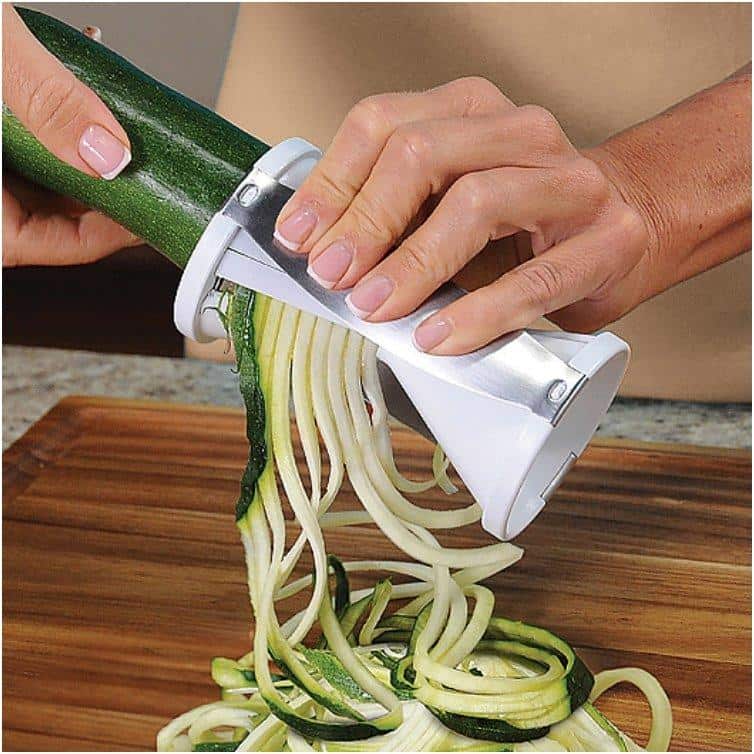 Slice & Serve Pie Server ($12.95)
Pie Maker ($80)
Range Smart iPad Thermometer ($70)
Poultry Shears ($79.95)
Gravy Separator ($29.95)
Pie Crust Shield ($5.99)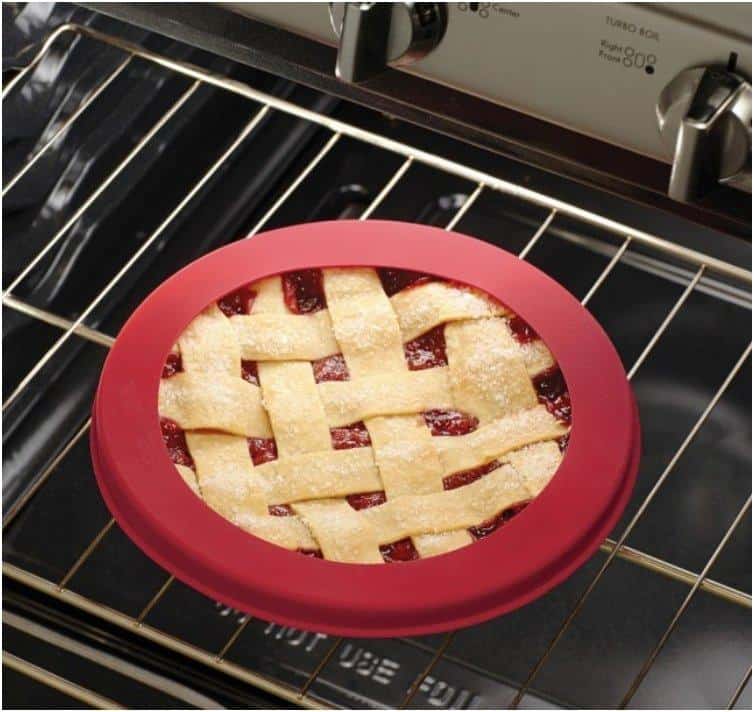 Brining Bags ($14.95)
Glass Wine Server ($7.96)
Electric Wine opener ($17.15)
Turkey Lifter ($9.95)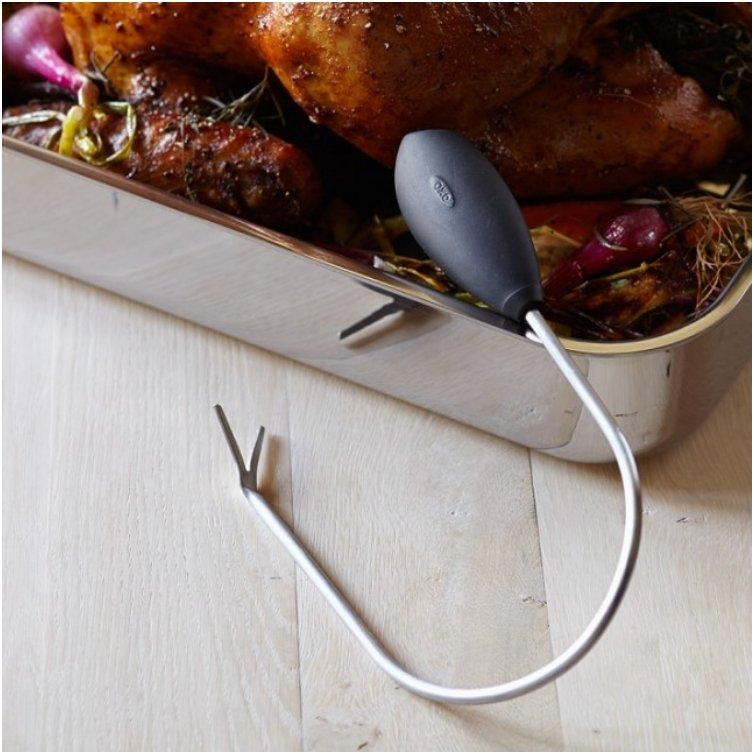 Turkey Baster ($12.33)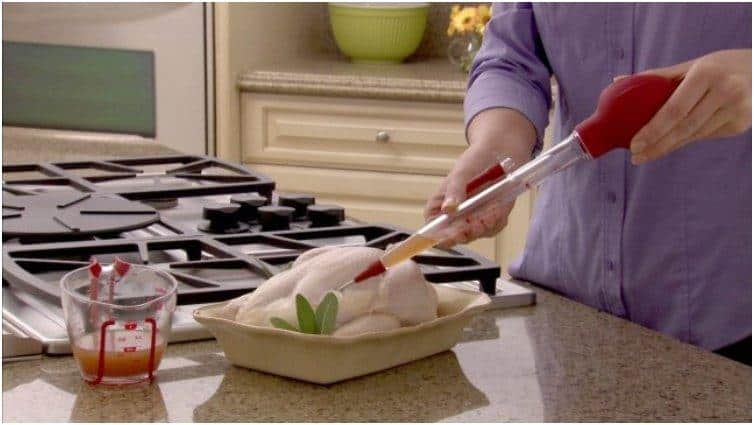 Most women love to cook, but not many like the tedious pre-cooking preparations. It not only takes the fun out of cooking, but it also takes up valuable time that you simply don't have when preparing for Thanksgiving. There are so many little time-wasting things that need to be done, at times it almost seems like the work you're doing is too much for just one person to handle. Fortunately, there are plenty of kitchen tools designed to help you in your time of need. Check out our list of 25 Thanksgiving kitchen tools that will make everything so much easier, you'll wonder how you ever managed without them.
You can order these amazing products and more at sites like: Williams-Sonoma,  sharperimage.com,  crateandbarrel.com, bedbathandbeyond.com and of course, amazon.com.
Share this post with your friends by clicking on the sharing buttons below.