Happy April Fools everyone. It is a day when we have light harmless fun, pulling pranks and making jokes on others. Kids especially love this day because they can be as naughty as they want and they can say its all because of April Fools.
One jokes deserves another, so why not play a few pranks on our little pranksters? With children we have to be very careful in choosing the right prank. Something too intense may backfire and even cause emotional trauma to young children. So, keep it simple and choose pranks that everyone can laugh along with.
Here are a few golden oldies and some delicious recipes for the best April fools' day you can spend with your family.
The Breakfast prank. Prepare their cereals the night before and put it in the freezer. Serve very, very cold.
Mention that you'll be getting them an iPad and give an EYE PAD (preferably packed in an iPad box if you have one).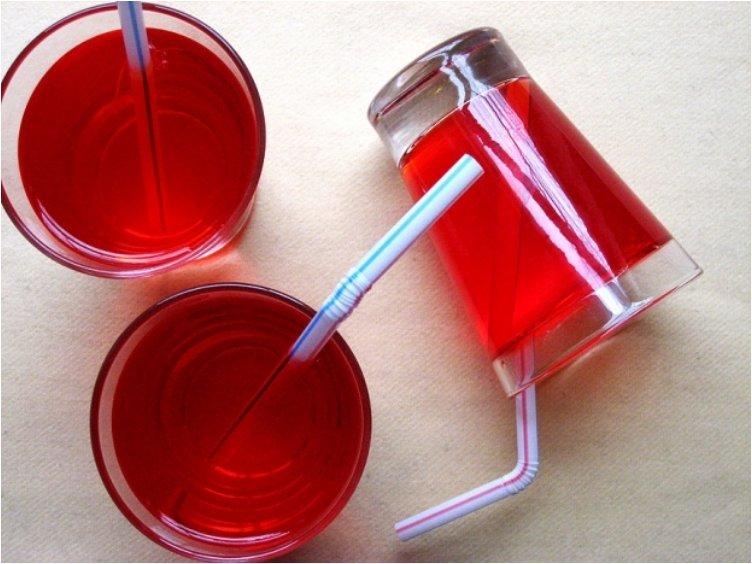 Cover the soap with clear varnish and it watch them struggle to make it lather.
With just a few food coloring to yor milk bottle your kids will have a puzzling Blue breakfast.
Easy prank. Simply tape the sensor of the remote and you can finally watch the show you like in piece.
Good little kids deserve an April Fools dessert, like this mash potato sundae.
Give your kids a small fright b putting googly eyes on everything in the fridge.
Pierce a marshmallow with a straw and make sure the piece is stuck inside. Give the straw to your kids and watch the trying and failing to drink their juice.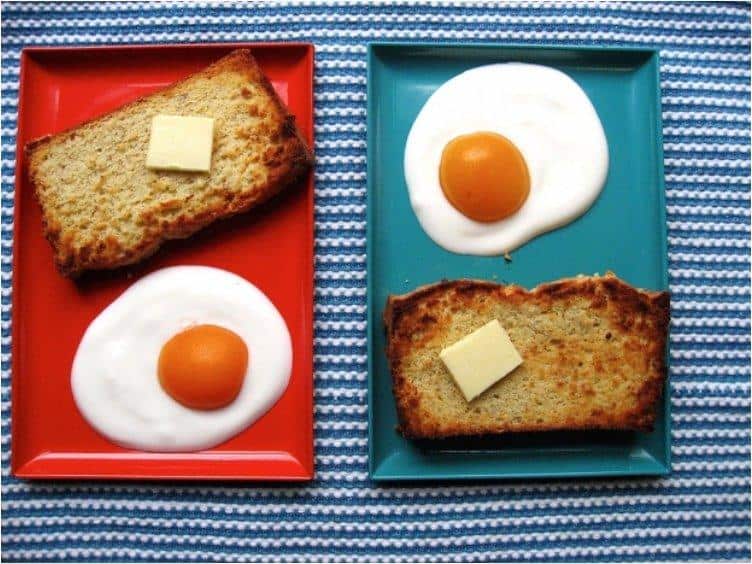 Put a helium balloon in the toilet and close the lid. Make sure your child is he next one to go in.
Sew one of your kid s socks closed halfway down.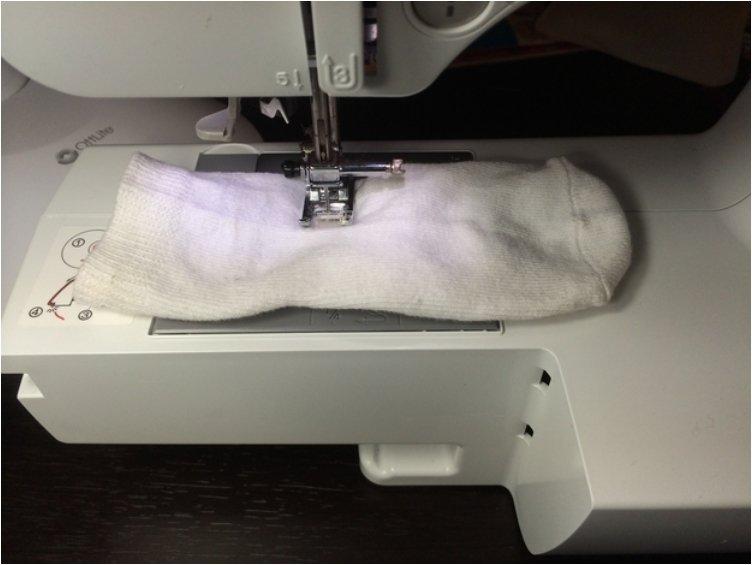 Promise the kids Brownies for dessert and give them these brown E's.
Stuff toilet paper into the toe of your kid 's shoes to make them think their feet have grown. Just cassualy tell them that their feet look bigger.
If you have two kids, put them in each other beds while they're sleeping. See the confusion when they wake up.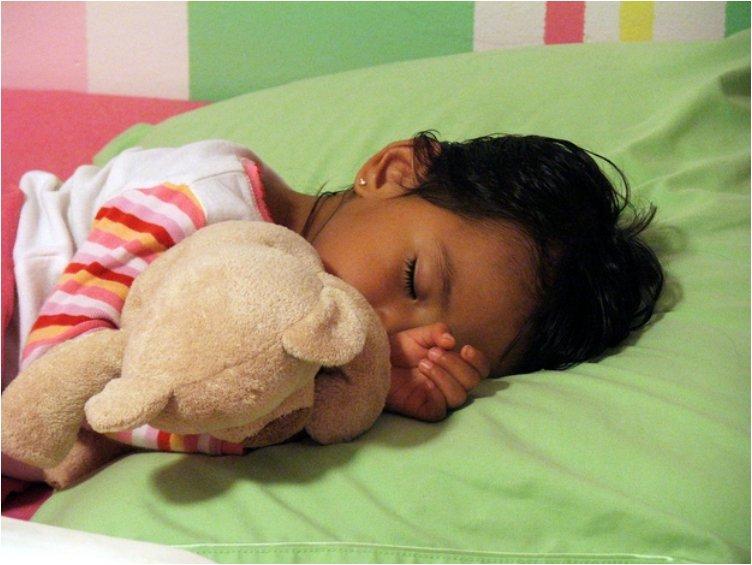 Super glue a couple coins to the ground outside where you're sure that the kids may spot them.
Do the unpourable milk prank.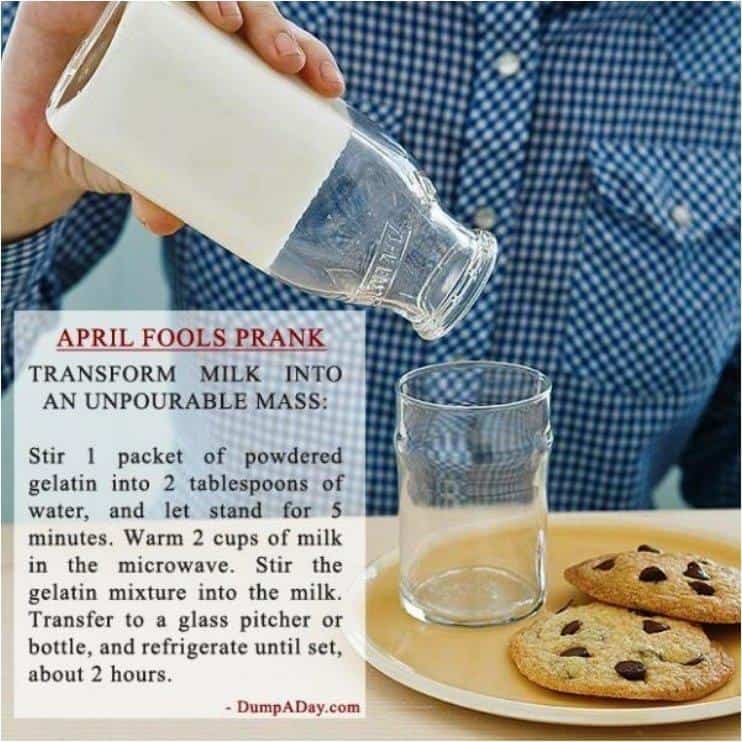 Take a screencap of the desk top on your kid s iPad or computer and leave it up full screen. They won't understand why the touchscreen doesn't work.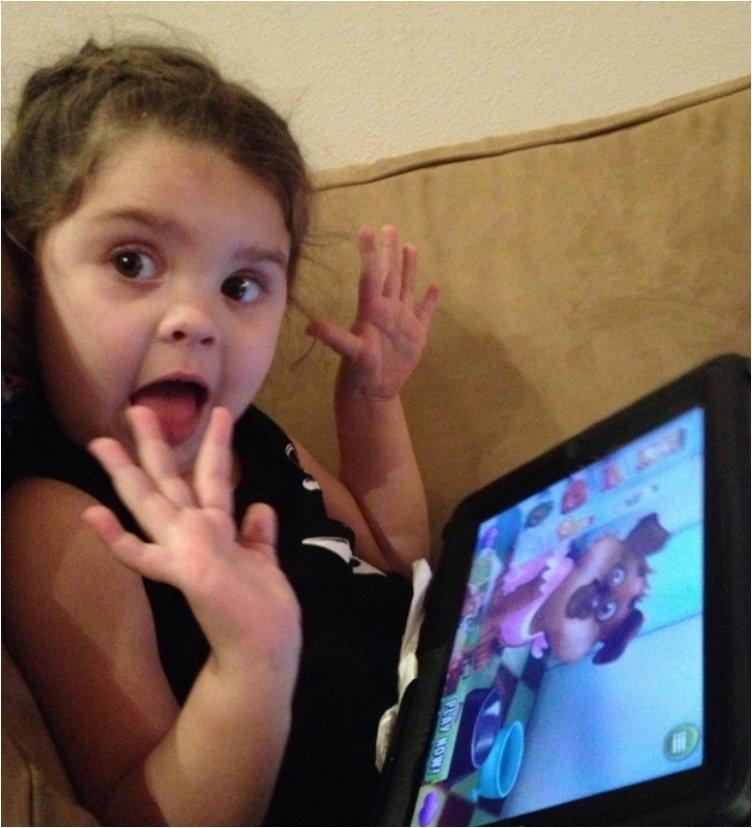 Put a few dye pellets under the cap of your faucet and stand back for some blue running water.
Pick them up from school wearing something ridiculous.
Happy April Fools Day.