Why d we wear green on St. Patricks Day? There are many explanations and reasons: (1) it is one of the colors of the Irish flag;(2) it is the color most associated with Ireland a.k.a. the Emerald Isle, (3) it is the color of spring (4) it is the color of the shamrock which St. Patrick used to explain the Holy Trinity to the pagans. These are just few of the reasons for the green fever on St. Patty's and if you don't have any green on you, get ready to be pinched.
Now that needs a whole new different set of explanations, but in short it is a superstitious belief that whoever's not wearing green will become the subject of the fairies and leprechauns' mischief. So, pinching someone not wearing green is a reminder that there are leprechauns around.
Any amount on green is good, so here are some tiny accessories you can easily make yourself that will make your whole family pinch proof in no time.
Printable St. Patrick's Day Bracelets
Tutorial via thirtyhandmadedays.com
Little Clover Clips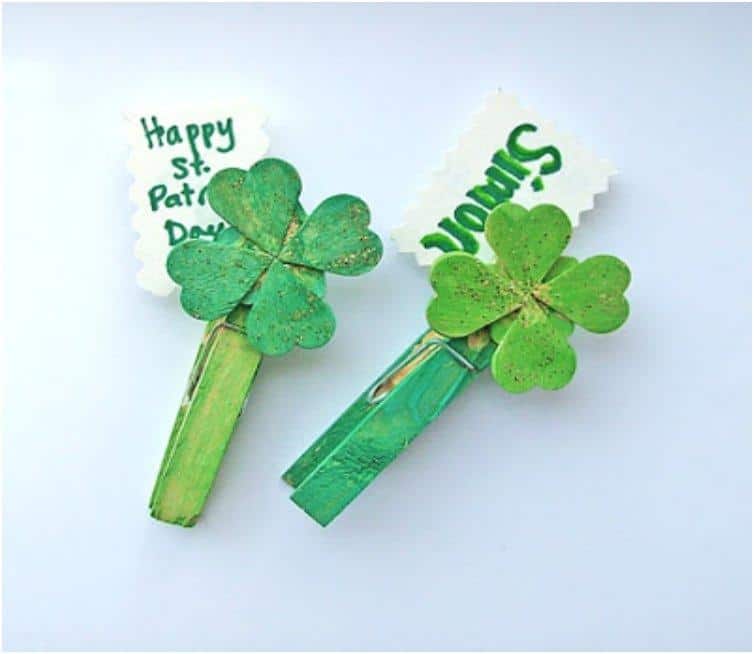 Tutorial via smallworldland.blogspot.com
Felt Shamrock Hair Accessory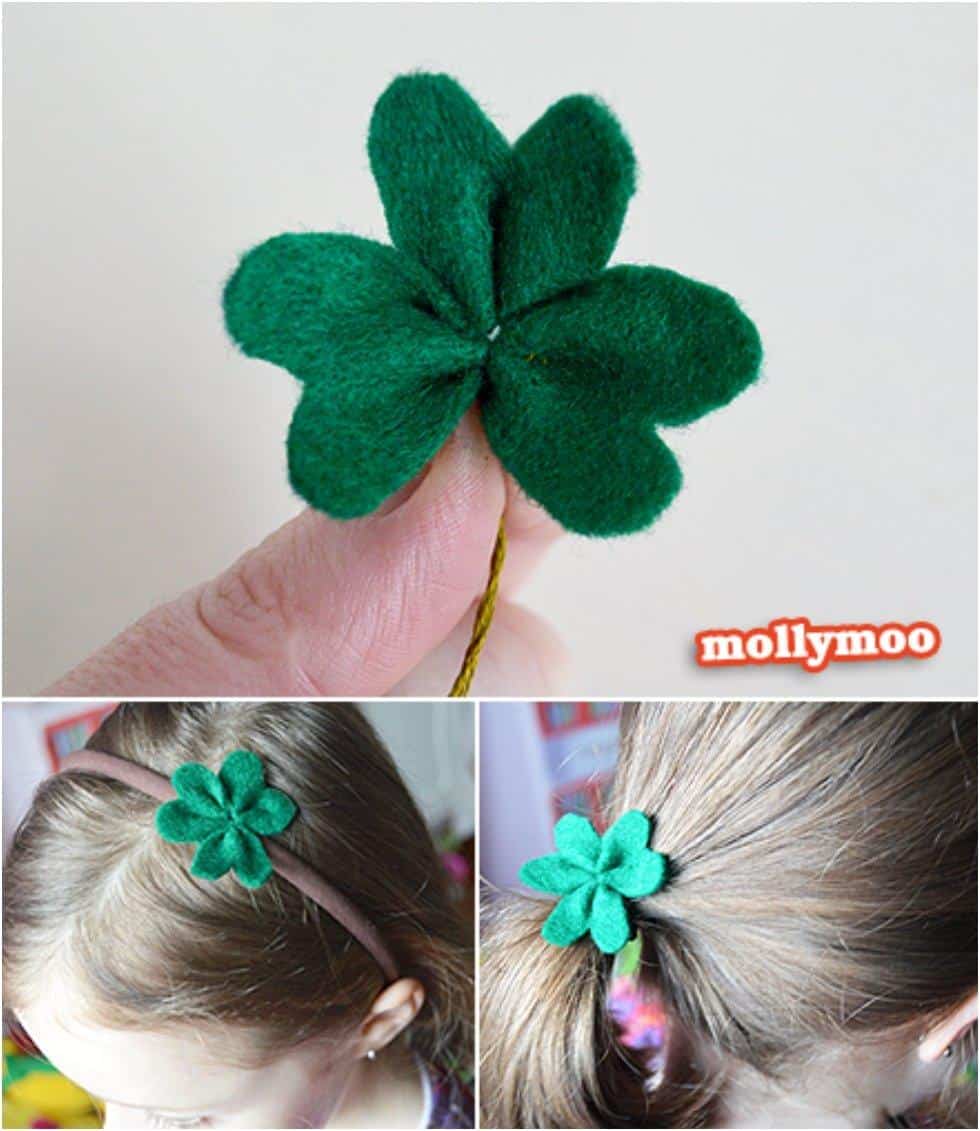 Tutorial via mollymoocrafts.com
Shamrock Medallions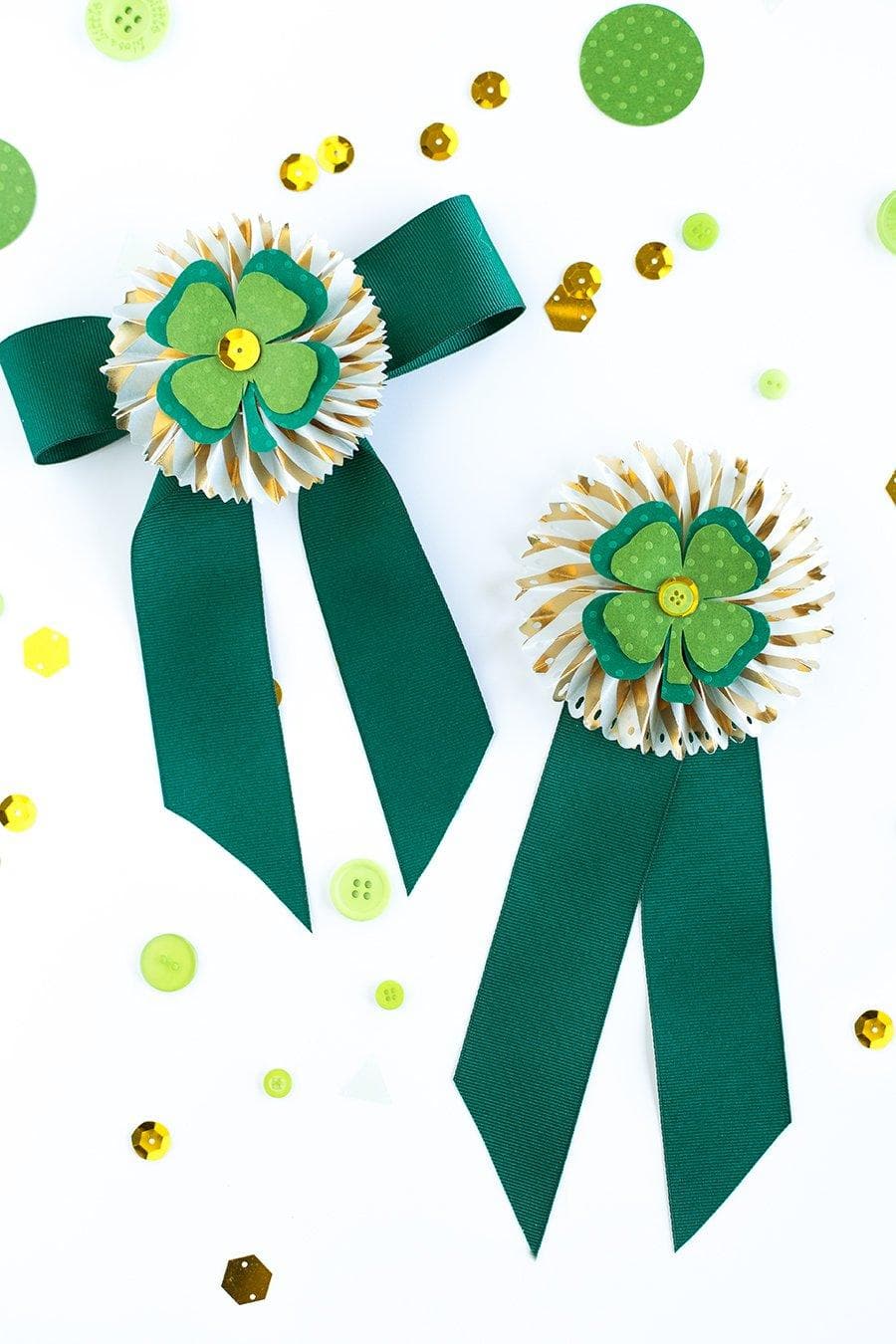 Tutorial via handmademood.com
Charming Printable Saint Patrick's Day Tattoos
Tutorial via sugarandcharm.com
Shamrock Infinity Scarf & Shoe Clips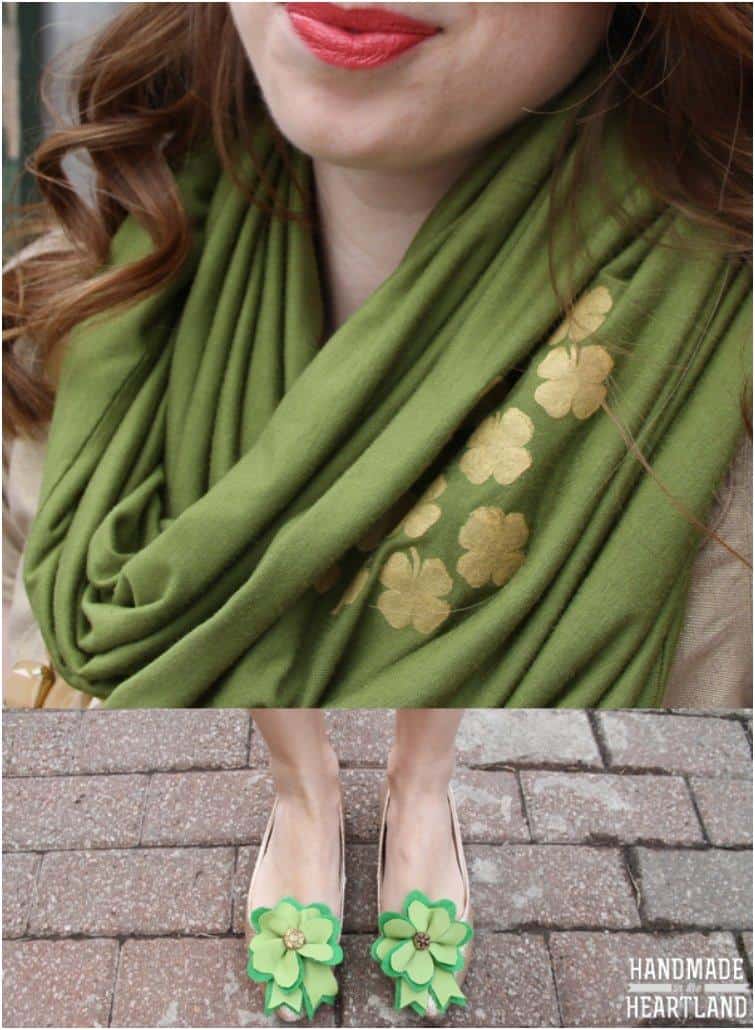 Tutorial via handmadeintheheartland.com
No-Sew Shamrock Pin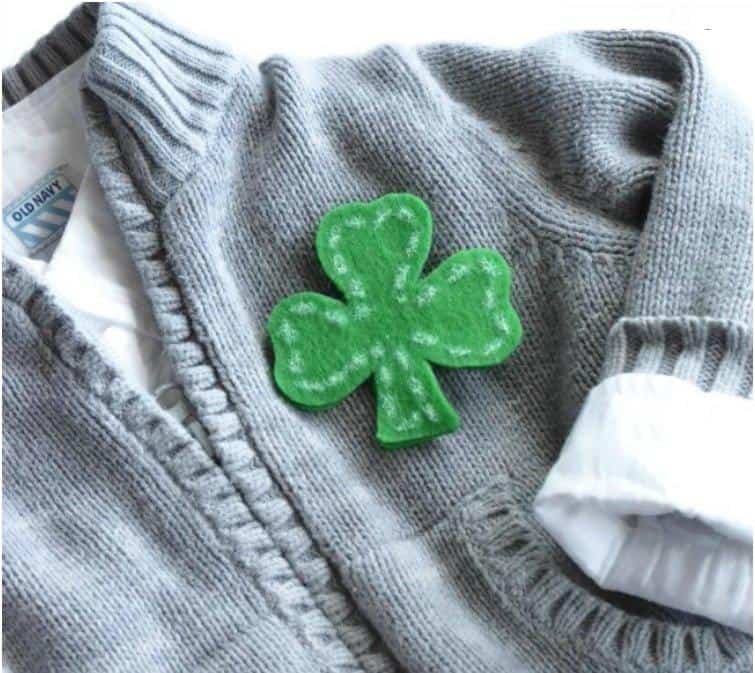 Tutorial via anightowlblog.com
St. Patrick's Day Bottle Cap Necklace and Hair Bow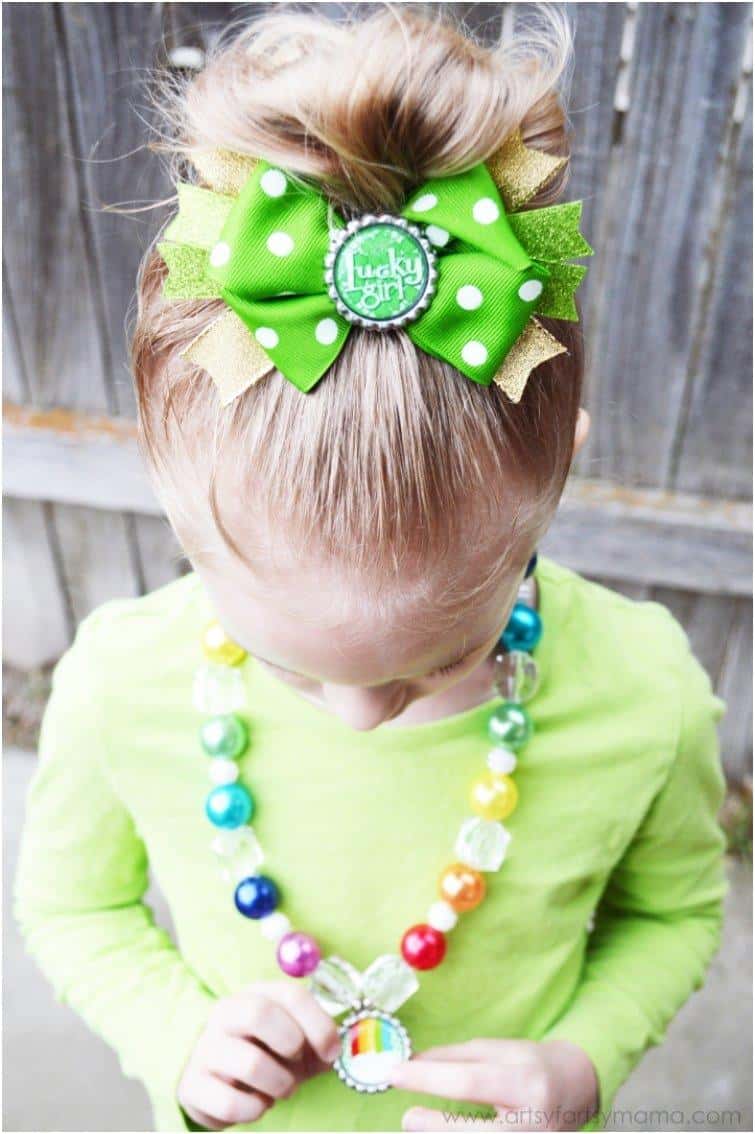 Tutorial via artsyfartsymama.com
St. Patrick's Day Shirt
Tutorial via lovelyindeed.com
St. Patrick's Day Twin Hair bows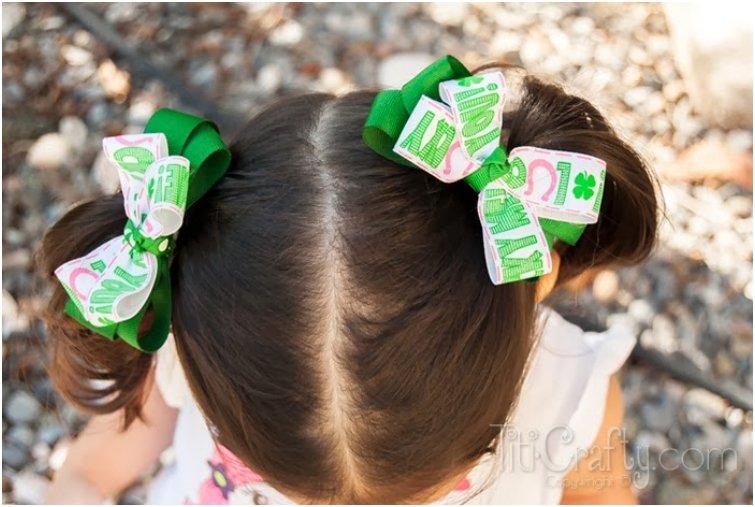 Tutorial via titicrafty.com
Lucky Day Shamrock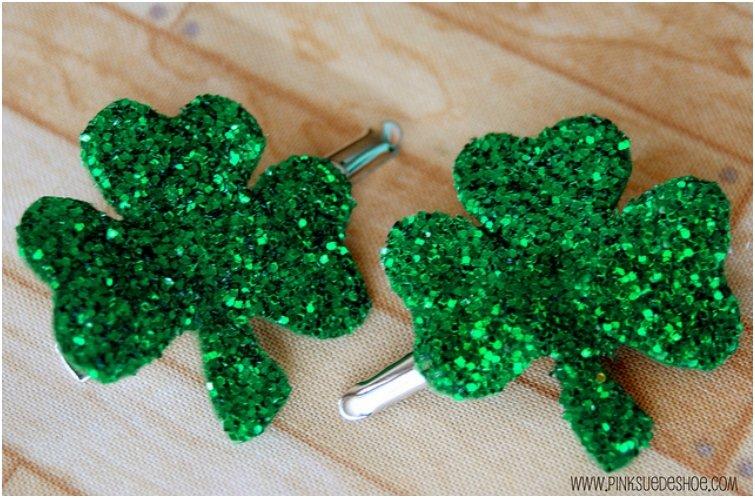 Tutorial via pinksuedeshoe.com
St. Patty's Easy Crochet Boot Cuffs with Poms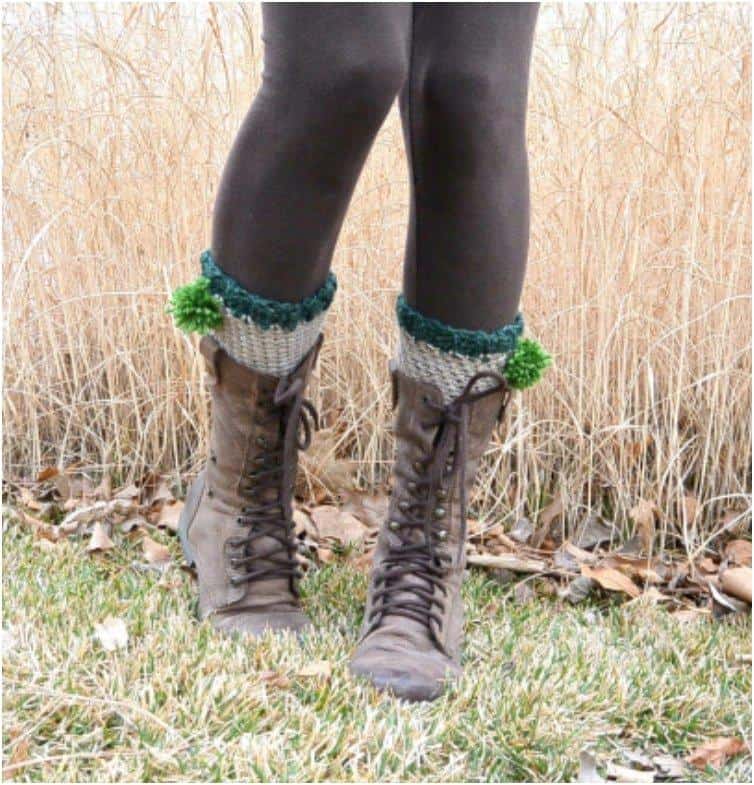 Tutorial via mamainastitch.com
St Patrick's Day Corsage
Tutorial via vitaminihandmade.com
Painted Shoe Soles
Tutorial via thehousethatlarsbuilt.com
St. Patrick's Day Shamrock Baby Headband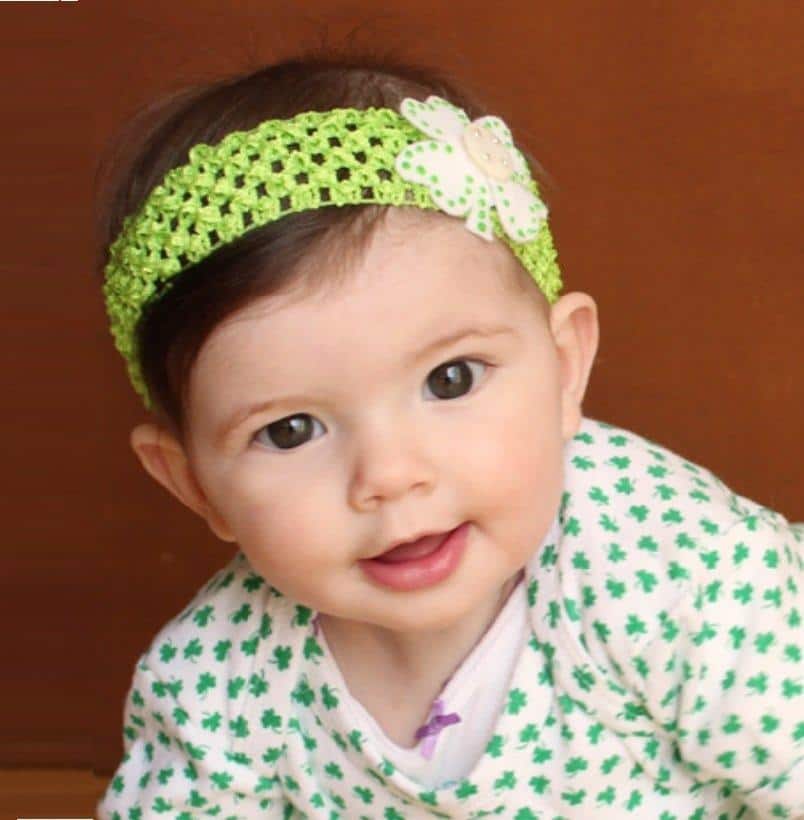 Tutorial via spotofteadesigns.com
Pom Pom Shoe Clip
Tutorial via lovelyindeed.com
Glittery Shamrock Glasses
Tutorial via simplykellydesigns.com
St. Patrick's Day Tee
Tutorial via scatteredthoughtsofacraftymom.com
Pinch Proof Badge
Tutorial via familyeverafterblog.com
Leprechaun Hat Headband
Tutorial via pinkstripeysocks.com
St Patrick Day Accessories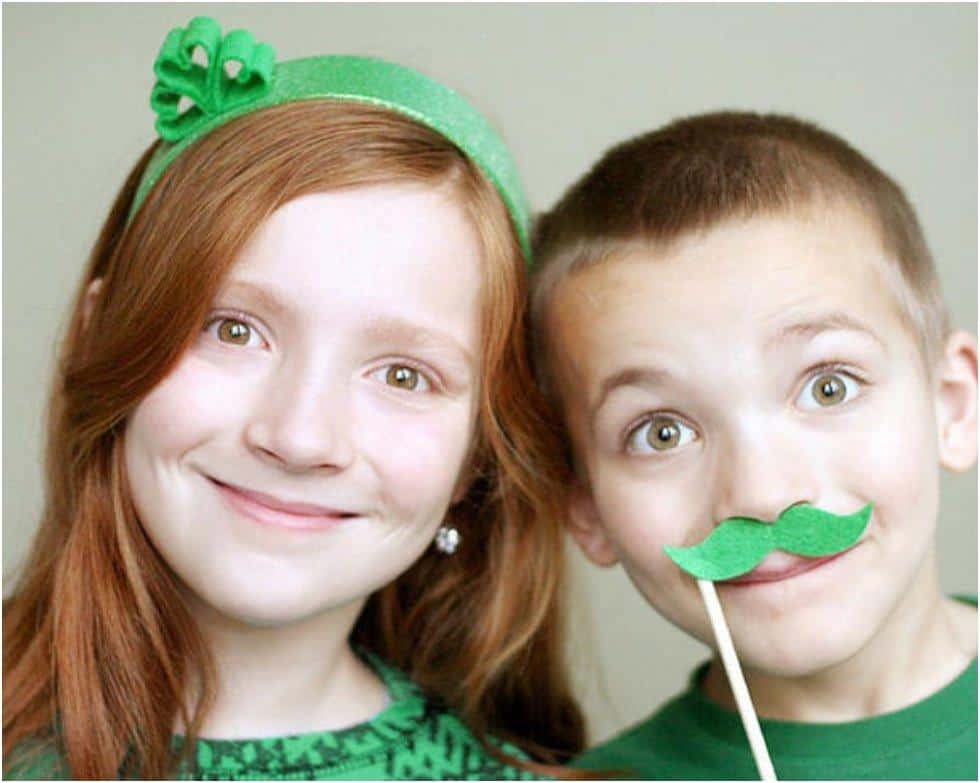 Tutorial via fiskars.com
Have a happy pinch-free St. Patrick's Day
Liked this post? Share it ith your friends using the sharing buttons below.