Ikea hacks don't mean teaching you how to construct your Ikea furniture easier.
In this case, it means something different.
I used Ikea hacks because they are the role models for DIY.
It's really simple. You go to Ikea, pick a furniture piece and they deliver the pieces to your home.
Your job is to be the construction worker.
Of course, they offer help to do it for you, but where is the fun in that?
This time I want you to use the same Ikea style and reorganize your home.
It won't cost a thing.
You'll use the things you have in your home. Yes, you have them.
Go to your basement and find everything that you can use.
Now, let's get busy.
Storage Unit for Cutting Boards
Nightstand
Wrapping Paper Store
Bathroom Spice Rack Holders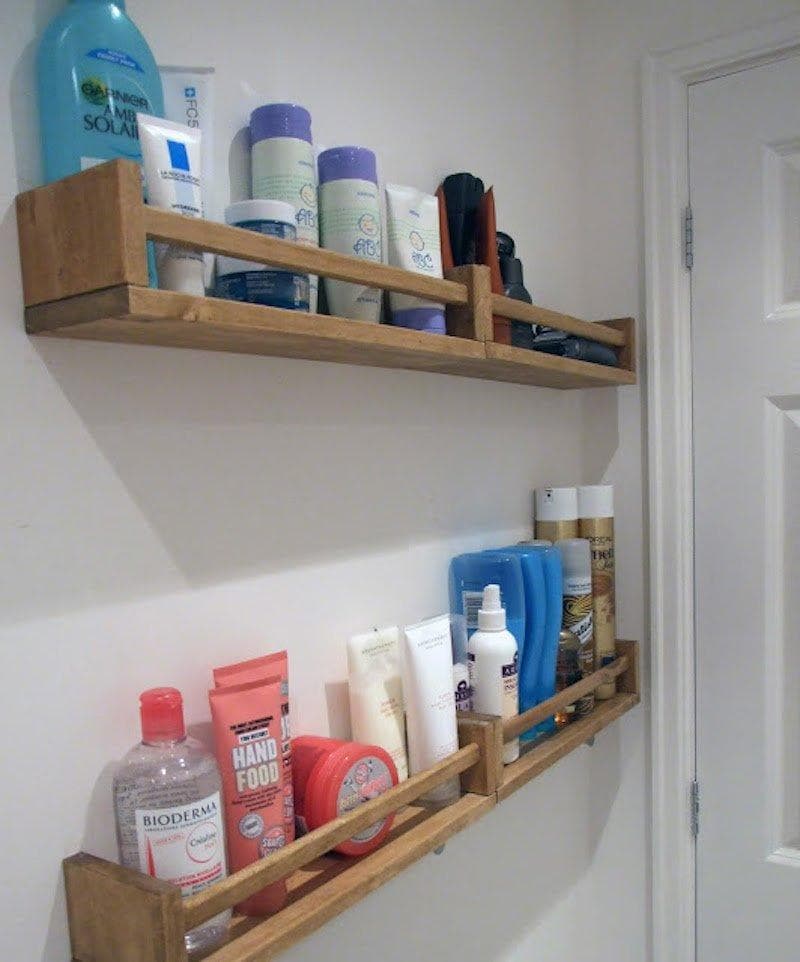 Kids' Bookshelves