Can you believe it's almost 2020? Motherhood in the year 2020, that sounds insane.
Motherhood is lonely, it's daunting, it's the challenge of a lifetime. Luckily there are resources out there and online friends who can help! I'm talking about mommy bloggers! There is a mom blog out there for everyone, new mom blogs, working mom blogs, single mom blogs, LGBT mom blogs, special needs parenting mom blogs, mom blogs, old mom blogs, fashionable mom blogs, or yoga pants mom blogs. There is a blog for everyone. Digital mom blogs estimates that there are 4.4 billion mommy bloggers out there. So there's a mommy blog out there for you!
Mommy bloggers come and go, but these ladies are amazing parenting influencers who I think you should follow into the next year.   
Momfilter – Mreenal is the brain behind the Momfilter blog. She created it to share helpful tips on various subject matters ranging from lifestyle, fashion, and food to fitness and health. To be the best mom, you need all the helpful tips you can get. Momfilter is all about discerning every phase of motherhood. As such, you get expert advice on how to be a mom to your newborn or toddler and your adolescent and teenager.
Trust us when we say you need a community of moms who have been there and done that, and Mree had the perfect way to achieve that – hello, Momfilter! So, if you don't mind being a mom but still want to make it fun, make some money, and stay fit and healthy, stay atop your fashion and beauty game, and many more, go check out more about Momfilter on the website today.
Faust Island – Amber Faust is a photographer and parenting influencer.  Amber shares adventures from her life with her husband and three kids on a sunny island in South Carolina.  The blog tackles topics such as motherhood, family life, travel, food, and simple sustainable living.  Her Instagram account is full of pretty photography and beach life.
Fort Birthday – Fort Birthday was a fort Leah Frances Wade built from cardboard and packing tape. She doesn't mind admitting she gave her twins TWO cookies each if they would just take a nap so she could work on her mommy blog about parenting, diy, and life as an #oldmom of toddler twins. Fort Birthday's instagram documents outdoor living in a multigenerational home on the rural Chesapeake Bay and saves the real Twin Mom ridiculousness (and her attempts at mommy blog humor) for the Fort Birthday Twitter.
Carolina Fireflies – Kristyn is the working mama behind Carolina Fireflies.  When she's not off being an attorney, she's mom to her two daughters, Elliott Grace & Palmer Jean.  If you're a working mama, she's the one to follow!  She shares a ton of tips and tricks for balancing everything that working moms deal with on a daily basis.  Even if you're not a working mom, you will love to follow her!  She shares recipes, activities and DIY projects centered around creating meaningful memories with your children!  Her instagram account is full of cute baby photos too!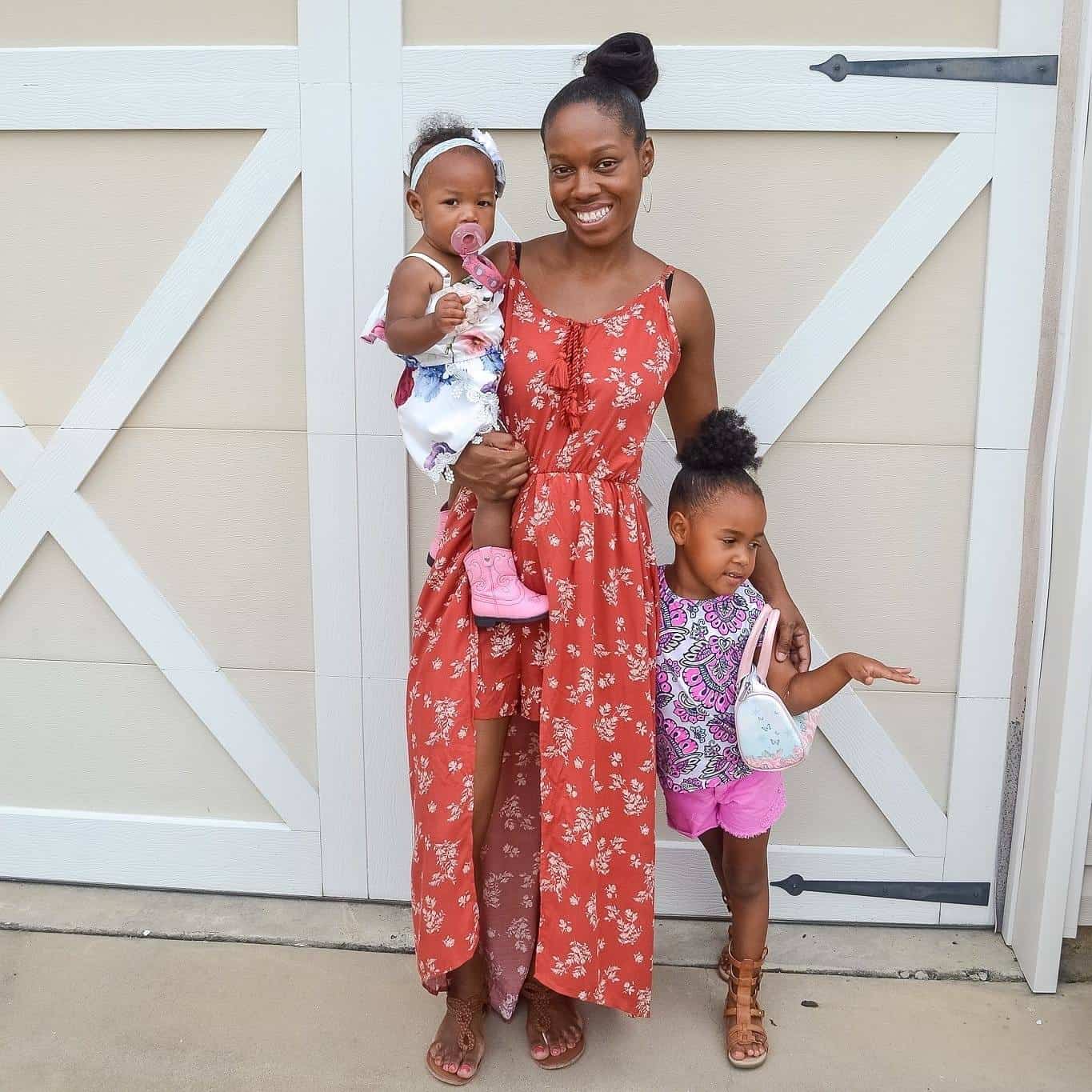 Perk Pack – Perk Pack was started because of the lack of available support for postpartum moms. After a serious struggle with postpartum depression and anxiety, Mompreneur, Jamie Tutson, wanted to provide a safe place to discuss the good, the bad and the ugly moments in motherhood. This mommy blog covers topics including postpartum issues, parenting, home decor and food.
NotSoSuperMom vs Society – NotSoSuperMom vs Society is a Birmingham based mommy blog that focuses on parenting, advocacy, and life in general. It follows the journey of Crystal, as she faces the challenges of raising an atypical child in a typical world. It's a place to share their love of travel and adventure, motherhood, sensory tips/activities, and reviews of local attractions & events.  Crystal is a stay at home mom who recently launched a photography business. Fredric is a software engineer and DIY enthusiast. Everett is an energetic kiddo that loves anatomy, building, and inflatables. Finn is a dinosaur, monster truck, & Blippi loving todzilla.
You can find extra DIY sensory activities and fun photos on her Instagram.
For Mommy's Dragons – Maria has 4 wonderful, messy, loud, and loving sons. She stays at home with them and homeschools.  She always has fun travels and the most whimsical crafts.  Her Instagram stories are so fun to watch. 
Midkid Mama – This mom blog covers everyday living topics from a mixed crew growing up in the midwest. Check out the family-centered articles with tips for home schooling, squarefoot gardening, cooking and more. Midkid Mama (Alethea Middleton) is a photographer, mommy blogger, Curly Girl and following a Keto-esque diet. Her Midkid Crew of four has been repping small brands and influencing since 2015. The whole family loves to participate in sports and local events, like Farmer's Markets and Chalk Walks. Follow on Instagram for snapshots of mom life and childhood unplugged.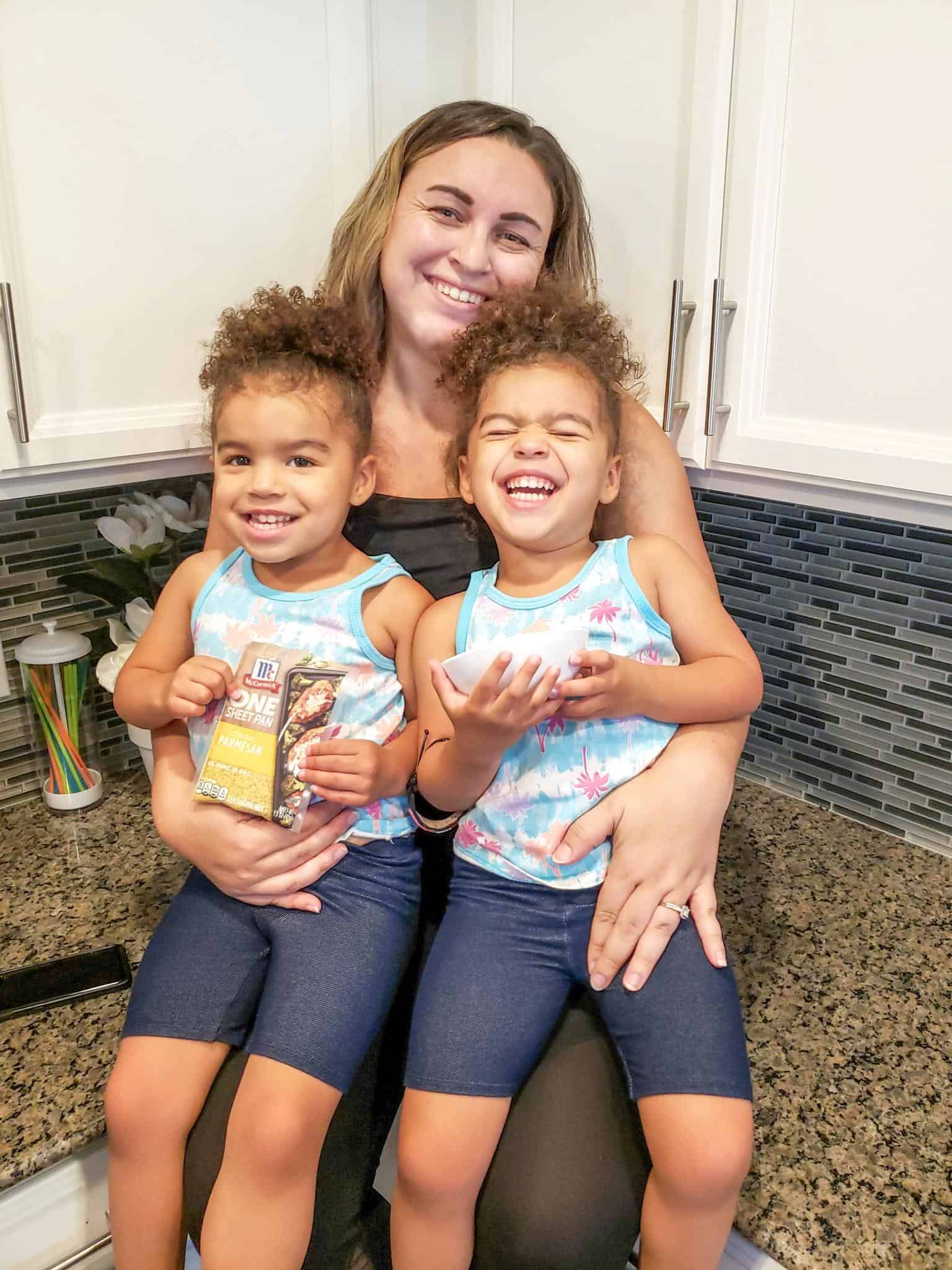 The Stephen 3 – This mom blog is run by Megan Stephen, who is mama to three beautiful mixed girls. Arie and Layla are identical twins who are three years old and Kaila is six years old. Megan decided that she wanted to do something with all the pictures she was already taking and they began repping for small shops in 2017. They recently made the switch from repping to being content creators. Her blog focuses on a variety of topics from motherhood, fashion, food, crafts, inspiration and day-to-day living as a mom of multiples. She talks about the real issues she has been through and how she overcame them. Follow their journey on Instagram and you are guaranteed to fall in love with her family.
The Momfluence –  Stephany Brown is the mommy behind TheMomfluence.  Married to her highschool sweetheart, being a military family and starting a family has been all but easy! Follow along as this mommy blog goes through all the relateable motions of life!   TheMomfluence  is a mommy blog that follows no rules. True, unfiltered and honest motherhood. The good, the bad and the ugly (tantrums)!  You can find her on instagram here!
Mother in the Mountains – This mommy blog is run by Faith, mom of three young daughters. She's a grad student, stay at home working mom, and likes to share how to survive kids + life and not lose your mind. She blogs about DIY, homeschooling her girls, good books, easy recipes, and more! Follow their instagram for more real life and a lot of oversharing.
My Brave Bookshelf is an Instagram account run by Lindsay Horeis, a former first grade public school teacher and current stay at home mom to a preschooler and a kindergartener. She posts thoughtful picture book suggestions with a focus on social emotional learning, diversity, and acceptance. Lindsay believes that it's never too early to discuss important topics with kids, and children's literature is a fantastic way to start profound conversations.
Scary Mommy is one of the biggest mom blogs on the planet.  It started as one woman's journey and now includes multiple writers and a line of quirky mom shirts.   Scary Mommy isn't afraid to dive into controversial topics and I love that! 
Jill Krause – (formerly Baby Rabies) Jill was one of the original mom bloggers. She sold her home and bought an RV for a fun adventure.  Now she's back in Texas, back to writing and back to sharing wonderful photography tips for capturing your family.
To Thine Own Style Be True – Debbie Savage is a fashionable mommy blogger from the west coast.   Her style is eclectic and beautiful and her skincare recommendations for busy moms are so spot on. 
Mombian was one of the first resources for lesbian moms and continues to be a source of so much great information on topics like books, politics, gender, and love.  Her blog is full of personal stories and wins, but also so much information for straight families who want to learn everything about diversity. 
My Brown Baby – created by writer, Denene Millner, and focuses on providing advice, news and perspectives geared toward African-American parents. The parenting blog reads less like a self-help book and more like a heart-to-heart chat with family.

Modern Mom – Brooke Burke and Lisa Rosenblatt have joined forces to make ModernMom the go-to resource for moms striving to have it all.  It's full of practical advice on parenting, pregnancy, family, career, health, beauty, cooking, crafts and more.
Cat & Nat – Cat and Nat are actually comedians who are laughing their way through motherhood.  They laugh at themselves, their kids, and other people.  Their mom truths are so funny. 
Love Ericka Castanos –  LEC is a Family Blog by Ericka based in Los Angeles CA. Ericka is energetic and a very positive person towards anything that she encounters in Life. She believes that life should be enjoyed and always do what you love. No matter where life takes you believe in yourself because anything is possible. You will find that Ericka shares only what she believes in and what her family loves using in their daily lives. Follow along her journey on her Instagram to find out more about her family.
Faithfully Beautiful – Shannan Panganiban is a mommy blogger who inspires the love and adventure of traveling with kids as well as simplifying and creating a happier mom life. She is the mama of 3 little boys, based in Tampa Bay, Florida, and shares their journey of creating a life they love and encouraging other mothers to find their passion and live it well. Follow along on her Instagram as well to see more about their travel & homeschooling lifestyle. 
"Mothers and their children are in a category all their own. There's no bond so strong in the entire world. No love so instantaneous and forgiving." —Gail Tsukiyama