The weather and nature aren't the only things that change from winter to spring. The transition take a good toll on our body as well. That is especially true if we indulged ourselves with fatty foods during the winter. Now, we are faced with the consequences of our actions and we are desperately searching for ways to get our body into shape.
Whatever weight-loss method we end up choosing, we first must prepare our body for this change and that means helping it get rid of the toxins accumulated over the winter. The best way to do that is by consuming a lot of liquids as well as vitamins and minerals. A smoothie is a good choice, but f you wish to have something more flling, then you need a nice bowl of nutritious and arming spring soup.
Whether you prefer clear or creamy soup, if you wish it to have the best detoxifying effect then it has to have plenty of vegetables and preferably no meat. Try out the 20 soups from our list that are will fill you up with health and come in all the colors of the rainbow.
Spring Egg Drop Soup
Recipe via cookitlean.com
Raw Tomato Soup with French Tarragon
Recipe via greenattraction.net
Kneidlach (Matzah Balls) Soup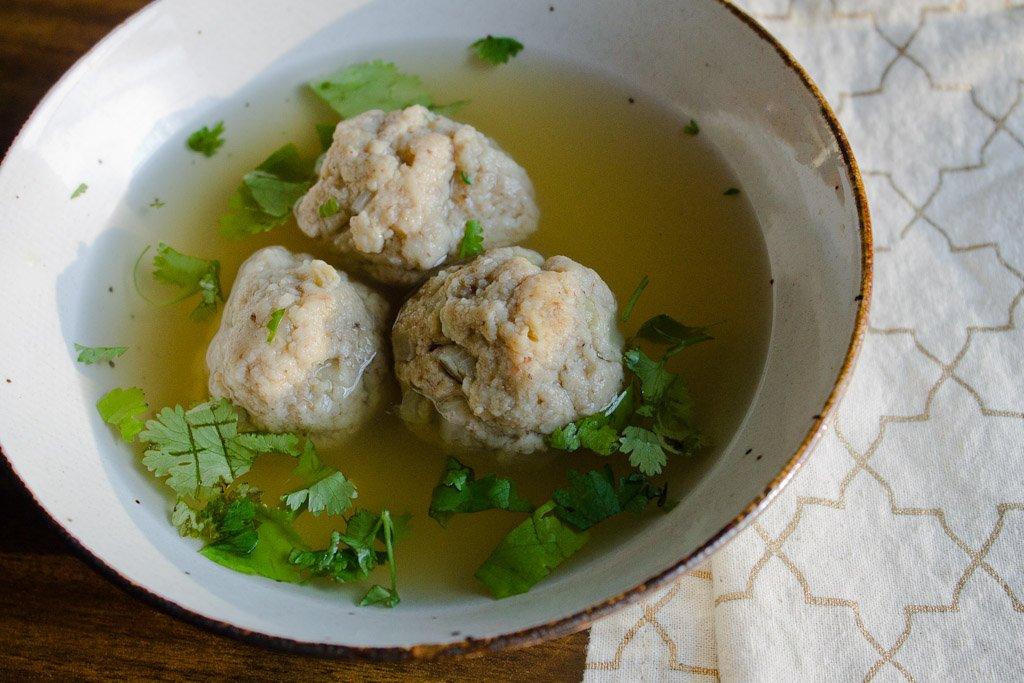 Recipe via immigrantstable.com
Red Mountain Spinach Soup (Vegan, GF)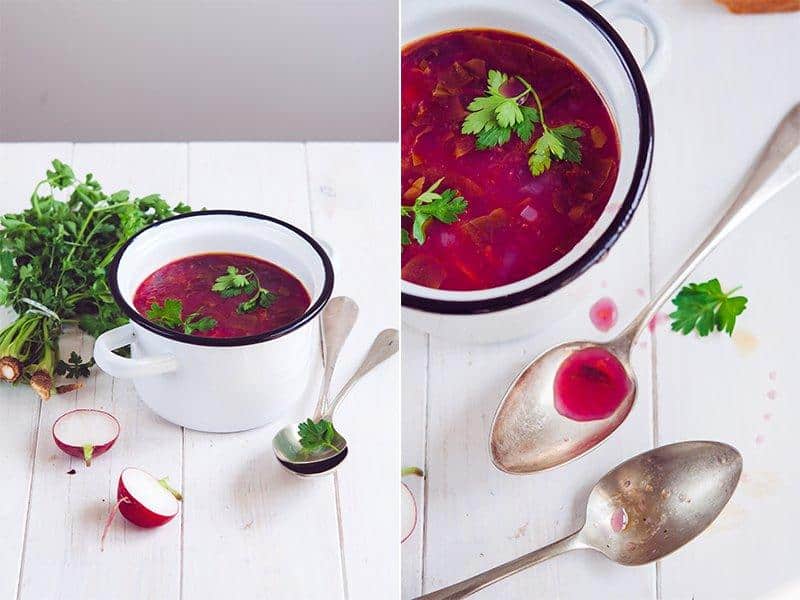 Recipe via honestplates.com
Spring Kale And Dill Soup With Rice
Recipe via zsusveganpantry.com
Simple Sweet Potato Soup For Spring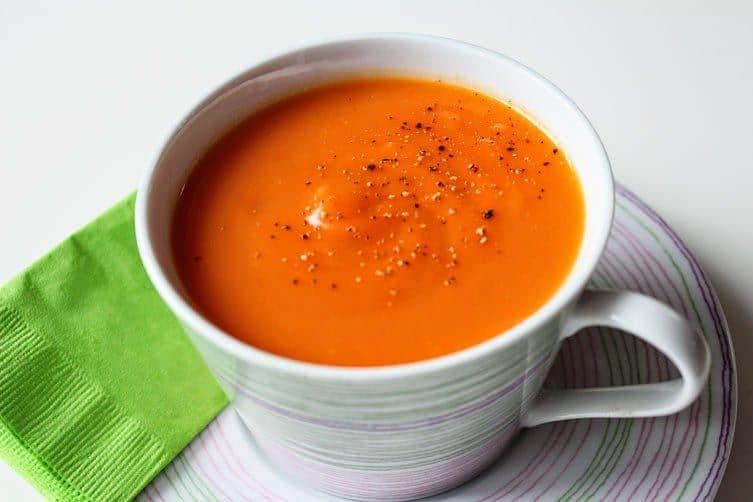 Recipe via cookplayexplore.com
Spring Vegetables Kitchen Sink Soup
Recipe via cearaskitchen.com
Roasted Cauliflower and Cheddar Soup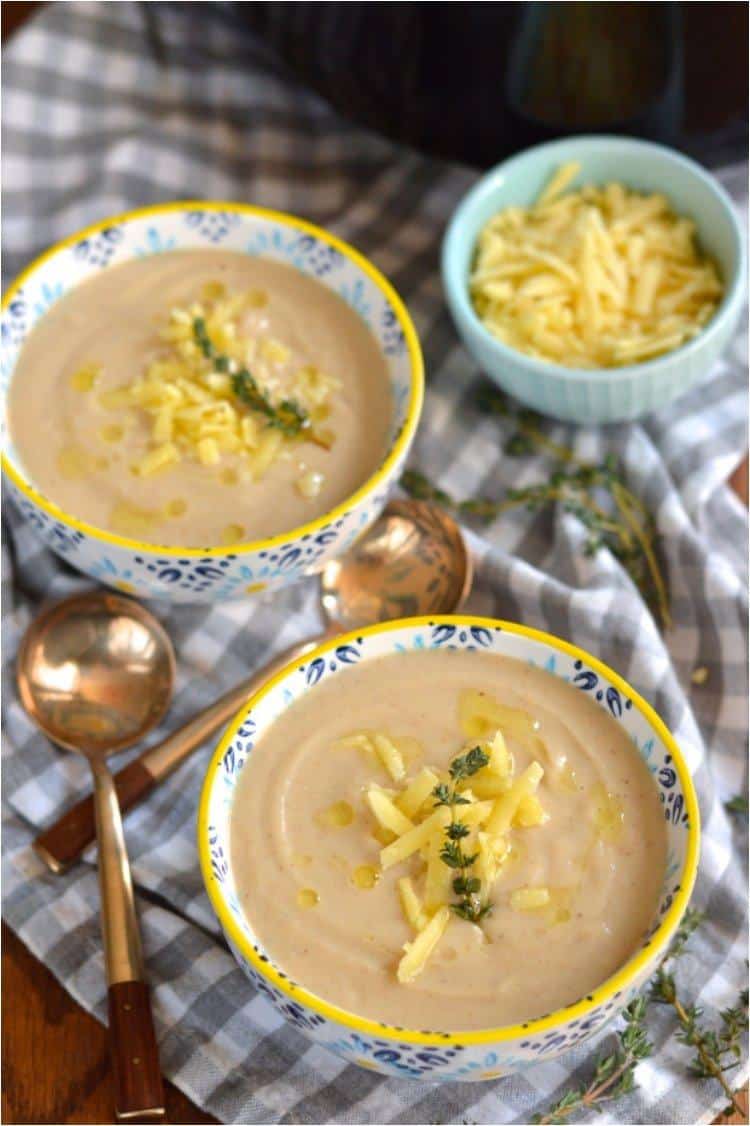 Recipe via brooklynhomemaker.com
Springtime Vegetarian Minestrone Soup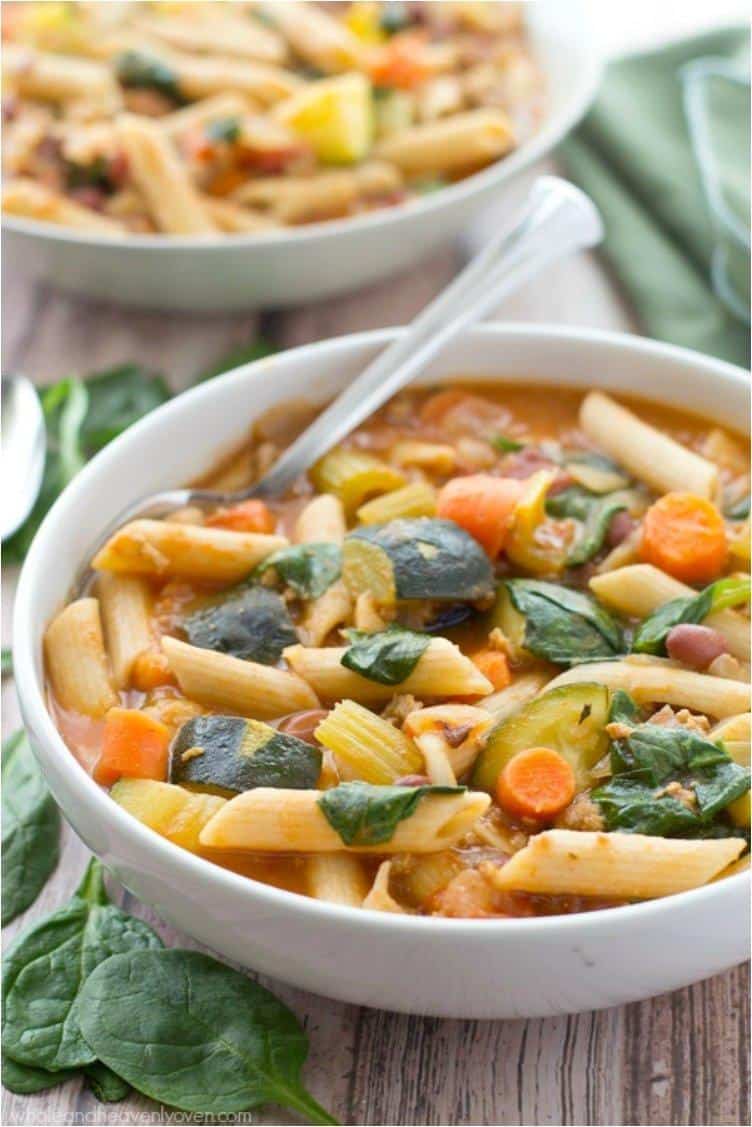 Recipe via wholeandheavenlyoven.com
Tomato Cobbler
Recipe via theskinnyfork.com
Carrot Ginger Soup
Recipe via hautepepperbites.com
Luscious Asparagus Soup with Fennel and Tarragon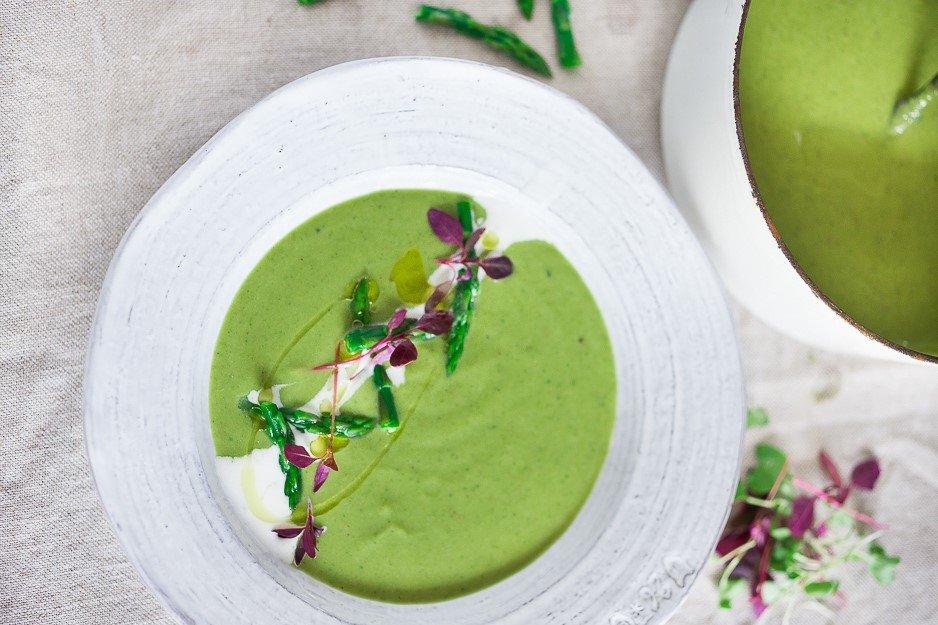 Recipe via feastingathome.com
Purple Cauliflower Spring Soup With Crème Fraiche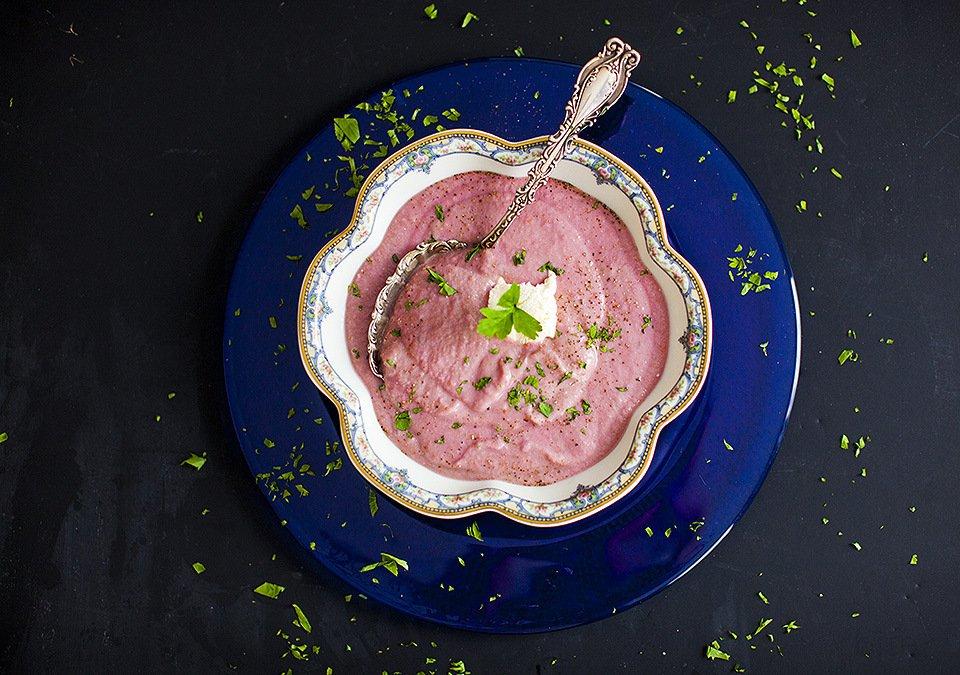 Recipe via bitebymichelle.com
Spring Vegetable Soup With Pesto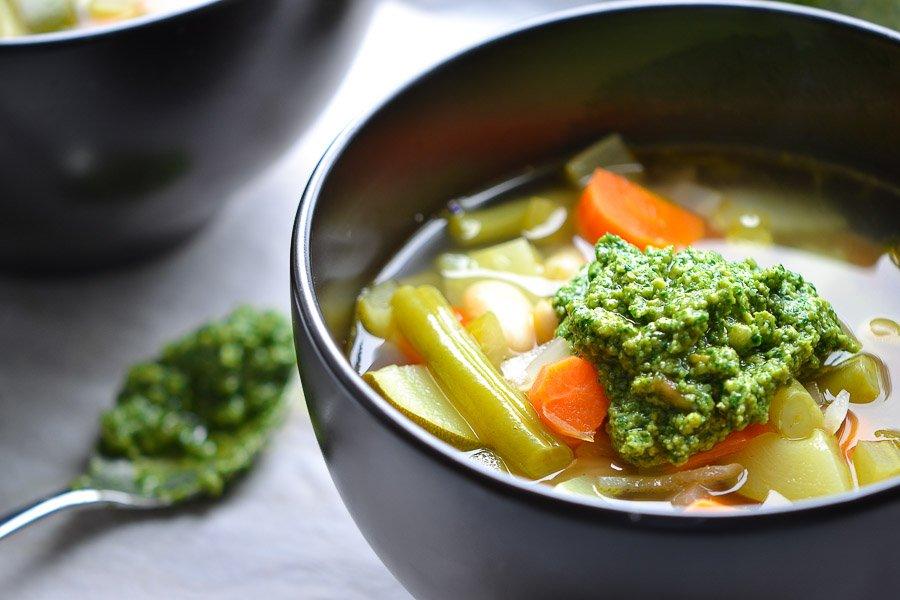 Recipe via thechefscapades.com
Creamy Coconut & Roasted Beet Soup
Recipe via withthegrains.com
Chilled Avocado Mint Soup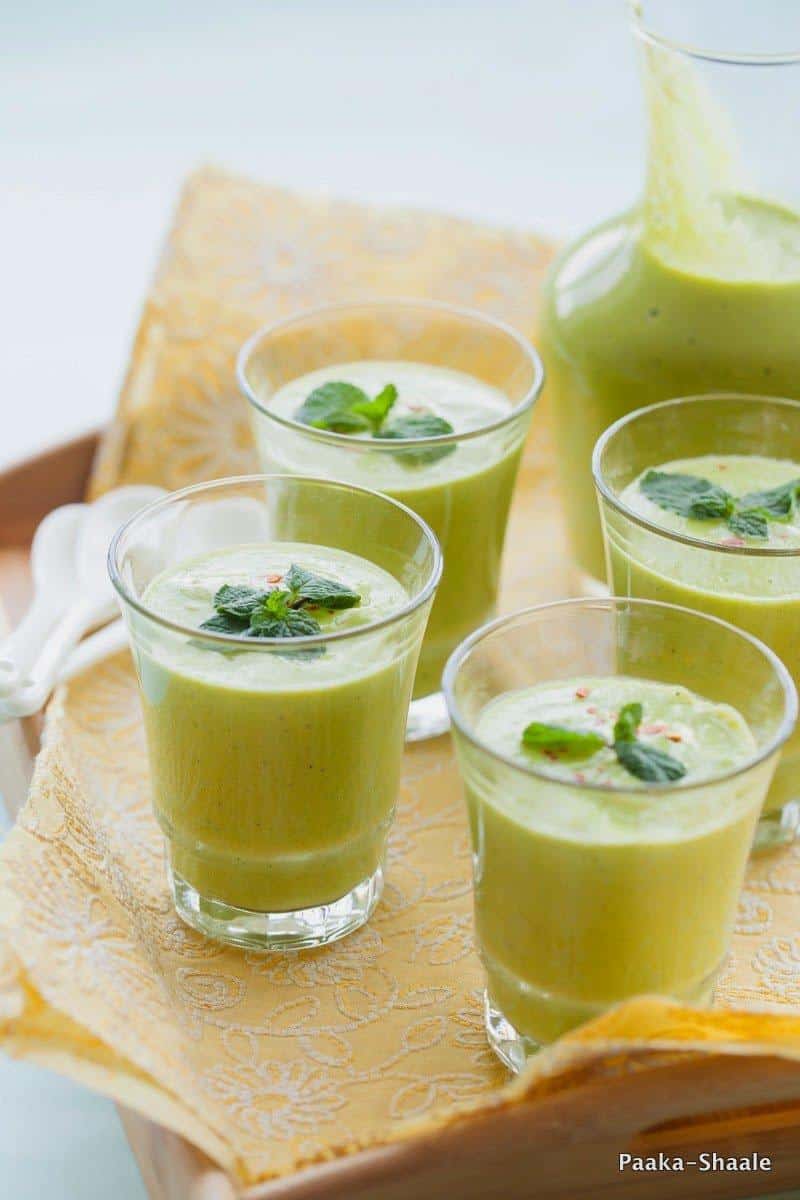 Recipe via paaka-shaale.com
Authentic Rasam Recipe-South Indian soup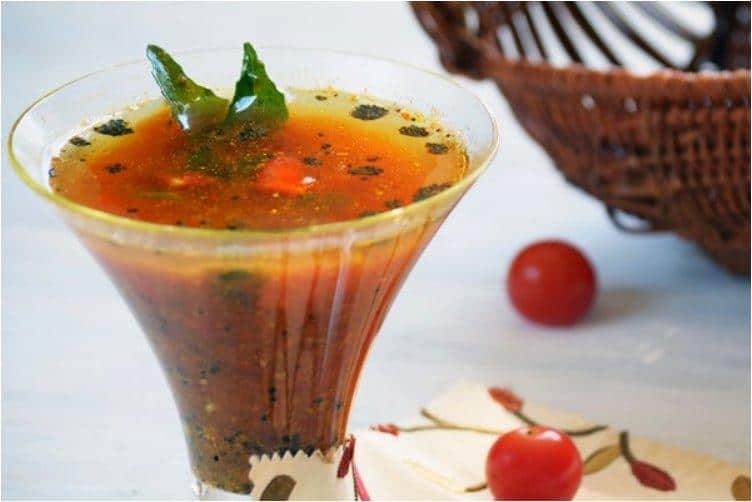 Recipe via pepperbowl.com
Roasted Asparagus Soup With Pistachio Cream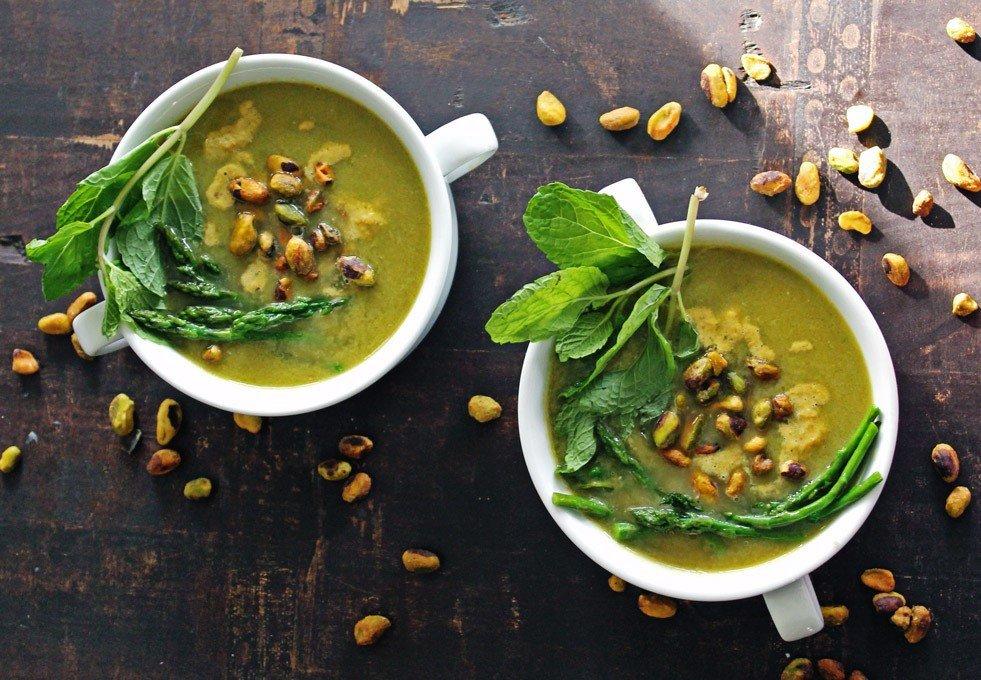 Recipe via rhubarbarians.com
Asian Vegetable Noodle Soup
Recipe via jellytoastblog.com
Carrot Pea Soup with Pancetta, Basil and Mint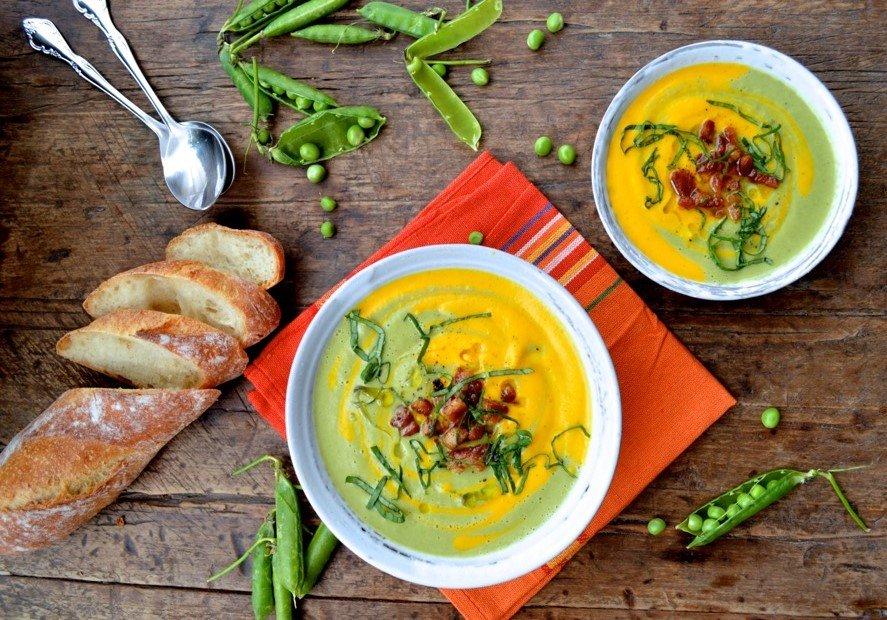 Recipe via thewoksoflife.com
Light, nutritious and delicious, these soups are really the best choice for a spring meal.
Like this post? Share it with your friends using the sharing buttons below.