This is the season of pumpkins and we need to use them to their full extend, and not just as a healthy and sweet ingredient in our meals. We can also use them as cooking or serving bowls. Take a look at these mouthwatering recipes where you use the whole delicious pumpkin.
Roasted Stuffed Pumpkin
Recipe via superhealthykids.com
Pumpkin Tea Set
Recipe via thirstyfortea.com
Shrimps In Pumpkin
Recipe via tasteofbeirut.com
Fall Stew Baked In Whole Pumpkin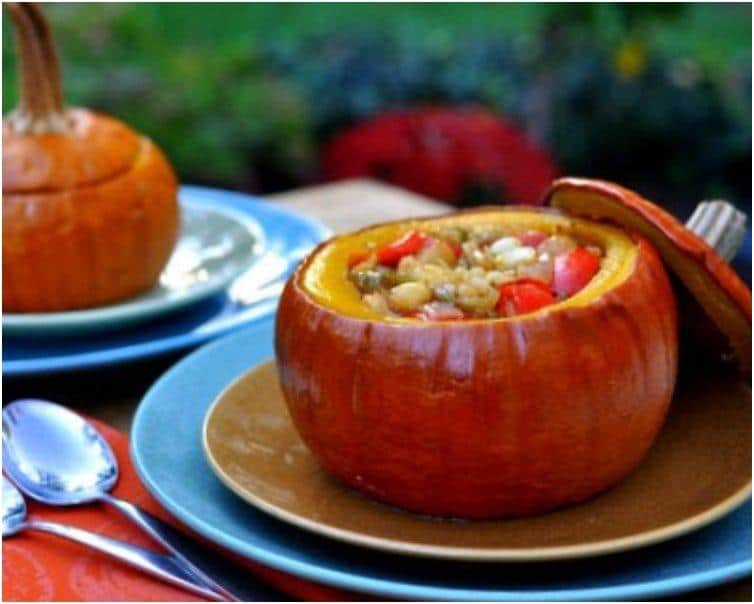 Recipe via kitchenparade.com
Hidatsa Stuffed Sugar Pumpkin
Recipe via fakefoodfree.com
Baked Pumpkins With Spinach, Mushrooms And Cheese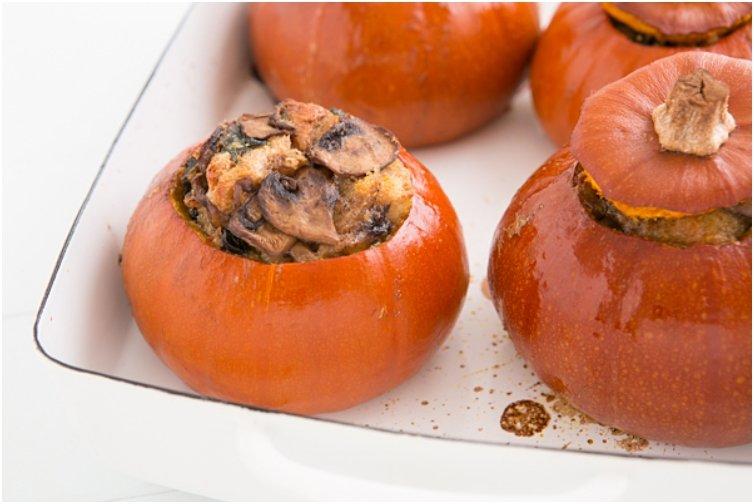 Recipe via ohmyveggies.com
Baked Pumpkin Cream Cheese
Recipe via applepiepatispate.com
Stuffed Pumpkin With Cream, Bread And Bacon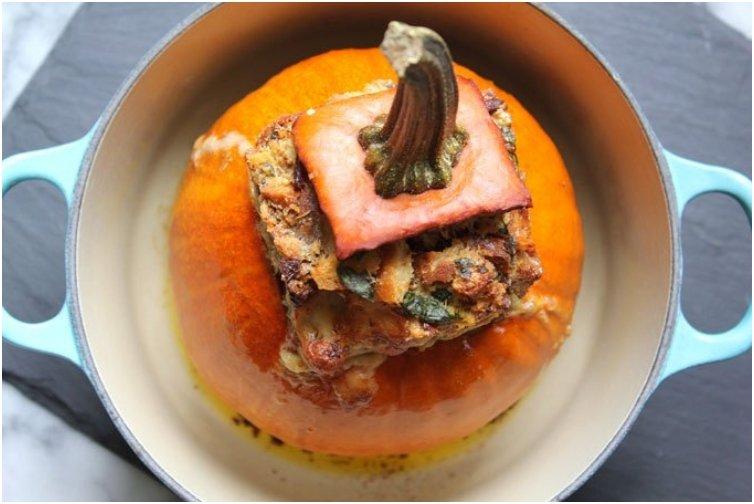 Recipe via jjbegonia.com
Stuffed Pumpkin With Beef And Pork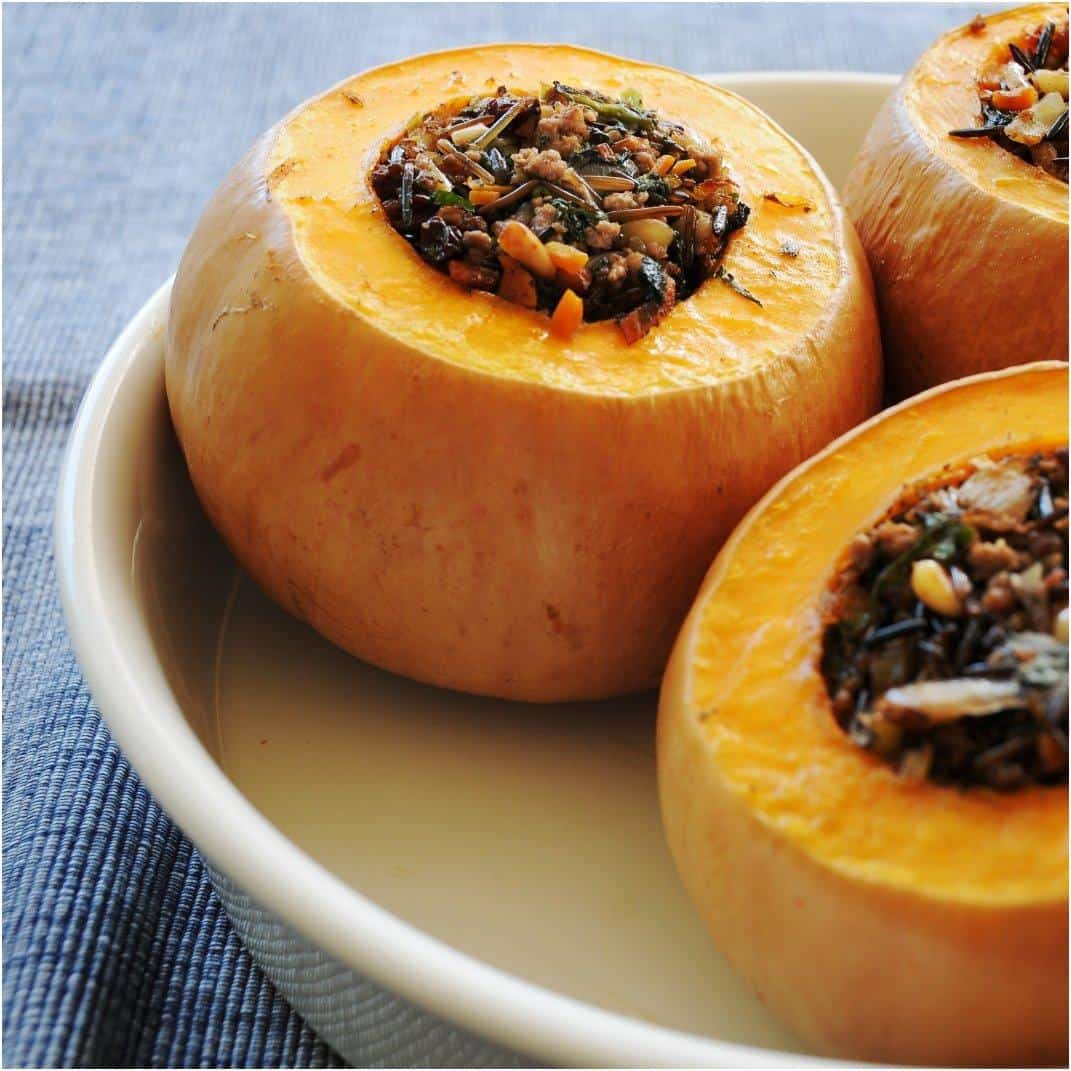 Recipe via whateversleft.org
Pumpkin With Italian Sausage And Macaroni

Recipe via savorysimple.net
Pumpkin Punch
Recipe via sparqvault.com
Frozen Pumpkin Banana Flex bowl
Recipe via kiasfitfare.com
Pumpkin Chili
Recipe via oliviascuisine.com
Pumpkin Bowls With Wild Rice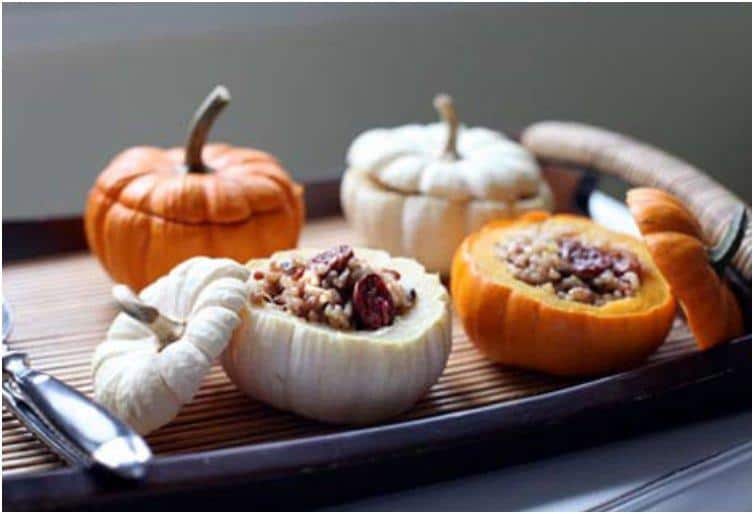 Recipe via kosher.com
Pumpkin Pie Protein Bowl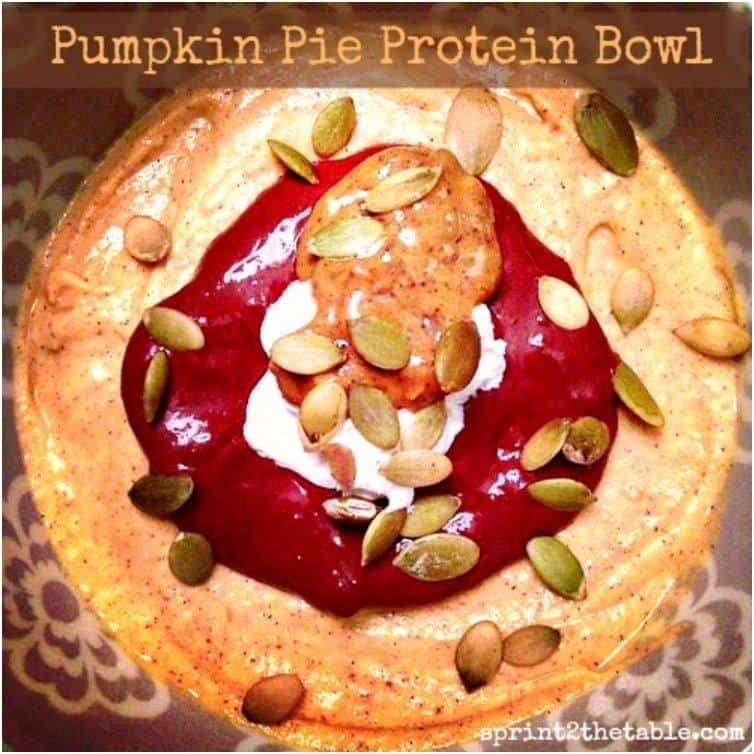 Recipe via sprint2thetable.com
Butternut Squash And Black Bean Chili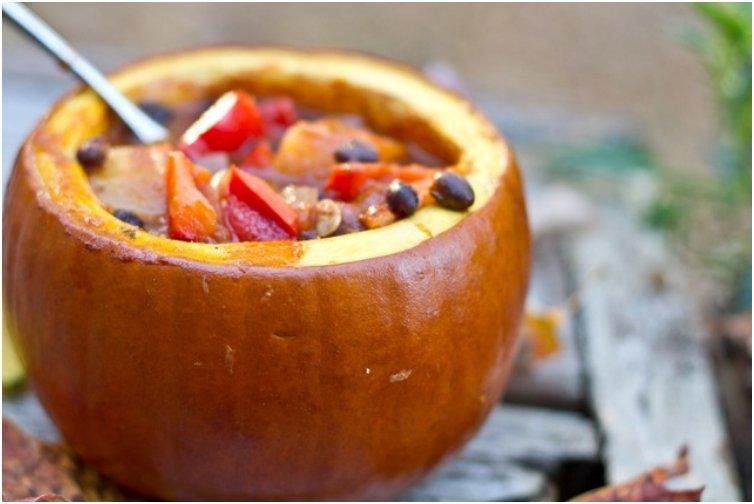 Recipe via ohsheglows.com
Pear And Goat Cheese Stuffed Pumpkins
Recipe via innerharmonynutrition.com
Harvest Lime and Cashew Cream Chili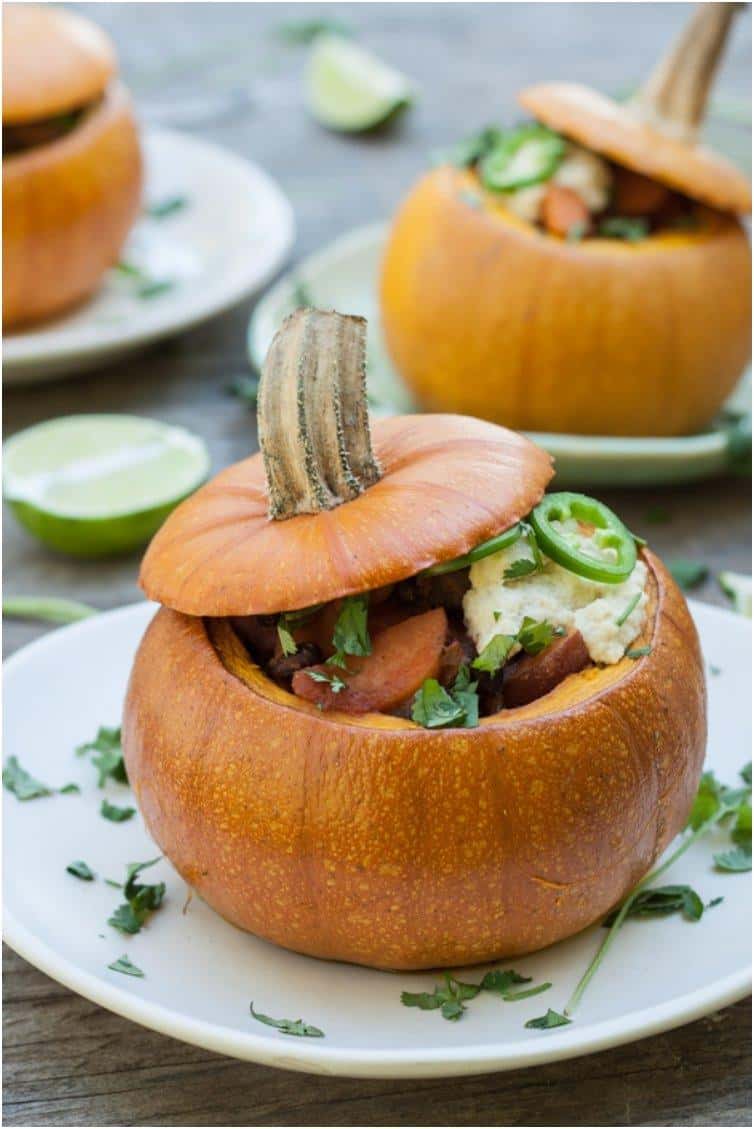 Recipe via dishingupthedirt.com
Pumpkin Oatmeal
Recipe via awakeatthewhisk.com
Pumpkin Squash Soup With Sage
Recipe via homesweetjones.com
Pumpkins are tasty and very nutritional, especially for kids. They are an anti-oxidant, rich in carotene, vitamin A, minerals and are a great source of fiber. But, unless you make a pumpkin pie, your youngest family members might not appreciate it as an ingredient in your more savory dishes. But, if you use the pumpkin as a cooking pot, you'll get all the nutritional values from the pumpkin with an even greater taste and aroma, and the unusual and fun appearance of the meal just might make your kids curious enough to have a bite. You can make soups, stews, chillies and even drinks and desserts in pumpkins and the best part, no dirty dishes afterwards. Try out our pumpkin bowl recipes and enjoy.
Share this post with your friends by clicking on the sharing buttons below.