Textile wall art or tapestry has been adorning walls for centuries and now it is back in style. Reinvented, more modern and absolutely adorable the woven wall hangings will make a great addition to your home decor and now you can easily make some yourself, even if you never weaved before.
Framed mini Woven Wall Hangings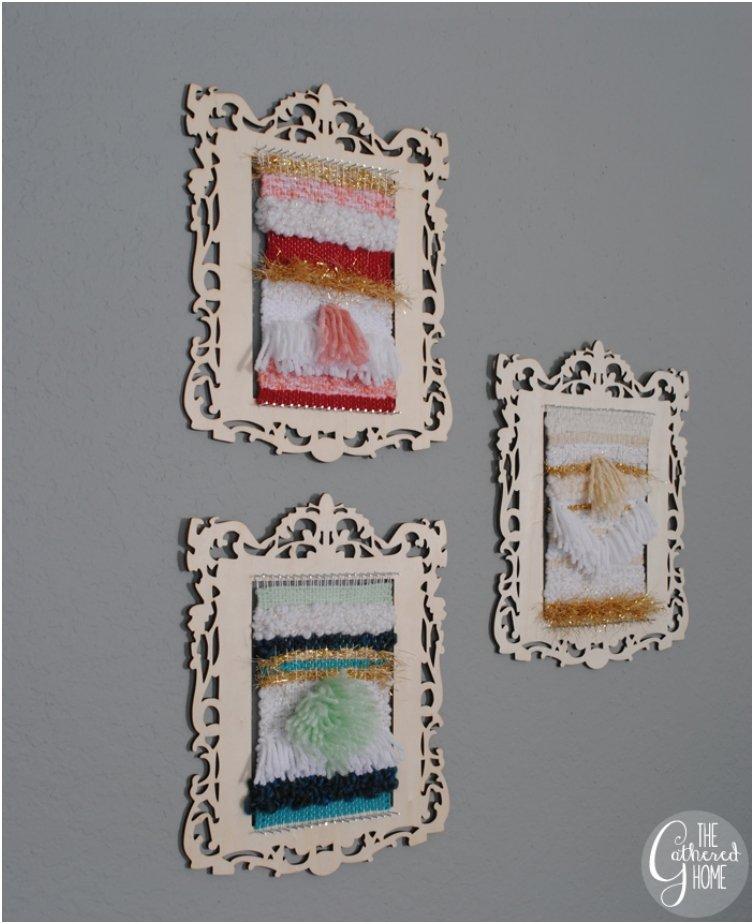 Tutorial via thegatheredhome.com
Fabric Yarn Wall Hanging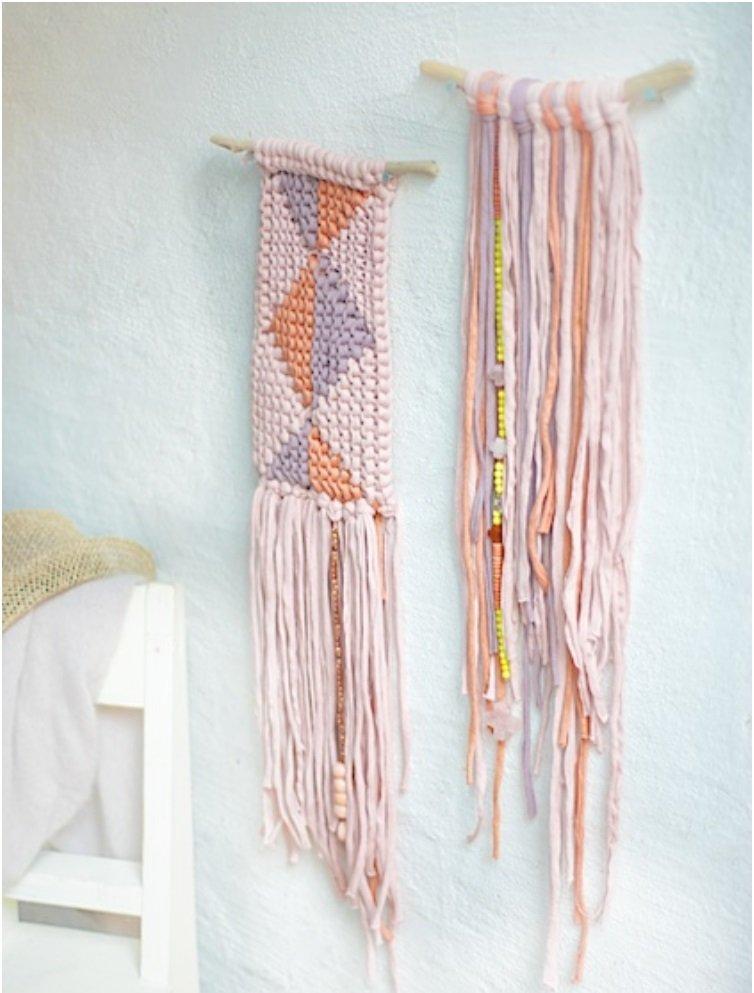 Tutorial via lebenslustiger.com
green and blue Macrame wall hanging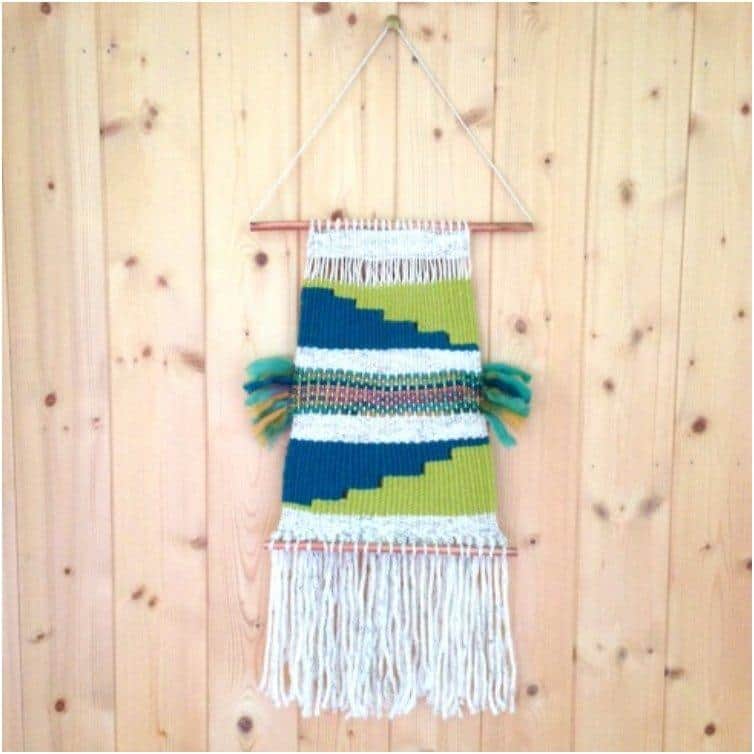 Tutorial via allputtogether.com
Make A Mini Loom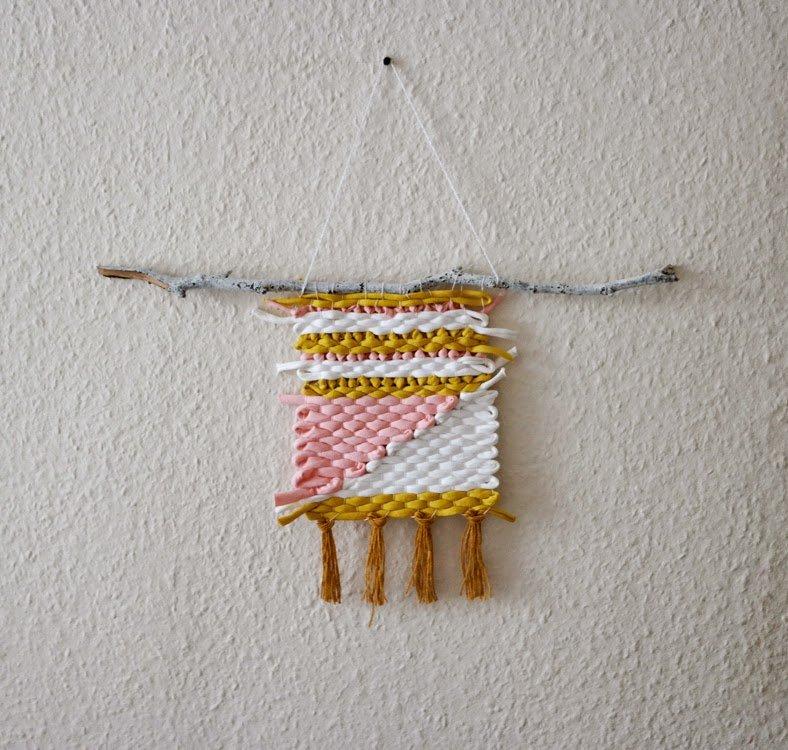 Tutorial via missamyphipps.blogspot.co.uk
God's Eye Camp Craft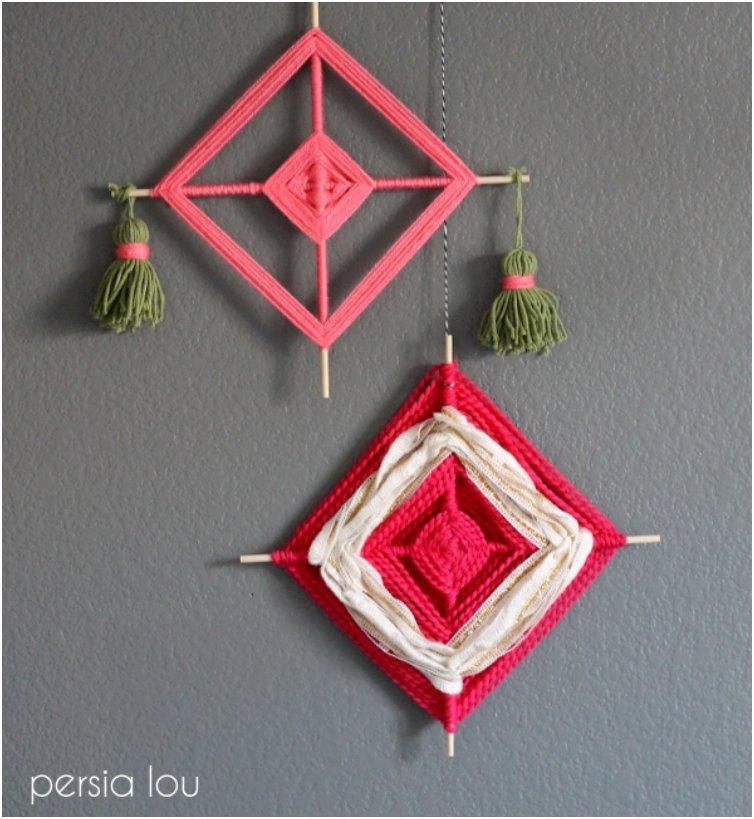 Tutorial via persialou.com
Fiber Wall Art With metal Hoop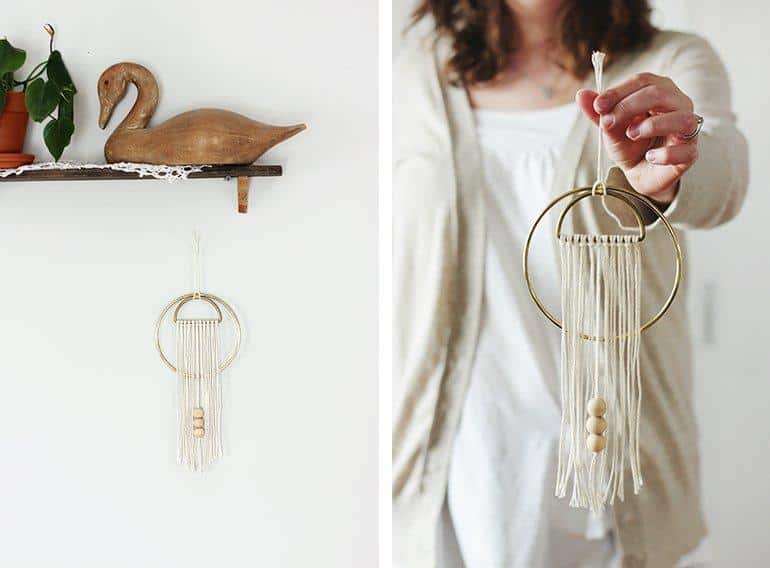 Tutorial via themerrythought.com
Woven Wall Hanging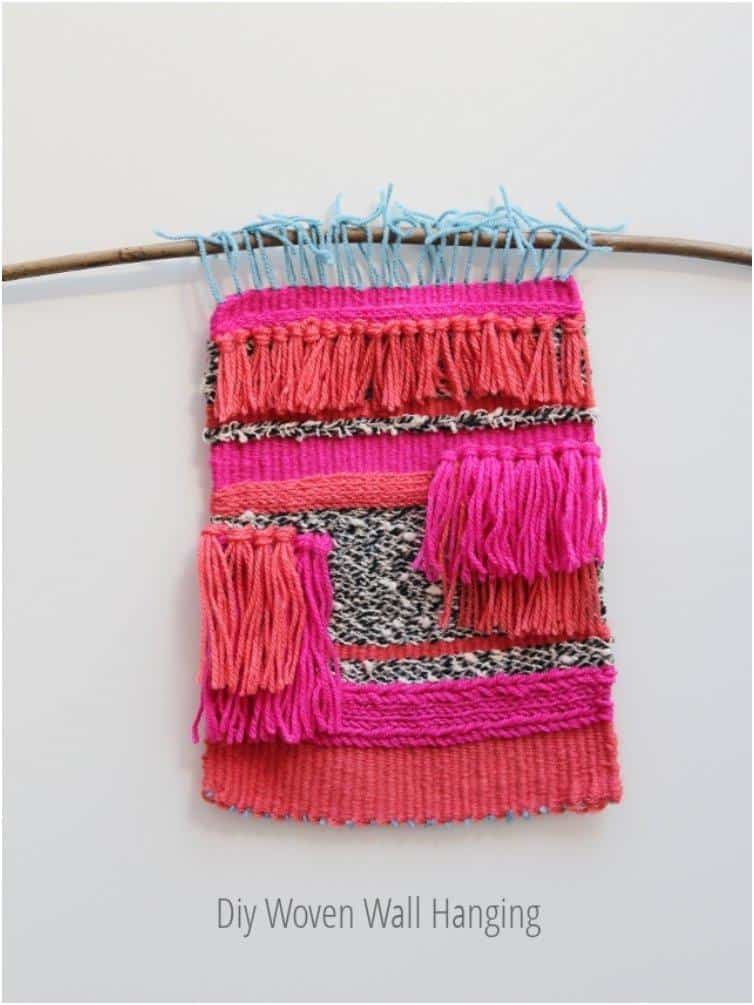 Tutorial via gatheringbeauty.com
No weave Wall Hanging
Tutorial via thekipiblog.com
Overlapping Yarn Wall Art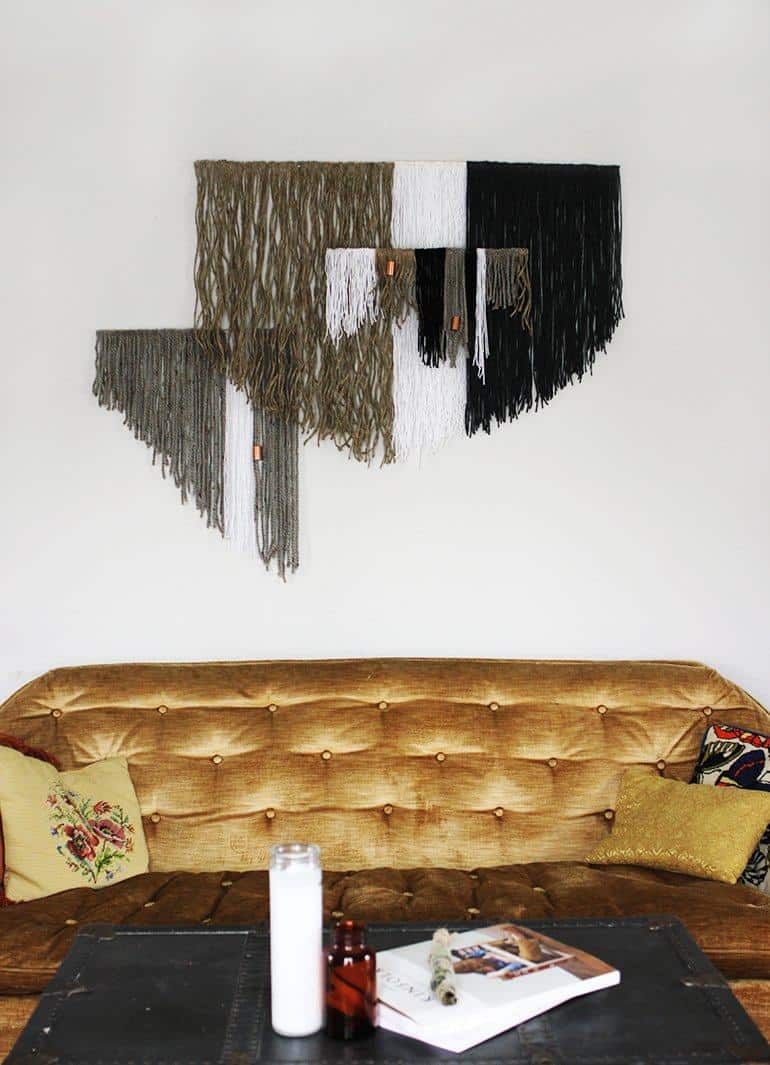 Tutorial via themerrythought.com
Nail And Sting Christmas Tree
Tutorial via theexperimentalhome.com
Ombre Wall Tassels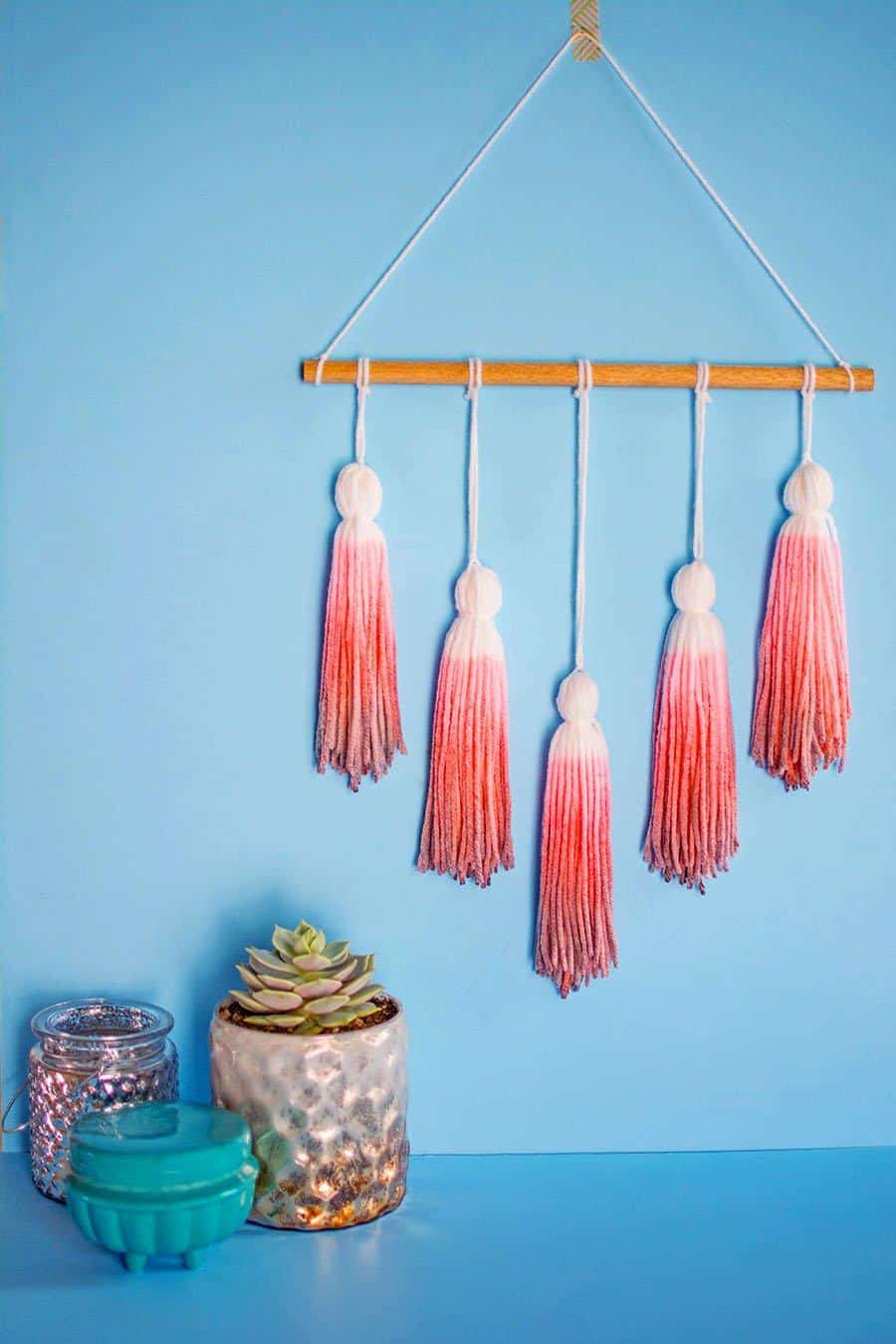 Tutorial via blog.pbteen.com
Copper Wall Hanging
Tutorial via smittenstudioonline.com
Loom Weaving Tutorial
Tutorial via sugarandcharm.com
Gold Dipped Yarn Hanging
Tutorial via oleanderandpalm.com
WOVEN YARN WALL HANGING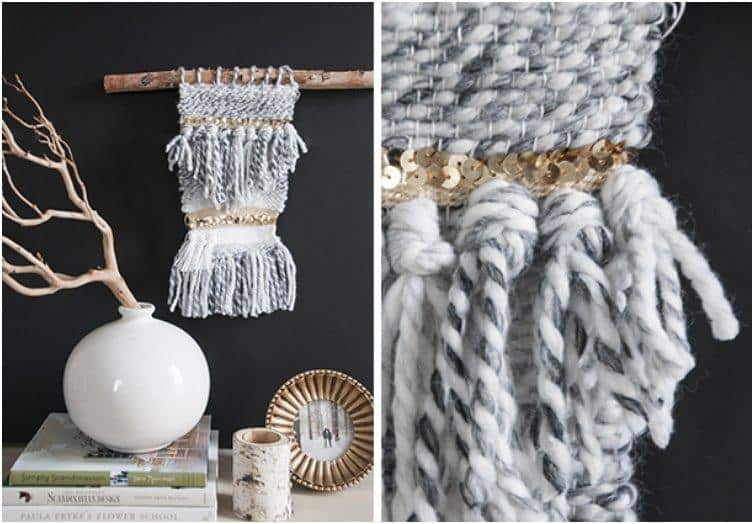 Tutorial via houseofearnest.com
WEAVING WITH WOOL
Tutorial via hellohydrangea.com
Woven Christmas Tree Wall hanging
Tutorial via everythingemilyblog.com
warm colored woven wall hanging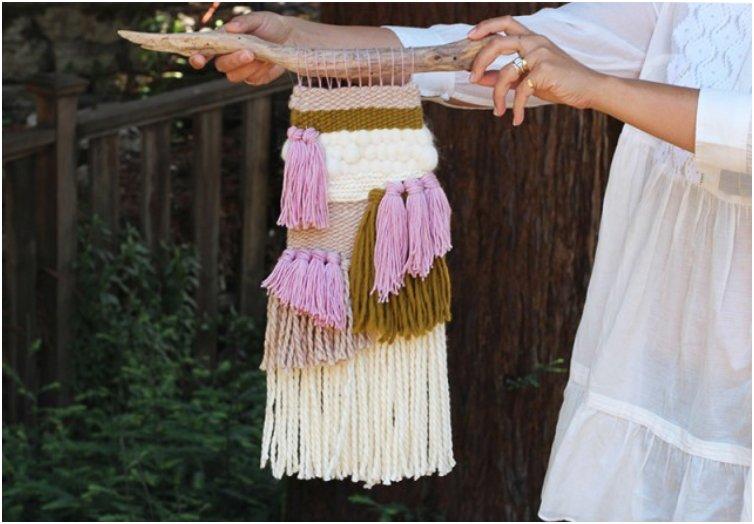 Tutorial via honestlywtf.com
Yarn wall hangings are back in style and if you've seen them on sale, you know that they can cost a pretty penny. Yet, they are lovely and cozy, you know that they will look great in your home. They give a certain texture, warmth and color to an empty all that can't be achieved with anything else.
The process behind making a woven wall art is actually quite easy, once you get the hang of it. With just a few simple steps and rules you will be able to create basic and adequately colorful woven hangings that will bring new life to your walls. And if you are a fast learner, you just might manage to make a few more as gifts for your friends and family. it will surely be the best handmade gift they've ever gotten.
Liked this post? Share it with your friends using the buttons below.