For a white and sparky smile we need to brush our teeth every day. For that we need a good toothbrush, but even the best we needs to be replaced in about six months or so, if we want our teeth to get the best cleaning. Usually we dispose of the old toothbrush without a second thought, although there are plenty of other ways we can use it.
We have made a list of the many uses for the toothbrush in your beauty routine, aside from keeping dental hygiene, of course. Due to its soft, yet strong bristles, the toothbrush is perfect for anything that needs a gentle scrub.
Clean your makeup brushes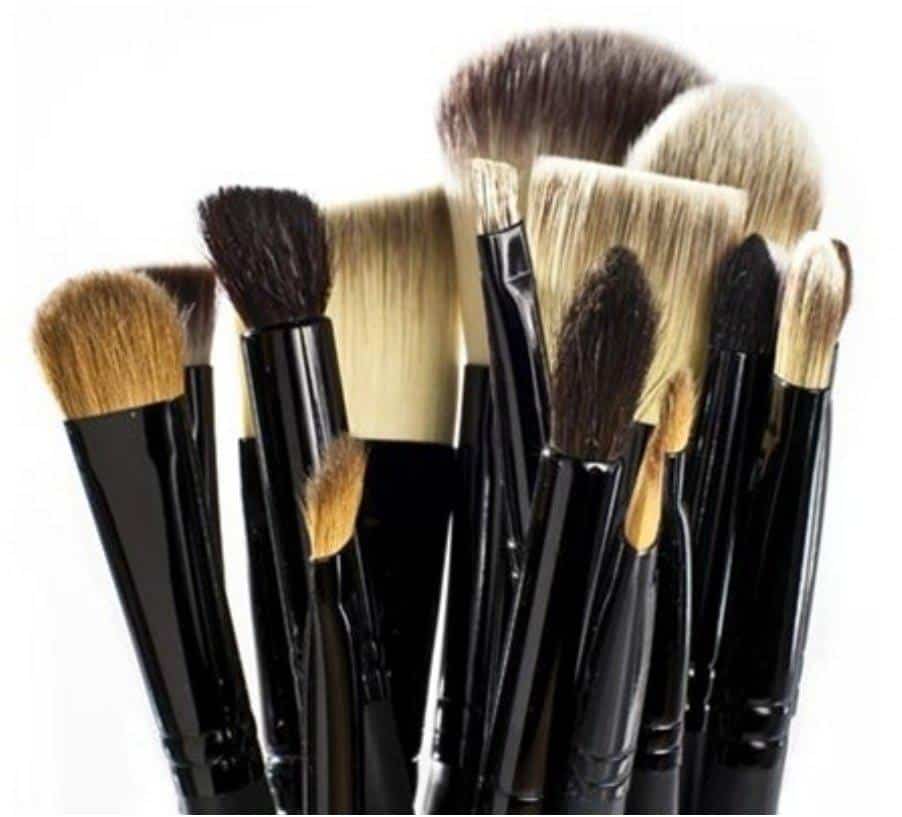 The bristles of the toothbrush are strong and thing enough to thoroughly clean up those tiny places on your makeup tools where most of the dirt accumulates.
Wash your Combs, Hair Brushes, Epilator and Razors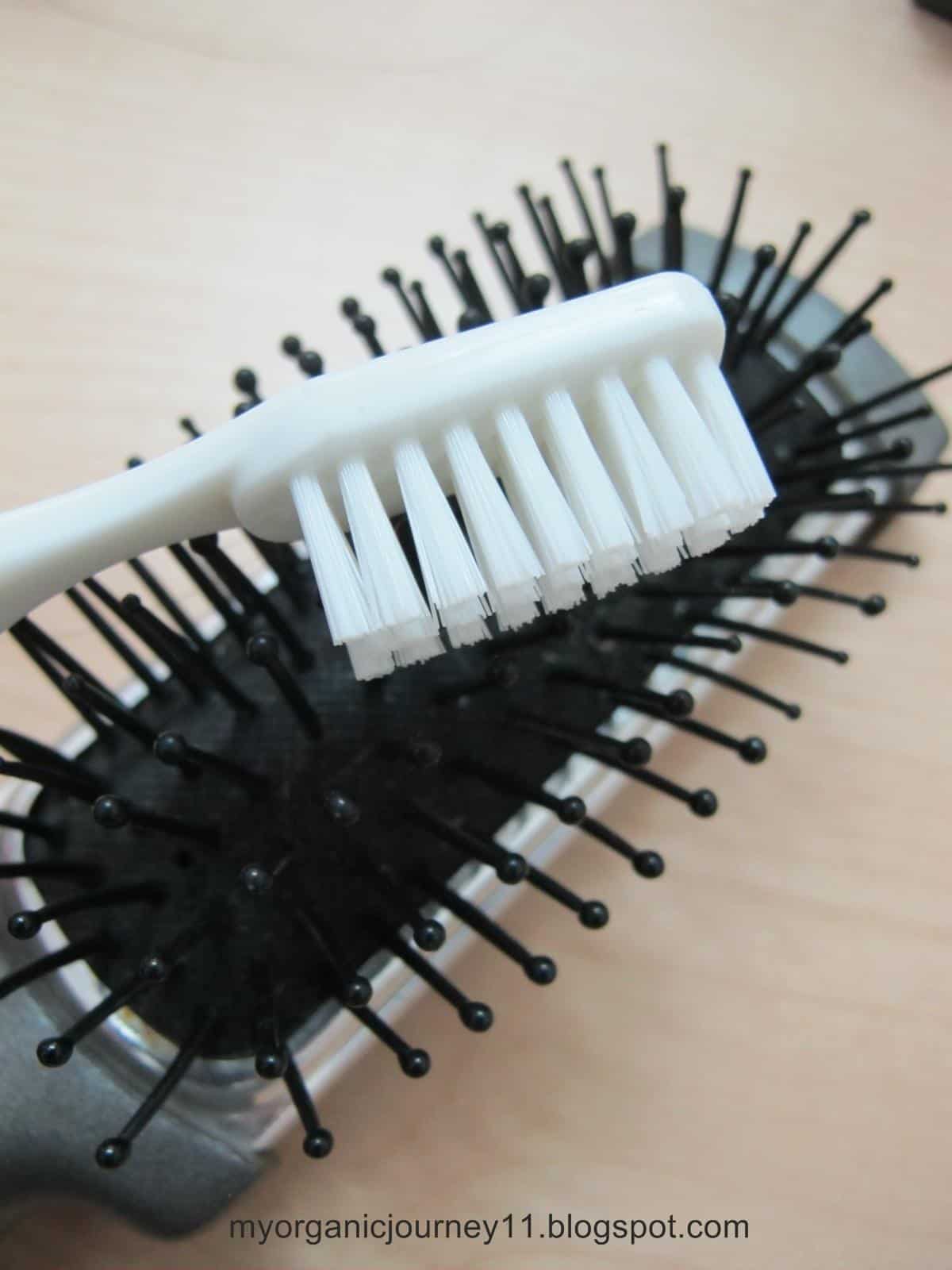 Clean every unreachable inch of your brushes and even epilator and razors with your old toothrush. Just soak your brushes and combs in water for a while and rub them with shampoo or soap to make the cleaning easier.
Give more power to your hair dryer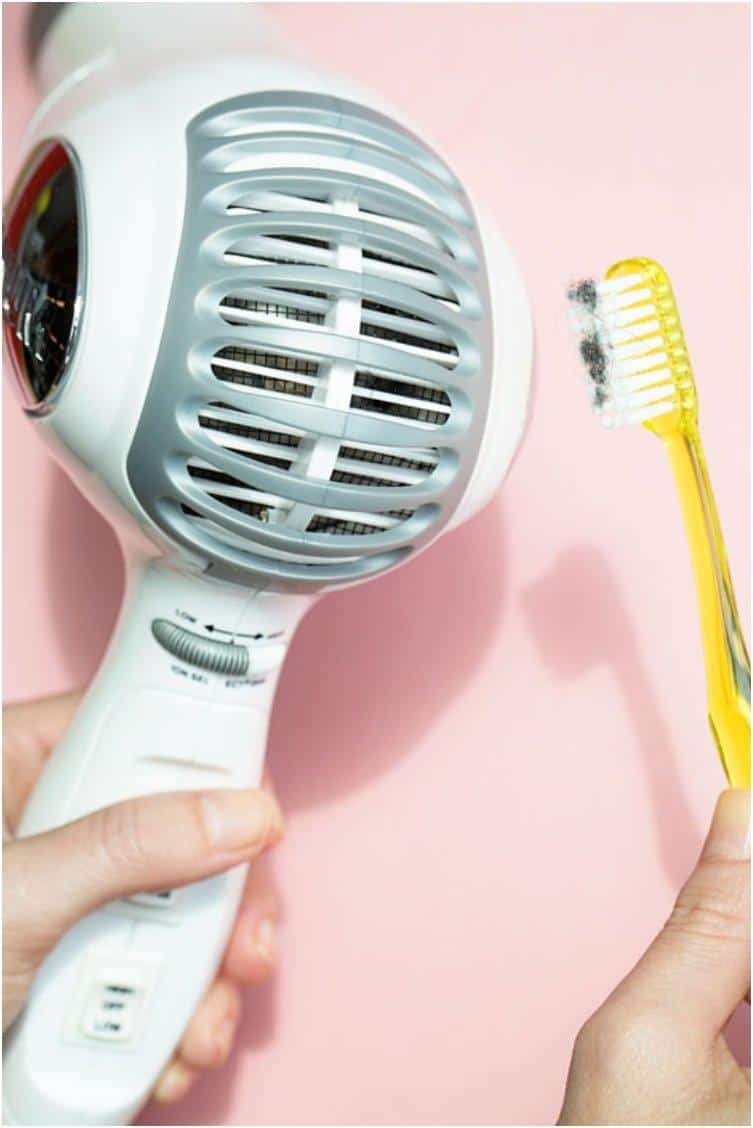 The motor of the hairdryer is most susceptible to gathering ling an the hardest to clean. Using a toothbrush, you can easily clean the ling from the vent thus giving more power to your hair dryer.
Clean your jewelry
Jewelry can be kind of a pain to clean, especially with those tarnish towel things. Instead of rubbing all of your jewelry down, you can use a toothbrush and a cleanser, baking soda, or toothpaste to remove tarnish. Additionally, you can always use an ultrasonic jewelry cleaner that will get the job done for you.
The best nail brush is a toothbrush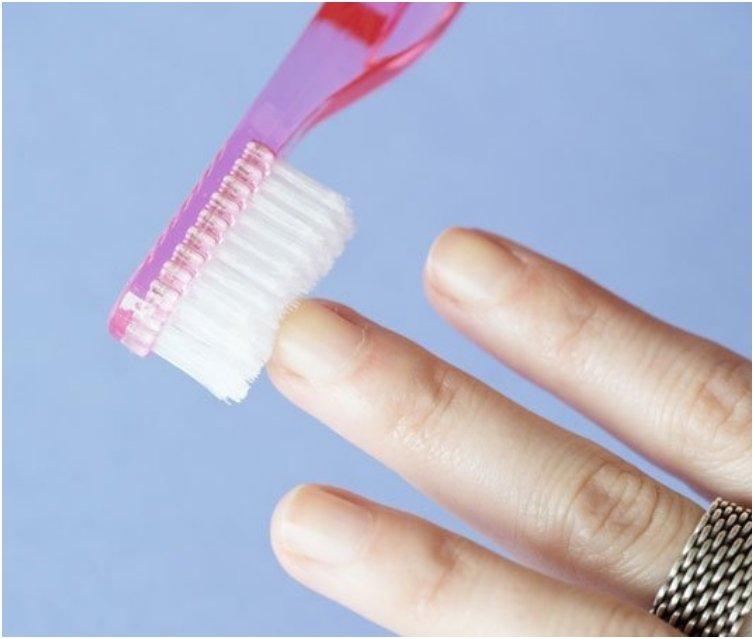 Dirt under the nails is an awful sight and cleaning them with special tools can be a bit unpleasant. With a toothbrush you can clean your nails gently and completely.
Dye your hair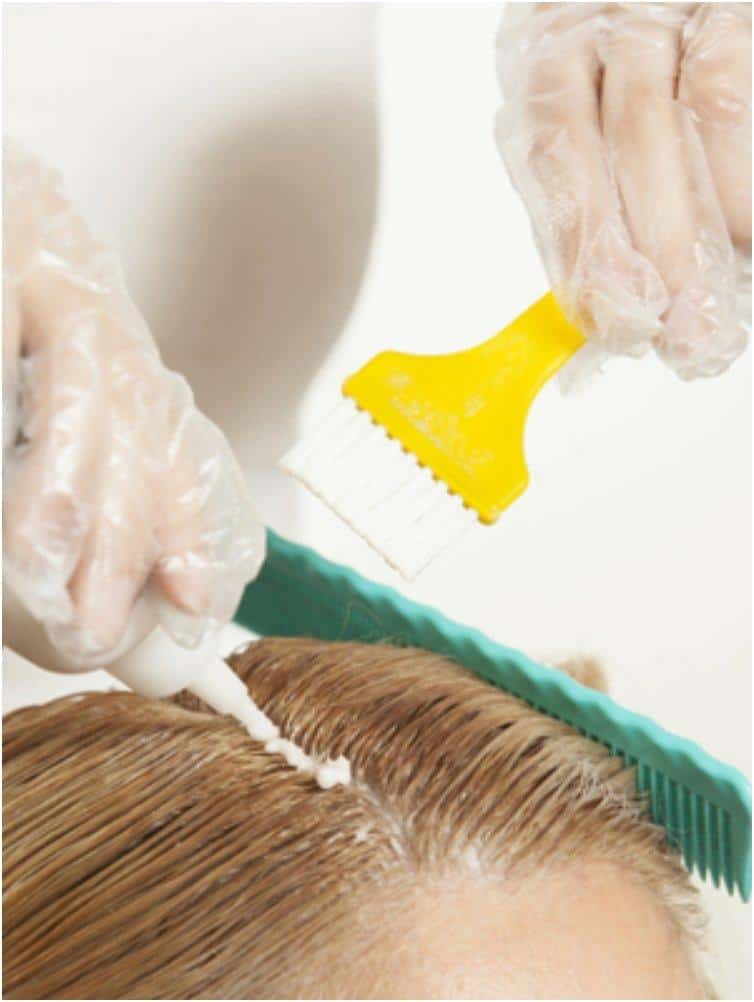 If you want to do your own highlights or fill in your own roots, use a toothbrush instead of a hair dye brush. A toothbrush is smaller, which allows for more control over placement. You can also create thinner highlights with a toothbrush than you can a hair dye brush.
Use an old toothbrush to apply liquid hair chalk or highlights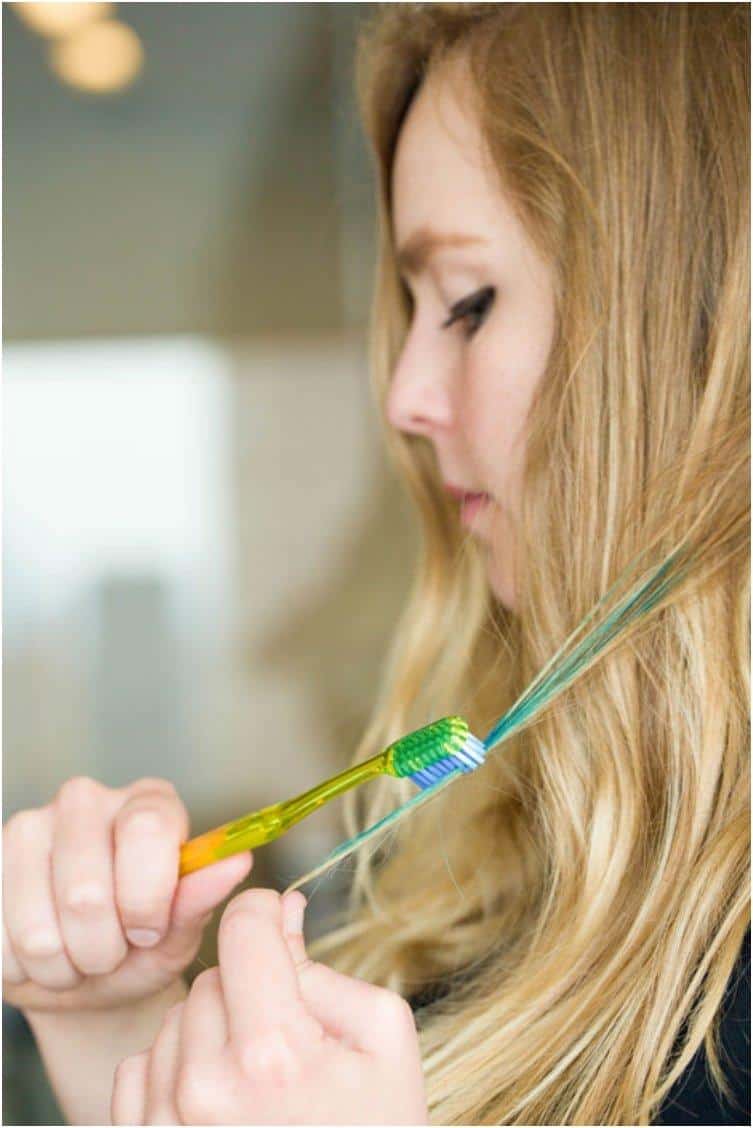 Hair chalk can be messy, especially if it comes in liquid form, so apply it to your toothbrush first, and then brush it onto the strands you want colored. Also, if you want to highlight your hair — perhaps the few strands that frame your face — dip a toothbrush into your at-home blonde hair color or highlighting kit, and then brush it on strands.
Get those unruly frizzy hairs under control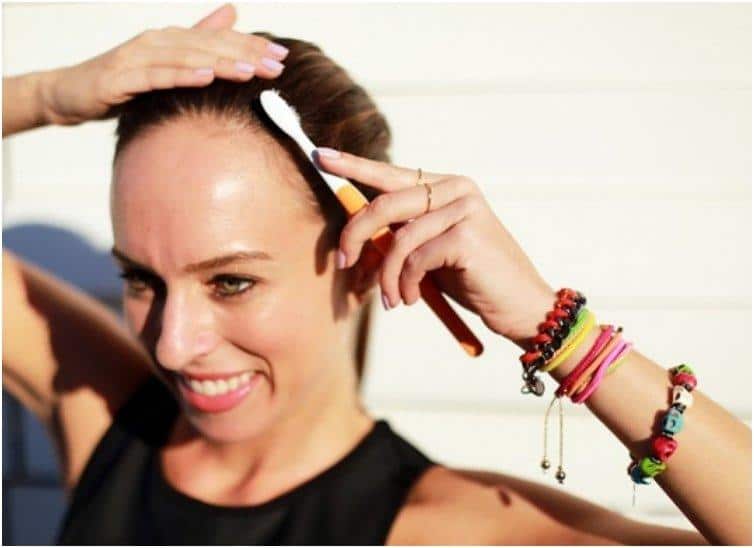 Tame those pesky fly-aways with a toothbrush! Spray some hair spray on the bristles of your toothbrush and use it to smooth those edges down.
Give more volume to your hair and apply dry shampoo
Use a toothbrush to tease your hair. The other situation is that it can help you when you use dry shampoo, it helps the shampoo to spread easier in the greasy hair when you use it to brush your roots.
Straighten messy eyebrows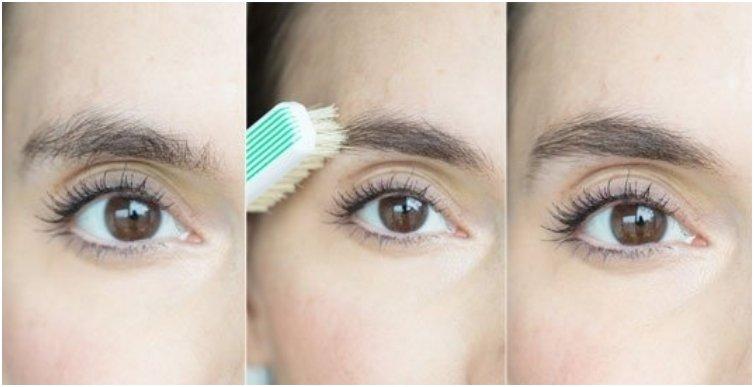 No need to get an eyebrow brush for getting those unruly eyebrows under control. Simply use a toothbrush, and for extra hols you can spray some hairspray on it before using it.
De-clump your lashes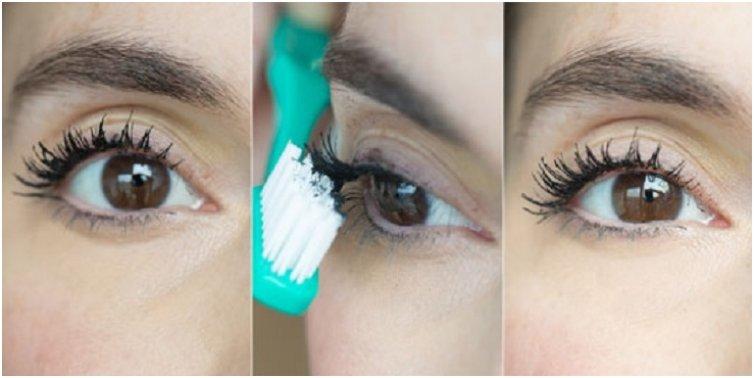 Use a toothbrush to help separate your lashes after you've applied mascara. You can literally use it to separate your lashes and make them look gorgeous.
Clean up your cuticles with cuticle oil and a toothbrush

Maintain cuticles by applying cuticle oil every night to keep them hydrated, and then once or twice a week, exfoliate any roughed up pieces of skin surrounding your nail bed with a toothbrush, using circular motions.
Texturize braids with a teasing brush or toothbrush
French maid or milkmaid braids are a unique hairstyle to try out. The look really pops when the braids are a little roughed up. You can use a toothbrush to easily texturize and tease the braids by brushing them in the opposite direction.
Get rid of dark underarms and ingrown hair
Toothbrushes are gentle yet scrubby enough for the gentle underarm skin. If you shave, then regular scrubbing with a toothbrush will exfoliate the gentle skin and get rid of stubborn undergrowth. So, just pour your shower gel on the toothbrush, and exfoliate those dead cells.
Exfoliate face and nose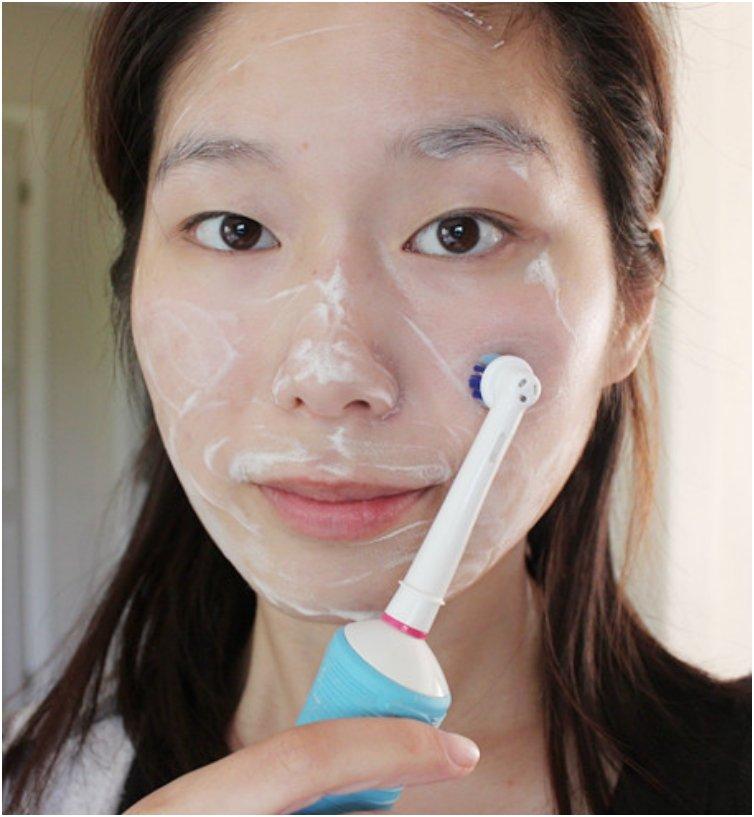 Use your cleanser, exfoliate on the still soapy nose and wash off. What you get is clear skin, ready to be prepped and moisturized. In fact you can use toothbrush for gentle exfoliation of your skin on any part of the body, even on heels.
Eradicate dark spots on hands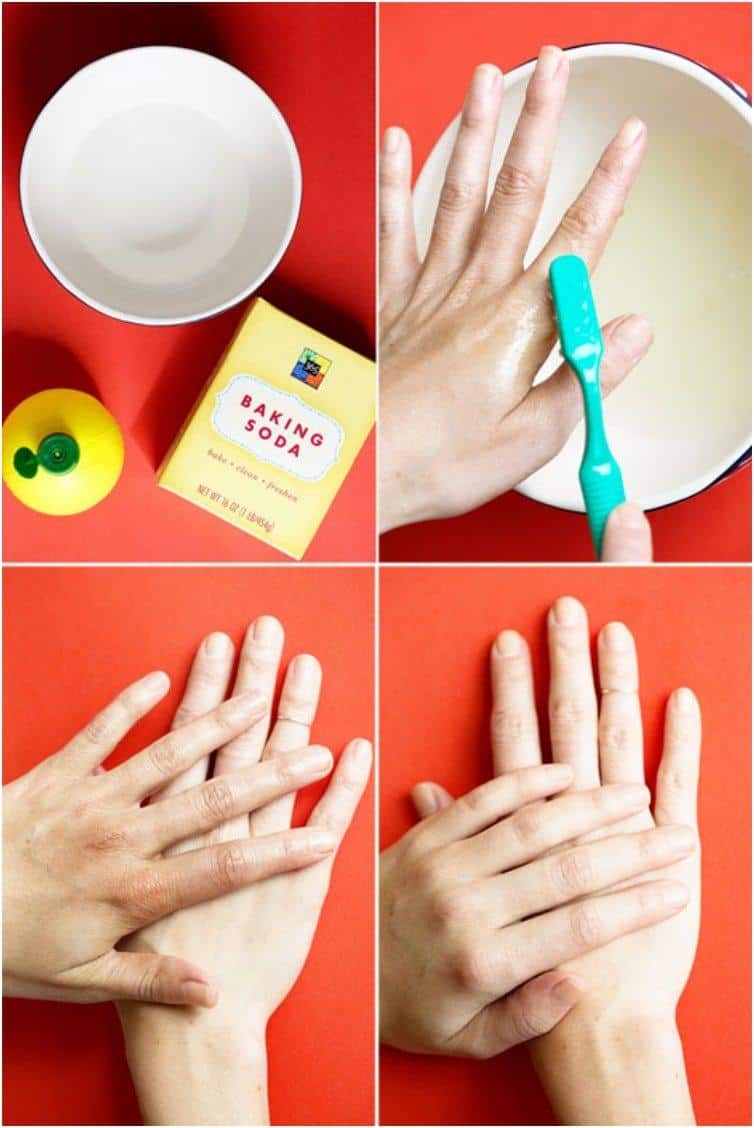 Mix water, lemon juice, and baking soda together to create a self tanner-removing cocktail. Then, use the toothbrush to help exfoliate away any dark spots
Easy nail art with spots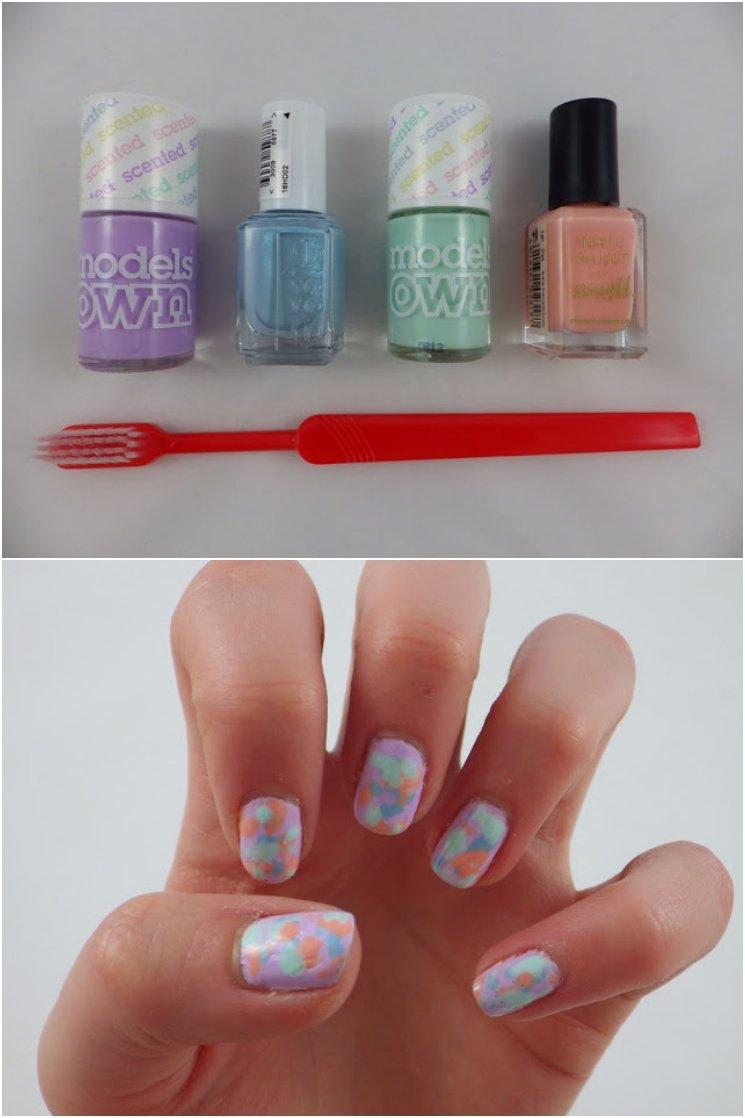 Dip the bristles in nail polish and do paint splatter nail art or cool brush stroke patterns.
Smooth your lips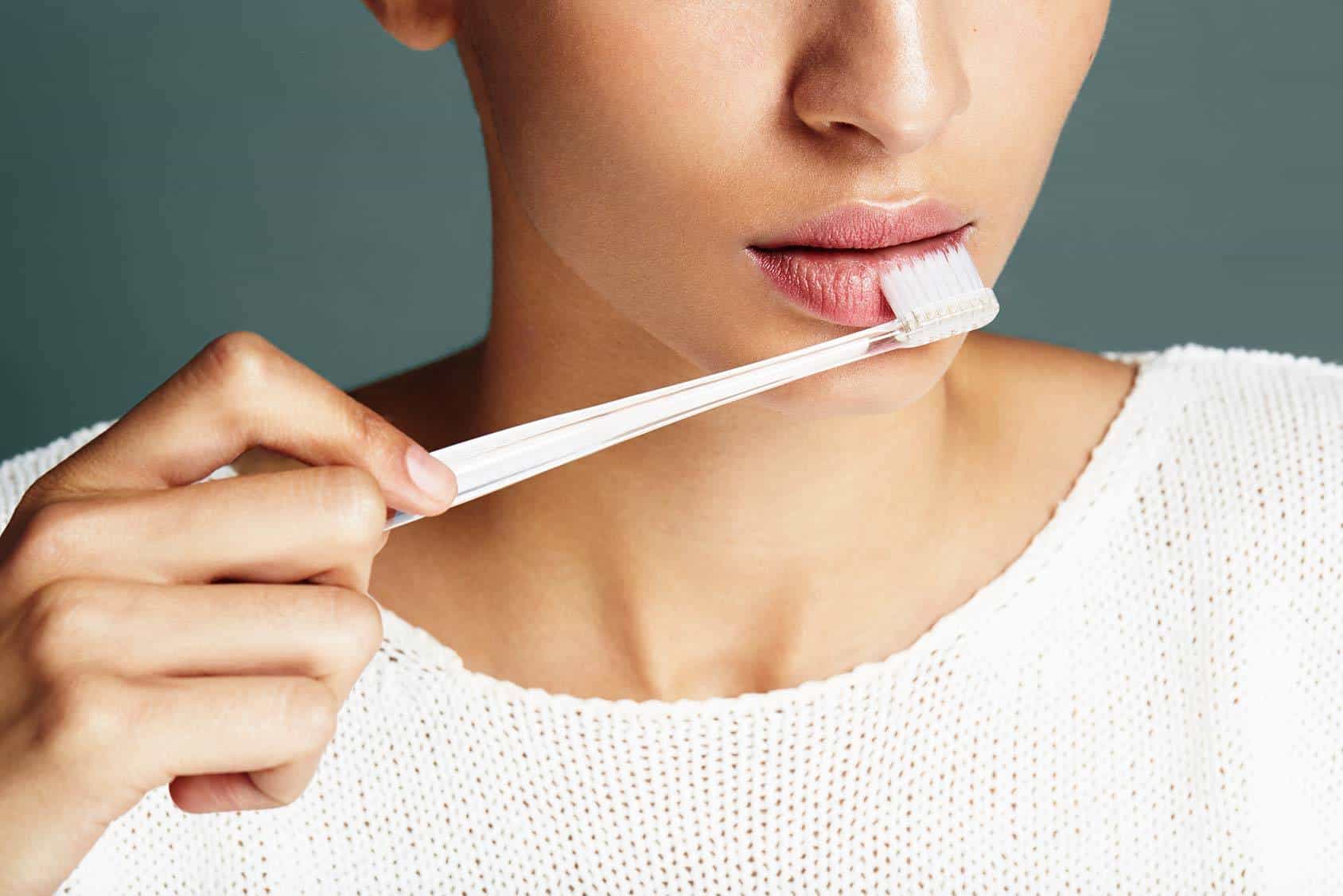 By using a soft brush and circular moves you can safely exfoliate your lips and remove any dry or dead skin. For an extra smoothing effect use a gentle sugar scrub. Your lips will be unsuitably smooth and kissable after that.
We hope you'll remember these tips you when you're in a hurry and all you have is your toothbrush.
Liked this post? Share it with your friends using the sharing buttons below