Dinner is suppose to be a light meal, that will keep you full until breakfast the next morning. And when we say light, we usually mean meatless. For some who have bigger appetites or faster metabolisms, a meal without proteins might not be filing enough. So, you can replace the proteins with something healthy, like fish meat, an salmon is an excellent dinner choice for many reasons.
Oily and with many nutritional values, salmon is considered one of the healthiest fish meat out there. Its combination of high protein levels, omega-3 fatty acids and vitamin D, B6 and B12 gives it a balance of heaviness with just the right amount of "good fats", making it perfect for a more filling nightly meal.
There are many ways to prepare salmon, making it delicious even for those who don't enjoy fish very much. So, even if your family members aren't big on fish, they won't be able to resist having a bite o one of these savory salmon dishes.
Asian salmon steaks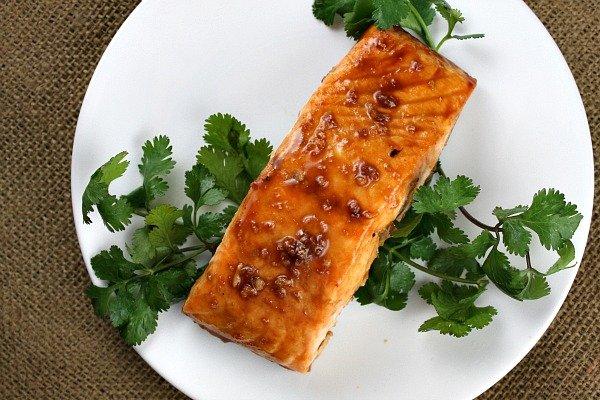 Recipe via RecipeGirl.com
Salmon Teriyaki
Recipe via rasamalaysia.com
Easy 20-Minute Garlic and Herb Baked Cod
Recipe via laurenslatest.com
Roasted Salmon with Potatoes and Herbed Crème Fraîche
Recipe via epicurious.com
Chile Lime Salmon Fajita Salad with Cilantro Lime Vinaigrette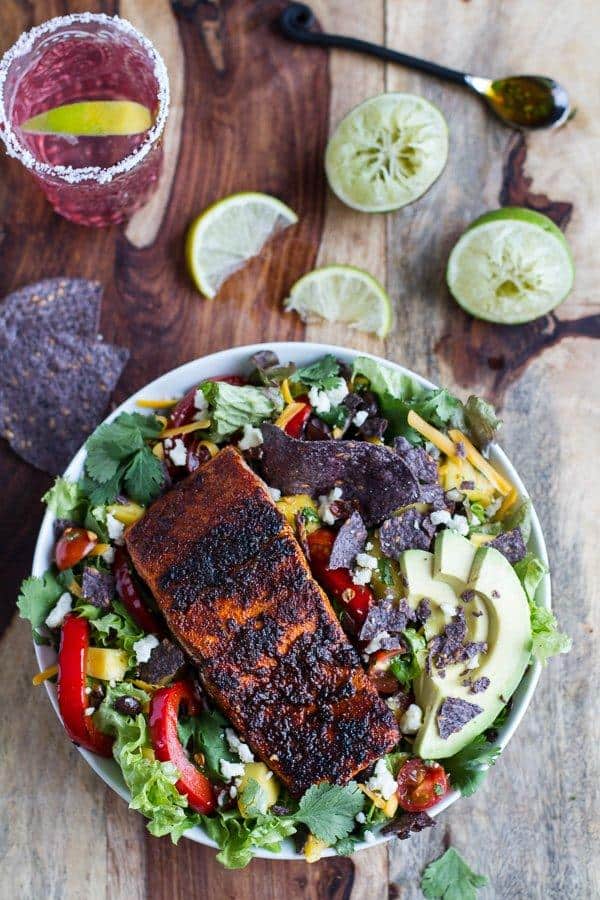 Recipe via halfbakedharvest.com
Smoked Salmon Egg Stuffed Avocado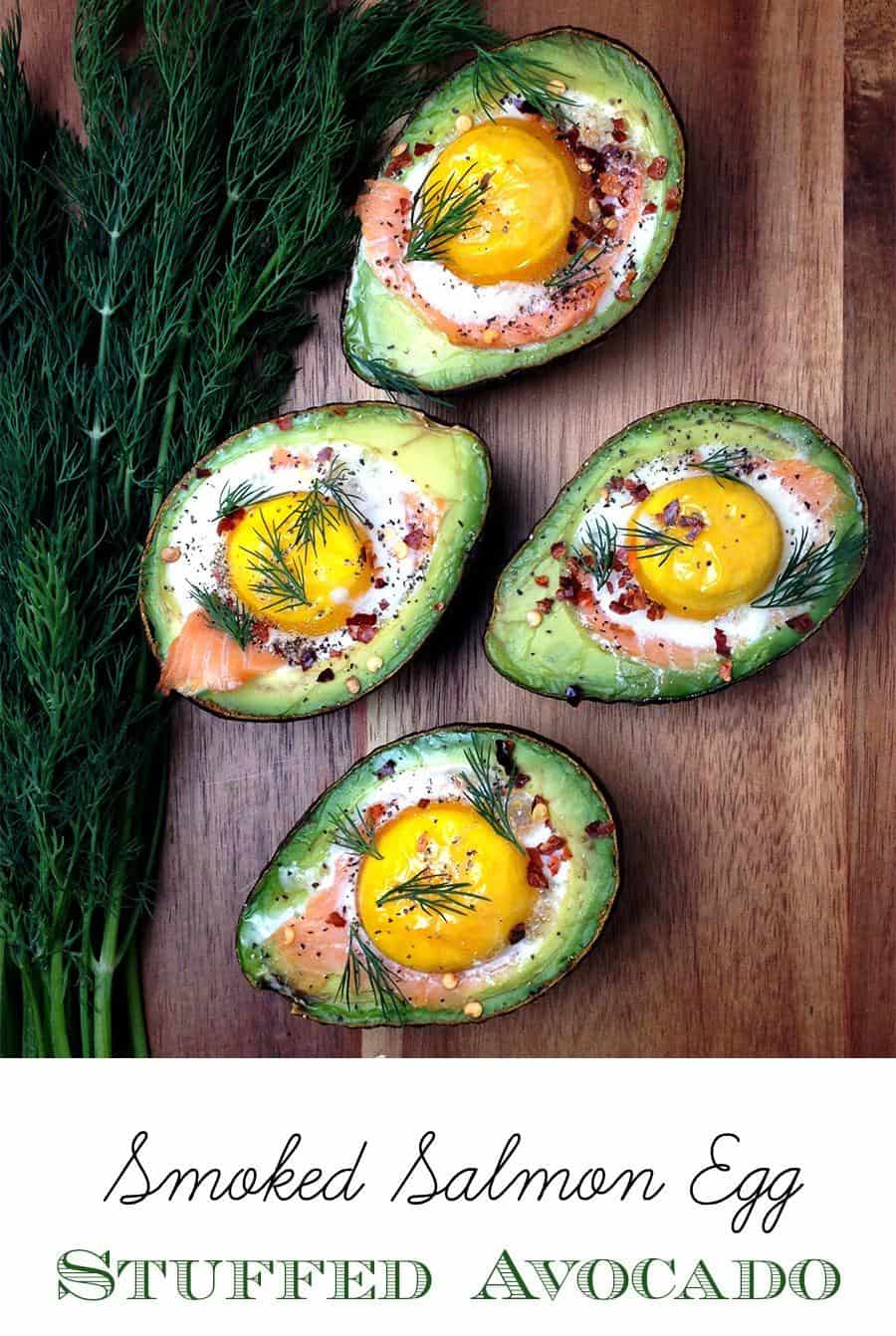 Recipe via grokgrub.com
Grilled Salmon with Avocado Salsa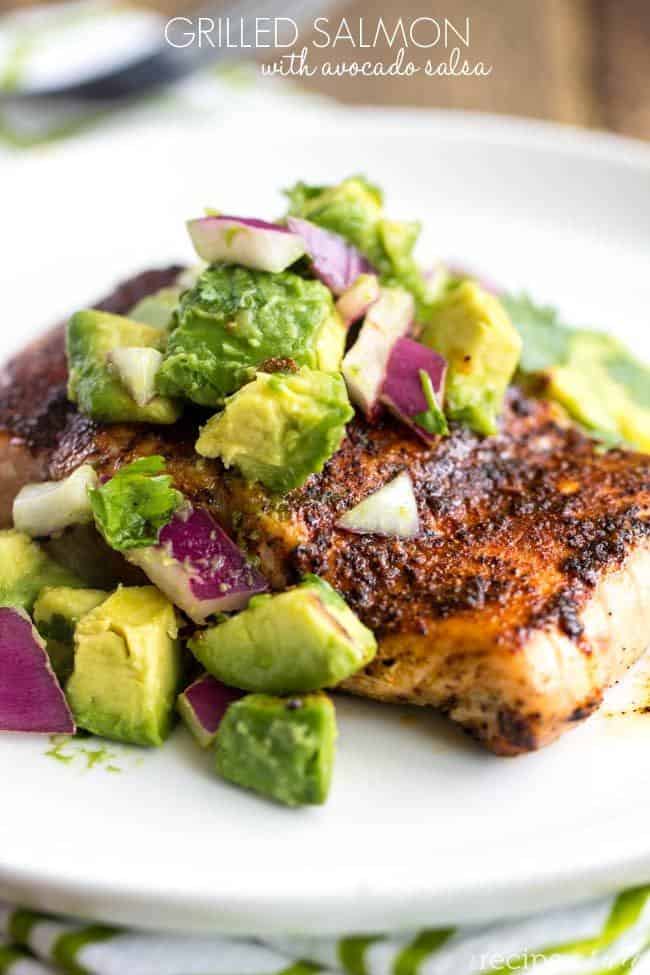 Recipe via therecipecritic.com
Grilled Salmon Kebabs
Recipe via skinnytaste.com
Garlic Butter Salmon with Caramelized Shallot Relish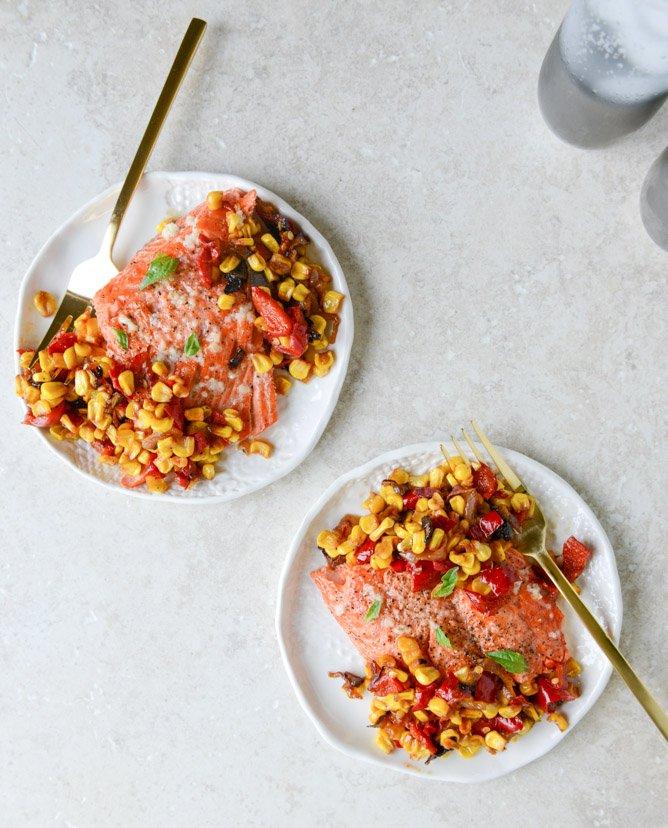 Recipe via howsweeteats.com
Baked Lemon Salmon with Creamy Dill Sauce
Recipe via cookingclassy.com
Potato Galette with Smoked Salmon
Recipe via marthastewart.com
Roast Harissa Salmon with Lemony Giant Couscous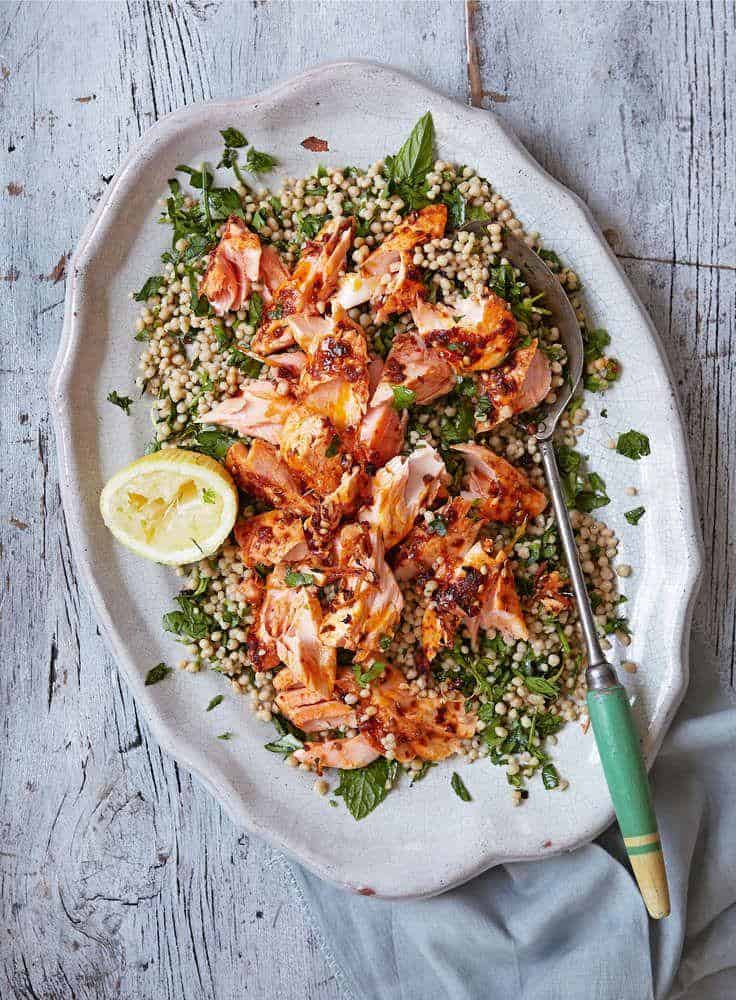 Recipe via thehappyfoodie.co.uk
Grilled Coho Salmon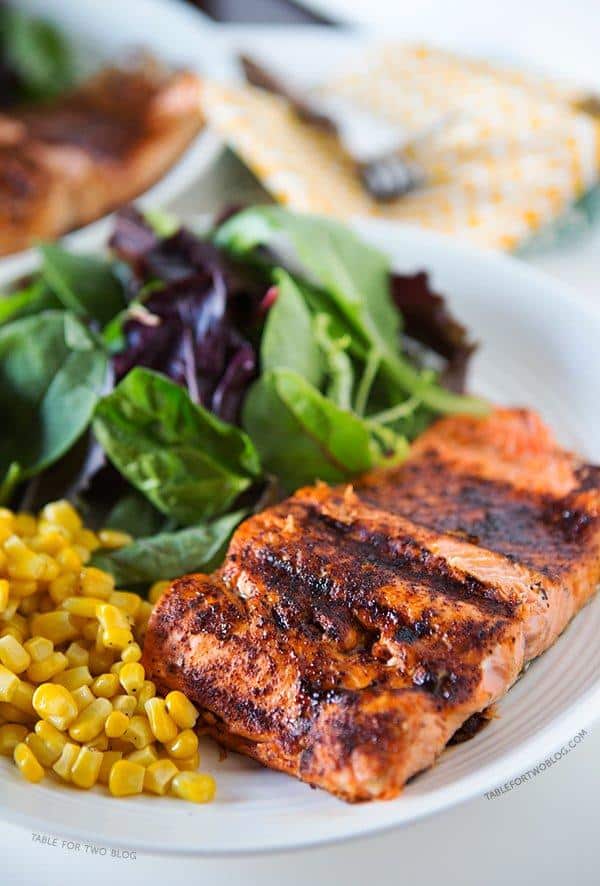 Recipe via tablefortwoblog.com
Grilled Salmon Skewers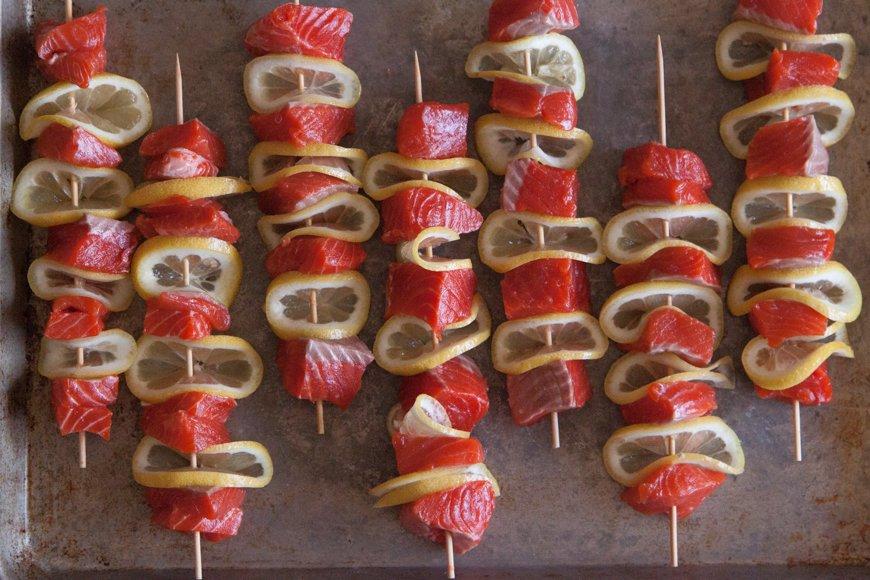 Recipe via whatsgabycooking.com
Salmon BLT Sliders with Chipotle Mayo

Recipe via damndelicious.net
Salmon over Orzo with Mushroom Cream Sauce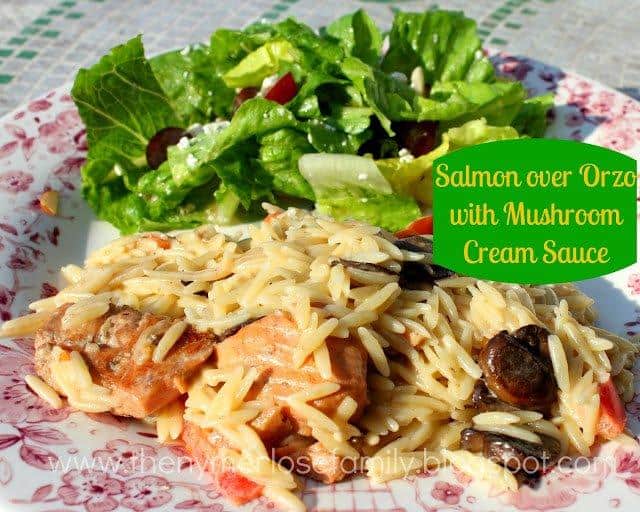 Recipe via thenymelrosefamily.com
Smoked Salmon Smørrebrød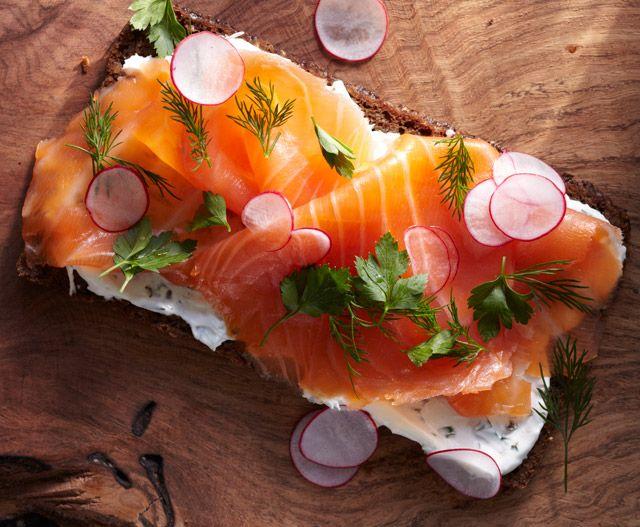 Recipe via bonappetit.com
Did we tickle you interest for making salmon for your next dinner? Prepare your family one of these nice and healthy salmon meals and they will learn why this fish is so fabulous.
Share this post with your friend using the sharing buttons below.