Once the Thanksgiving menu is all done, you might have some time left to clean and dress up before the quests arrive, and if you can really afford to pamper yourself, you might want to do your nails as well. If so, here are some amazing and east tutorials for lovely Thanksgiving nails.
Autumn Leaves on Glitter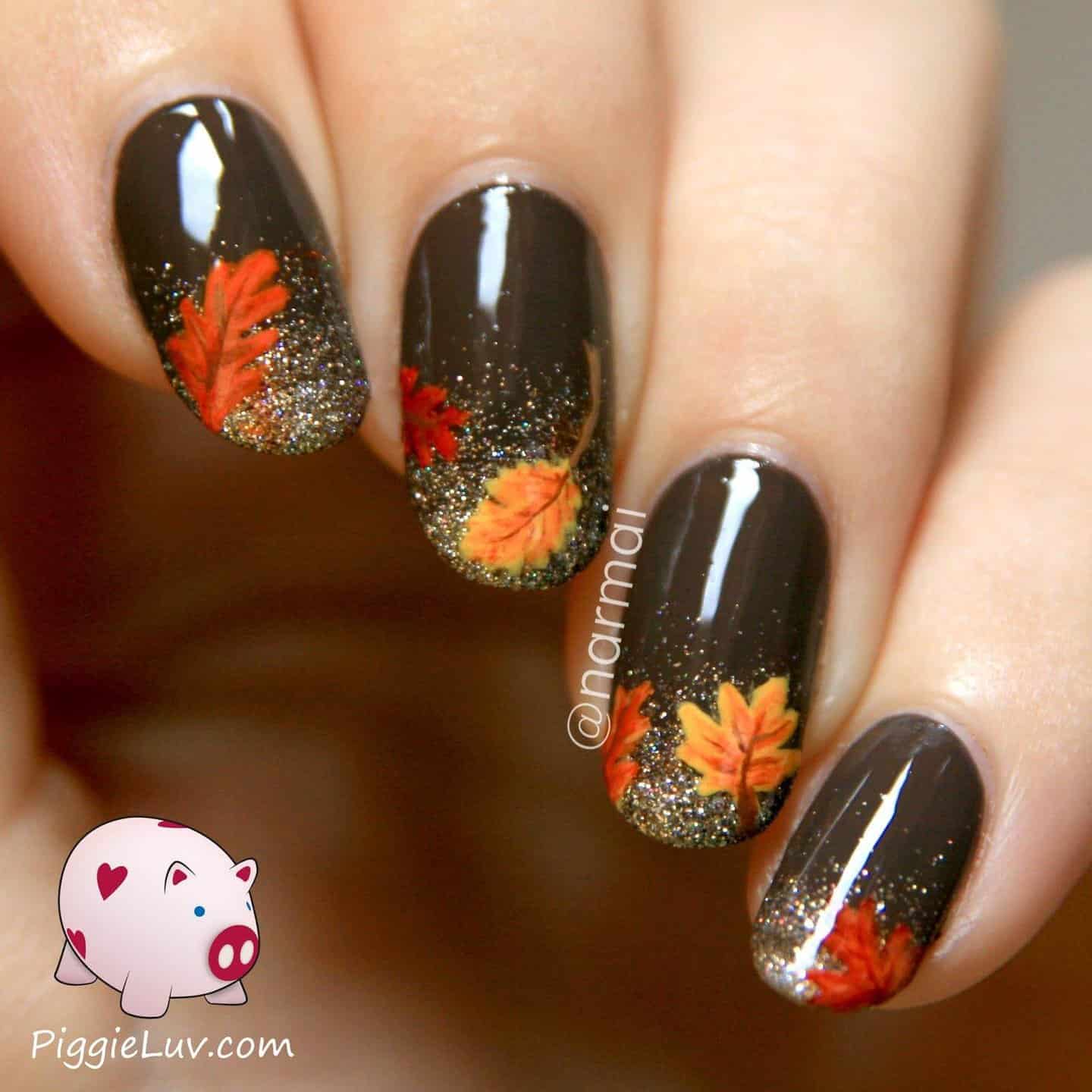 Tutorial via piggieluv.com
Red, Yellow And Orange Mix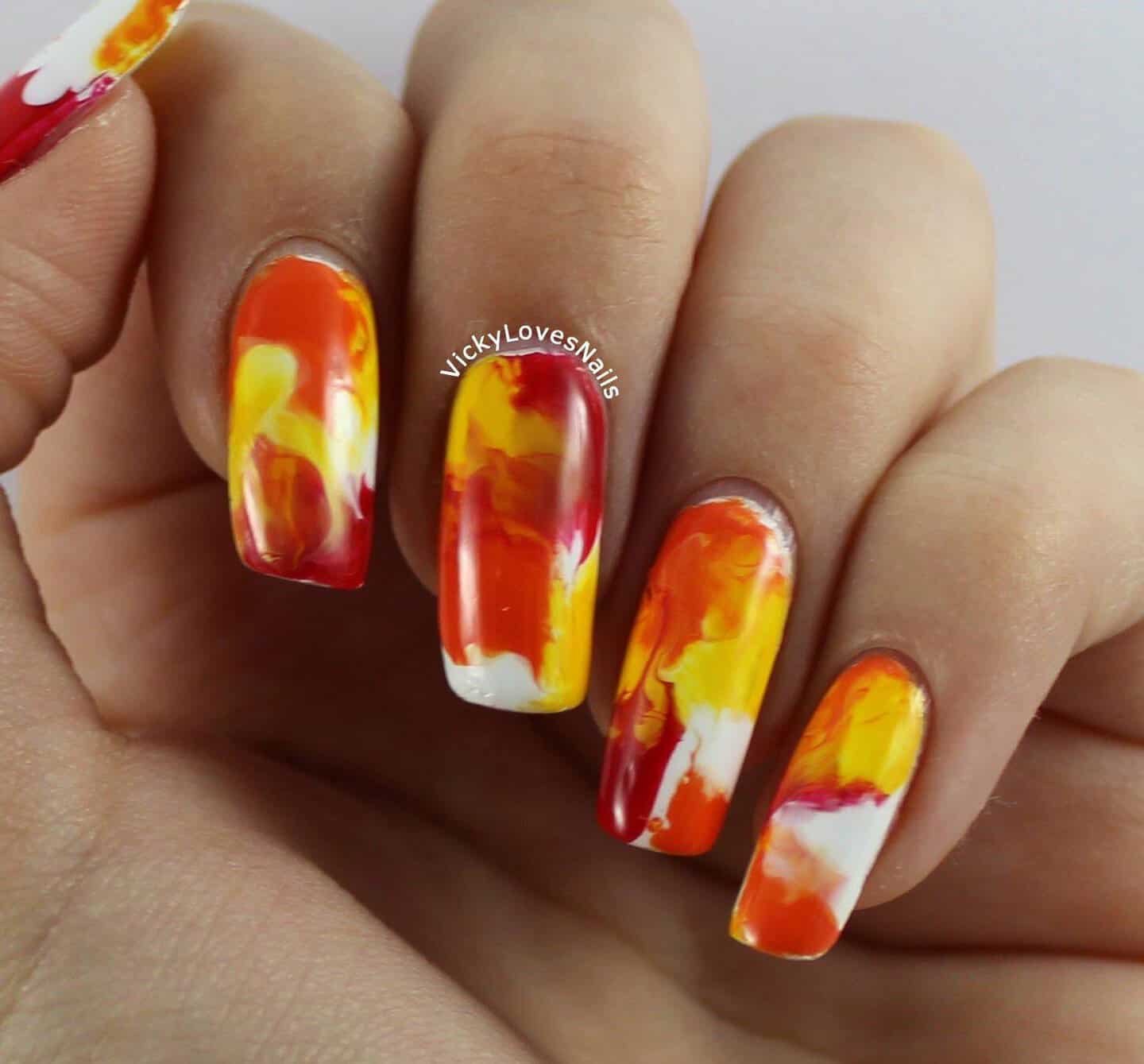 Tutorial via vickylovesnails.blogspot.co.uk
Fall 3-Color Chevron Nails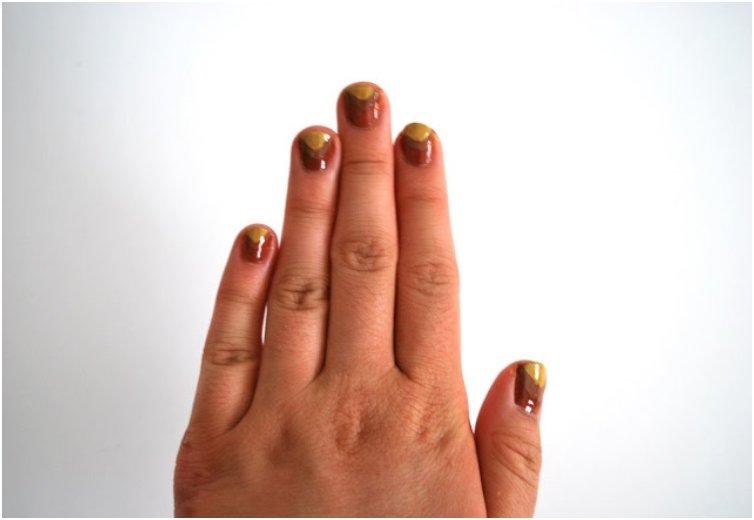 Tutorial via ahemitsemme.blogspot.com
Turkey Tips
Tutorial via nuggetmarket.com
5 Easy Ways To Make A Turkey
Tutorial via fabnailartdesigns.com
Pilgrim Buckles
Tutorial via prudentbaby.com
Cherry Pie
Tutorial via coolnailideas.tumblr.com
Quantum Leaf
Tutorial via everysensory.wordpress.com
Cute Abstract Turkey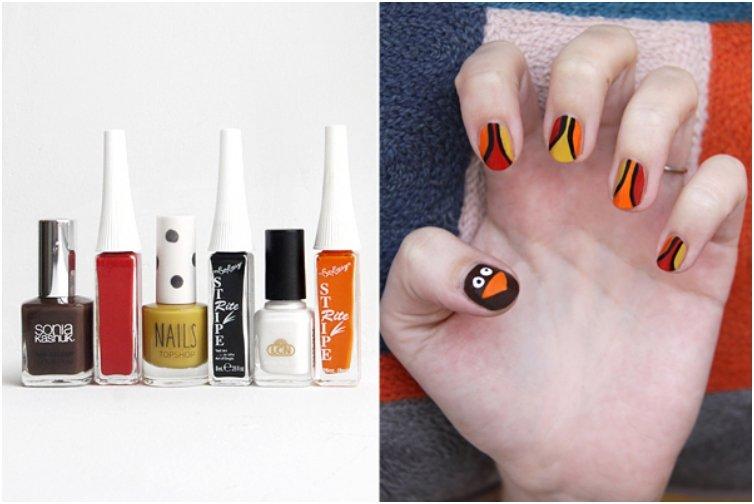 Tutorial via ducklingtoswan.com
Festive Fall Nails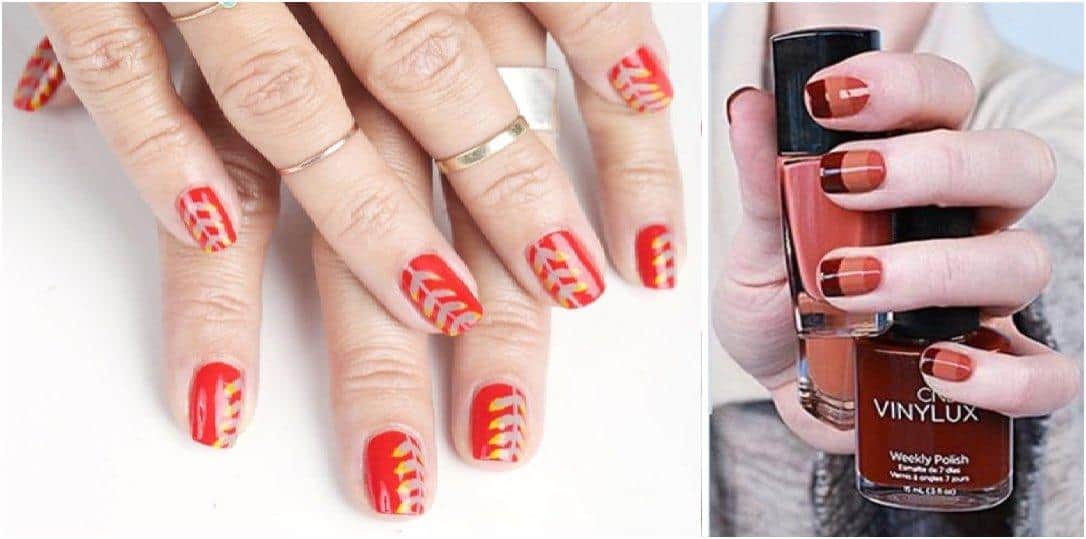 Tutorial via fashionsy.com
Thanksgiving Color Explosion
Tutorial via coloradofashion.wordpress.com
Pumpkin Patch

Tutorial via lacqueredlawyer.com
Gradient Autumn Leaves
Tutorial via tina-tech.com
Leaves With Black Tips
Tutorial via youtube.com
Adorable Leaves On White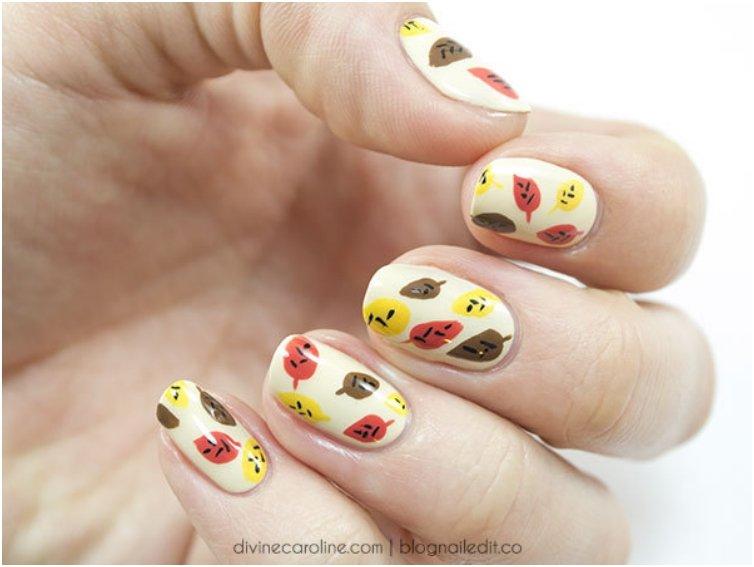 Tutorial via divinecaroline.com
Thanksgiving Turkey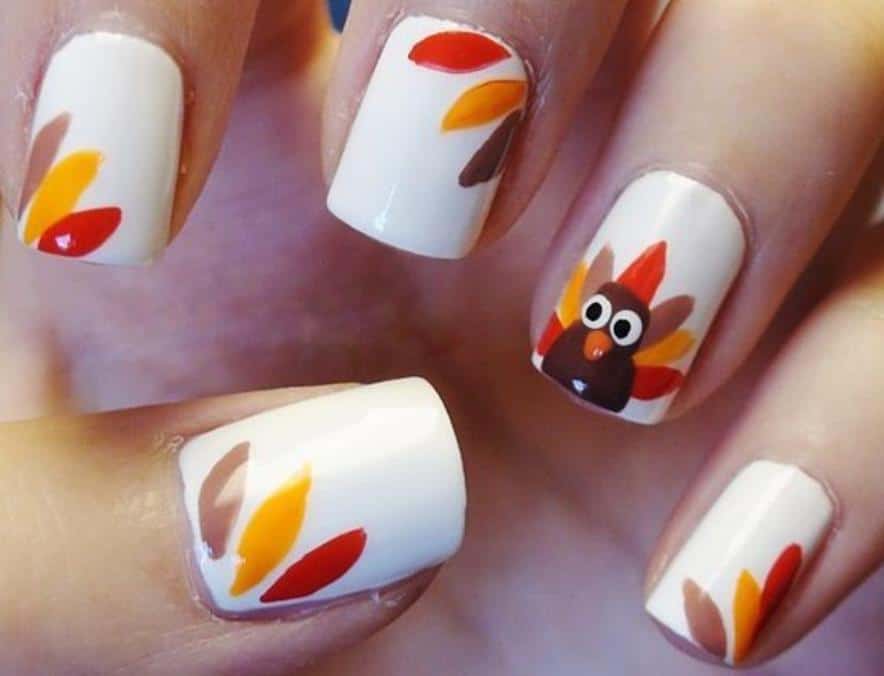 Tutorial via polishandpearls.com
No beauty routine is ever complete without a proper manicure, even if it's a simple one-color finish. Sometimes having a good mani is enough to make us feel beautiful and in control.So, for this Thanksgiving, when you find a few free minutes, treat yourself and your overworked hands with one of these fun and adorable Thanksgiving themed nail designs. After preparing all that delicious food, you deserve it.
Share this post with your friends by clicking on the sharing buttons below.