Like it or not, our children are growing up with iPads and computers instead of toys like we did. We can't stop the influence of technology over our children, but we can choose what kind of influence it is.
If we leave our children to explore the Web unsupervised, they just might play mindless video games all day long, or in the worst case stumble upon sites that are not suitable for them.
The best way to ensure that the time they spend in front of the computer is not wasted is by showing them safe sites that will not only keep them well entertained, but will also help them learn and improve themselves.
Here are 15 sites that every parent should show their kids.
ABCya is great for elementary school kids with its many games in the language arts, math, and more. There are no downloads and no personal information are required for playing the games which are perfectly designed to sharpen a child's computer skills.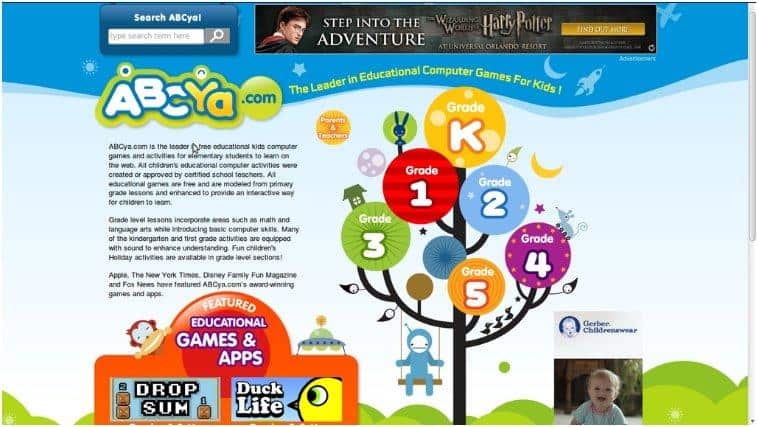 PEEP and the Big Wide World is a fun and interactive educational site for three- to five-year-olds with its many coloring pages along with games, as well as ips for activities that you can do with our kids without the computer.
Knowledge Kids This simple and fun website with a good selection of videos, games and activities perfect for preschool and kindergarten-aged kids.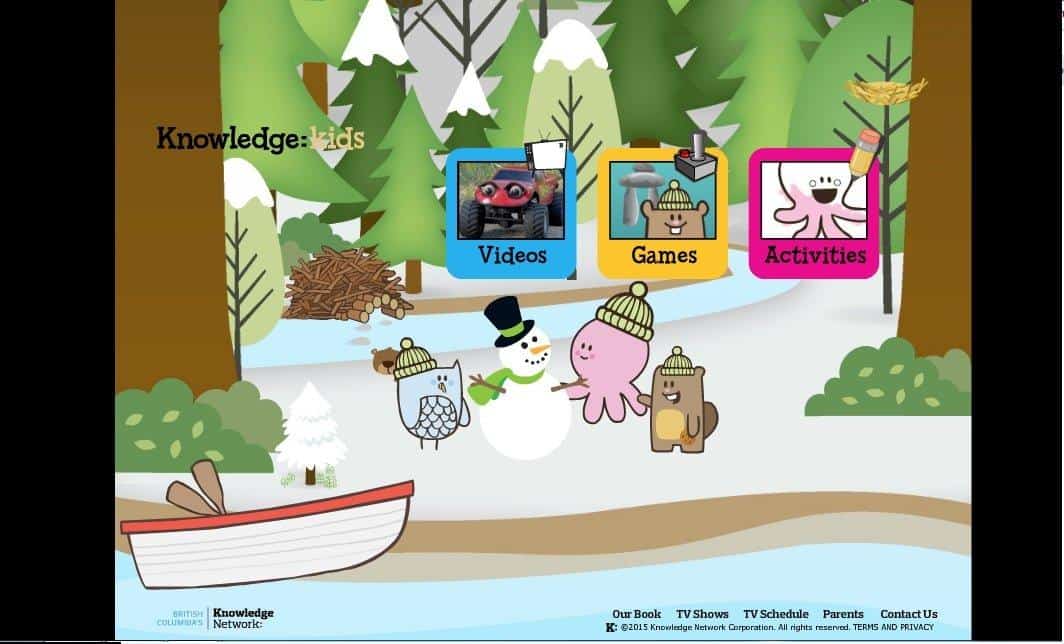 Lil' Fingers Storybook is great for introducing the youngest to the wonders of reading. It is designed to attract the kids attention to the story and there plenty of fun video games as well. The site also introduces books that parents may want to add to their child's collection or pick up at the library.
Mr. Nussbaum has games for preschoolers and all the way up to grade eight that are no only fun but are paired with educational tabs that cover history, math, science, and much more designed to stimulate learning outside the classroom.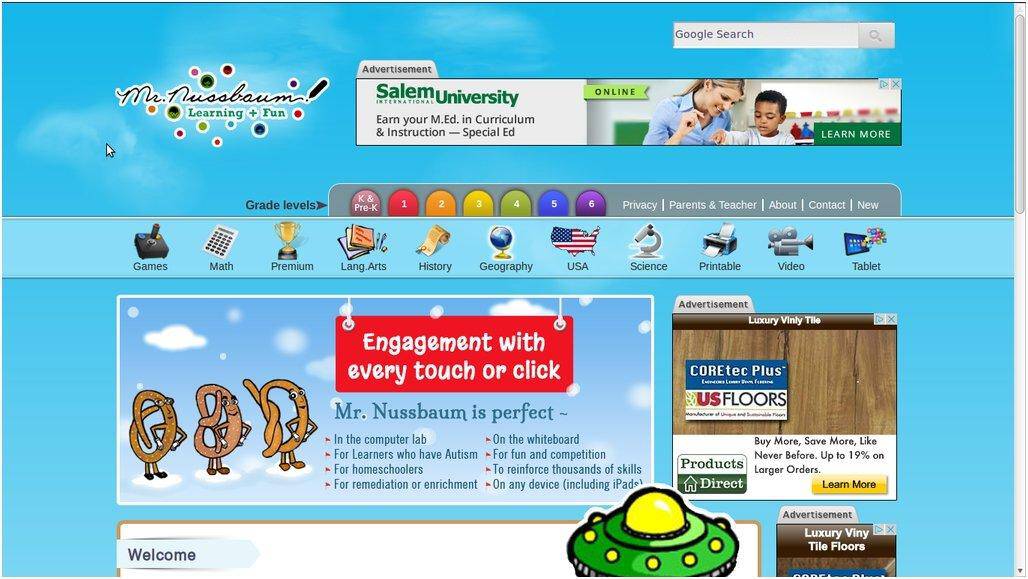 Art Games is a delightful interactive and fun website kids between the ages 4 and 12 where they can create their own masterpieces and playing art-spirational games.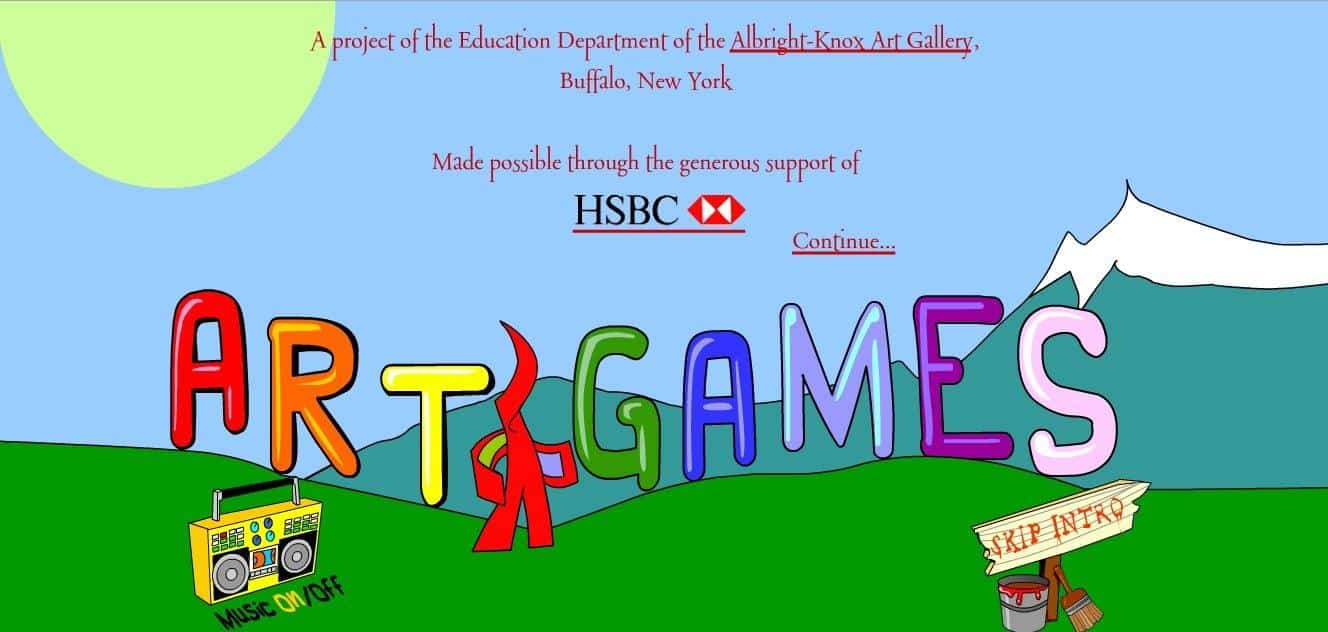 Doodle.ly  is basically an ultra-simple virtual sketchpad that any creative kid would love. You can choose to publish the drawings on the site or older kids can share them to Facebook or Twitter. It's also an iPhone and iPad app!
Switch Zoo has plenty of games to keep kids occupied and help them learn more about the animal kingdom, but also help them express their creativity by making their own animal and a great deal more. There are also educational resources that parents may want to tap into to help their child learn even more.
Giggle Poetry is the site you need if your child has trouble reading. Children are challenged to rate poems with the 'giggle meter.' with plenty of word and reading games each immersed in poetry sure to attract and keep a child's attention.
Dance Mat Typing is a silly and fun but very educational site offered by the BBC to help your kids learn how to type faster. The site is linked to other sites that teach the language arts, history, and math. Educational games in Mandarin, French, and Spanish are also available.
Chillola.com is a a modern day 'pen pal' site. Children from around the world to interact with one another and learn another language. Educational and fun, Chillola offers the chance to learn English, Spanish, German, French, or Italian. Kids interact through sharing their works of art, poems, and more. Parents will love the fact that the site is not only a great way to learn a new language, but that the tools are entirely free.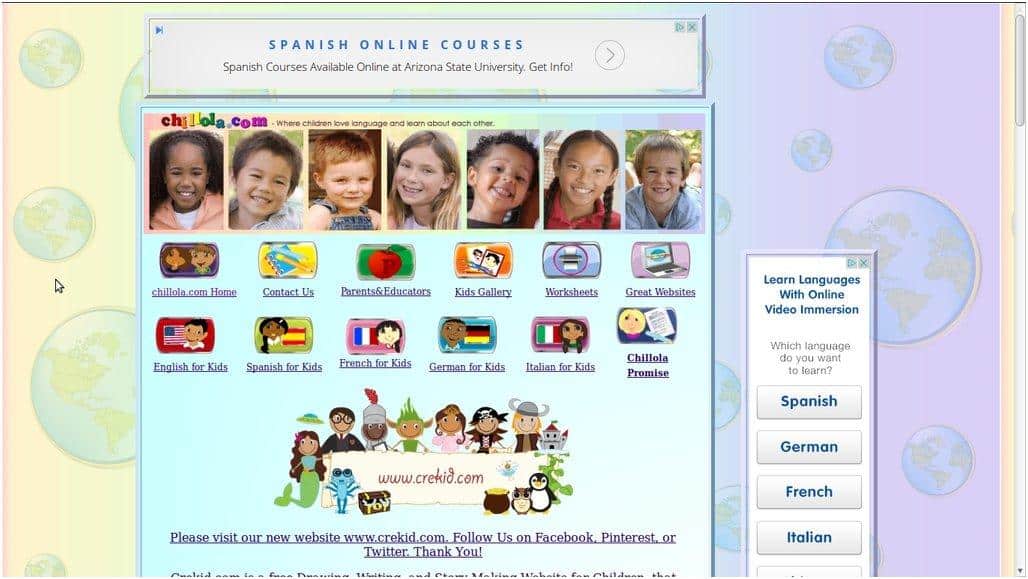 Kodable is the site you need for nurturing the next great computer genious. It teaches children aged five to six years old how to write computer code. Kids learn through a self-guided game where they drag and drop computer code to further their creature along on its way. The free application comes with the first 45 levels of the game.
CryptoKids is a site where kids learn all about cyphers and making secret codes, scrambling messages and cracking passwords and there are also plenty games that help test and develop you child's memory. And the site doesn't ask you for an e-mail address.
Funbrain offers great games, books and comics for grade school aged kids and they won't even realize they're practicing math and reading skills while playing these games.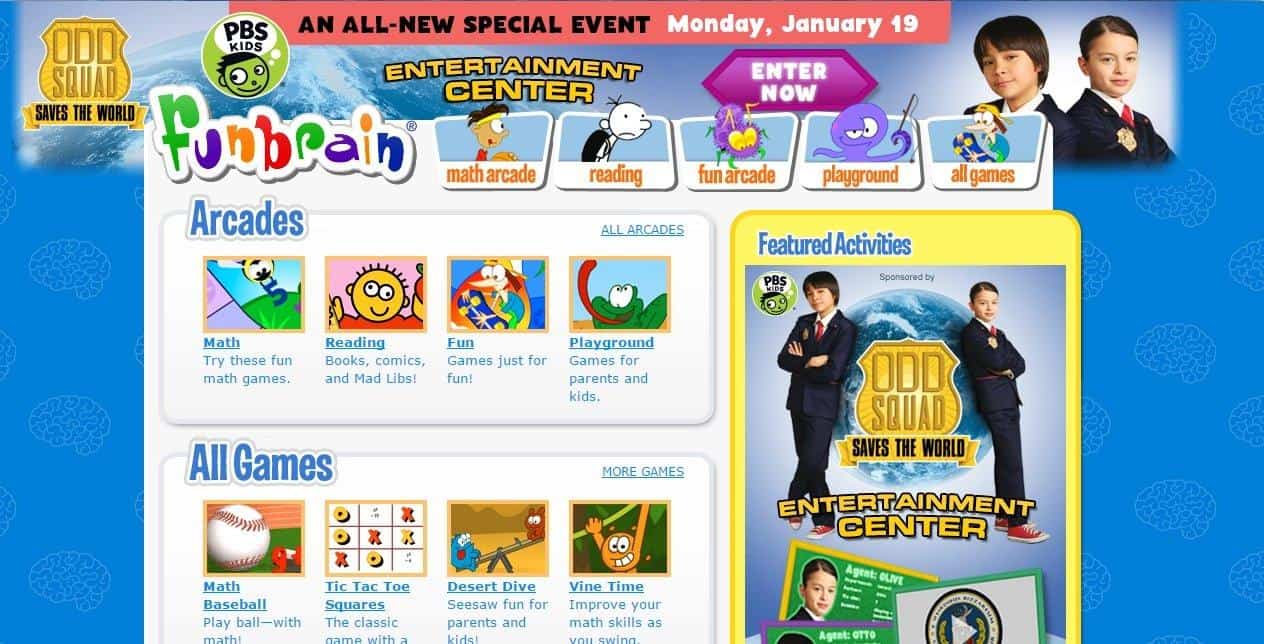 Funology is a great site to visit with your kids for fun and creative activities to do together. Older kids will also have fun browsing the great selection of crafts, recipes, science experiments, magic tricks, games, jokes and trivia. Save it for a rainy day.