Some people still don't know what love truly means or how to find the true love. They often grab inspiration or ask older people for some tips how to find it.
A single photo can tell you lots of things if you know how to take an honest look at it.
It usually tells the whole story better than words can do. These photos are full of emotions. It's tough for someone to be indifferent after seeing these pictures.
Tears started coming down my face right after I saw the first picture. Every single photo has its true meaning. Does it give the answer to the most famous question out there: what love truly means?
Take a look at these emotional photos that show what love truly means.
1. Actor and comedian Patton Oswalt celebrates receiving an Emmy award several months after the death of his wife
2. Mother's Message
3. A mother listens how her deceased son's heart beats in the chest of the girl whom it was transplanted to
4. Dining with her beloved husband
5. Tears keep going down
6. Last minutes with longtime friend
7. This little guy's parents made his wheelchair a part of his Halloween costume
8. There are still good people out there
9. This girl invited a lonely elderly gentleman on a "date" when she found out he would be celebrating Christmas alone. He came in his best suit and with a bouquet.
10. An employee at a nature reserve sits next to a rhinoceros who fell victim to poachers
11. "Miss Thailand 2015″ kneels before her mother, who has worked collecting garbage for years so that she could raise her
12. A note that was found tied to a balloon. Oh god.
13. This man's name is John; his wife Linda lost her memory, and now she's learning to read again, and he's helping her with the alphabet. Patience, understanding, and love in its pure form.
14. An inscription on a gravestone
15. Love!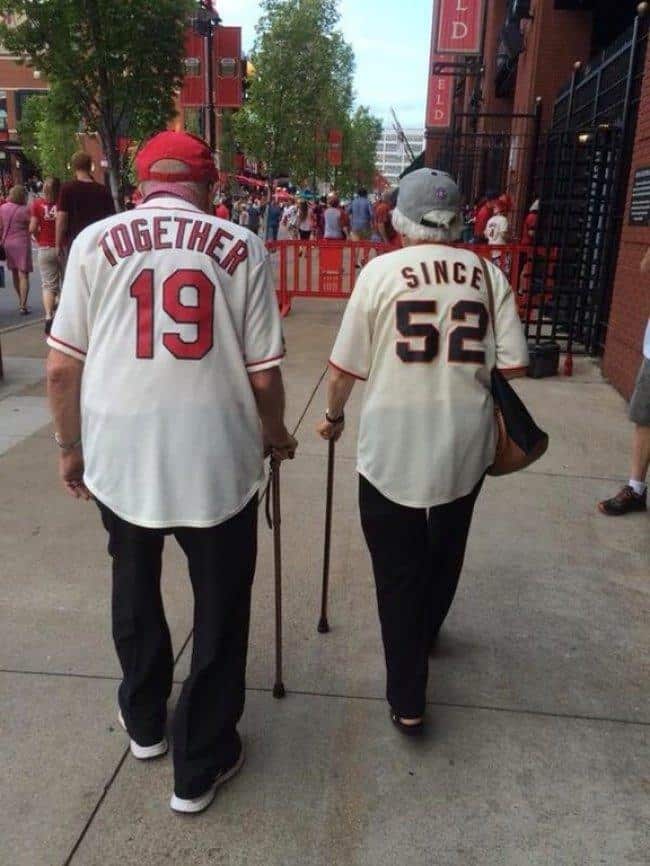 I'm crying right now. It's tough for me to deal with something like this.
READ NEXT: These Fit Couples Lost Weight for the Sake of Love
Don't forget to share this with all of your friends. Show them what love truly means.
Source: Brightside