You were buying so many makeup products and suddenly you have no more storage space.
Trust me I know how it feels.
I can't pass by a makeup store and avoid buying something that catches my eyes.
My buying addiction brought me so many makeup products that I don't even know what I own and their expiry dates.
Finally I decided to organize my makeup and what I've found was very useful.
I hope it will help you establishing control over your makeup "department".
My favorite is the one for the bathroom below.
Here we go:
We are starting off with the classic way of storing your makeup. Caboodle!
Bead organizer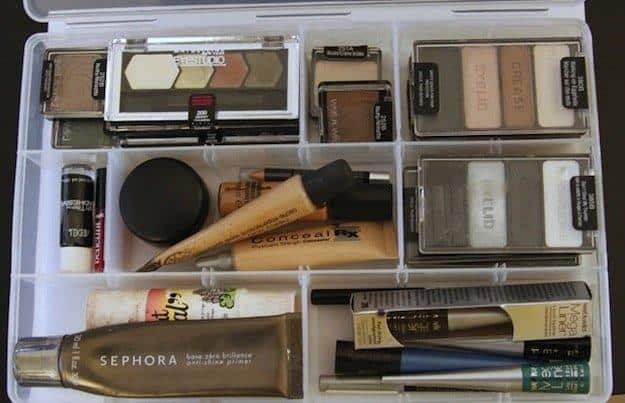 Magazine racks for storing your palettes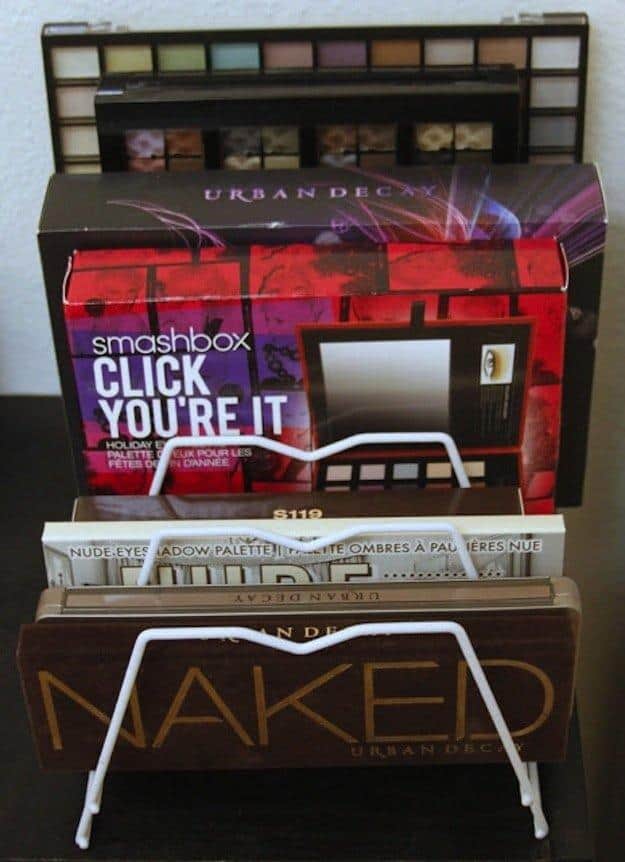 Hanging organizer and makeup are the best couple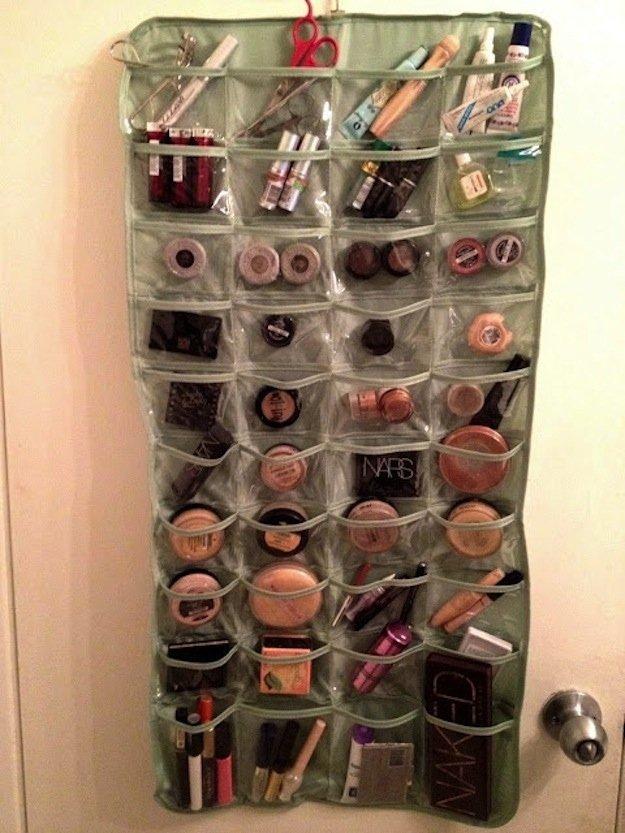 Dividing your drawers
Golden brushes
Adorable bags for your brushes
Hanging your makeup products in your bathroom. (You only need craft store pails, a shower rod, and ribbon)
Make your own makeup storage chest
Reconstructing your old boxes
Everything on sight
Magnetic frame for your makeup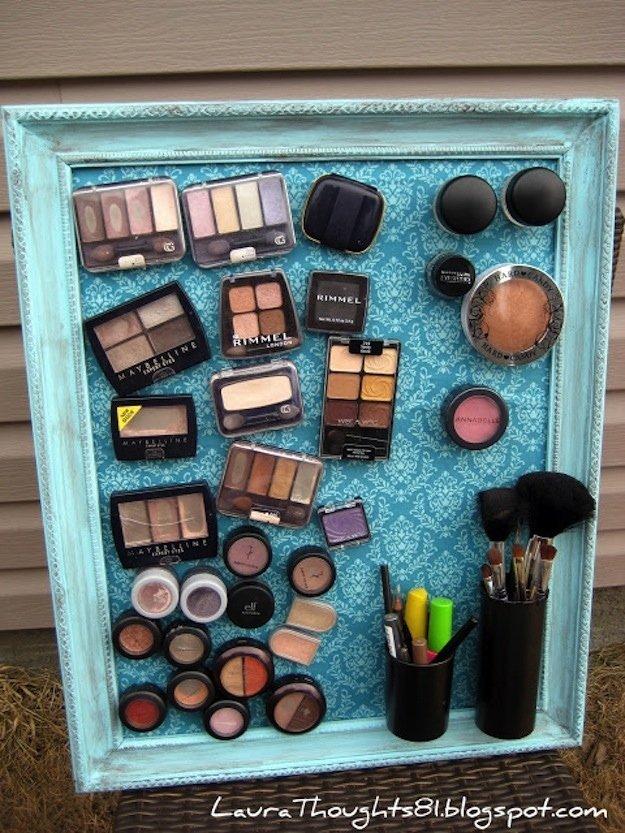 …or magnetic wall
Coffee beans holder for your brushes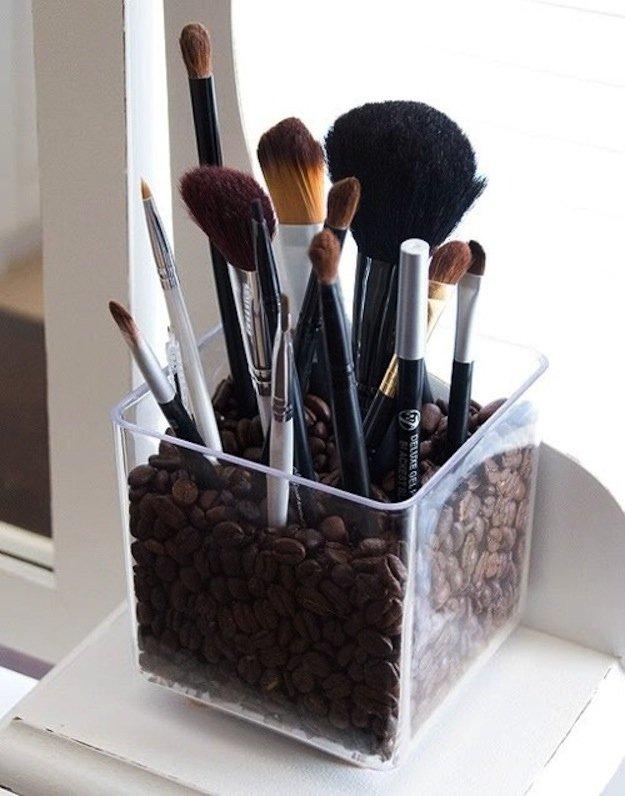 The main thing is to find the perfect place for every product and stick to it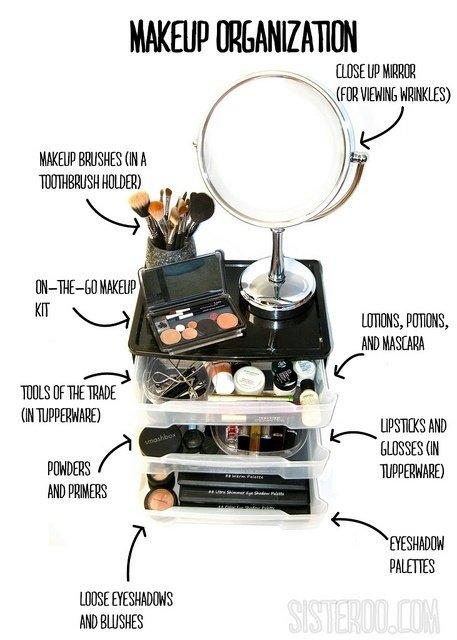 You can officially call yourself the Makeup CEO! 🙂
Share this post with your friends using the sharing buttons below.
Thank You!